"Frtalja" a traditional spring herbal omelette 🥚🌿🌸
I think that everyone has his favourite food or at least a food that you can eat "every day" but you never get enough of it. For me this is "frtalja" or the herbal omelette that I would like to present with this post.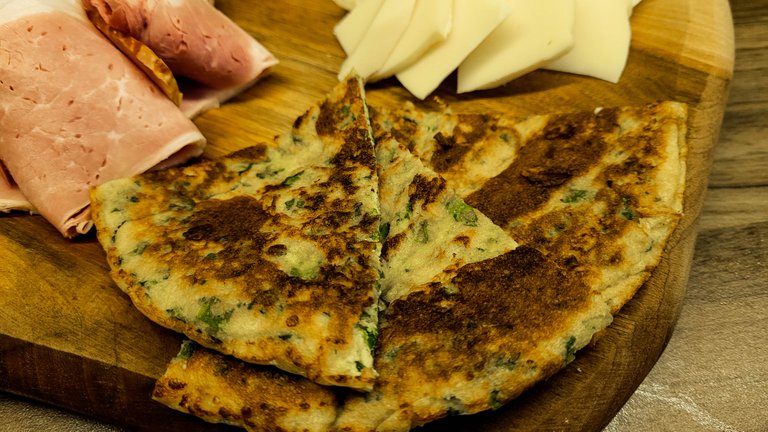 This herbal omelette is a traditional Slovenian dish, that originates from Friuli region (region in northern Italy). As a traditional dish, it is mostly present in the gastronomy of western Slovenia (which also borders on Italy).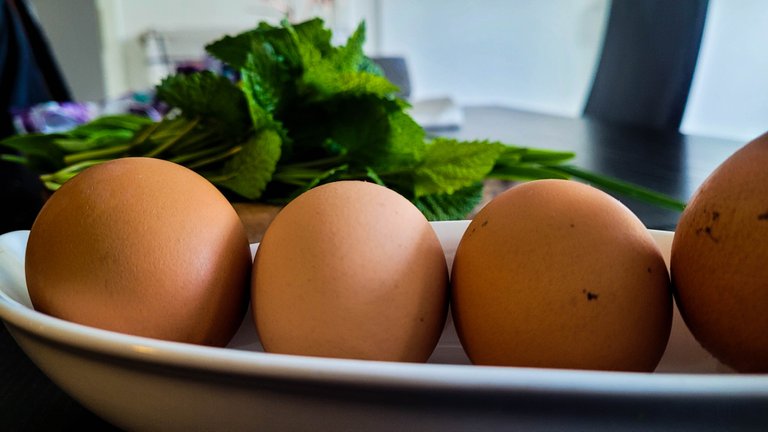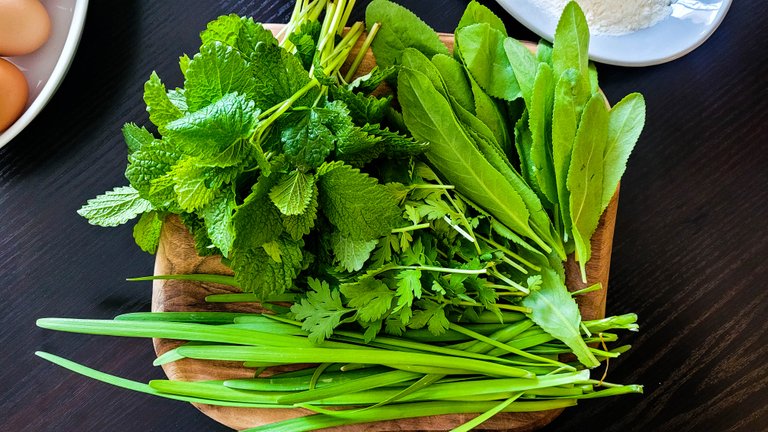 There are different variations of this dish (I will present you my favourite one). The base of the dish are of course the eggs, combined with a little bit of milk, salt, bread crumbles, a little flour and a lot of fresh herbs. Each one can select his own herbs (at his own taste). Most popular ones are: fresh chives, lemon balm, feverfew, fennel herb, parsley, chard, sage, even nettle and more,…. Herbs are finely chopped and mixed with all other ingredients and then packed in a pan with little oil (like thick pancakes).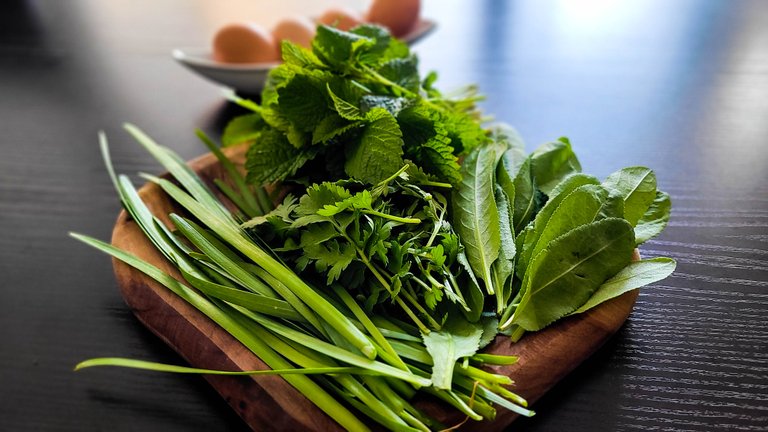 My mother-in-law makes a variant, where she substitutes the bread crumbs with flour and makes a quite dense mixture, that she then bakes in the oil. Here omelette is higher, very crunchy on the outside and tender from the inside. It is also very good, but since it is grassier, I eat it only on special occasions. 😊
Some add pieces of ham or prosciutto, and cheese, to the herbal omelets , but I do prefer it with herbs only.

For my version of the "frtalja" I've used:
4 eggs

milk (as needed)

a cup of bread crumbles

a tablespoon of flour

salt

olive oil

Feverfew: very specific taste, bitter, that is why I'm using it in smaller quantities. I've read that this plant was well known already in antiquity, when a story circulated that a Greek man miraculously healed himself with it after falling from the roof of the Parthenon.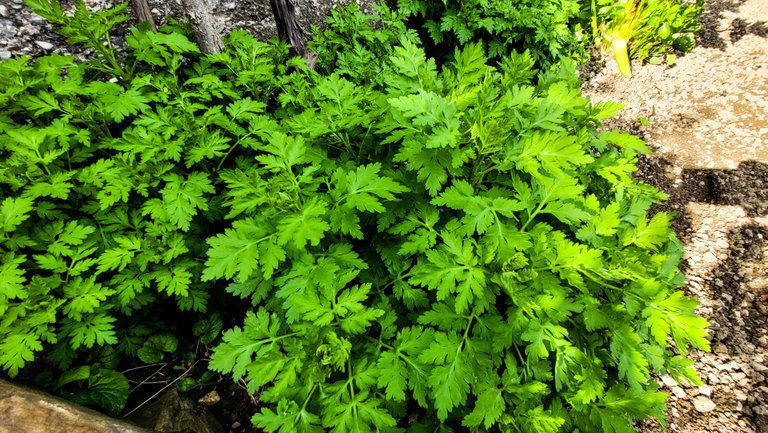 Lemon balm: The plant, which is in some ways very similar to mint, has many medicinal properties, and I particularly like its fresh, lemony scent.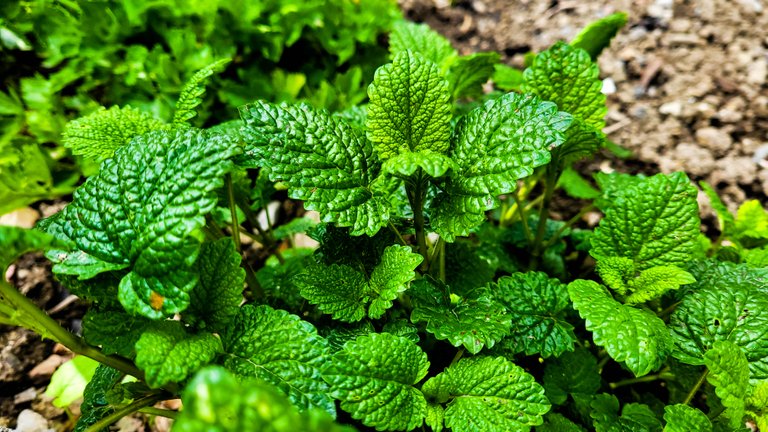 Costmary: it has fresh, sweet-smelling leaves and mint-like aroma.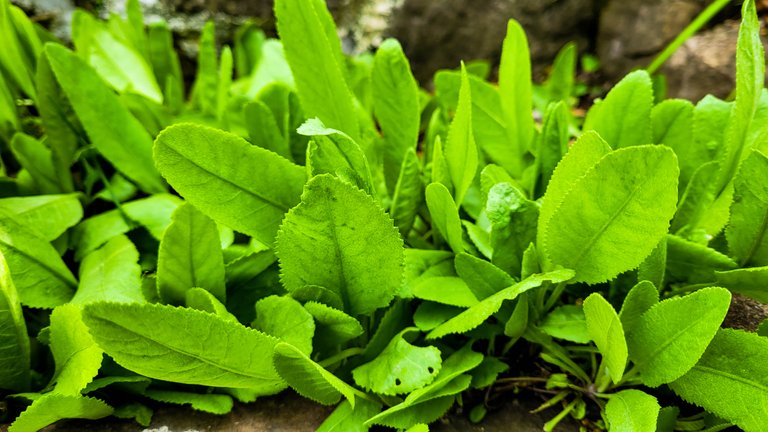 Chives: herb that is rich in vitaminic (A, C, B12) with the characteristic smell and taste of garlic.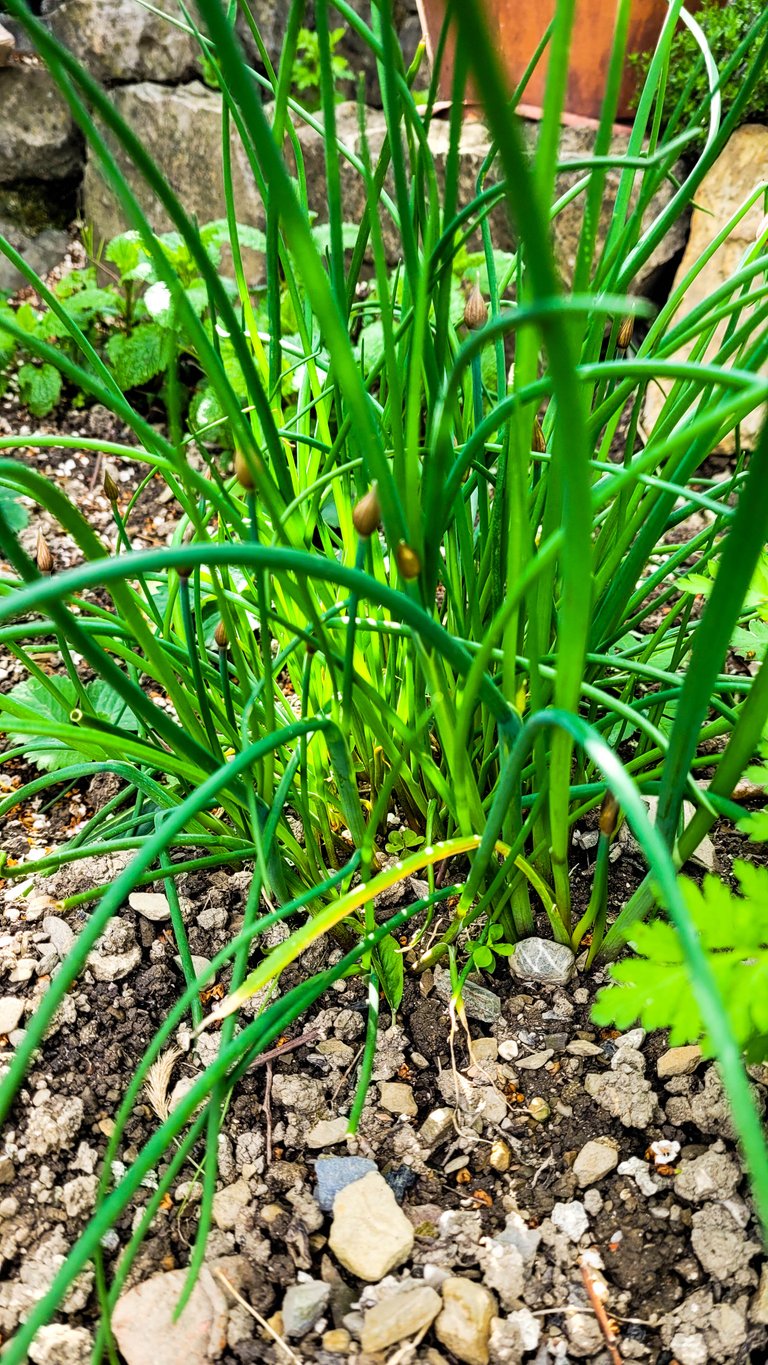 Garlic chives is similar to chives, apart from that the taste is a little more intense.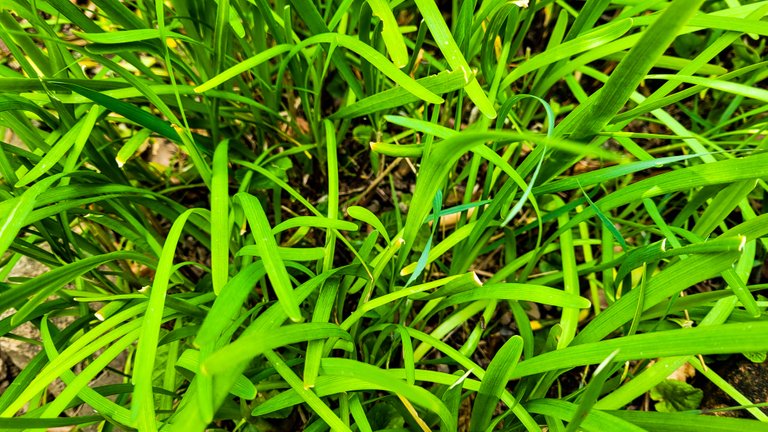 Fennel. I love it very much and use it regularly. This time I left it out because it hasn't grown enough yet.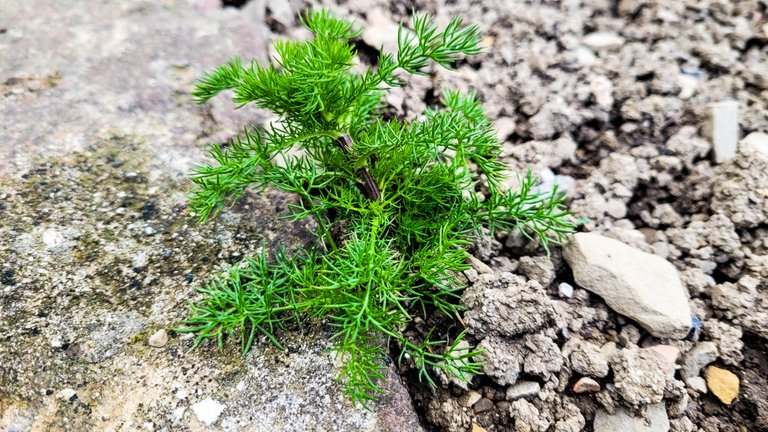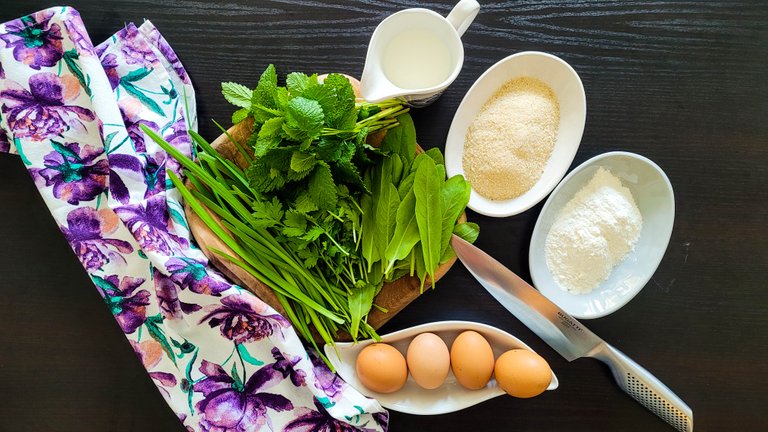 The whole procedure is very simple. Wash and dry the herbs first, then
chop all herbs into very small pieces.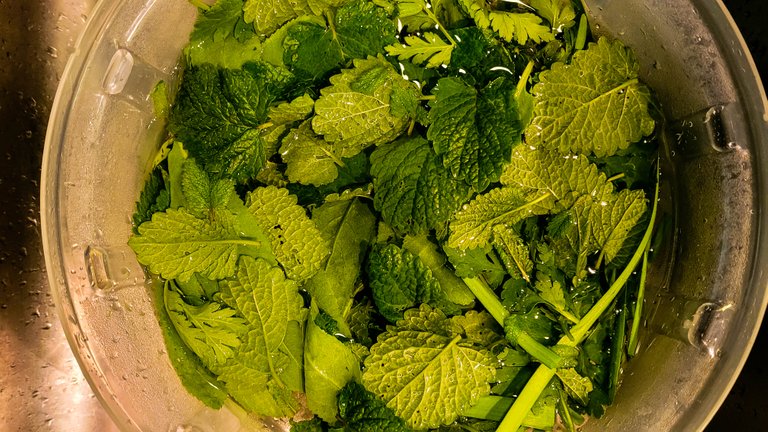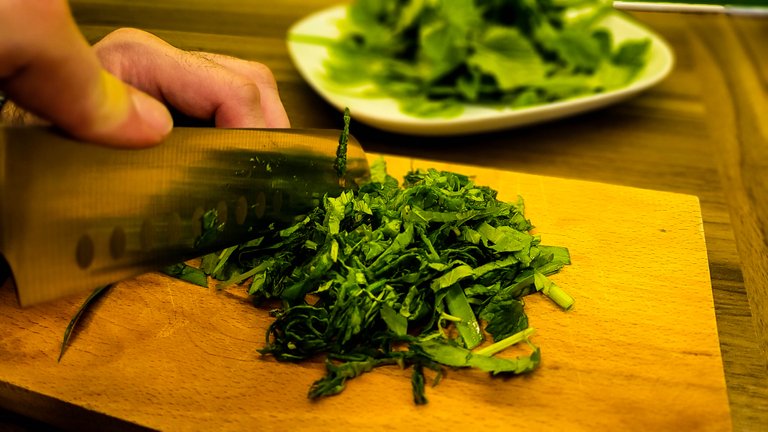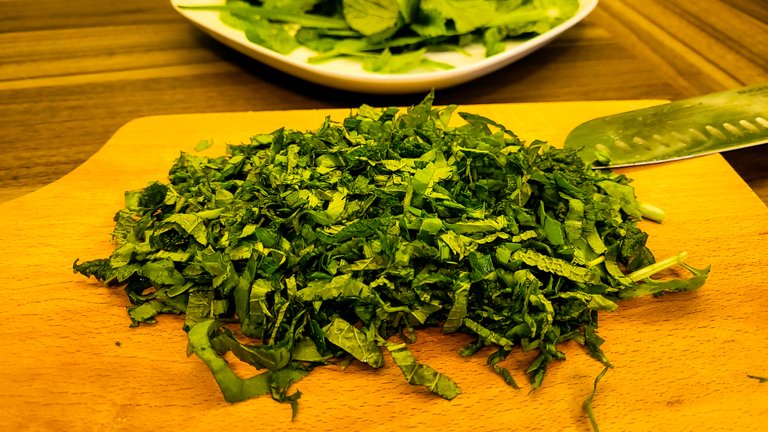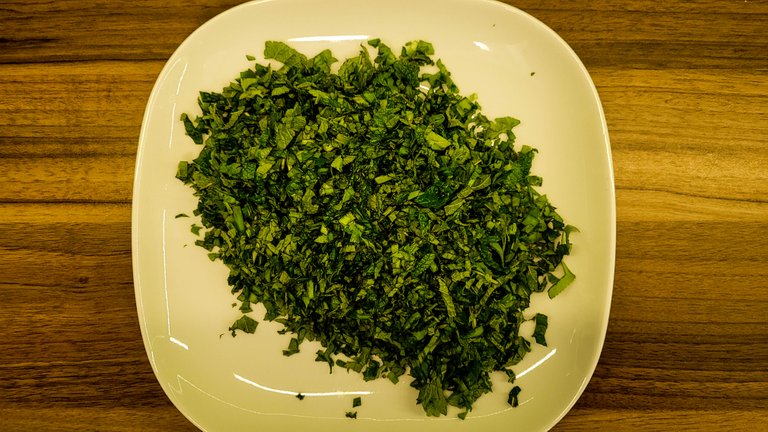 Beat the eggs well. Add salt.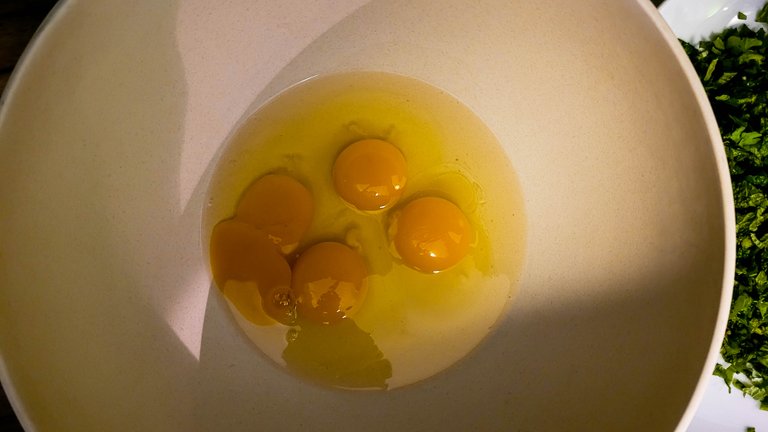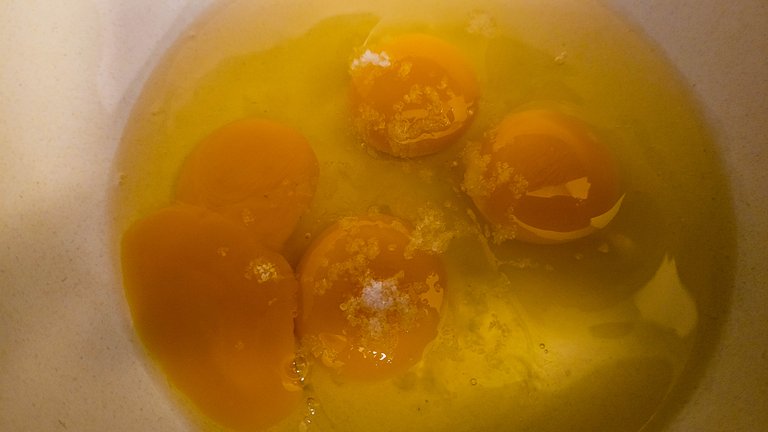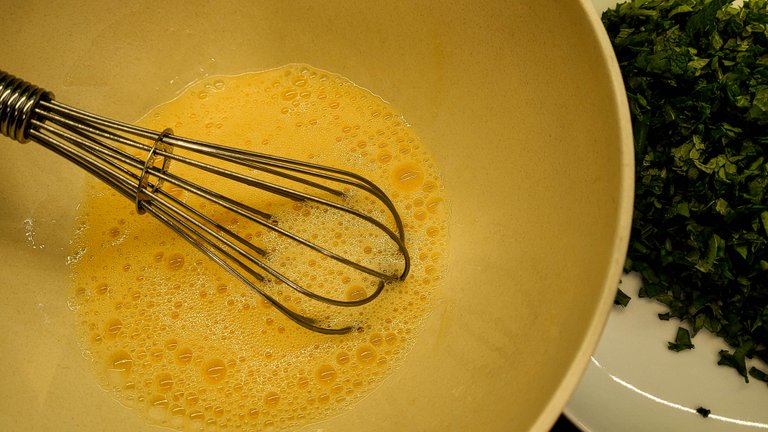 Pour in a little milk and mix.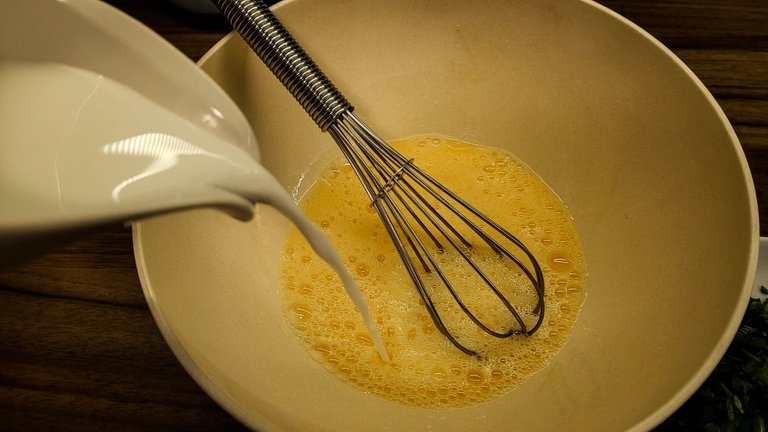 Then add a few breadcrumbs and a little of flour to make a thick mixture. Mix well all together.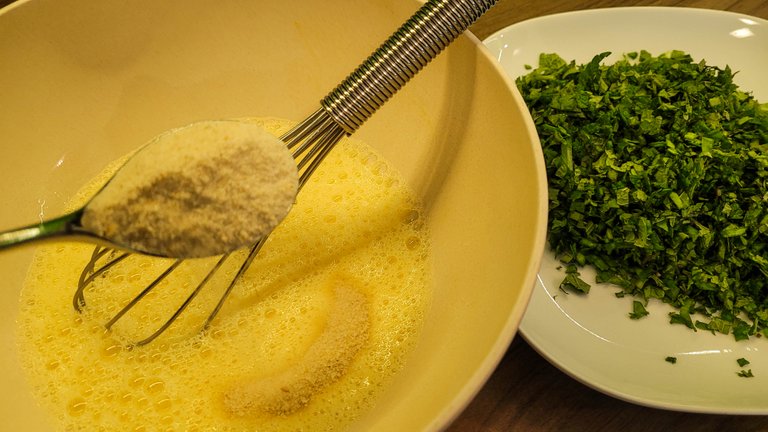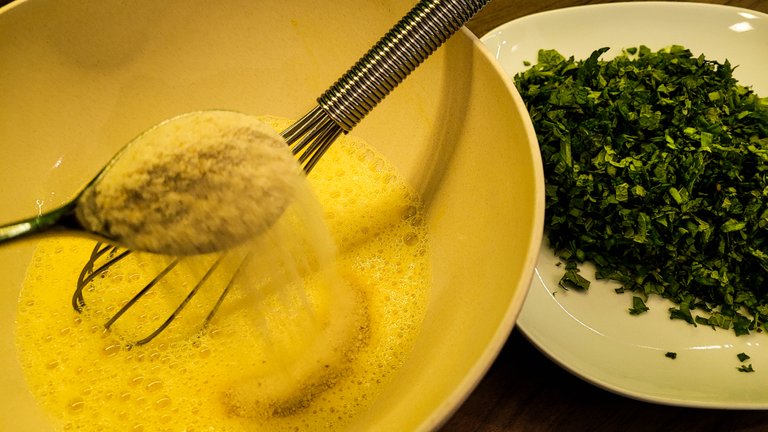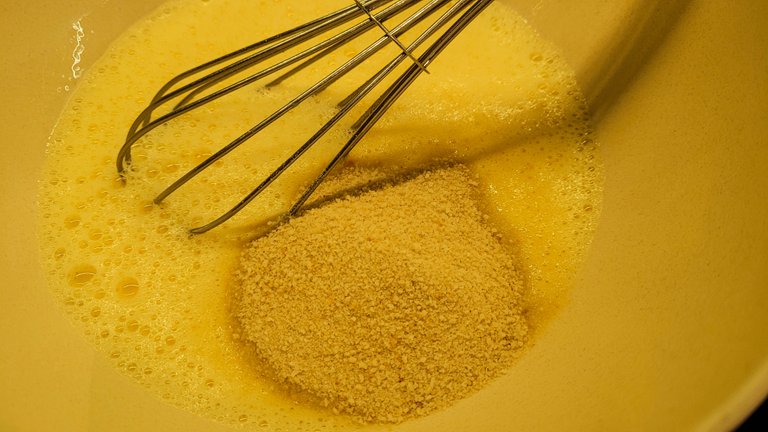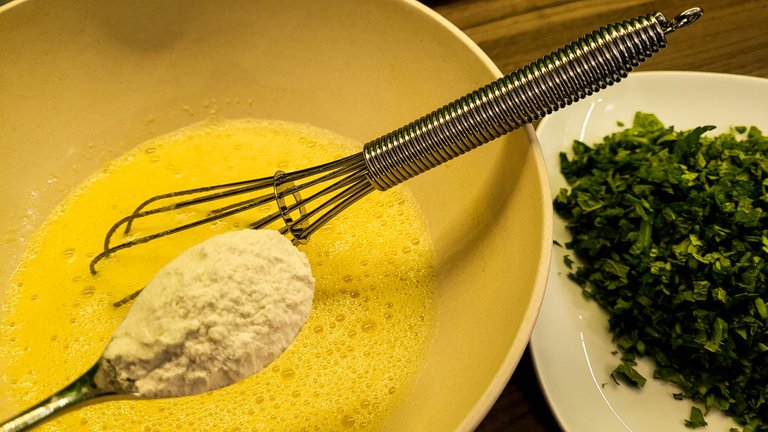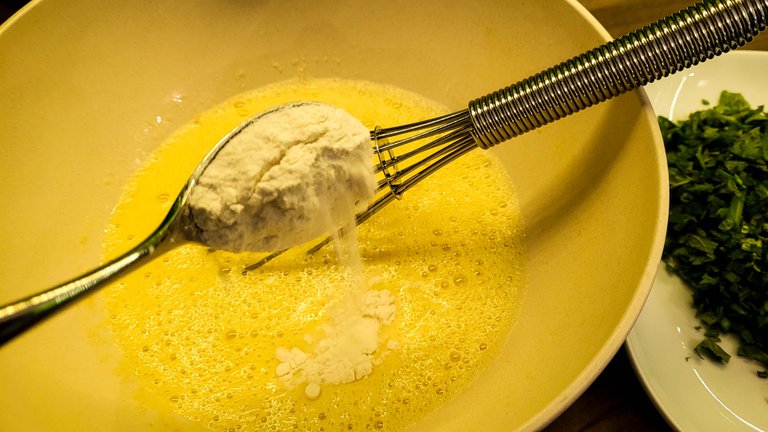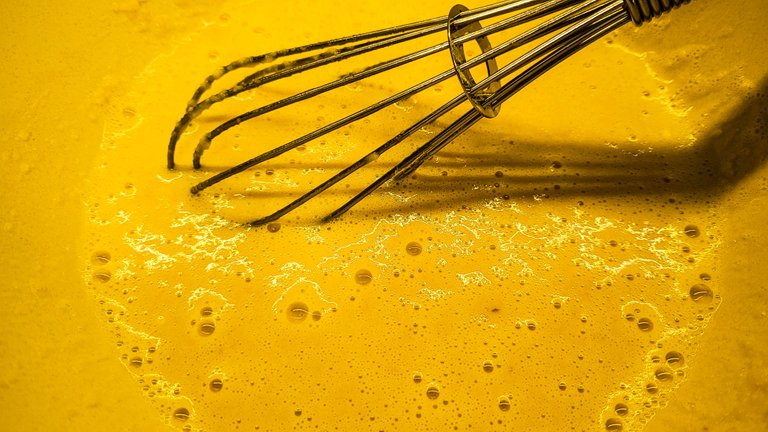 At the end add the choped herbs.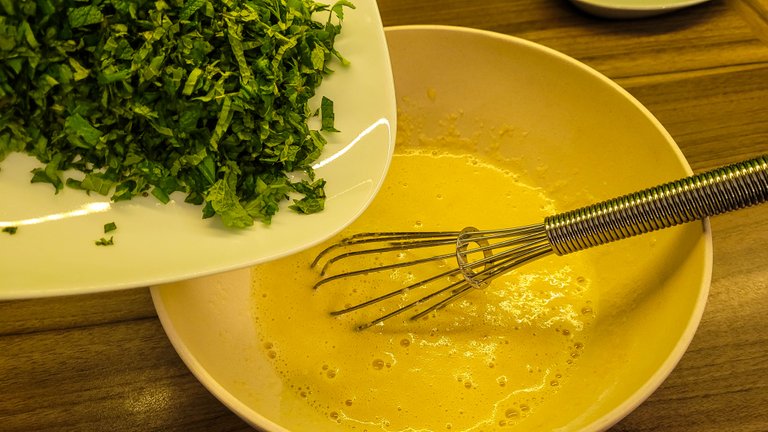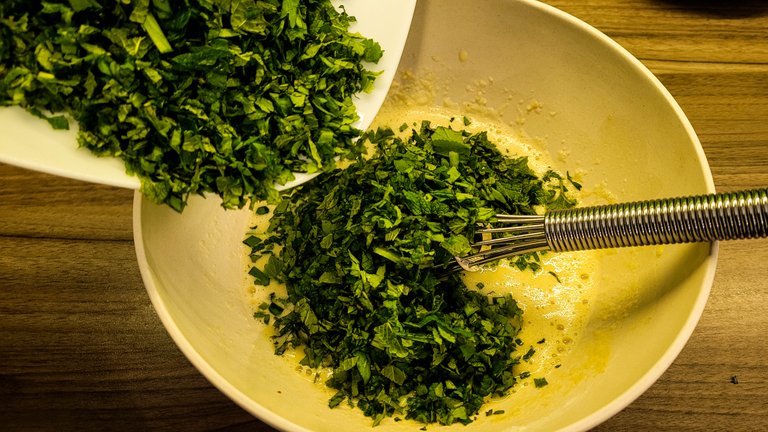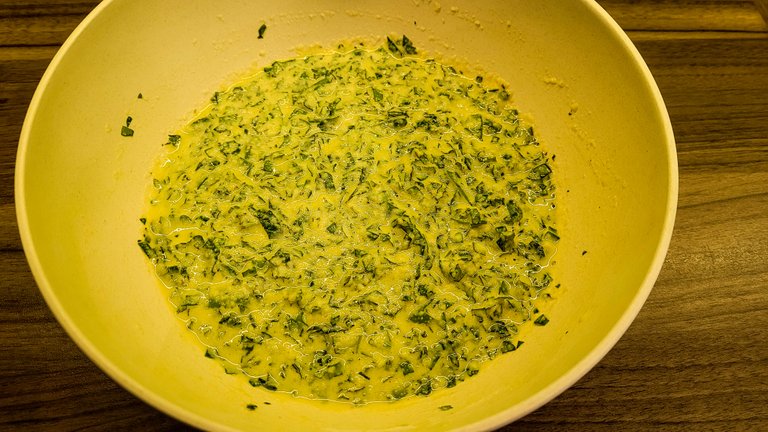 If you want the omelette to be really loose, add a little more cream of tartar or baking powder.

Put a little oil in the pan, then pour in the mixture. You put enough to make a thick pancake.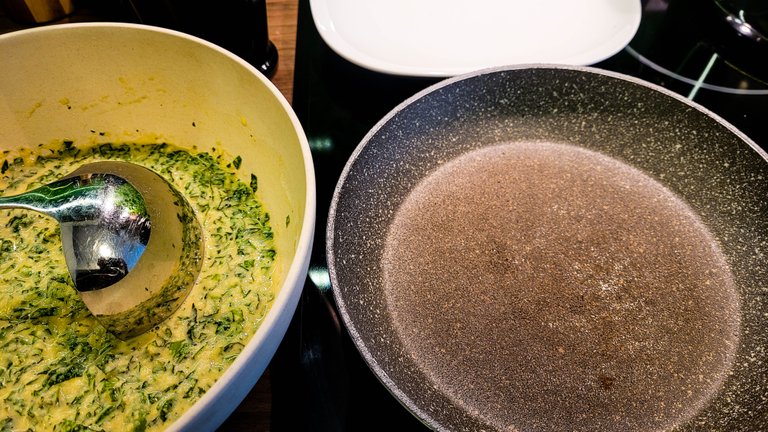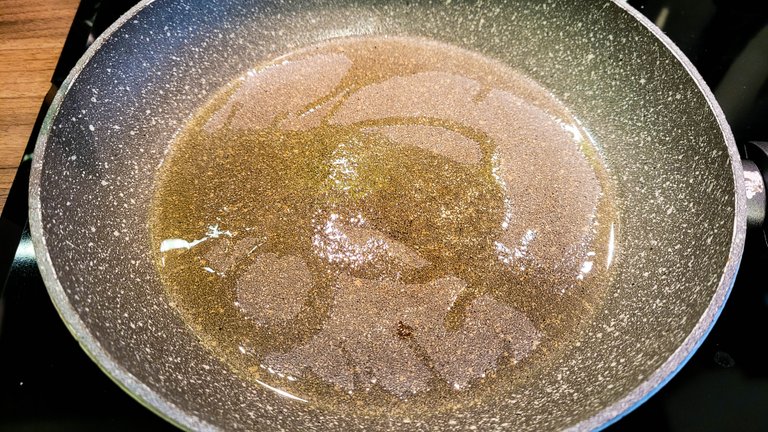 Cook over a moderate heat until the top is set, turn over, and brown evenly on both sides.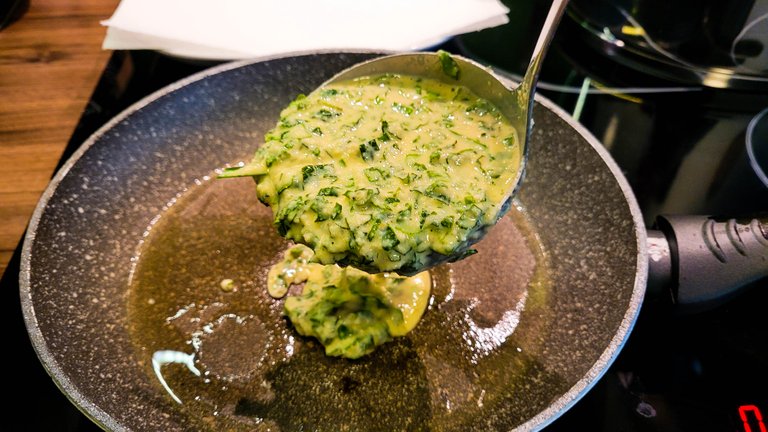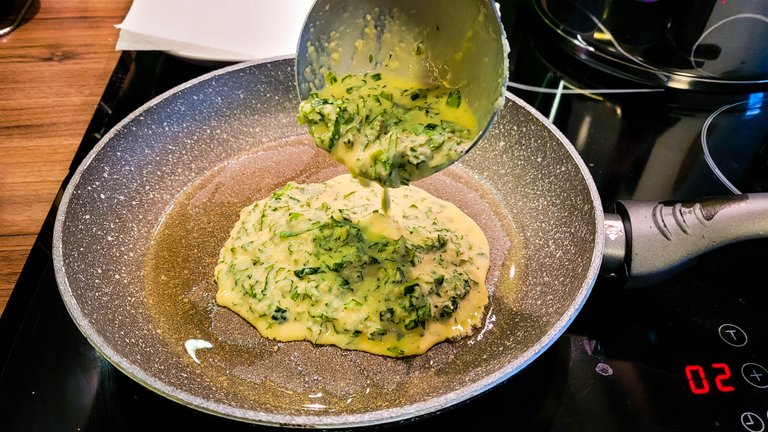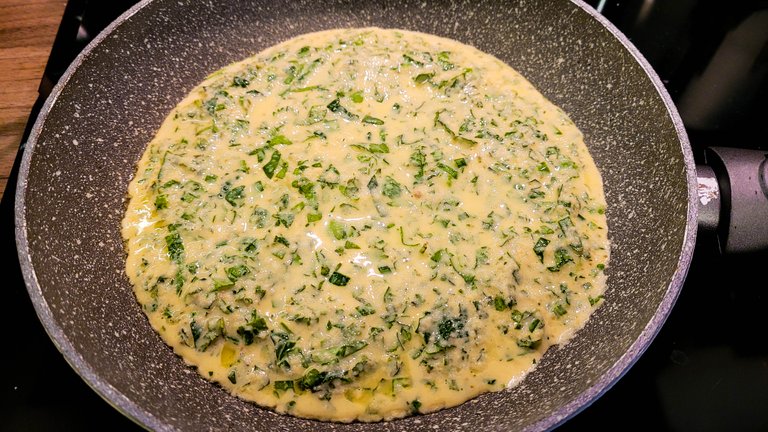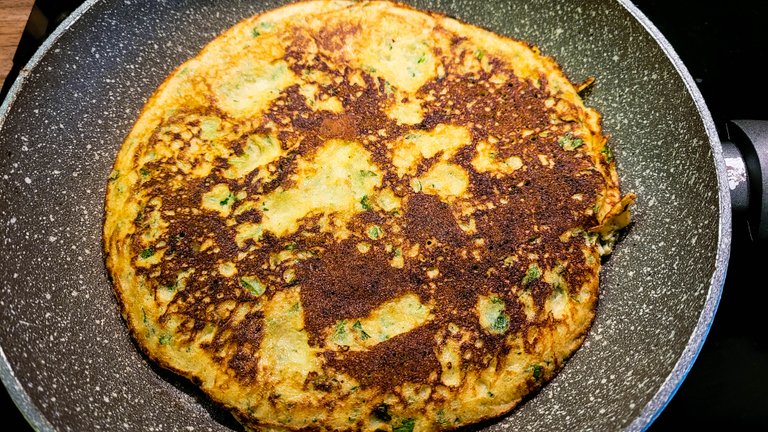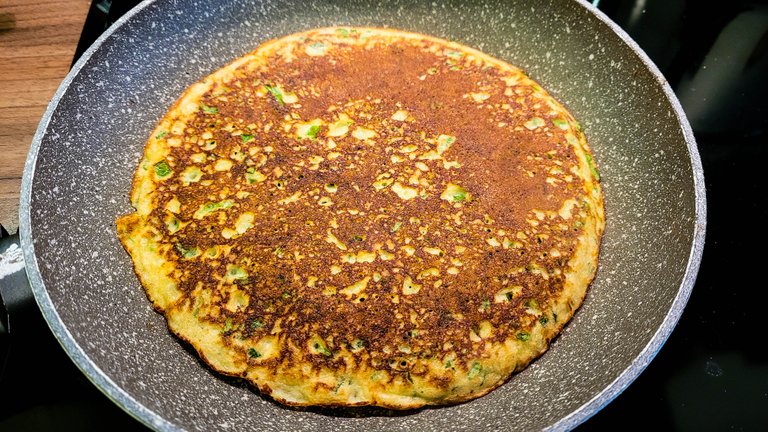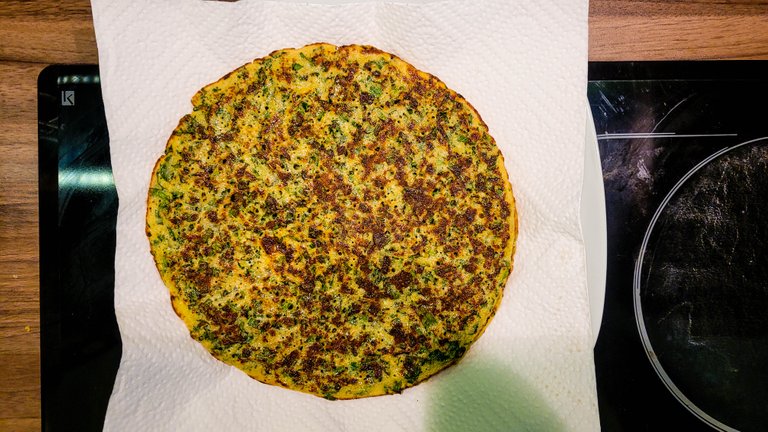 Frtalja can be served alongside cheese and prosciutto. It can also be eaten as a stand-alone dish.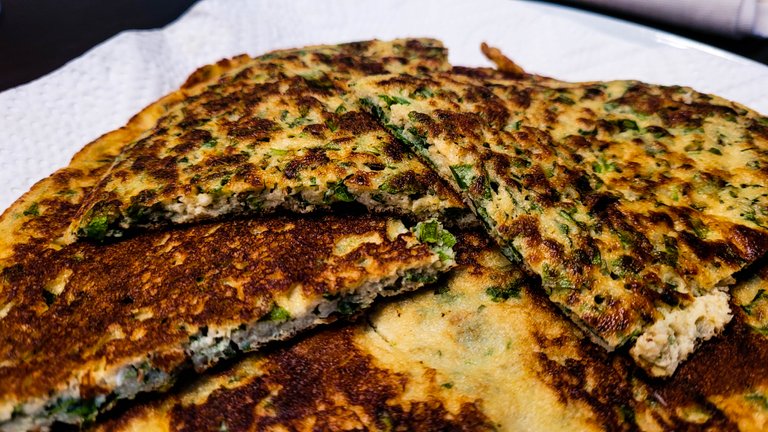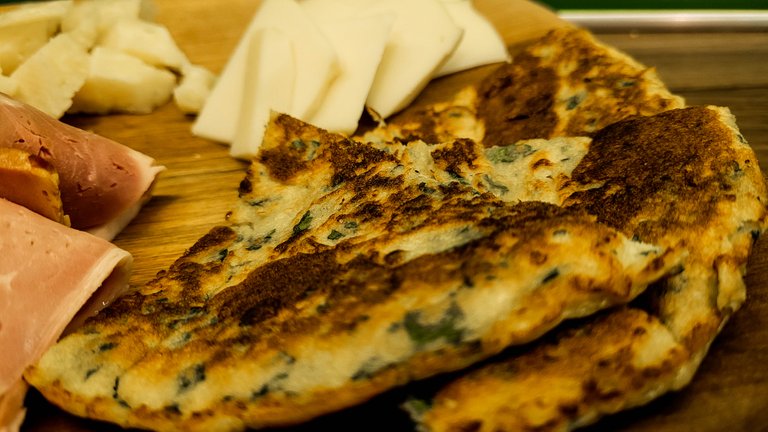 Bon Appetite 🍽️ 🍴 😋

Thanks for reading,
feel free to leave a comment, I will be glad to reply to.
Best regards, @miljo76

---
---