Chance Encounter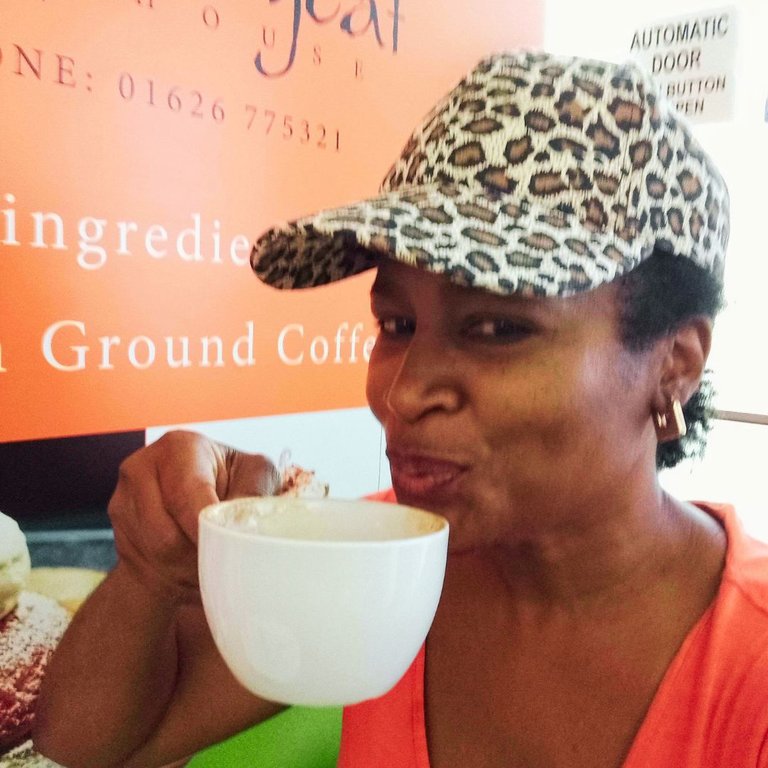 — "Would you like to have a free drumming lesson?" asked the man next to me.
— "Why not!" I replied"
I sat alone at the Owl and Pussycat Coffee Shop at Newton Abbot Library, drinking one of the most insipid cups of cappuccino that I've ever had in my life. The coffee was so weak, with not even a hint of an aroma, and the colour beneath the foam was as light as milk. Disappointed, with the cup of Hellmare, I wondered how could something look so good, yet taste so horrible.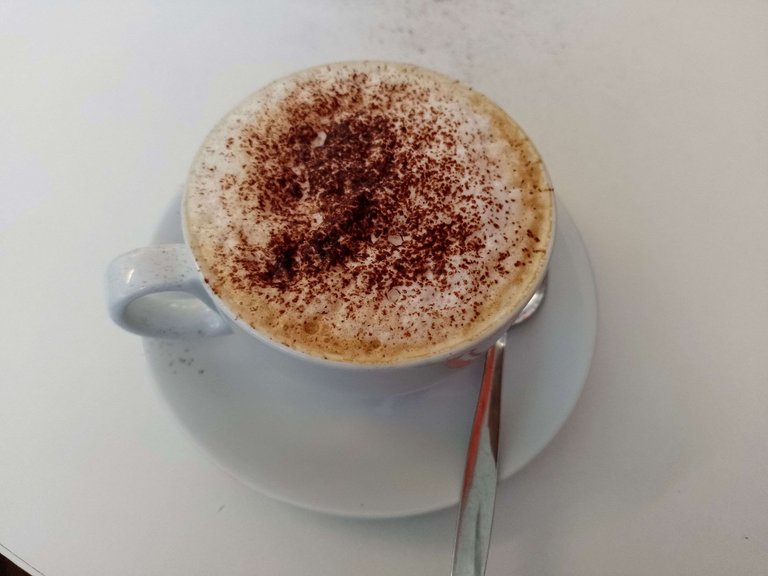 I was excited when the barista presented this foamy cappuccino sprinkled with chocolate, and I was looking forward to the prospect of enjoying a cup of Fair Trade freshly ground coffee at least once per week. Never did I expect to get a watery cup of coffee that tasted like hot milk.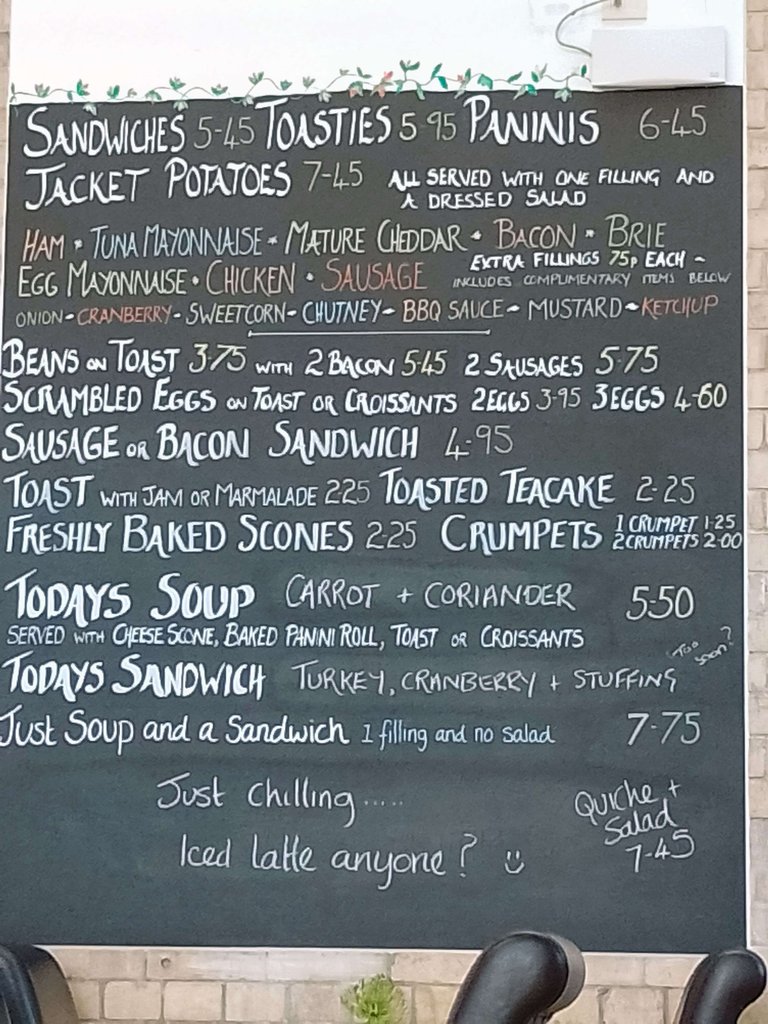 The menu board was enticing, but I felt like I had already lost a gamble when I paid £2.80 for that cup of cappuccino, which I could not have made as poorly as the barista did if my life depended on it.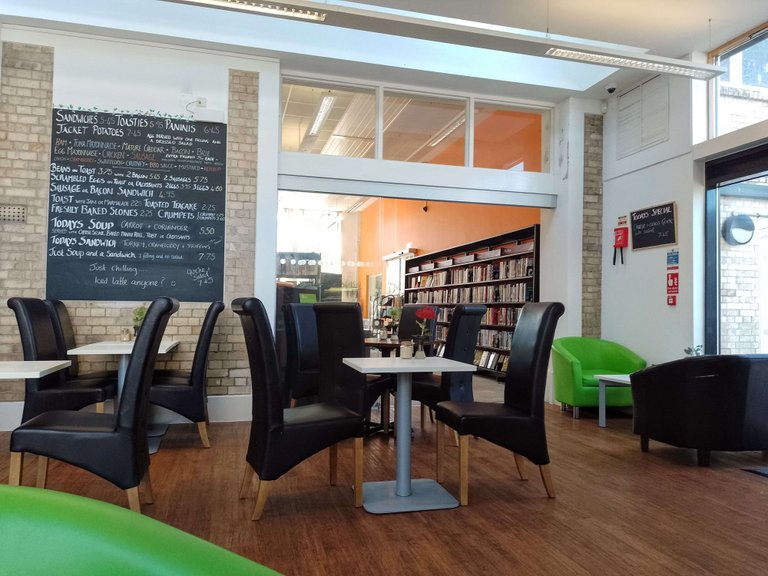 The decor was nice, but I would have preferred to have a great cup of cappuccino sitting on a rock, than having a comfy seat sipping a disgusting coffee. But hey, now I know.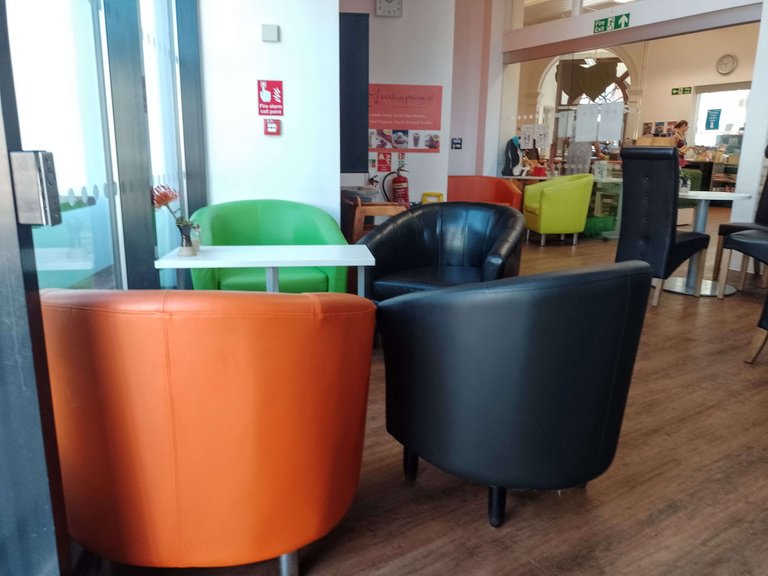 The Owl and Pussycat Coffee Shop is illusory, and one sip and I instantly knew that it was the alpha and omega of my visits there.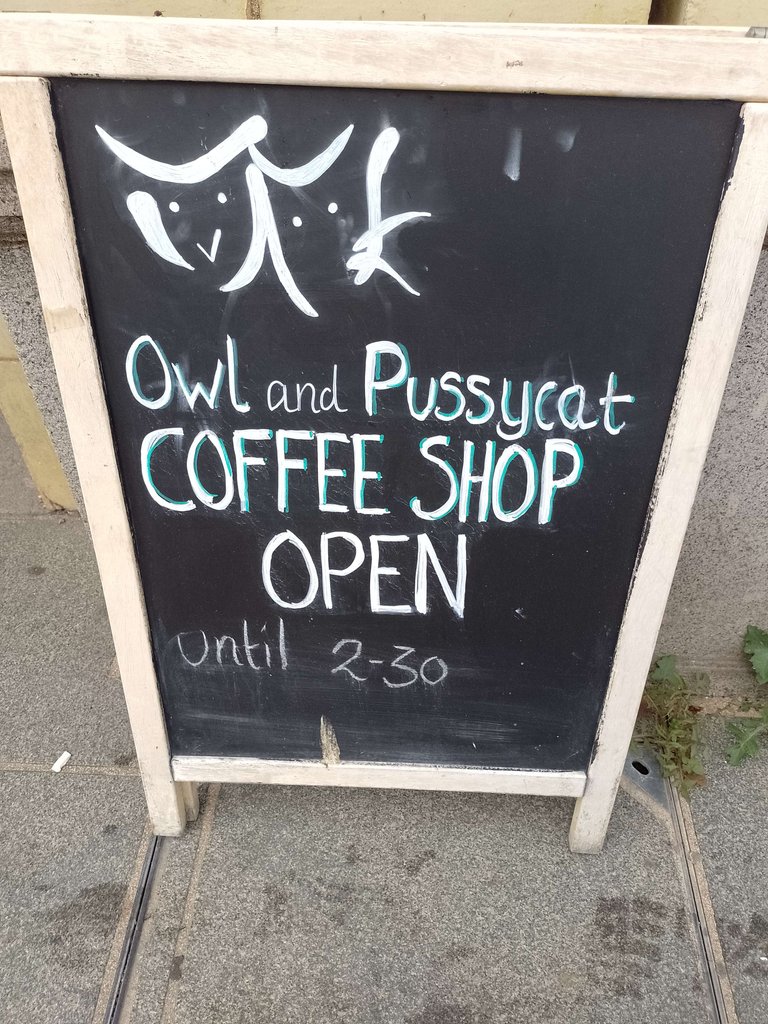 How nice it would have been to have a second cup outside in the back garden!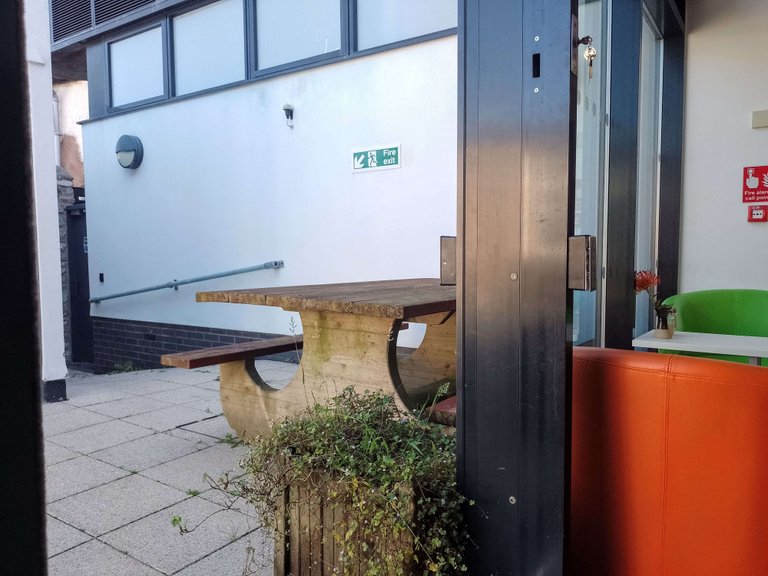 With gritted brows, I contemplated telling the barista that the cappuccino was not fit for consumption. But it was such a glorious day that I didn't want to ruin my mood any more.
Then, a chance encounter of being offered a free drumming lesson turned everything around.
This video is an impromptu drumming lesson, that I'll refer to as;
"Becoming a Drummer, Day 1."
I wasn't sure if my mobile would capture everything, but I took the chance which turned out pretty well. I've decided not to edit any of this 20-minute video because it's like history in the making.
---
... These two gentlemen, Gary and James, were stood up by 7 Special-Education Needs Kids who bailed out on him last minute for various reasons from anxiety to a change of parents' schedule and back-to-school affairs.
We spoke about some of the benefits of drumming for those kids, such as sound therapy, coordination, and building confidence in general, by giving them the chance to learn how to play an instrument, which allows them to develop their creativity.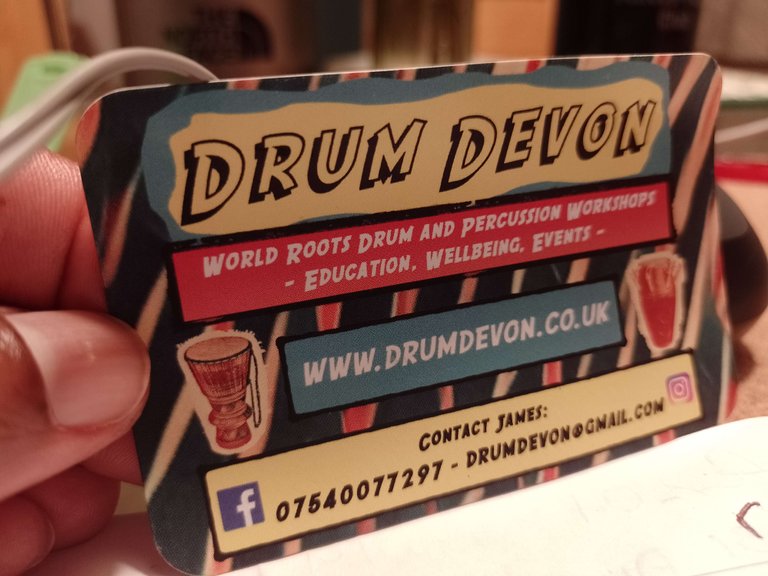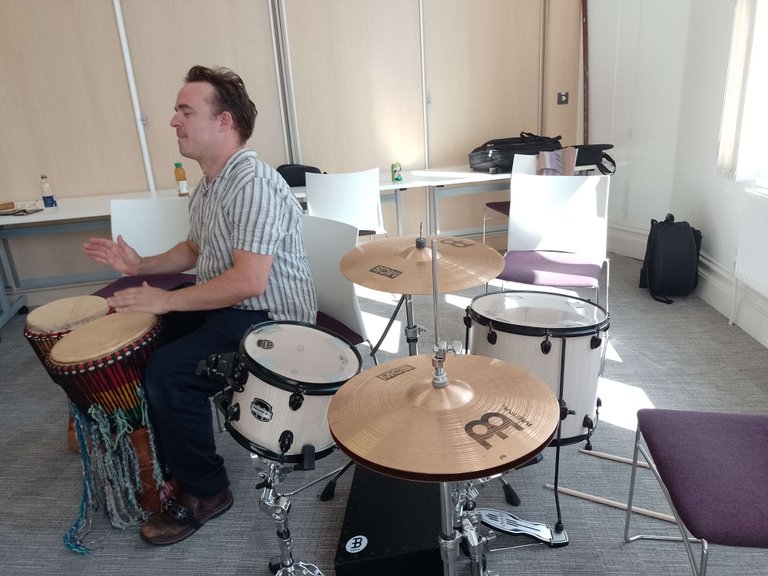 James, the lead instructor on the right, spent some time in West Africa, where he first learned to play the drum.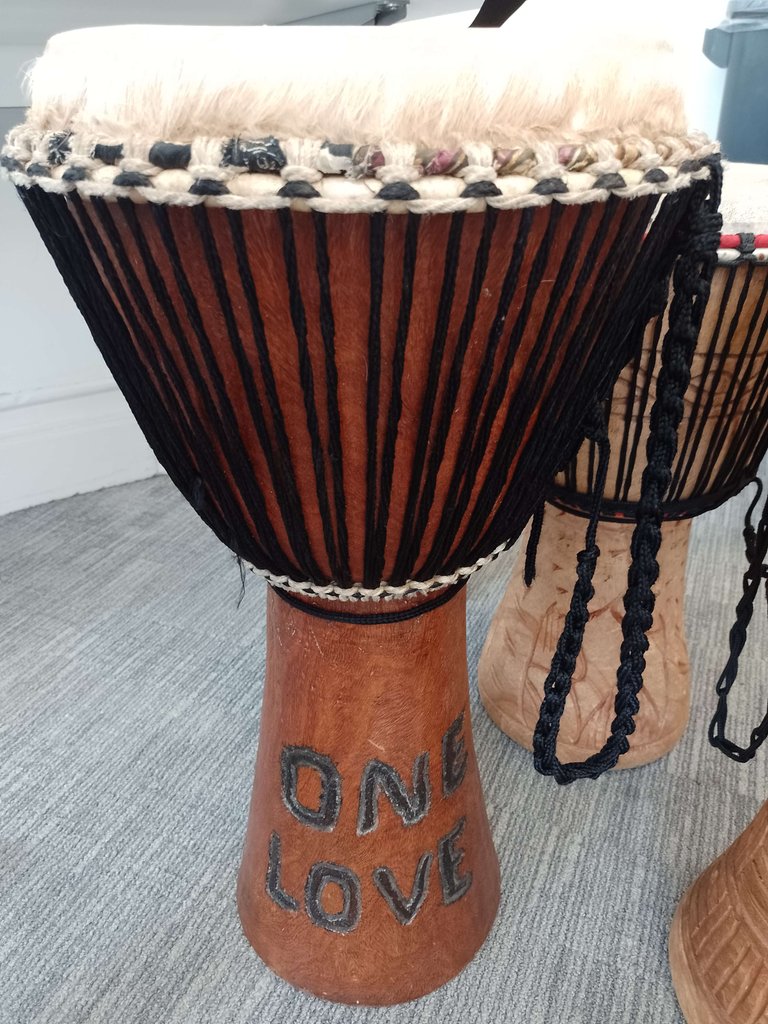 I was delighted to see this "one Love" series of drums, which are used to play the Niyabinghi Rhythm that is popular in Jamaica, especially among the Rastafarian culture.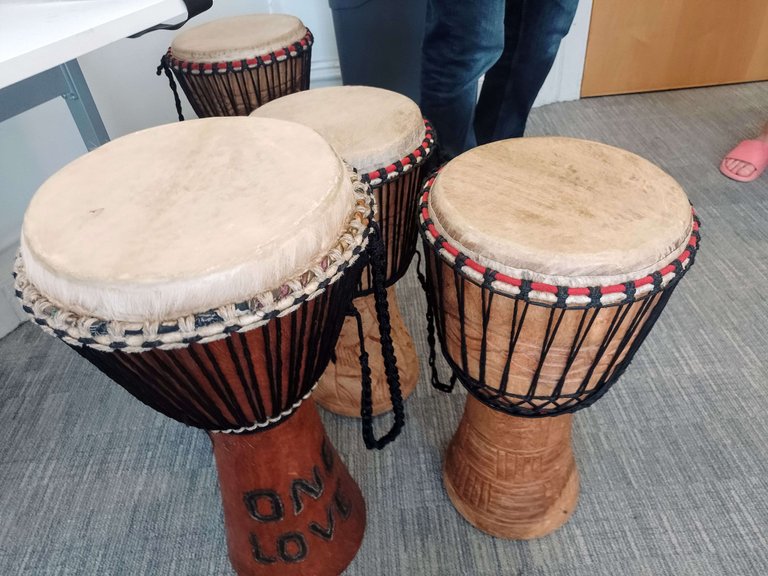 These colourful drums and the Brazilian flag caught my eye, and these drums are for the Samba rhythms for some Latino beats.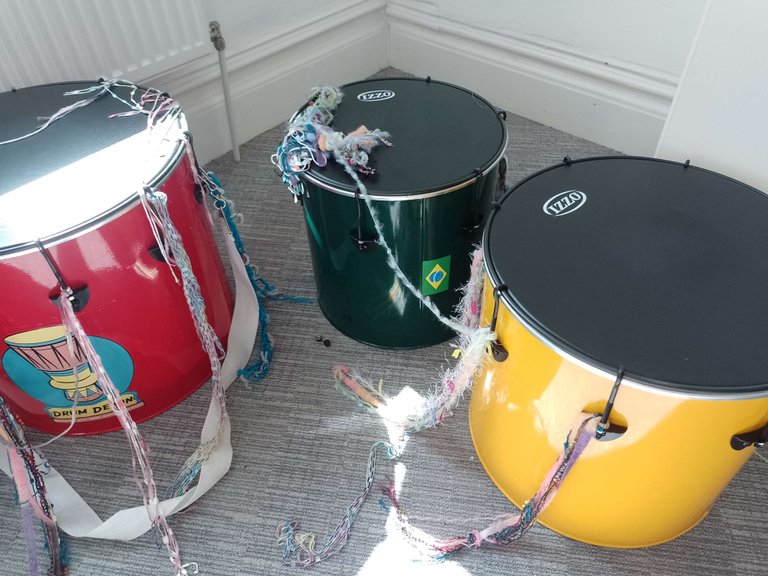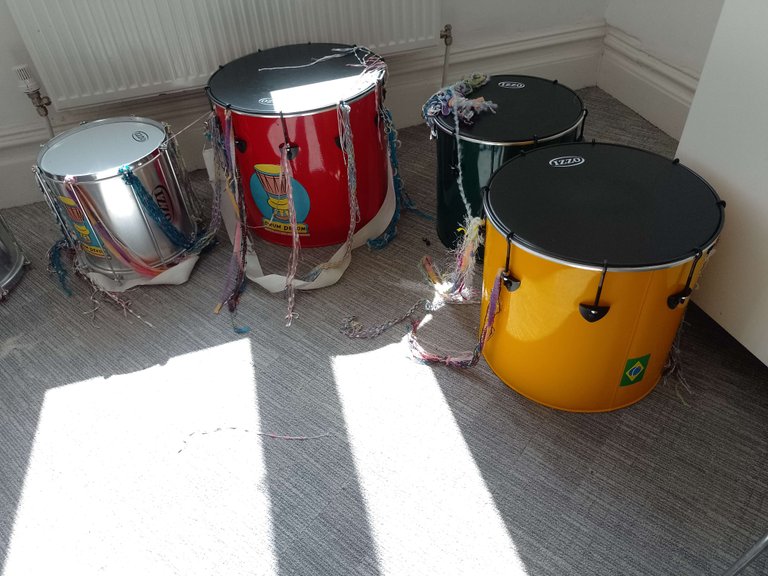 Today must have been my lucky day because this was a one-off event in Newton Abbot. However, both instructors conduct regular classes in neighbouring towns which are only 10 minutes away via train.
They offer good monthly fees, and if things go as planned, I should have them onboarded on Hive hopefully sometime this year.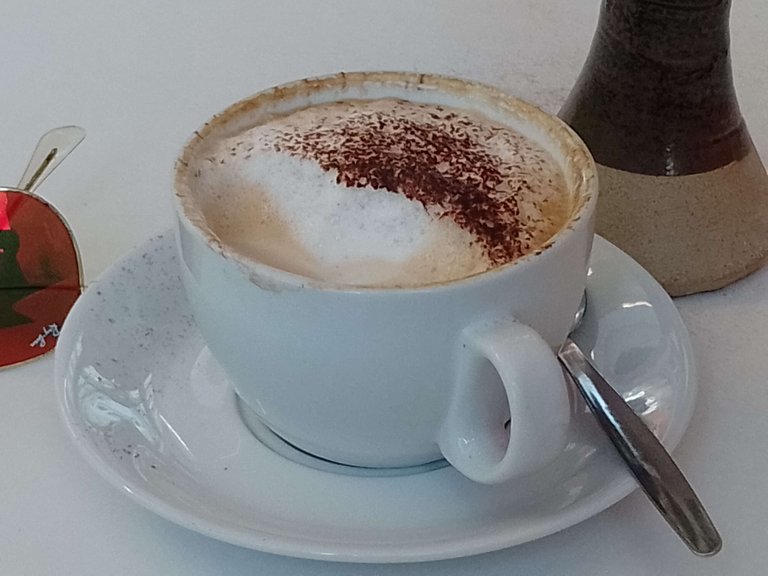 So, all-in-all, a disappointing coffee experience turned into [a drum roll]... me having my very first ever drumming lessons the Coffee Goddess becoming a drummer:)🥁☕️
All images and videos were taken by me on Tuesday 5 September 2023, in Newton Abbot, UK.
---
---