I needed a stretch of something

The air was fresh and crisp today, with the impression that it might snow; however, I needed to clear my mind, so I took a stroll along the canals, in an attempt to centre and ground myself.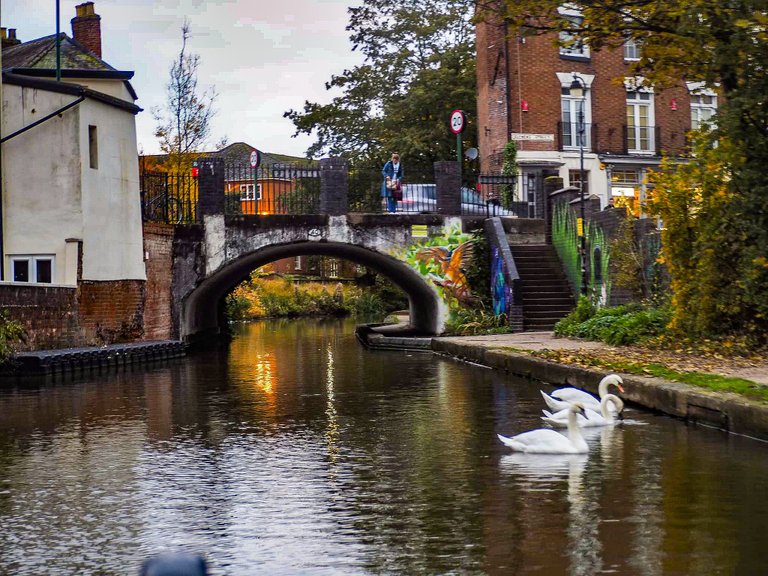 It's not often that I get to wander, as most days are spent cruising to a destination, but every now and then I try to schedule time to venture off along the towpaths.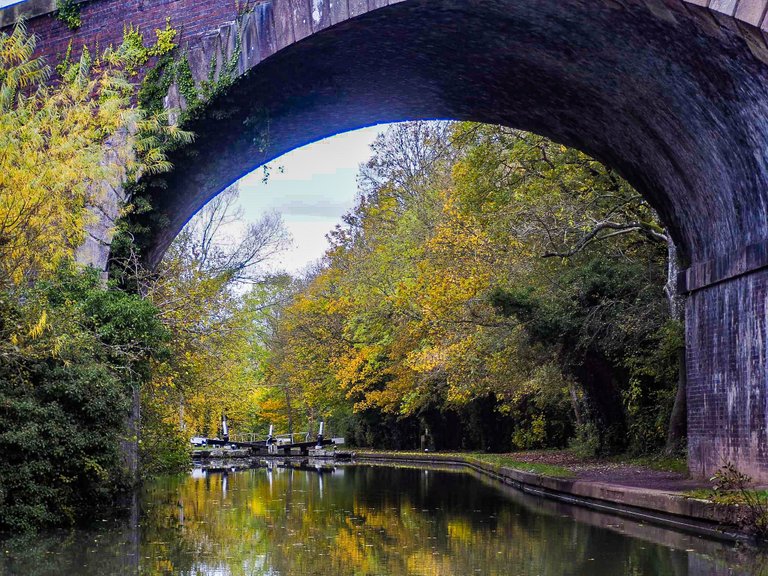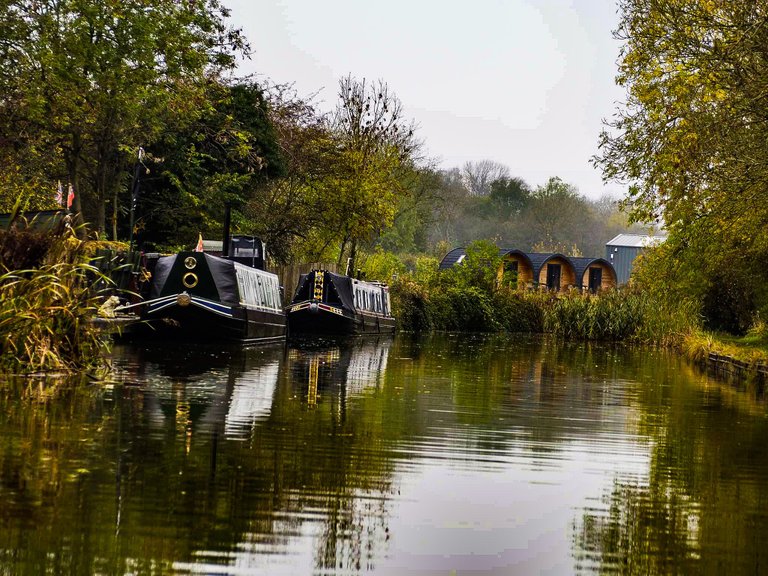 ---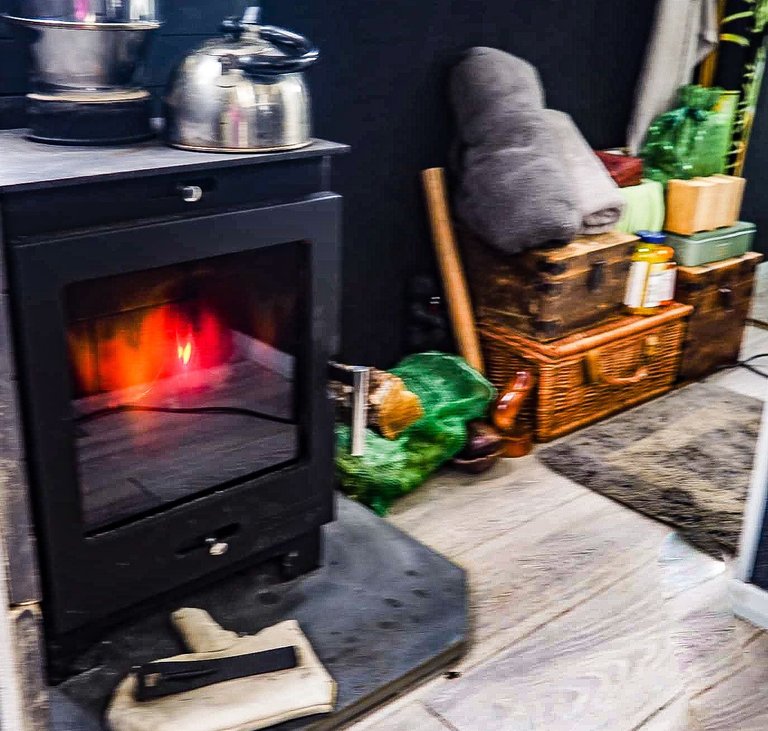 This was a refreshing change from the warm earthy scent that emits from my wood burner (that I absolutely love, btw); and since the weather has been mild and dry for the past week, the fallen leaves added a pillowed layer beneath my feet and softened the ground.
---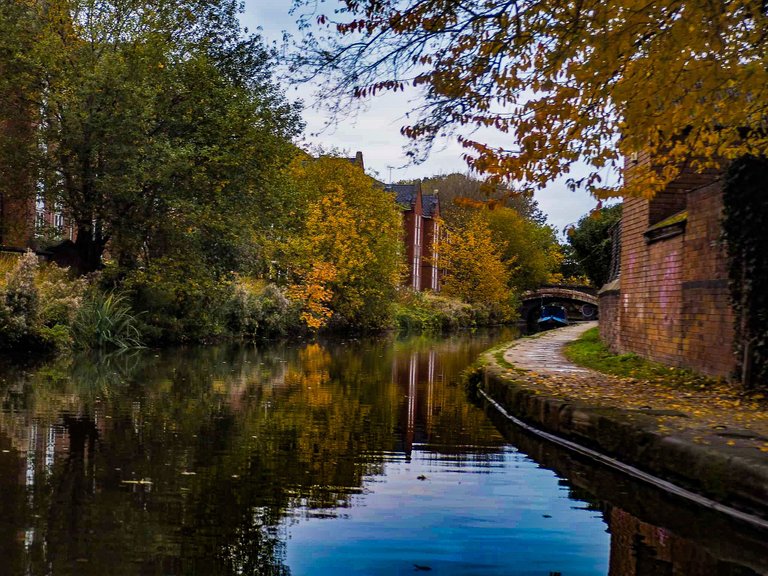 As I walked along the paths, stopping to snap pictures of the mesmerising surrounding beauty, I paused for a moment.
Observing my breath, the smells, sounds, movement of the canal waters, the colours, and the wind against my face; I became more conscious, alert, and fully aware, in a meditative state.
Soothed by the amazing nature, I placed my camera down, got into a Wuji Stance, and with a slow silky movement, I pulled my bow to release the arrow (yes, an imaginary one).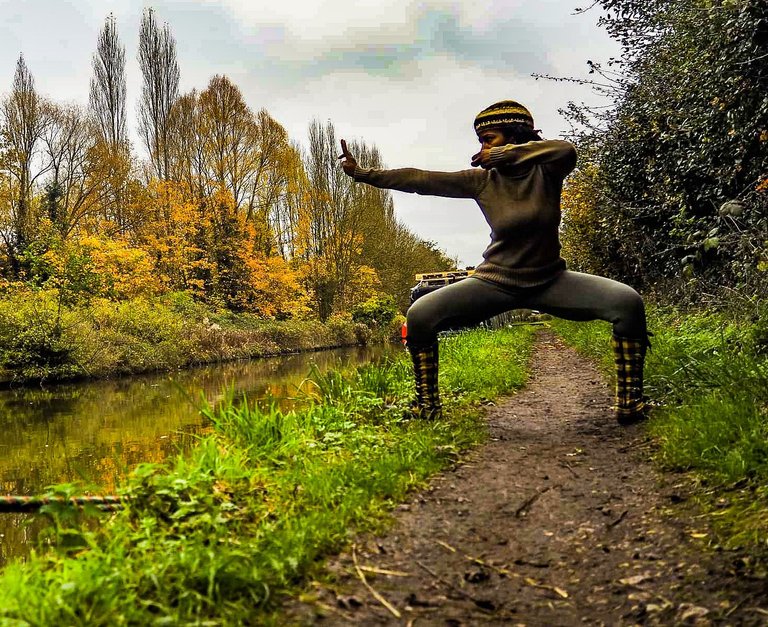 This is a movement from my Qi Gong practices, which provides me with clarity, calm, and a sense of balance. This holistic therapy, works to improve my internal organs and this movement helps me to focus with intention; something that can be difficult in a world full of distractions.
---
I'm not one who likes to talk about my problems. Still, I acknowledge that my life isn't perfect, and I know that there'll always be something; a new challenge after the other, but I take them in stride, and always try to remain calm regardless of any chaos that might be unfolding around me.
I'm grateful to have discovered this natural healing remedy that's basically "stretching" of the mind and body, something that I needed more than I realised.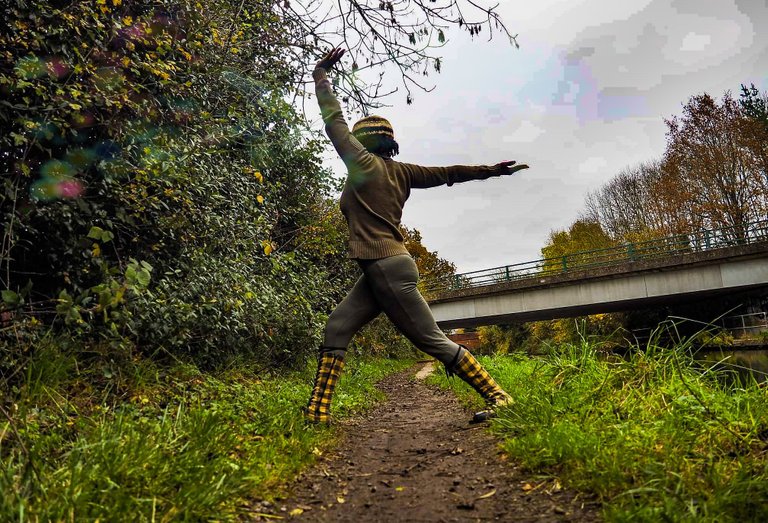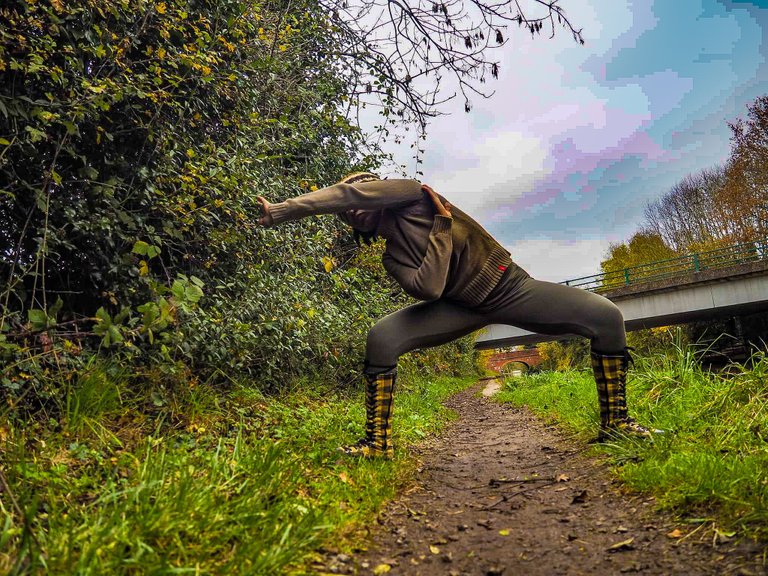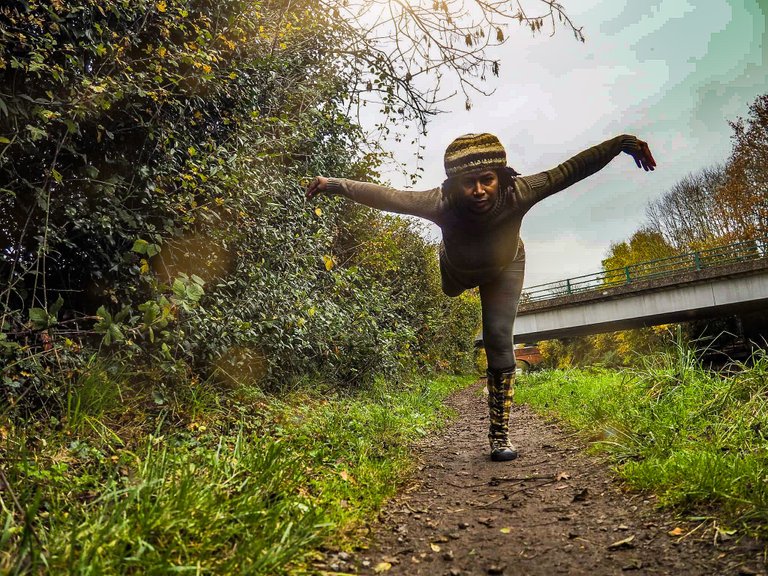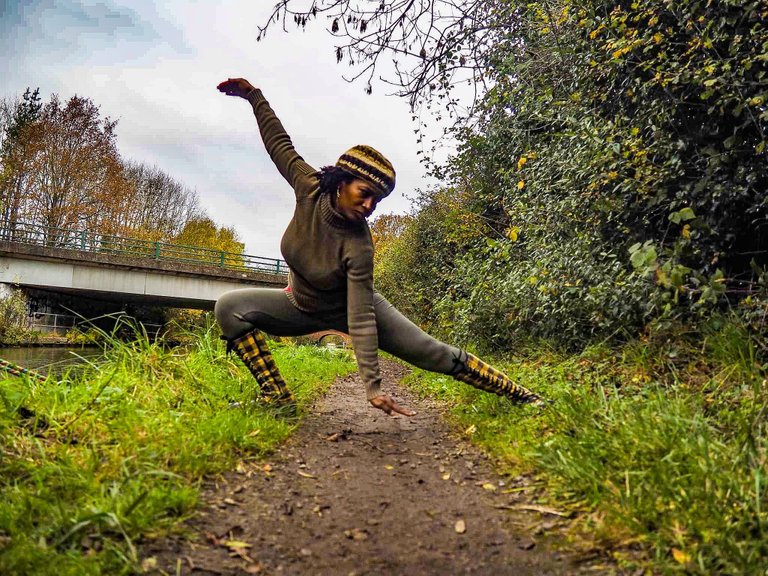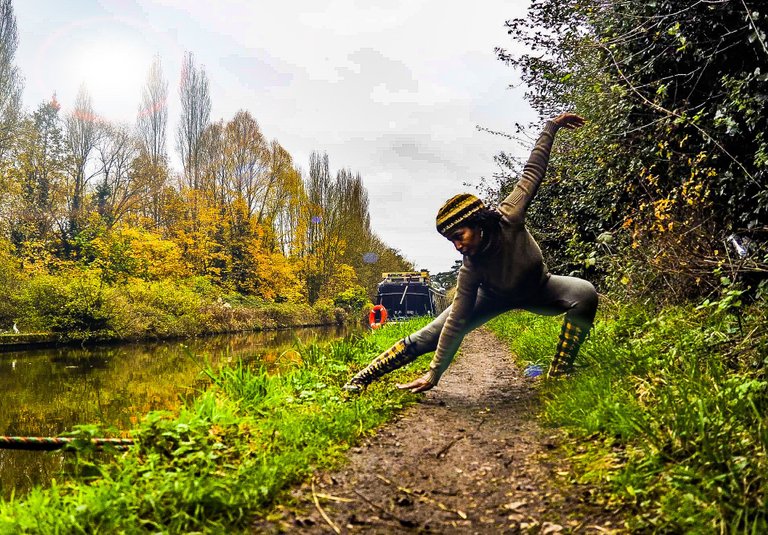 ---
Qi Gong, gives me energy, and it regulates my energy and keeps me stable. This slow mindful meditation coordinates my breath with my movement, and it regulates my blood pressure by lifting it, then lowering it.
I feel lighter at the end of each movement.
Stretching feels good, as it's an effective way to activate the internal organs of the body...
So yes, I felt more alive.
---
The other movements above, are from the Wudang 5 Animal Qigong that's designed to improve longevity and health; It's different from the silk brocade movement, where I pulled the bow to release the arrow. While doing these, it makes me appreciative of all living things especially animals. After all, I'm sharing the space in nature with animals, and mimicking the movements of these animals: Dragon, No image of Tiger, Leopard, Snake and Crane). My stance are not perfect in these as the camera is just left on timer, but believe me when I say that through the meridians of my body, I've felt the immediate benefits of these movements.
See my previous post with information on the benefits of each of this hollistic therapy for mental, emotional, physical and spiritual wellbeing that I practice.
---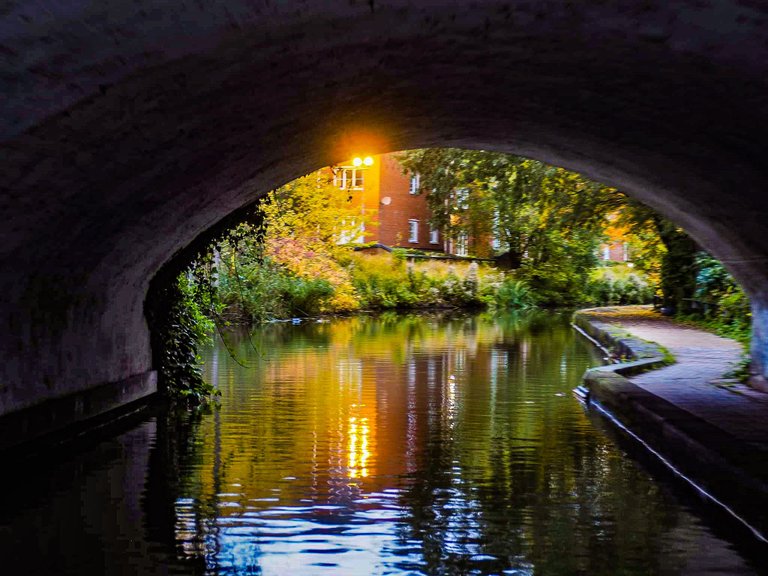 As I approached this bridge, my mind drifted back to this quote that I read online moments before my walk:
"Sit With It; Instead of drinking it away, smoking it away, sleeping it away, eating it away, or running from it. Just sit with it. Healing happens by feeling." - Unknown, from Wild Heart Sisterhood
I reflected on how this phrase correlates with my position in life; I smiled knowing that I no longer run or try to sleep away my problems. Instead, I take the time, sit with them, own them, and tactle them little by little, all with the help of my Qi Gong practices.
---
I thank you for stopping by, as I share a part of my weekend along the Grand Union Canals in Leamington Spa and Warwickshire, UK.
---
---