My Packing Habits For A Weekend Getaway

"I like to have only one bag on my back, in case there's an emergency and I need to run away with my possessions."
I get a real buzz from going on a weekend getaway because the change of scenery helps to refresh and renew my mind. When I return home, I have fresh eyes and I can quickly identify ways for improvement, that I might have overlooked from having gotten used to a particular routine.
However, one mission of mine is to always travel as light as possible, especially if I'm traveling alone. Regardless of my mission of packing a light bag, I still ensure that my bag contains everything that I will need, to avoid having to purchase items that I forgot to pack.
Oakley, my travel companion; Goes everywhere with me.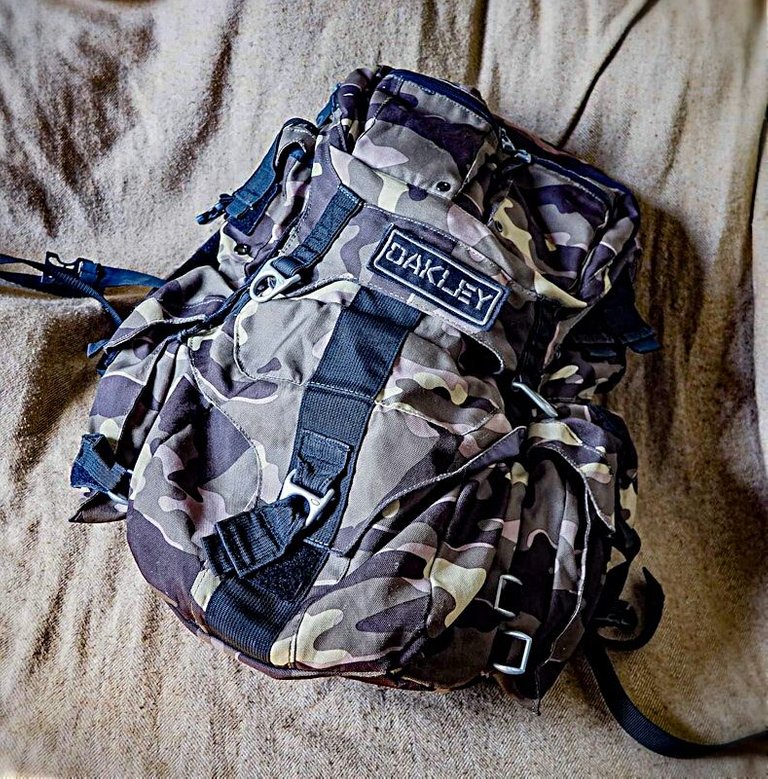 I think it's important to have a durable and versatile bag. I particularly like this Oakley backpack for its heavy-duty metal clips, it has hooks and loops closures which gives me double security.
It perfectly accommodates everything that I need when traveling. It has a laptop compartment, and secure military-style side pockets with zippers, which allows me to pack specific items at designated places. The pockets are easily accessible, and the bag has a flap top opening, which means I can expand the bag to accommodate bigger items if needs be. The bag had adjustable straps which makes it comfortable for me to pack everything I need in the one bag without a worry of causing back strain.
---
My Packing Plan and Checklist
I visualise scenarios of how my trip will unfold in my head.
This starts from the moment I lock my door with the keys and walk away from my home, my days away, to when I return to opening the door to my home.
PLAN
The day before departure, I have a checklist and I jot things down as thoughts occur to me, and I gather all items. I visualise my every move and agenda which gives me a realistic idea of just what items I will need on my weekend away from home, at my new destination. I place all items together on the bed, before sorting and grouping items.
First scenarios checklist:
What will I need while getting to my destination, in whatever mode of transport? Some of the things include:

My headset, phone, power bank, and mobile internet
Hand sanitizer
Water Bottle
Pen and a small notebook or writing pad
Camera, fully charged battery, memory card
I make sure that I know where my keys are.
---
Arriving My Destination

My ID
My Bank Card
Cash
Hotel Confirmation (if applicable)
---
Arriving My Room

Chargers to top up my power bank, my computer, camera, phone, headset.
My slippers so that I can take the complimentary one from the hotel. I don't like walking barefooted in hotels.
A small bag for dirty clothes
I think it's important to devote time and effort to make sure that I have these crucial items with me because if not, these are what could cost me the most money, time, and stress to replace or substitute, which could set a bad tone and ruin the entire weekend.
---
Packing Clothes and Shoes
Meticulous planning of outfits is important so that you will have every item needed to complete all outfits. Therefore, I think keeping your outfits plain and simple is key.
These little things could make your life easier:
Pack clothes that don't need ironing. This way you can fold and roll items in a space-efficient manner.
Correct and adequate undergarments (especially for ladies). I always ensure that I have the right bra that works for all outfits. Otherwise, you might find yourself having to purchase an undergarment or left short of an outfit.
Keep the colour palette simple and interchangeable, so that in case of accidents you can mix and match your outfits without a problem.
Multi-functional pieces that can transform by dressing them up for nighttime or down for casual daytime outfits.
I make sure that one shoe works well with all my outfits, to avoid overpacking.
---
Grooming
Face and Body
I have sensitive skin and wayward hair, which requires me to use specific products. These products tend to be more expensive than generic cosmetics, therefore, there is no way that I am going to take full or large tubs or tubes traveling. Instead, I have travel-size products that also suit my needs, but they are cheaper than my regular products, as a substitute for a day or two will cause no harm.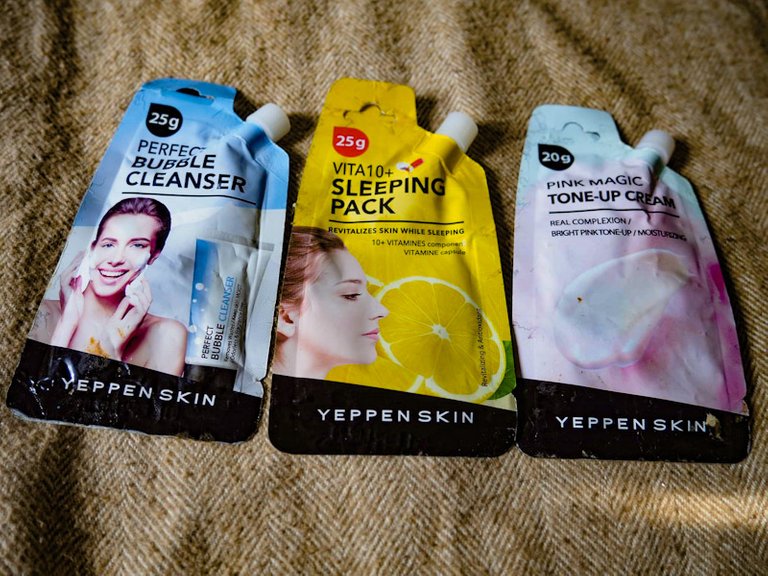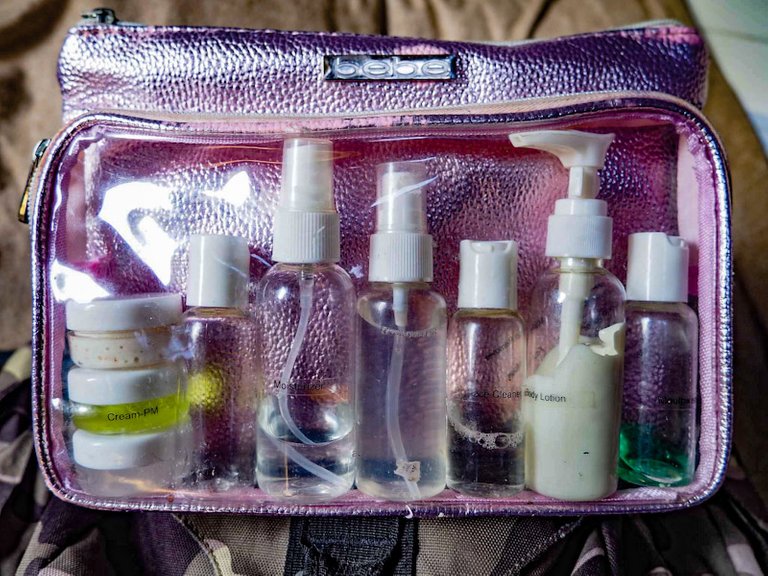 On the left, I have all the things that I need to still carry out my normal grooming routine, and on the right, is my bag of items that I can replenish each time I travel, that are clearly labelled so I know which product goes where, and what exactly I'm using. This way, if I should lose this pack, I still have products to use when I get home, and these are easily accommodated in my bag in terms of space and weight.
---
Haircare
The same applies to my hair. I take a small travel pack of my normal specialised hair product which is sufficient for my time away from home, and again, these are space, weight, and cost-effective.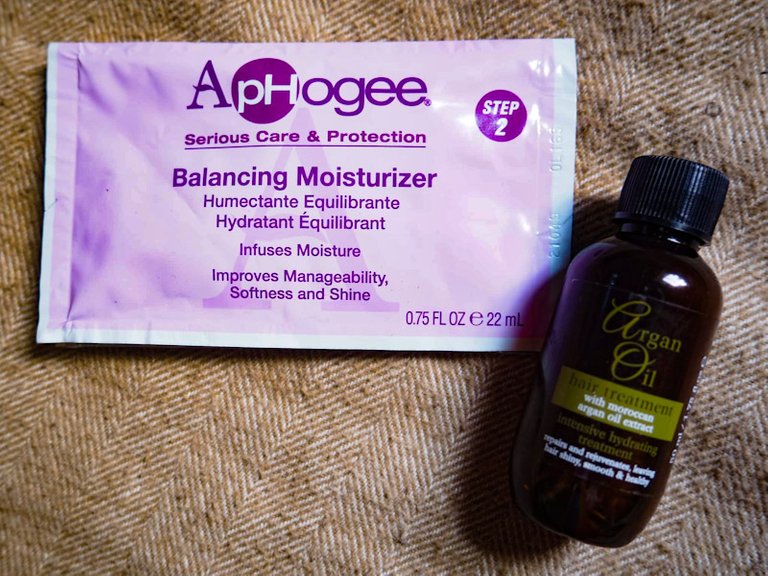 Taking travel-size products can save you a lot of grief if you have to ditch them for any reason. If you can't get small sizes to purchase, I would recommend that you recycle any containers around the house and secure them with tape to avoid accidents such as spills, which could ruin your other items.
My takeaway would be to ensure that you pack minimum items of clothing and shoes that are versatile and comfortable. Ensure that gadgets, laptops, and things that are expensive to replace are securely packed. Tubs are a great idea for taking chargers and devices, as it offers added protection.
Have even a slight agenda of what you will be doing and places you will be visiting, and even the weather, so that you can pack specific items to fulfill those needs.
Organise, organise, organise!
This will help you to pack the essentials, prevent you from randomly packing things that you don't need, and alleviate you are having to purchase things that you urgently need that you forgot to pack.
Tip: Always pack a swimwear. It takes up very little space but costs big money to purchase.
Do you have other tips for minimalistic travel that you would like to share? Here's a link to
The Minimalist community #KISS blog ideas for week 4.
---
PS. My opening statement is what I always told my mum, as a teenager, and I still hold the same sentiments today.
---
---
---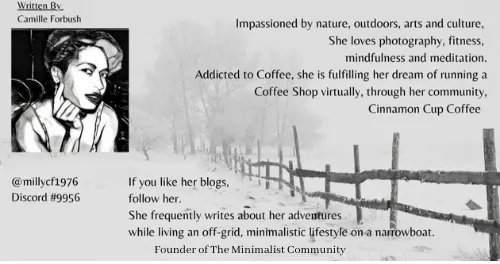 ---

Find The Minimalist Community Here on Hive

Find Cinnamon Cup Coffee Community Here on Hive
---
---