Sans Onion Strings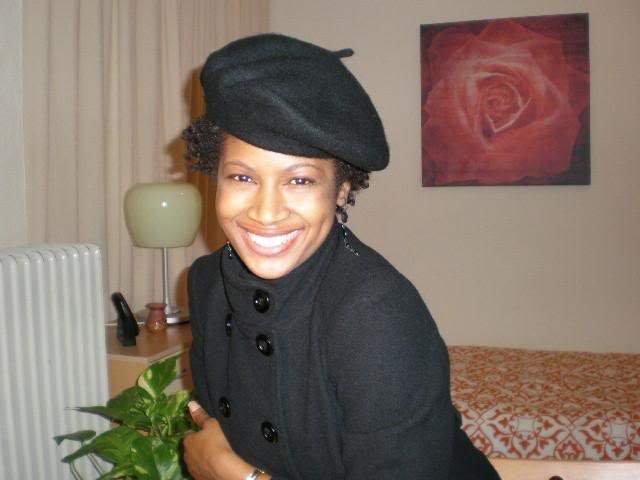 I hate to admit it, but I was lucky that the fashion police didn't arrest me here.
In the early days of dating my now husband, I went to meet him for a date. I pulled up on my Dutch bike wearing my beret, only to hear him say, — "Baby, you look like an Onion Seller"
Hubby then explained a significant part of the British and French history of The Onion Johnny, and how much I looked the part, sans plaited strings of onions on my handlebar.
I was fond of berets, and I had a black one and a cream one, which I thought were elegant, and c'mon, we all know how head over heels Prince was for the woman wearing a raspberry beret, right?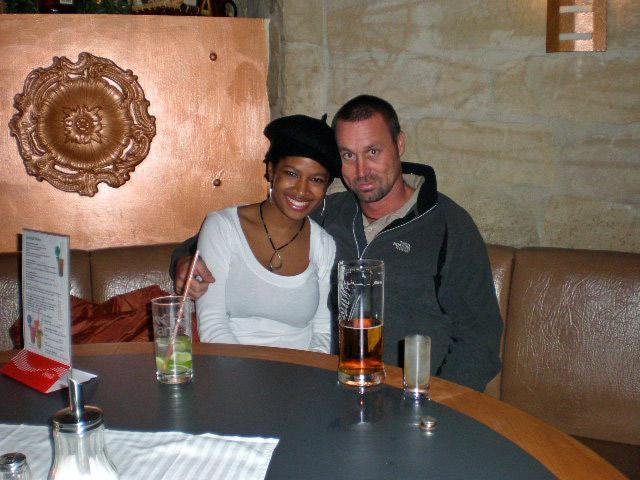 On a weekend break in Prague wearing my beloved beret.
Well, I continued to wear my beret because when it comes to fashion I wear what I like despite what anyone else thinks.
Saying that, I was a student back then, and living on a student budget, Berets were significantly cheaper than the special Afro-textured hair products that I needed to maintain my hair, and I was transitioning to living in a cold climate and getting accustomed to never leaving home without a jacket.
I had a part-time job as a babysitter for a little boy with Down syndrome. He was a lovely little kid, who spoke very little English, but he liked me because of my hats. One day I turned up and when I knocked on the door, at my usual time, he was expecting me. Before his mum came to open the door, he peeked through the mailbox and greeted me. However, when I got inside, he was disappointed, and he said something to his mum in Dutch. I realised that something was wrong so I asked his mum, and she explained that he was disappointed that I was not wearing a hat. So from that day on, I never turned up to see him without a hat, which was most times my beret.
---
Funnily, a few years later when I came to live in the UK, I met a French lady who is now my best friend. Once I met up with her wearing my beret, and she explained to me that berets were never popular in France, she also teased me that I needed to walk with a baguette under my arm.
After much relocation, I eventually lost track of my berets.
Isn't culture and the association that people make with fashion fascinating?
When it comes to fashion, my style is broad and individual, and it would be difficult to guess what I might look like from one day to the next. I'm quirky, so, naturally, I like quirky things, and I'm not caught up with fad fashion. Maybe I'm a bit of an old soul and I prefer vintage, one-off garments that I know I'd never see someone else wearing. I'm keen on good natural fabrics, and clean cuts that fit well.
... Statement pieces are not so appealing, and I like to dress complimentary, without something standing out and looking out of place, or like the clothes are wearing me, instead of me wearing the clothes.
Generally, I try to spend reasonably when buying clothes and I try not to contribute to the wasteful fashion industry, so clothing racks in thrift shops and vintage stores are where I diligently scour for unique items at reduced prices.
What about you peeps? Do you have any embarrassing fashion photos or stories? I'd love to hear them;)
All images are mine, and I hope that you dance or sing along to this song, or perhaps just appreciate or see the now humorous fashion of that time:)

---
The cover photo was taken in 2007 at Da Costastraat 66, 2321 AR Leiden, The Netherlands😍
---
---