Swimsuit Price-cut (Hacks)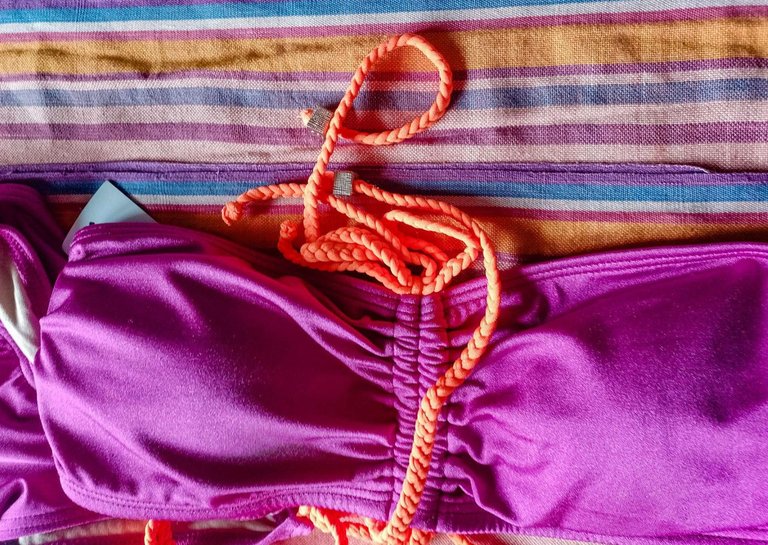 I'm not much of a water person, but it doesn't stop me from strutting around in a swimsuit when I'm home in Jamaica, or in South East Asia, where I practically wear a swimsuit every day. However, when I'm living on the Island of Great Britain, it's rare for me to wear swimsuits, and generally, I think swimming costumes are overpriced, and an unnecessary extravagance in my life right now, but I'll need a pair for an upcoming holiday.
I know how much I've grown when I say that swimsuits are expensive.
Twenty years ago I met and fell in love with a Scuba Instructor. He was confident that he could get me swimming in less than a week, but after a few attempts in a swimming pool, his excellent teaching skills proved futile. Then, one day he was helping me to move houses, and I casually handed him a storage trunk to pack, along with some of my other belongings.
"... and what's in this trunk? He asked
Oh, those are my swimsuits, I responded, nonchalantly.
[Dumbfoundedly] "You have a TRUNK of swimsuits?" he asked.
"Yes", I casually replied.
[Chuckling] "... and you don't see anything wrong with this picture?" He asked.
[Me: Confused] "No" I replied.
Ok, so you cannot swim,
You are terrified to go into the water,
But you have a trunk of swimsuits?
Ah! Yes! I LOVE swimsuits.
Well, you don't need to say! He exclaimed.
Back then, I had an obsession with swimsuits and I used to purchase discounted Louis Ferraud swimsuits from a duty-free shop at the resort where I worked.
All for what?
To parade around in my house and mime swim, as miming is my strongest acting skill.
But, experience teaches wisdom...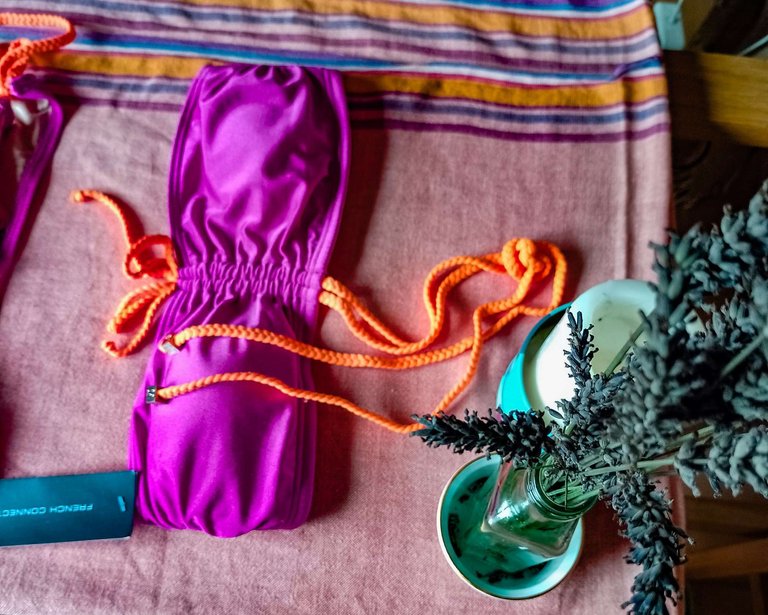 One of my favourite brands that I find reliable, for their consistent sizes, cut and quality, is the French Connection.
Now, I only purchase my swimsuits online from eBay, and these came in the mail within a few days of purchase.
Ordering my swimsuits online allows me to select different top and bottom sizes, something that I might not be able to do in a store, and I get them at a fraction of the price.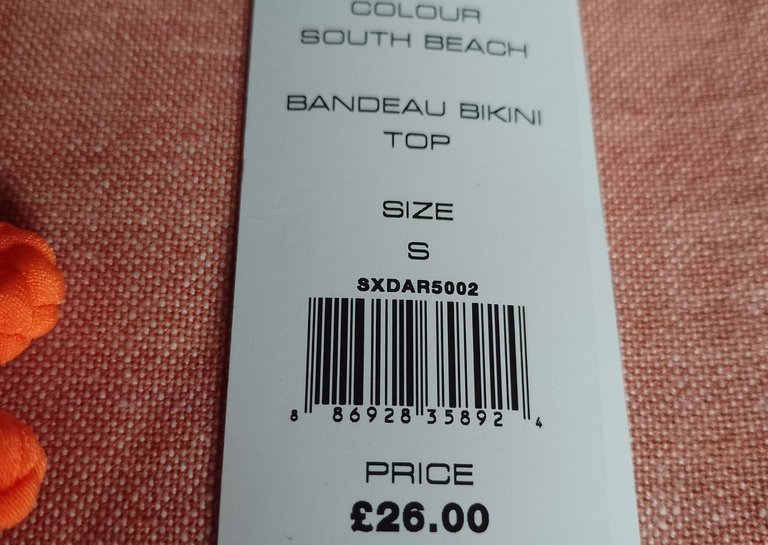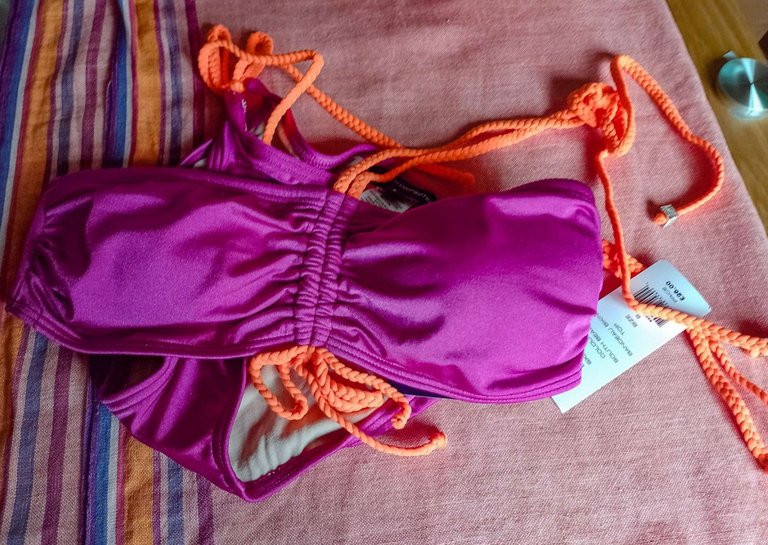 This brand new set has a price tag of £26.00, however, I was able to purchase the top for £2.99 and the bottom for £4.99 with a shipping fee of £2.00 Total of £9.98, savings £16, a 60% sale.
---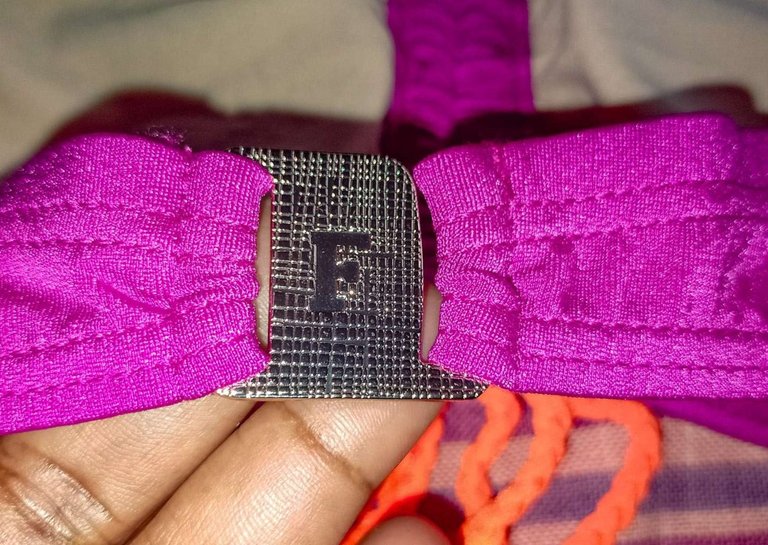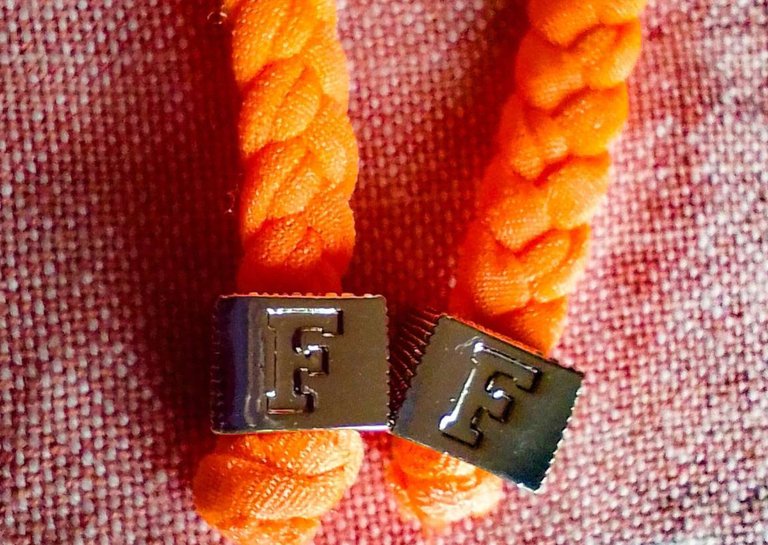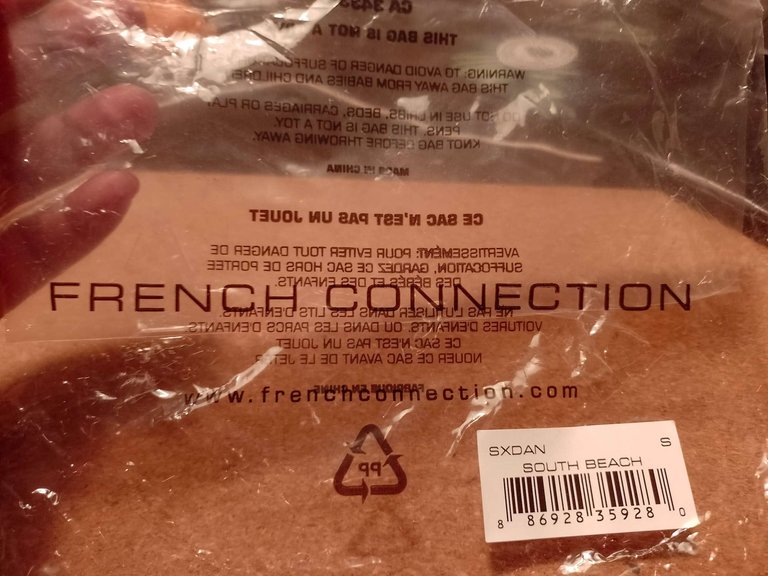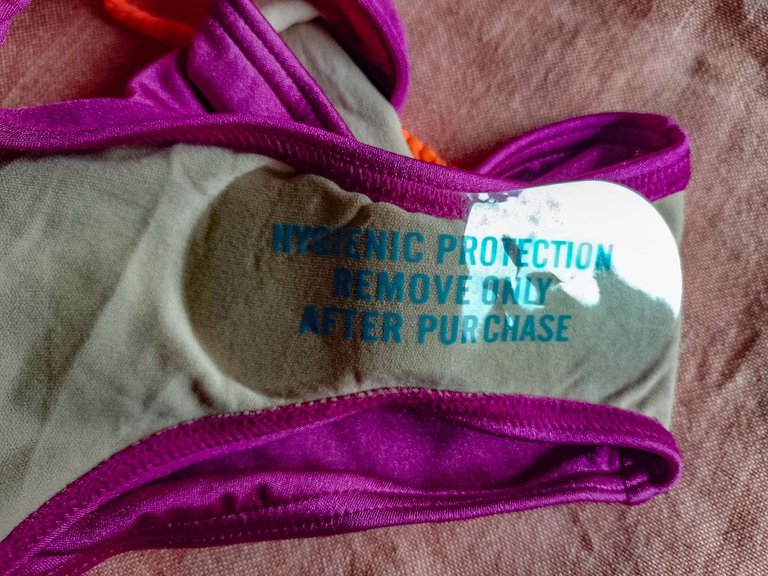 Another advantage of purchasing my swimsuits this way is that I don't necessarily need to purchase both pieces every time. I can mix and match my swimming outfits, for variety.
Quality Matters
I tend to go for a reputable brand of swimwear for durability and fit; Taking into consideration that chlorine in pools can shorten the lifespan and cause loss of elasticity after a few washes.
Also, I try to buy cuts that can be worn with everyday clothing during the summer months especially, to add a little funkiness to my outfits.
I was pleased with the colour scheme of this one, because the colour suits my complexion, and as seen here in the photos, I already have a kikoy (beach shawl) which matches it perfectly, so there's no need for me to purchase an extra beach cover.
Overall, a tenner for a French Connection swimsuit was reasonable to me and I'll take good care of it.
Do you have any other beachwear hacks that you care to share? I'd love to hear some of your ideas about your purchases.
Thanks for stopping by:)))
All images are my own
---
---