Window Pain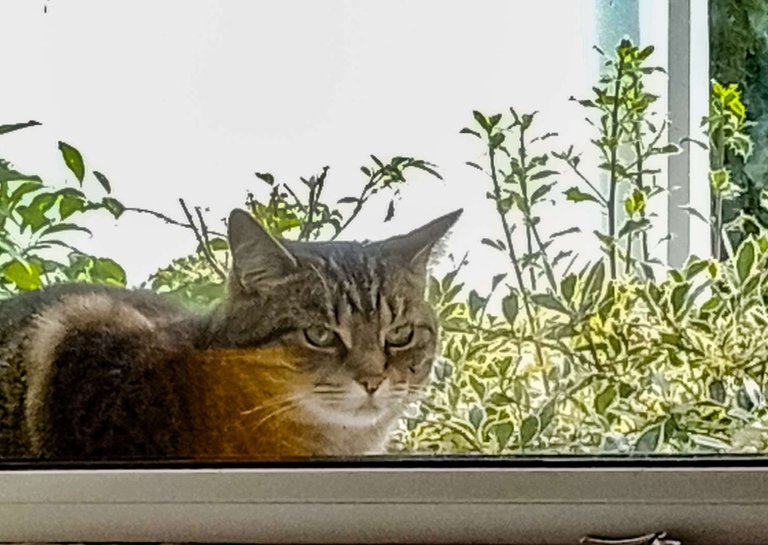 ---
Packing and travel bags are a cue to Bob's misery.
Whenever she sees me packing, she knows that I'll be going away, and the spark in her eyes disappears, her body language shows that she feels disappointed, and it hurts to see her that way.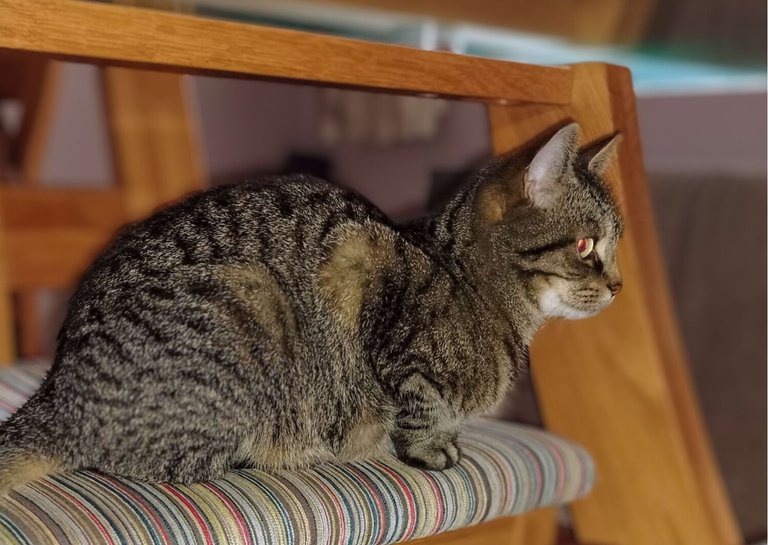 Bob had entered the dining room where I was working, for a cuddle, before she cosied up on the opposite chair from me. She spotted my bags, went and had a quick sniff, and she ran out of the room without looking at me. Bob avoided me for the rest of the evening and she did not come for her usual night cuddle, and she didn't come to greet me the following morning as she normally does.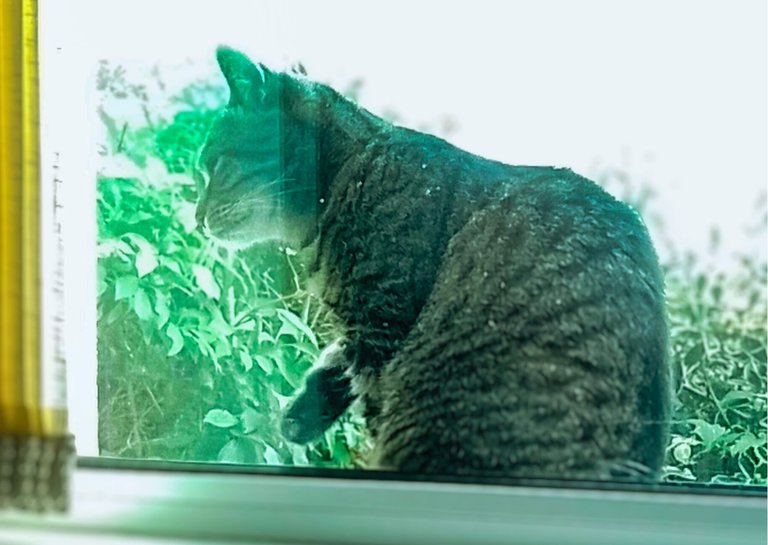 Bob is a loving and mild-natured cat, sensitive and smart, with some abandonment issues from her previous owners. So, any sign of being left alone stresses her, and she becomes distant and skittish. Her mood changes like the weather, but she likes company and is happy when there's someone in the house. Some weeks she's more affectionate to others, but generally, she gravitates to me the most and she follows me around.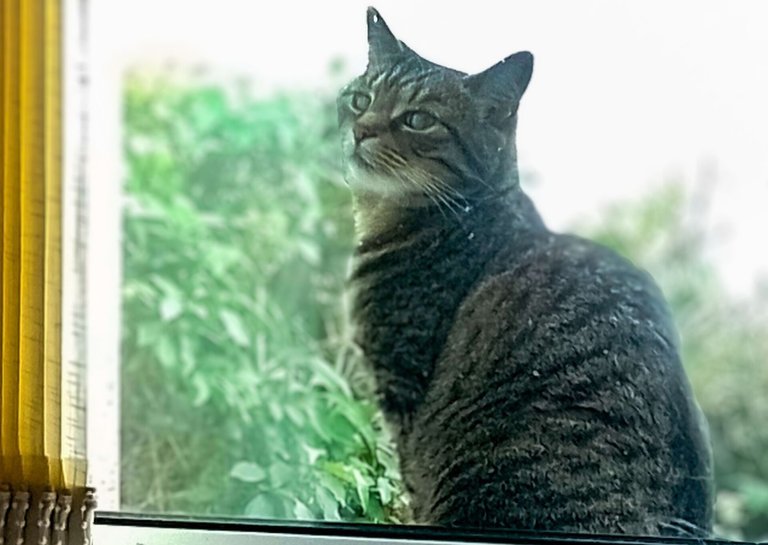 Bob's reaction is always the same whenever we go away, so I had been extra affectionate and playful with her all week, and I deliberately delayed packing my bags, because I hate to see her upset.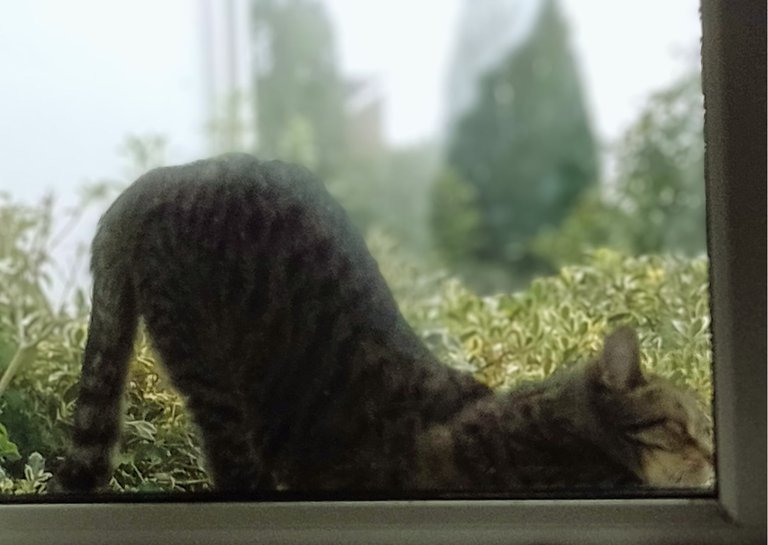 While we're away, our neighbour who Bob likes takes care of her, and she says that Bob always greets her with a meow and a rub, eats, and then goes back for a snooze under her blanket, whenever she visits her.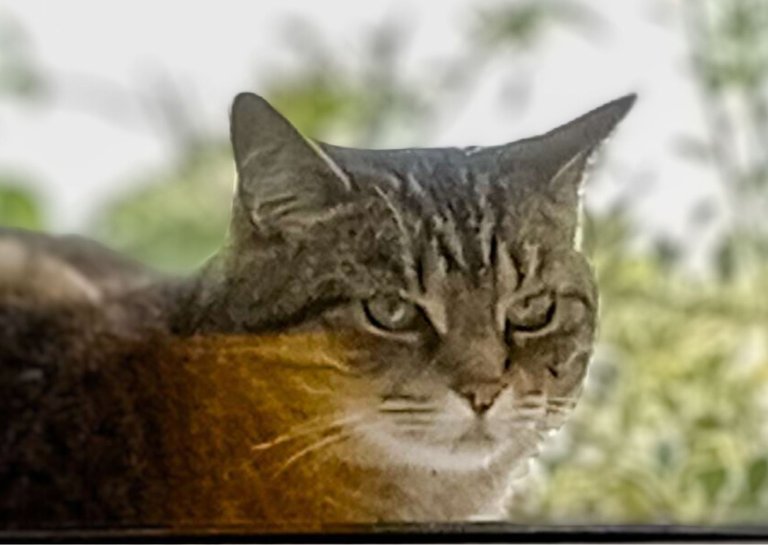 I think the hardest thing about having pets is going away on holiday and leaving them with a carer.
I'm just a part-owner, but Bob and I have a great bond. She loves my company and I'm the one who feeds her the most times, and I do spoil her. She gets 2 packets of wet food and has dry food throughout the day. However, Bob doesn't like to eat leftovers, and she knows that I'm a softie and always change her bowl often, which is one of the reasons why she gravitates to me.
I'll be away for a week only, and when I return, it might be a few days before Bob warms up to me again, because she needs me to know that she felt betrayed.
Still, she's forgiving, but I'll need to give her much attention, and lots of food, and very soon she'll be back to being a happy loving pet. She really is :)
Thanks for stopping by Peeps, and I trust that you're having a great weekend, and hopefully with a nice pet.
All images belong to me.
---
---