SELF WORTH IS NOT SELFISH,IT IS SELFLESS - -- #84 LADIES OF HIVE CONTEST.
Self -worth is having value for one self. It is loving one self first before thinking of others. It is the confidence in one's own worth or belief around one's emotional state. It is the opinion you have about yourself. You know the saying,"you cannot give what you do not have"? Yeah right. You cannot share love when you do not have it yourself.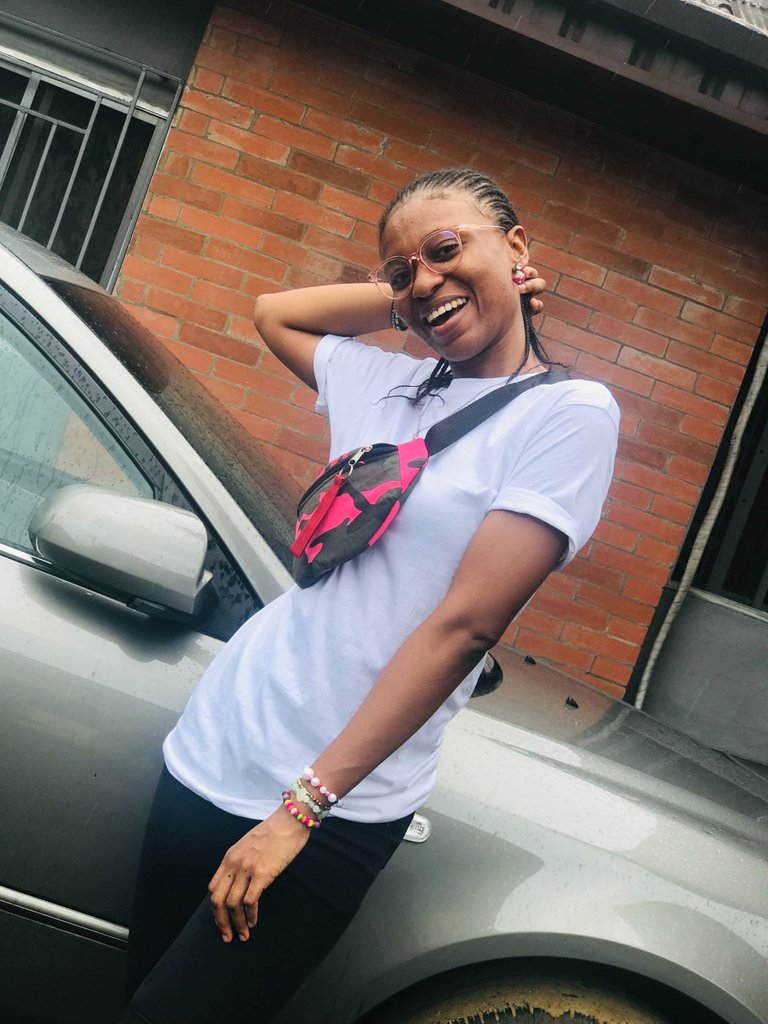 I am one always so loud about "Self worth". I could go on and on as to why you should love yourself and have confidence in your abilities because the world needs what you have. Once you know how to love you,there and then,you can love others. Or how possible is it to love another when you can't love you?
When you have to get stuck on a wheel because you feel worthy when you accomplish something, then you have to check if it has nothing to do with your self esteem rather than self worth. I know it feels really good to be recognised for something but that shouldn't have to make us to add loads of ticks to our our self worth box as it goes beyond accomplishments. Self worth has more to do with what is on your inside. What words do you say to yourself? What words do you listen to? What information do you let into your head? How do you unwind? Do you visit places you love especially natural places? Have you found your niche business or job -wise? Are you dedicated to it? Can you boast of a circle of loyal friends? Can you say you are loyal to them too? Are you surrounding yourself with people of positive mindsets? How about people who share similar goals with you or people who have different goals but you can learn a lot by fetching from their stream of intelligence? Now you see Self -worth is important. Nobody can love you like you. Taking on challenges,giving yourself a break,building positive relationships and avoiding negative ones,identifying negative beliefs and challenging them and identifying the positive things about yourself can help you see your self worth.
Do not get me wrong. Self -worth isn't being selfish. Infact, it is selfless. The big difference is the understanding that just because you care for yourself does not mean you do or should not care for others. If you ain't sharing,then it is selfish. It is simply about practicing. Often times,selfish people do not have self worth. How can you value yourself and not value others,what sense does it make?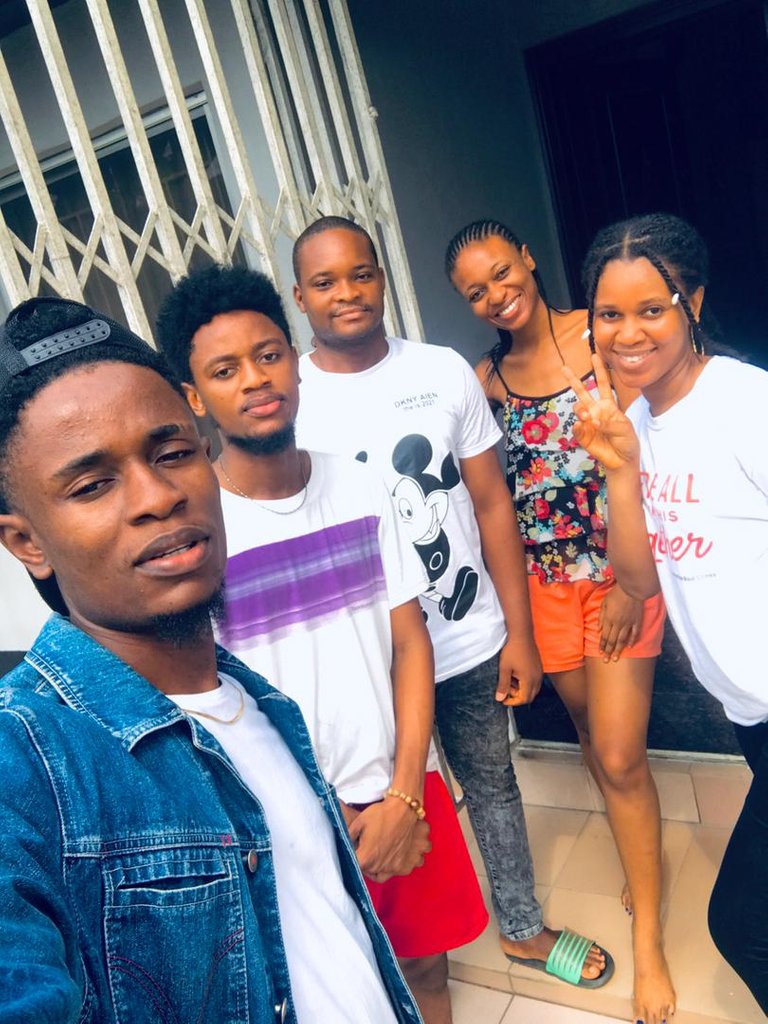 Now because this is a community that centers on ladies becoming better,sharing ideas and all and I am grateful that women can come together and share ideas on topical issues or questions that can give answers to burning questions in another woman's heart. I feel the need while writing this to remind us that we really really should practice the "women supporting women" rather than mouth it. I know some of us are trying but we can do better. It shouldn't be about envy,hatred,backlash etc. Our individual self -worth should impact other women or even women groups. Life is all about sharing. I know people can take it for granted but it is about sharing after all,we can't deny that. We all need each other. So while we are focused on doing everything positive for our selves as individuals,let 's also
touch lives as one body. You are good enough and you can do all the great things you have been thinking in your head. Just get to work!
Is there really a reward for self -worth? Money? Recognition? Validation? Recommendations? etc. Yes I do not really feel I should be rewarded with money for my worth. I rate my worth higher than the highest of dollars,pounds,naira,sterlings etc. Hahahahaha...I mean I can't measure my worth with money. I like money anyways. Who doesn't? but I do not see it to ever be enough for one's self worth. I know our grades in school,our pay at work,remarks from our bosses or superiors at work,recommendations from companies worked at,awards gained etc has a way of making us feel pressured to put in more work as these things all seem like the yardstick for our self -worth but no it isnt,if only we look closely.
It is all part of life.We are humans - we work,we earn,we live,we laugh but I feel we should take our self worth seriously. I actually quitted a job because my worth was trampled on and mehhhhnnnnnnnnn,I was afraid but I took that bold step and it worked for me. I got another job in months and the former company found ways to get me back but I had already moved on. In their words "You were our very best so far and we never had any issues while you worked with us,we would love to have you back and increase your salary". Well I laughed haaaaarrrrrrrd and moved on. Because while I was there I seemed like the problem. I will never measure my worth the same
way you do. Period!
My appearance the most times spells "very quiet,reserved,dull maybe,or anything dull,or is it negative". How do I know this because most of the people who perceived me that way are my friends now. Although few found me intimidating though...hahahahaha...how do this people think this things in their heads? For a long time,I studied that and I found my way if dealing with it. I am a less talk,more action person and so I stay with that. I'd rather pour my words in writing. My quote is " I expect anything and everything from anyone." That way I don't easily get hurt or offended,I just keep an open mind. I still hurt once in a while but I move on.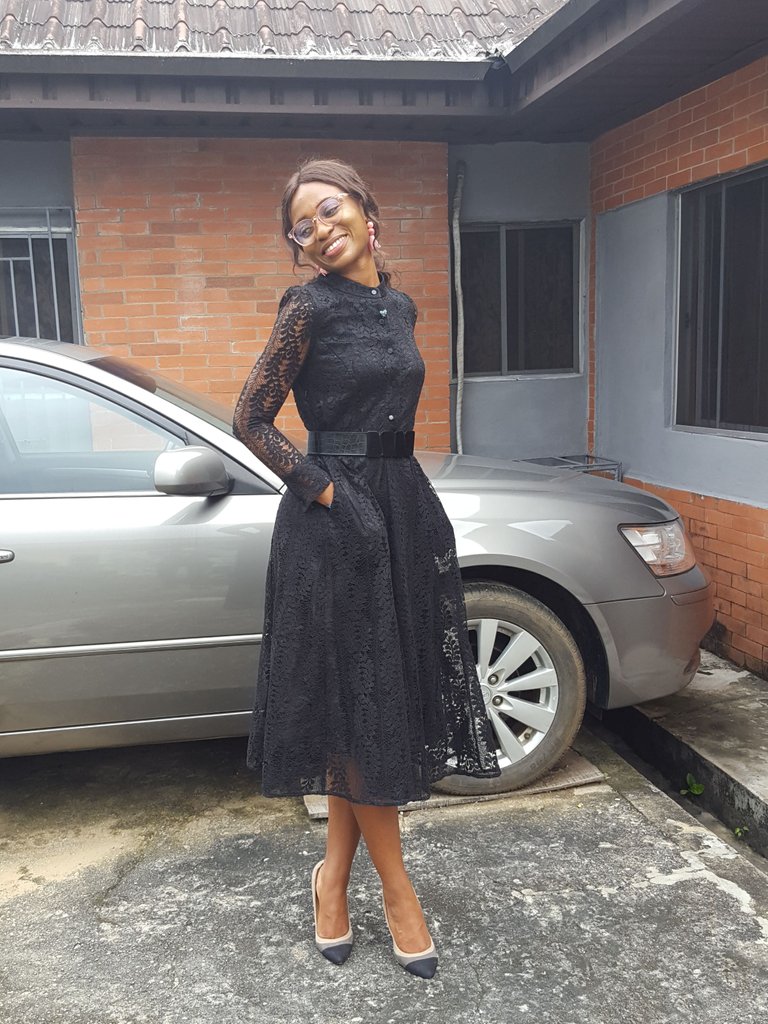 So now you know my opinion about self worth generally and personally and no I do not feel I am being rewarded enough monetarily because my worth has no price tag to it. But I'd rather be rewarded with recommendations, especially for my business. It has worked this way many times. And for recommendations,I would say I have been rewarded enough for it as comparing it with my self worth(many love my millinery work and voice back - up because my personality and confidence in my abilities plays a role and they keep patronizing. So I am looking forward to more recommendations as rewards for my self worth.
And my answer to the second question? I won't say I am a successful adult yet -getting there and I am the first born,so I keep pushing still...hahahahaha
I invite @udygold and @glotokens to participate in this contest.
All thanks to @justclickindiva for this interesting questions,ywas fun writing.
Thanks for engaging my blog!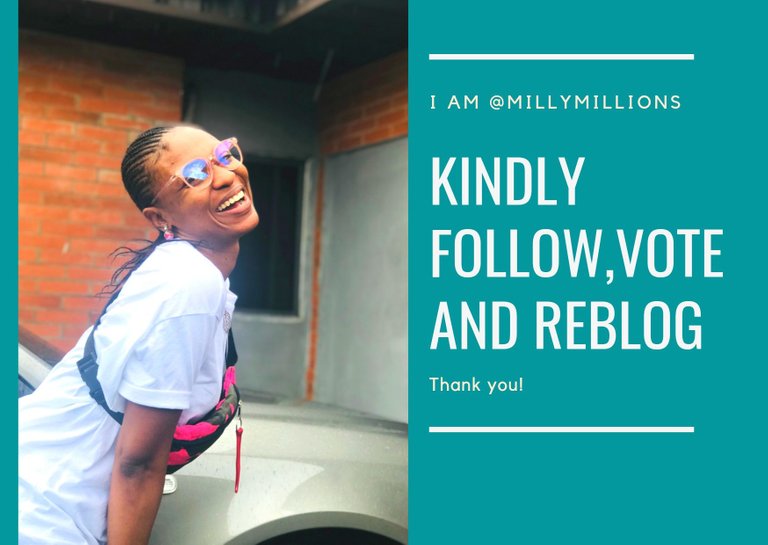 ---
---