Cryptocurrencies have a bright future, that only gets brighter every single day that average people wake up from hibernation.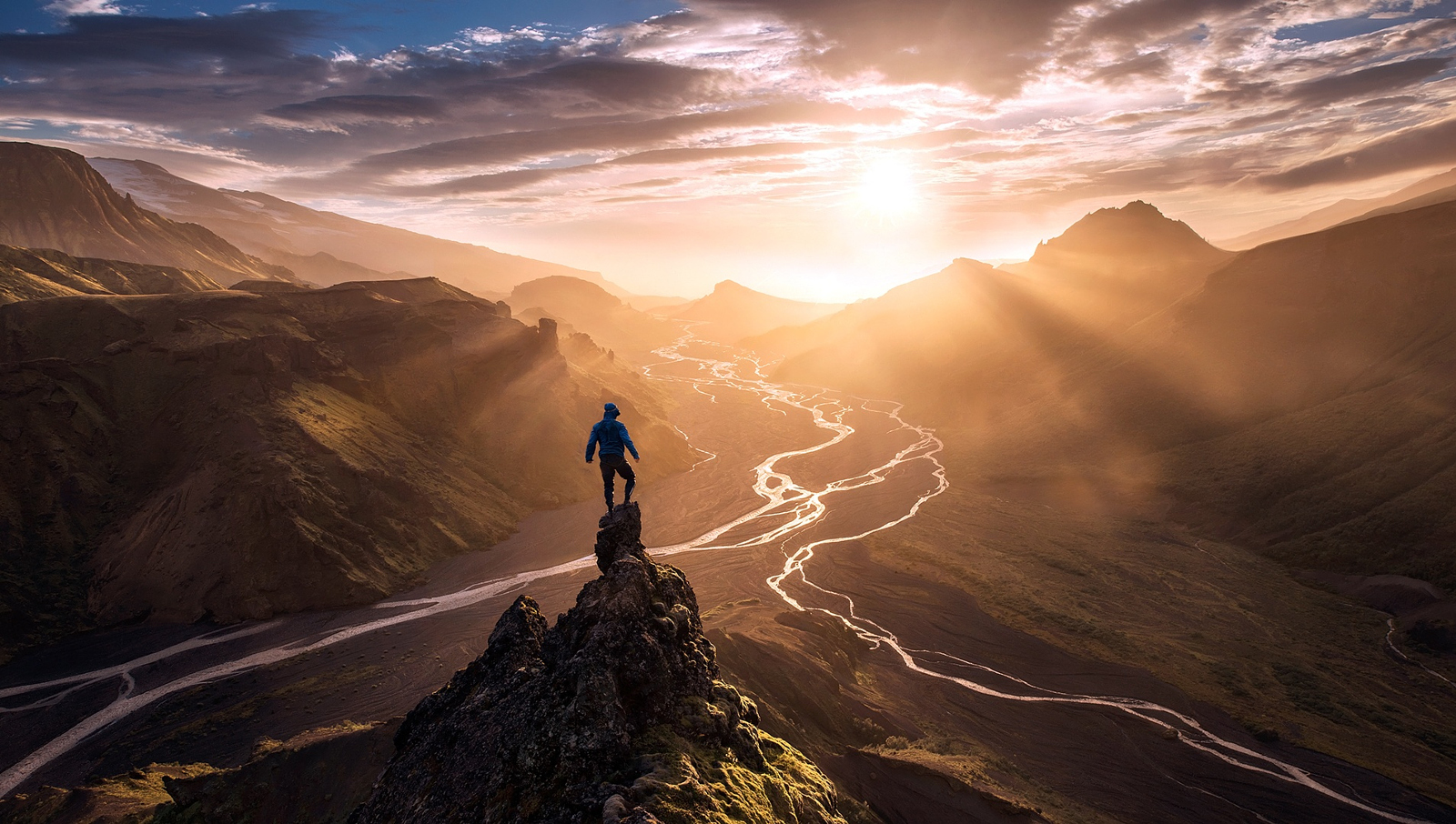 There is no doubt that when it comes to crypto everything can change really fast. Especially when it comes to prices...I mean check BTC's hourly candles...$1.5K up and down in the same candle in the new normal...
Even for people like us, who spend a fair chunk of their time trying to be as informed and educated as possible, it is still really hard to catch up with all the latest developments even if we were wired 24/7.
I am struggling to catch up with all the apps being built every single day on Hive only, let alone all the other projects I am invested in or just simply fancy them.
Cryptocurrencies are about to be adopted by the masses and those who say the opposite are either fools or they simply have much to lose if this happens.
And who are the people who have much to lose that keep spreading FUD and lies? Those that under the current economic model make billions and have established themselves among the elite.
Let's be honest shall we? If I were Bill Gates, or the CEO of SHELL or the prime minister of any country in the world, why on Earth would I want such a radical change?
Why would I want transparency when I can simply continue suck my employees' blood and grow my firm's name. The current system provides all the necessary ingredients so that nobody can touch me and I keep make billions every single day...
Would you ever expect bankers to shill cryptocurrencies? Of course not. Why would they want their dirty laundry in common view?
Mass adoption won't happen in a day or two. It is a process that will take time and it won't come easy either. Don't expect them to let it just...happen, not without a fight.
Luckily for them, even if they were somehow "forced" to use cryptocurrencies there are still a lot of privacy coins such as XMR/ZEC/DASH etc out there where they can hide their shit...which is another reason why privacy coins have a bright future, but I'll discuss it in a post tomorrow.
Let's face it, those who shill crypto nd seek for an different form of economy is people like you and me...ordinary people...who had enough of their shit...
Who have decided that they don't wanna be puppets no more. People who know that their government is consisted of dirty politicians and most likely a dirty prime minister whose one and only plan is to collect as many taxes as possible without providing anything good in return.
Did you know that every business owner in Greece is forced to pay 45% of their yearly financial turnover to their government and also pay taxes from what's left of it? What that means is that if your store's turnover for the year was $100K, then $45K go straight to government and from the remaining $55K depending on a ladder model one has to pay also taxes between the range of 12% and 32%...So you open a store and government's cut is up to 72%...that's not even partnership...that's robbery...in other words small businesses keep being annihilated...
---
The first post I made on New Years Day was a bit salty ...and humorous. When I wrote it BTC's price was ~ $29.000 after it kept smashing ATHs for like 15 days in a row and kept doing it so for many days after as well.
This is a meme I made for that occasion.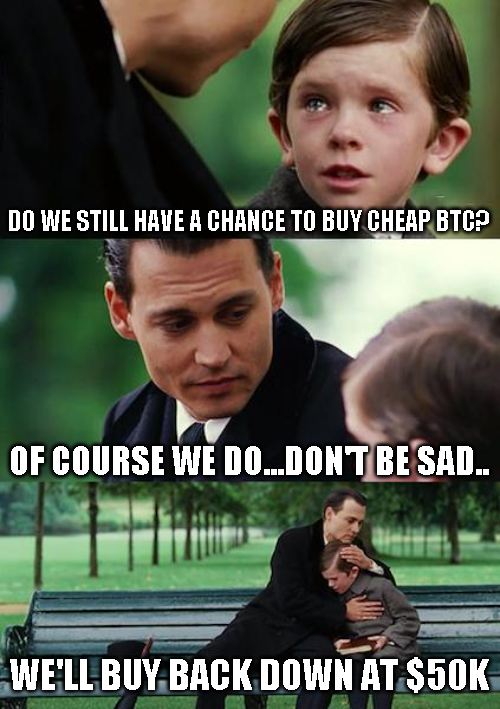 What I didn't know 2 months ago though and probably none of us did is that it would climb a lot higher than $50K so soon...like in 45 days soon...
I was expecting some price action and its price to start climbing to unreal heights but definitely not so soon.
So there you have it...it's back at $50K and a little bit lower...
Are you staking some Sats?
Have a good one people.
Image
Cheers.
Posted Using LeoFinance Beta
---
---