When looking the other way won't be an option anymore...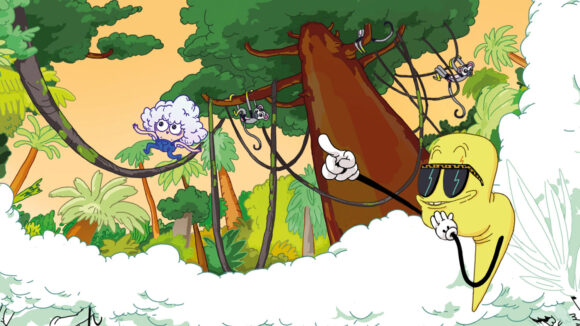 When was the last time you visited CoinmarketCap.com? I am pretty sure that you visit it almost in daily basis to see how your favorite projects perform,right?
Don't worry, you're not the only one. I visit it at least 20 times per day...that's when I am not logged in to an exchange...I know....I know...a proper crypto addict. However, that's not the point. The real question is have you noticed the number of the tokens displayed on the top left corner?
At the moment of writing this post there are 8609 different projects listed there while Coingecko has narrowed it down to 6286.
8609...this is a massive number of projects and it goes up every single day. I am pretty sure that some months ago there were ~5000 or so. So what does this tell you?
Probably that developers have realized that cryptocurrencies are here to stay. Everyone wants a slice of the huge pie, a pie that becomes bigger day after day as new FIAT money leave the "real world" and enter the cyber world. That's the reason dozens of new projects pop up every day.
Everyone deserves to dream BIG...even scammers.
Now don't get me wrong...but out of the 8609 projects there are hundreds of scams and ponzi schemes. Their devs are smart people too, but they use their creativity and intelligence to fool people and steal their money. They present a supposedly legit project with great potential but it's just a matter of weeks if not days before it blows on investors faces...
There are countless possibilities n this new cyber world but exactly because it is relatively new there is still room for scammers too...in case you haven't noticed not even 0.1% of world's population is familiar with cryptocurrencies...therefore these are still uncharted waters...
Eventually it comes down to trust...real potential and offering something that others can't even come close...
---
I've seen and also been part of countless discussions over the years regarding Hive and what we should do to attract new investors and new users and to be honest with you every single one of them is a dead end. Why? Because everyone has their own different opinion...others fancy code changes while others the marketing side of things...but if you ask me...
Technologically speaking Hive is superior to 99%+ of all blokchains out there.
Who doesn't love fee less transactions and lightning speed? How many time ETH's incredibly high fees and slow speed prevented you from interacting with the ETH network therefore you missed a great chance to buy/swap some of the tokens you like most?
Would you prefer maybe to be "user21143131565414614" instead of having a "name" which in many cases is peoples real name?
The only, I repeat the only possible barrier is the 13 week power down period that might keep investors away. Do you really think investors care about curves...linear or non linear? About ideal voting times or how 10x 100% votes per day is the ideal usage of their VP? NO they don't...
Just like you don't care how things work under BTC's hood or XMR's hood and so on and so forth. And don't tell me that before you invest in some project you check every line of their code and then you decide if it's in your best interest to invest in it or not...
What they are also unaware of...
---
...is that this is a censorship resistant platform and if they decide to give a shot to the social side of things then nothing and nobody will ever be able to ban their content and their account.
What they also don't know is that even if we don't want to admit it nor to promote it that way because there are usually misunderstandings, Hive is by far the most rewarding social platform in the crypto world.
Not only people can mine the native token by blogging, curating, playing and commenting but ever since Tribes became part of the equation, earn some serious money from Tribe tokens too all...under the same post.
Most people look at their Hive earnings but if you add up possible LEO/PAL/CTP and various other tokens one might earn from a single post then reaching $100 is doable...while prices are still so low...
What happens when Hive goes to $3?
What happens when LEO goes to $2?
What happens when alt season is finally at our doorstep?
Hive is unique, fun and rewarding too...and it won't take long before people stop looking the other way...
Especially as the hunger of those who pull the strings on other social media platforms to control everything grows by the day...
Content creators with huge followings get banned every day on Twitter and Facebook...
...eventually they will seek for a shelter...and Hive can provide everything that others can't...
These are the things we should let people know...
Have a good one people.
Image Source
Cheers.
Posted Using LeoFinance Beta
---
---