Closing This Chapter on the Alt Experiment, with Thoughts on the Changes.

Lots of changes have been happening on Splinterlands over the last seasons and there will be more to come. Both the changes and proposed changes have sparked plenty of debate and likely some rage quitting. It was a recent debate in our guild server over a suggested change proposed to the Splinterlands team which prompted me to write now.
My focus in writing about Splinterlands is generally based on my alternative experimental account where I decided to see how far you could get without making any more than the initial $10 investment to purchase the Summoner's Spellbook. This will still be my main focus this time, but for balance I'll also refer to my experience on my main account which I have invested more into.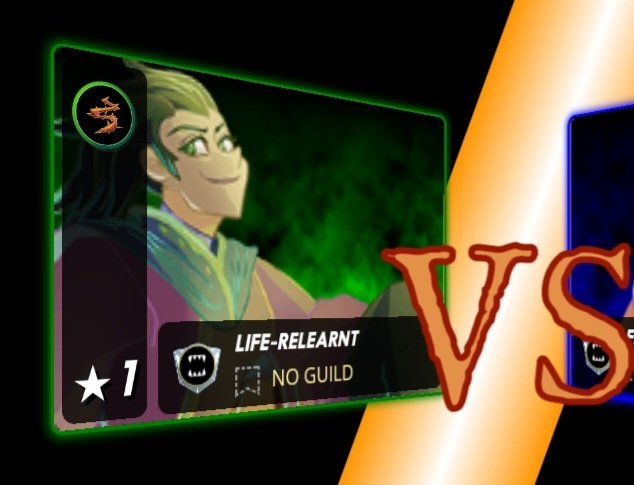 As a brief overview, when I first started my alt account it was fairly easy to get through to Silver league, earn and collect chests. I even started getting into Gold league. It didn't take me long to build up a collection of reward cards and I bought some other cards with my DEC winnings to improve my game. This was back when the starter cards were Beta and Untamed. Then the first changes came in quite soon after to implement a Collection Power rating to limit you to certain leagues if you didn't own enough cards. This actually had a huge effect on both of my accounts. Where I'd been reaching Championship league on my main, I was limited to Gold I and my alt was limited to Bronze II. I was actually lucky to have enough CP to get out of Bronze III where earning potential was even worse.
From that point on building my alt account slowed to a rather painful crawling speed. Well, getting enough CP for Bronze I wasn't too bad, but the step up to silver III was much bigger. In contrast, my main account continued to build steadily and Gold league matched my card levels fairly well. Admittedly, I continued to invest bits there too, but even if I hadn't, the growth would have continued quite well.
The reason behind these big changes was to try to stop the farming of multiple accounts on starter cards while not keeping any cards or DEC in the Splinterlands ecosystem, but just selling them as they got them instead. This is something that is detrimental to the longevity of the game. Unfortunately, it still wasn't working as well as hoped, so further changes needed to be made.
The next change made was only a minor one and it didn't affect the growth of my account at all. In fact it was rather helpful, because they took DEC rewards out of Bronze league chests and replaced them with credits. Credits have a set value, their only "drawback" is that they can only be spent in game and can't be removed from the game. This wasn't a problem for me because buying cards from the market was my priority for building the account anyway, so my alt account continued to tick along okay and a reward chest win of a legendary card finally pushed my CP up into silver league, which increased my end of season chest count.
Sadly this tactic still wasn't doing enough to get people buying or renting cards, so the next change was pretty drastic. You now can't earn anything playing just starter cards and rewards are reduced for each starter card in play. The more you use, the more drastically your earnings are reduced. The chest rewards system has completely changed, to encourage playing more, so if you are more of a sporadic player, like myself, then the chances of getting reward chests is reduced, but it's increased if you play regularly. A good news/bad news scenario. What's hitting me the hardest is the amount of starter cards I still rely on with this account. Some games will net me just a quarter of the season and focus points I would get if all the played cards were owned. I've been getting as many of the Chaos Legion cards as I can, but summoners and the Untamed ones I rely on are out of my reach from earnings alone and generally only keep getting further out of reach as I save up my DEC.
Knowing how hard it is for me on an account that I was lucky enough to build a bit when things were easier, I can only imagine how much harder it would be for someone starting out. Correct me if I'm wrong here, but I believe a Summoner's Spellbook purchase also now comes with 3000 credits, which is just $3 worth of buying power. This will get you nowhere near to earning enough to dig you out of Bronze III any time in the foreseeable future. So how do you build an account with things as they stand now? There is even some discussion of reducing rewards for any card played in higher leagues which isn't levelled up fully for that league. That is something that would affect both my accounts.
My immediate reaction to the new changes and the suggested change is that it feels like if you don't have the cash to splash you're going to be punished for it. Perhaps it should be called a Pay to Earn instead of Play to Earn game. Someone said that's actually probably a better description, because every account starts with that initial investment of $10 after all and you don't get something for nothing in this world anyway. Yet it's still not a Pay to Play like many games and this is where I'm reminded to take a step back and look at the bigger picture.
The only reason money can come out of the Splinterlands ecosystem is if money is also going into it and if you're someone who has put money into it, then it's only fair to expect more of a return from it than someone putting nothing into it. So a balance is needed. I also know that the team behind Splinterlands not only wants this game to last, they want it to be an opportunity to help people from all financial backgrounds invest and earn, which is why they still try to make it possible from that first investment into the game. Therefore, I believe there will always be a way to build your account even if you don't have the means to invest from outside of the Hive blockchain.
The reality is that you aren't going to be able to get far with just the initial $10 investment on Splinterlands alone and this is disappointing as when I started this experiment it was to see if it was a viable option for people in countries where even a small income from gaming could make a difference for them. What's really disappointing that it's the actions of a few abusers which have brought us to this point. From what I gather it's not people with a few accounts or a couple on bots that are the problem, it's people with lots of accounts farming on bots. Sadly it's the innocents who end up paying for it. I know you could say that if you're playing just for the money then you're playing for the wrong reasons, but there are those who may well be playing for the enjoyment, but can't justify the time spent if they need to provide for themselves.
For many the Hive ecosystem has been an ideology for its possibilities in providing for those in poorer countries and I believe that this still stands for many on Hive. I have noticed that the Splinterlands Hive team work hard to support good Splinterlands content. I finally realise that maybe posting on Hive shouldn't be discounted as an option for earning to build a Splinterlands account. After all, this is how I've invested in my main account. There are also lots of opportunities to win cards and get sponsored.
I'm feeling like I've reached a conclusion on my experiment with my alt account. Too much has changed for it to be valid now anyway. So I'm going to open the floor to my readers and ask what do you think I should do moving forwards with this account. It's @life-relearnt, if you want to take a nosy. This account on Hive has always been used to serve others as a kind of charity project, so I think the Splinterlands account should reflect that too.
---
---