Hive Open Mic | Week 116 | Trumpet Tune (Cover Song)

---
  Hello! I'm glad to post once again for you guys. This week the proposed theme "Trumpet Sound" led me directly to a piece that I performed several times, "Trumpet Tune" a theme by the British organist and composer Henry Purcel (Although some attribute it to J. Clarke).
Purcell is considered the best English composer of all time. He incorporated French and Italian stylistic elements, generating his own English style of Baroque music. Purcell was born in St. Anne's County, Westminster. His father, also named Henry Purcell, was a Knight of the Chapel Royal, and sang at the coronation of King Charles II of England.
  As an anecdote, I will tell you that I performed this martial air piece at several weddings to accompany the groom's entrance, and I always wondered why they would ask for this piece? Is it because of the festive nature of the work or because of the martial air that refers to the battle? Well, let everyone give it the meaning they want. I leave.
  Peace!
---
SPANISH VERSION
  Hola! Estoy contento de volver a publicar una vez más para ustedes. Esta semana el tema propuesto "Trumpet Sound" me condujo directo a una pieza que interpreté en varias oportunidades, "Trumpet Tune" un tema del organista y compositor británico Henry Purcel (Aunque algunos se lo atribuyen a J. Clarke).
Purcell está considerado el mejor compositor inglés de todos los tiempos. Incorporó elementos estilísticos franceses e italianos, generando un estilo propio inglés de música barroca. Purcell nació en el condado de St. Anne, Westminster. Su padre, también de nombre Henry Purcell, fue caballero de la Capilla Real, y cantó en la coronación del Rey Carlos II de Inglaterra.
  Como anécdota les cuento que interpreté esta pieza de aire marcial en varias Bodas para acompañar la entrada del novio, y siempre me preguntaba ¿Por qué pedirán esta pieza? Será por el carácter festivo de la obra o por el aire marcial que refiere a la batalla? Bueno, que cada quién le dé el sentido que quiera. Me despido.
  Paz!
▂▂▂▂▂▂▂▂▂▂▂▂▂▂▂▂▂▂▂▂▂▂▂▂▂▂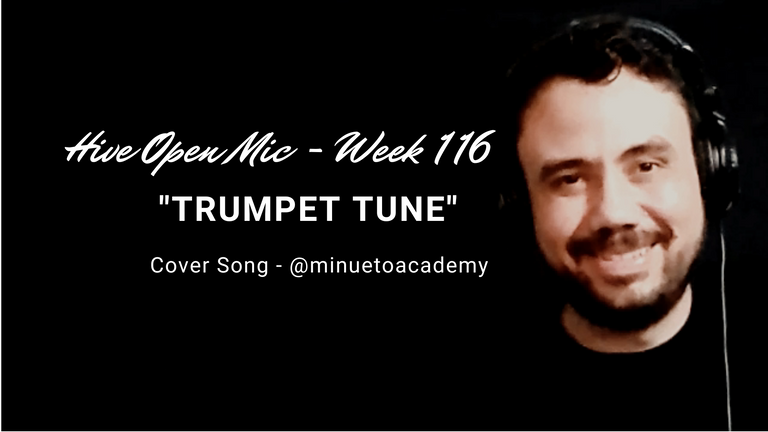 ▂▂▂▂▂▂▂▂▂▂▂▂▂▂▂▂▂▂▂▂▂▂▂▂▂▂
---
▶️ 3Speak
---
---