Via Augusta in Sagunt - a highway built by the Romans!
It is one of those settlements that exists for more than 2000 years. As you all know, I am so excited when I visit those places where history can be felt from almost every corner where you step. If there is an old town or a castle, if there is a fortress or cemetery, I am there to try to find out more. Those old stones can speak to us if we know to listen to them. Of course, a secret will stay a secret, but if I only could have a time machine to go back in time and see with my eyes...
I would like to experience that from the first-hand, the everyday life of a person who lived in the Roman empire, the medieval period, or later. Well, not much later, let's stay with the remote past. That is what I would like to see from this city, Sagunt, located a bit norther from Valencia city in Spain. However, I have to be satisfied with the fact that I am living in the XXI century and can allow myself sometimes short road trips and visit different places. There, I can try to learn from what I see, and how I feel, all depending on the offered content of the place.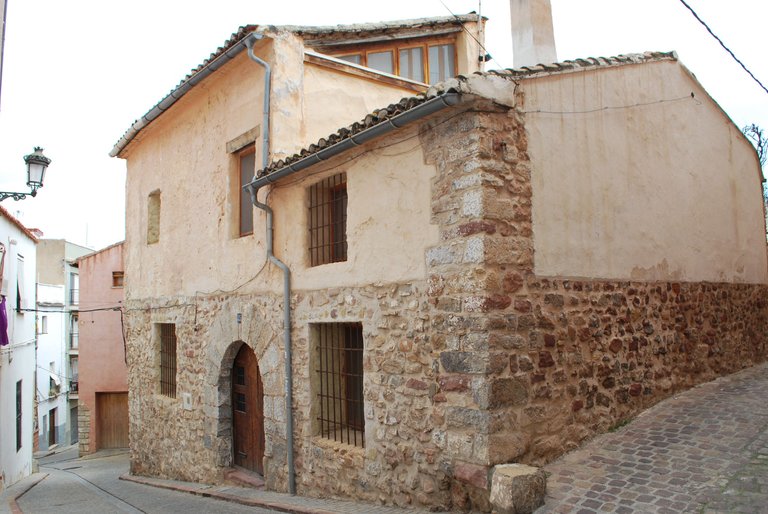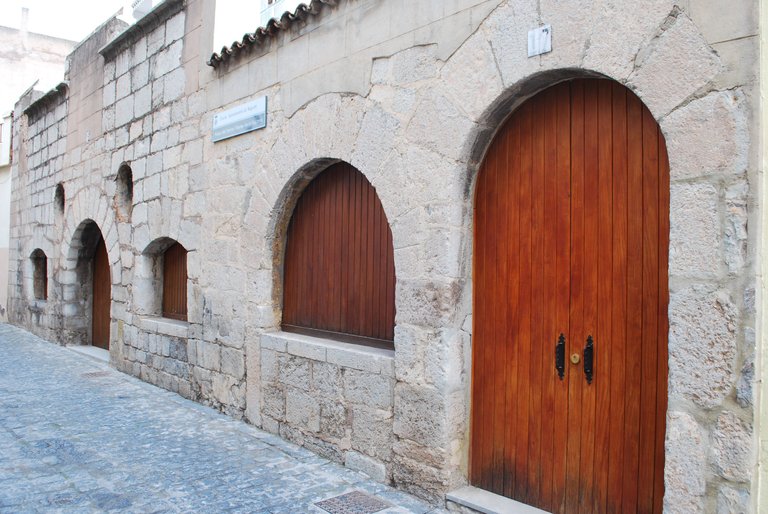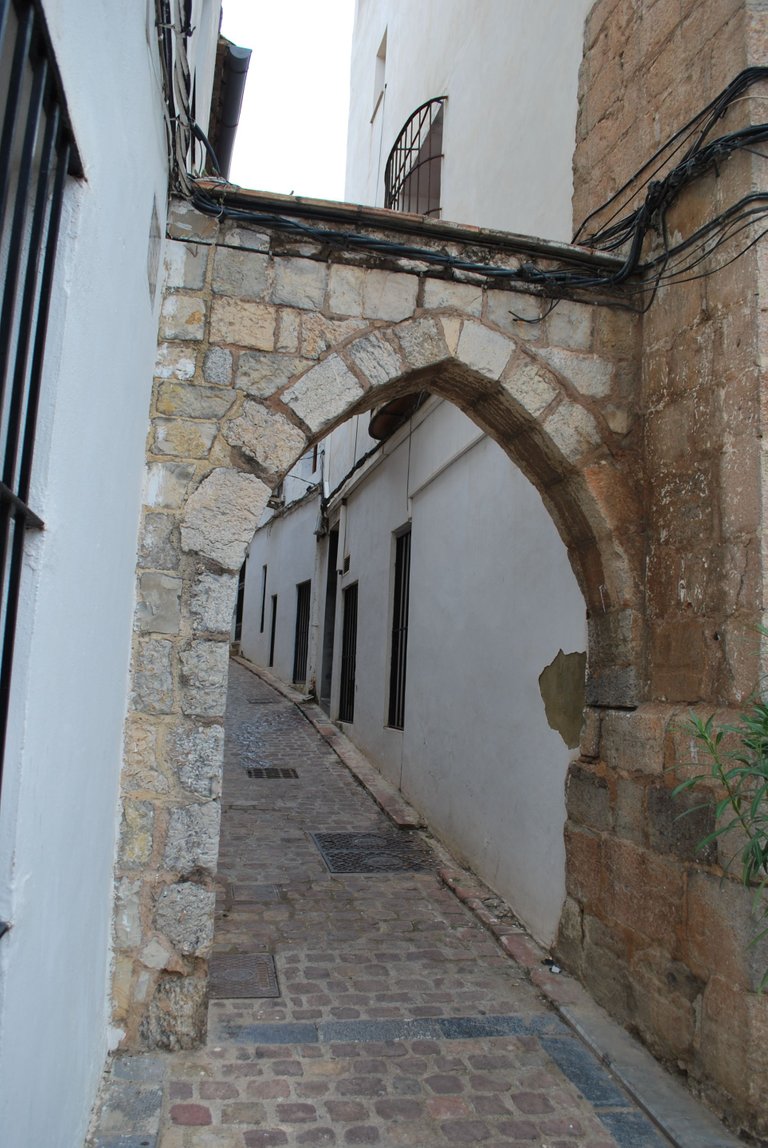 Sagunt, for sure can offer much history. From the old town dating back to Middle Ages, the archaeological findings from the classical era ( so we are talking about more than 2k years already) and objects and buildings from the Roman empire, to a huge, very huge fortress on the top of the hill just behind the settlement. A perfect strategical location, with a river, open to see and protected by the surrounding mountains, and also blessed with fertile land. Why we would be even surprised by the fact that life has been present here since ancient times?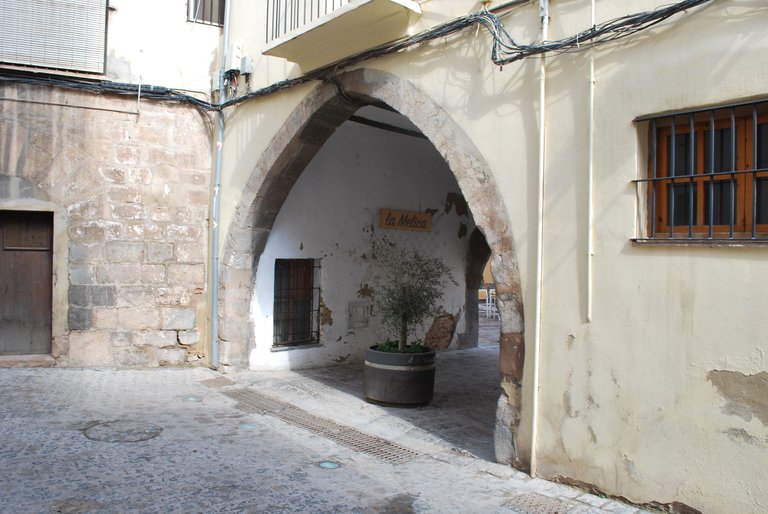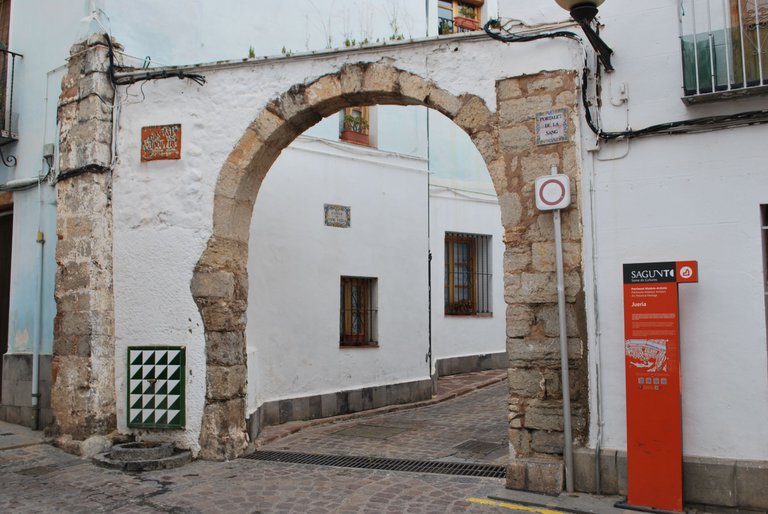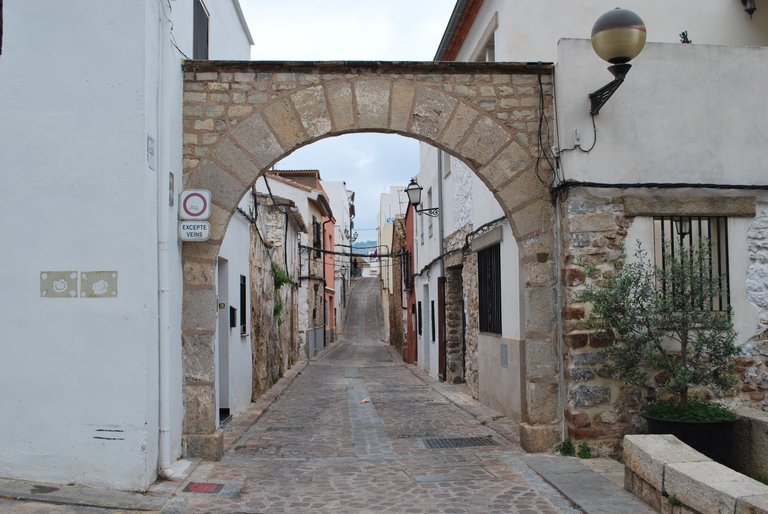 And this is how I actually felt walking that cloudy morning, in April of this year, through the city of Sagunt. Ancient. Not me maybe, although I am not that young either. But these stone walls, the old gates that back in time served to mark the parts of the settlement showed me that my life is just a blink of an eye, compared to the time this place exists already on the surface of this planet. From the ancient to the modern world, it must have given a place of living to many people and it probably was under constant changes but the old spirit stayed there. This is something that nobody and nothing can erase.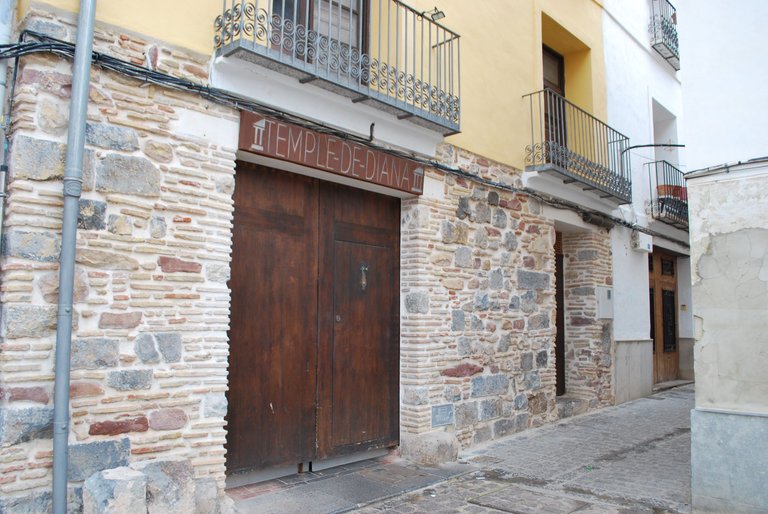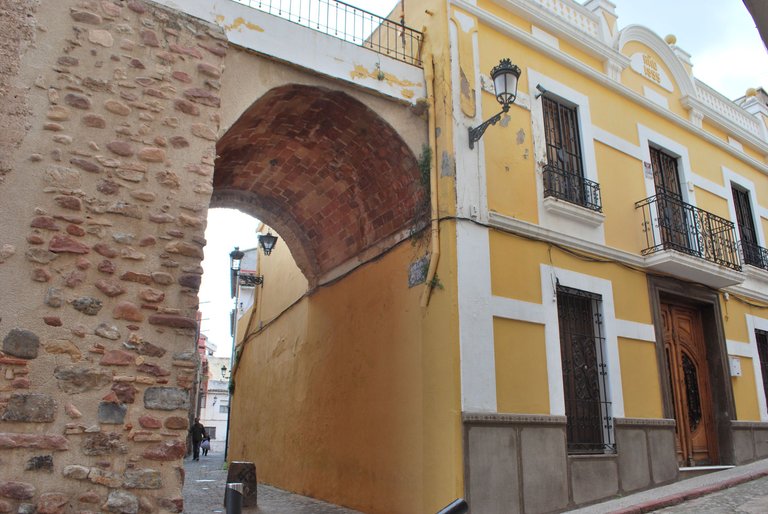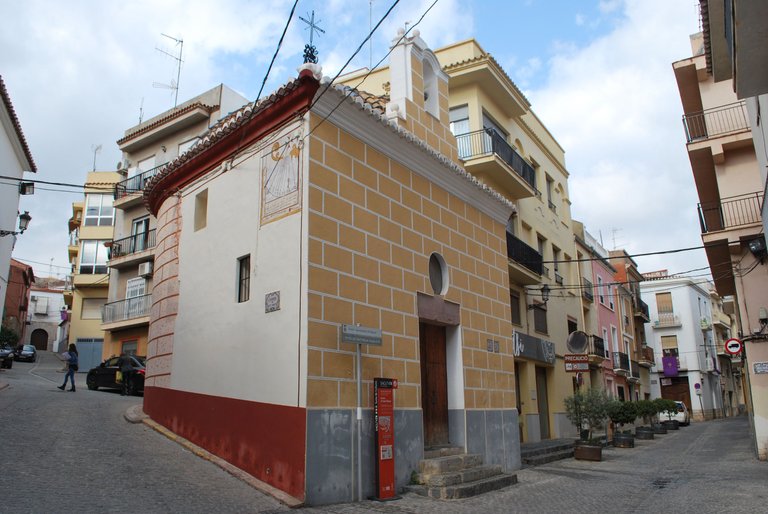 In many places in Spain, when there is historic importance and touristic demand, the city council put boards with an explanation. That is something we didn't see in Sagunt. There were very short and modest boards just with the name of the building or part of the city, but not those long history lesson kinds of texts.
Though, not everything is just living in past and trying to figure out things around the place. As humans, we also have to take care of our bodies so it is normal that food and water intake are important when doing these walks. We stooped in one coffee shop between the town hall and the main church you see in the photos below. That coffee shop was at the same time a bakery too. We bought some delicious pastry, stuffed with tuna, cheese and tomatoes. My son was in mode I am not hungry. However, I knew very well he would be, just one corner away. We learned that lesson some years ago when we were in Vicenza in Italy. That is a story we still mention.
Then, he was stubborn and didn't want to eat in the hotel where we stayed, he was not hungry. But when we went to the city centre, the hunger arrived. If you have ever visited Italy you would know, in the afternoon, no restaurant is open until evening. That is how he became very hungry and annoyed, as the empty stomach was asking for food but yeah, he had to wait until the first restaurant opened. Remembering that we just ignored his decision and I bought more of the pastries to take away. Some twenty minutes later, the food from the backpack disappeared with magic hahaha.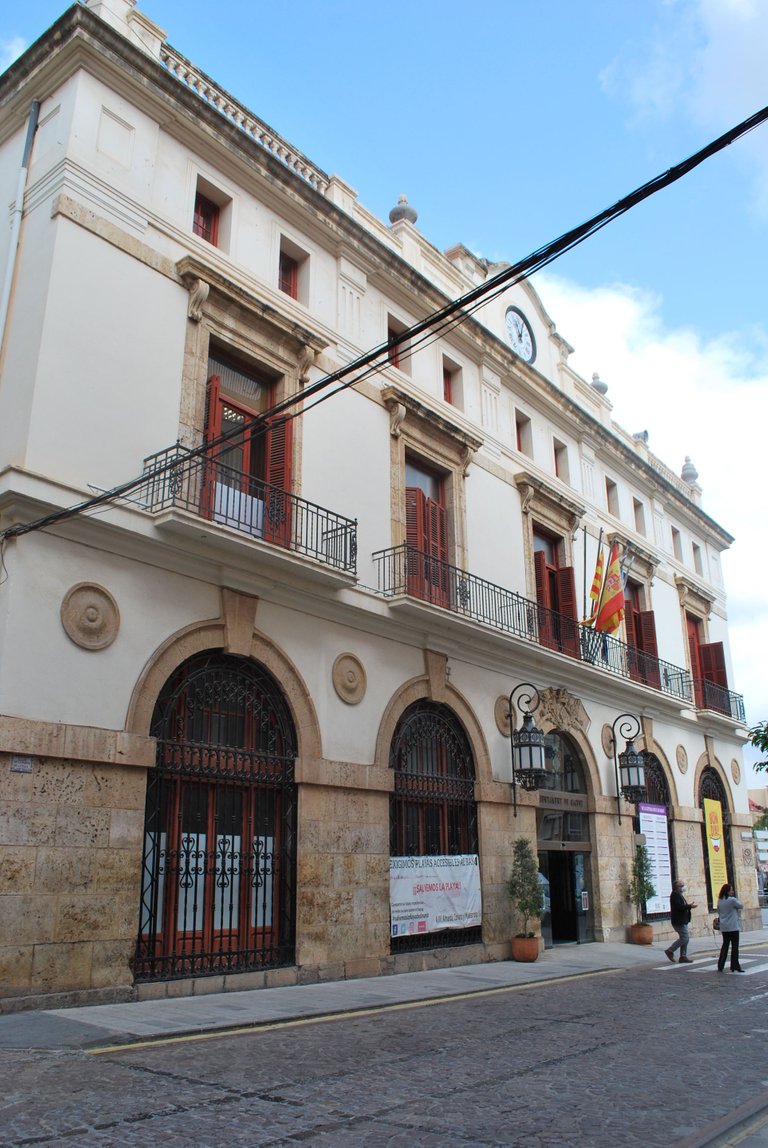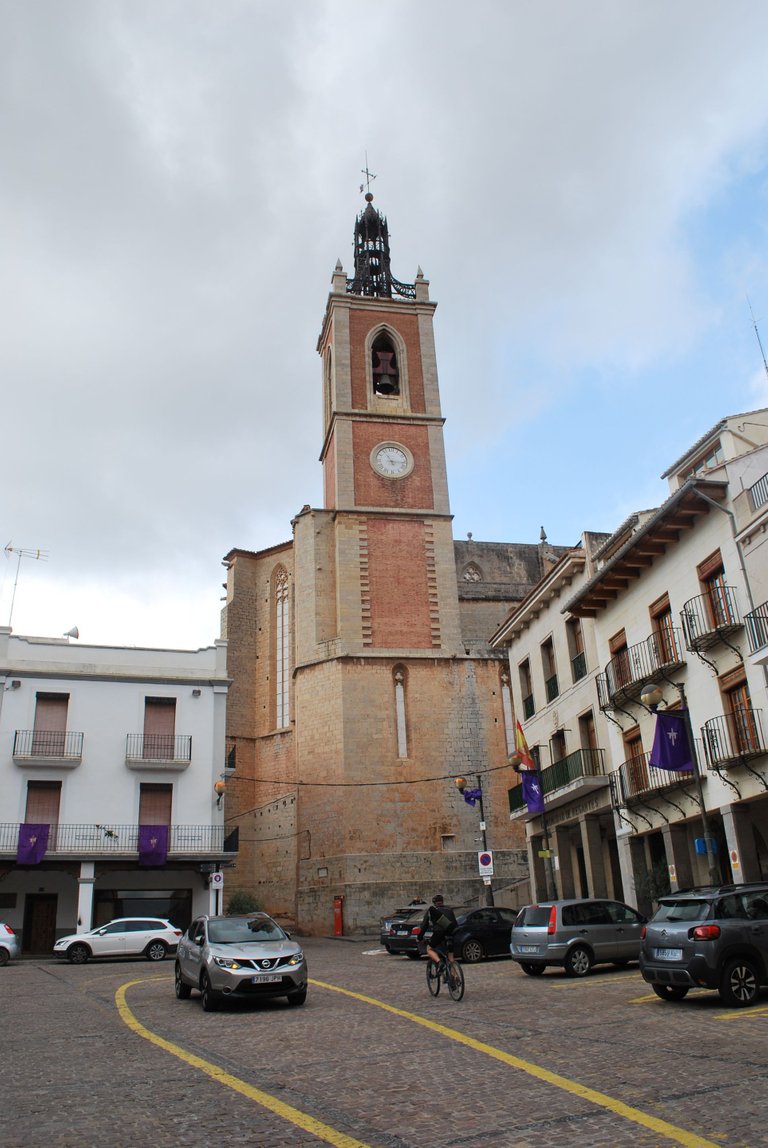 We continued our walk and switched our mood to discovery mode. We allowed ourselves to stroll around, without a specific goal, being lost in the narrow streets, between interesting facades, parts of the old town where Jews lived and left a great impact on the city. Some information says that the Jewish community was expelled from Valencia city and came to live here, in Sagunt. There were signs on the walls (no photo to show, I forgot to take any) with Jewish letters.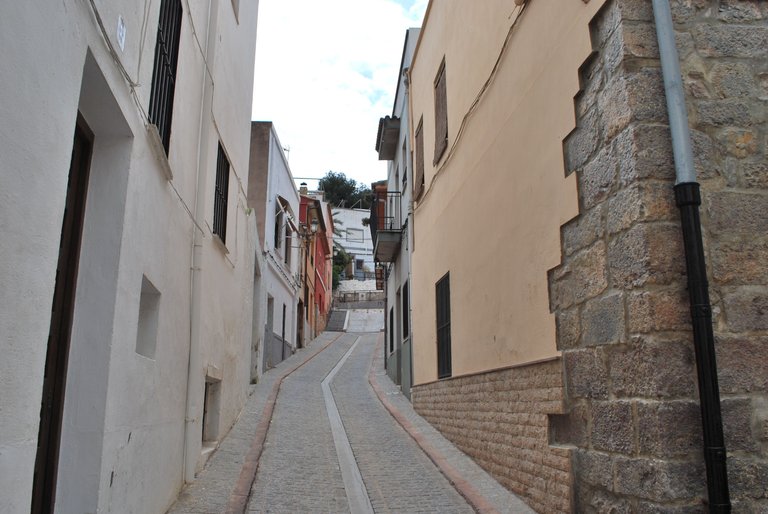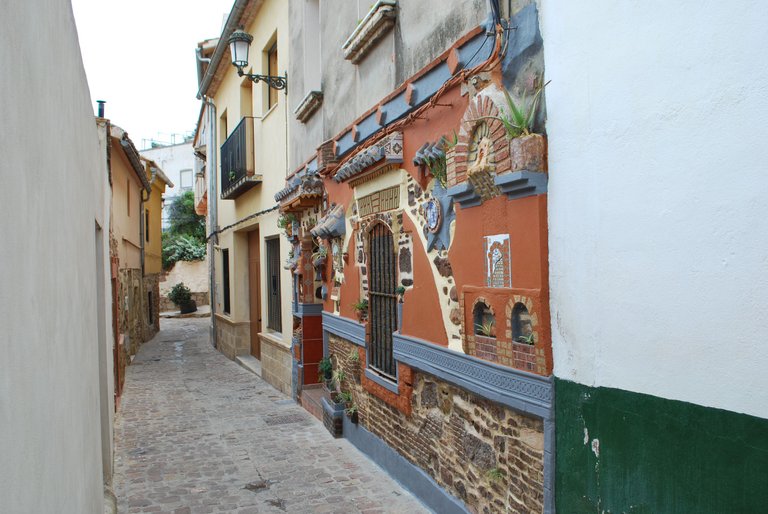 This is a historic museum, that my boys didn't want to see as we had already visited another one (that will come at the end of teh post). Well, I was hoping that we will come back by the same streets so I can convince them to enter here too, but we took another way back to the car.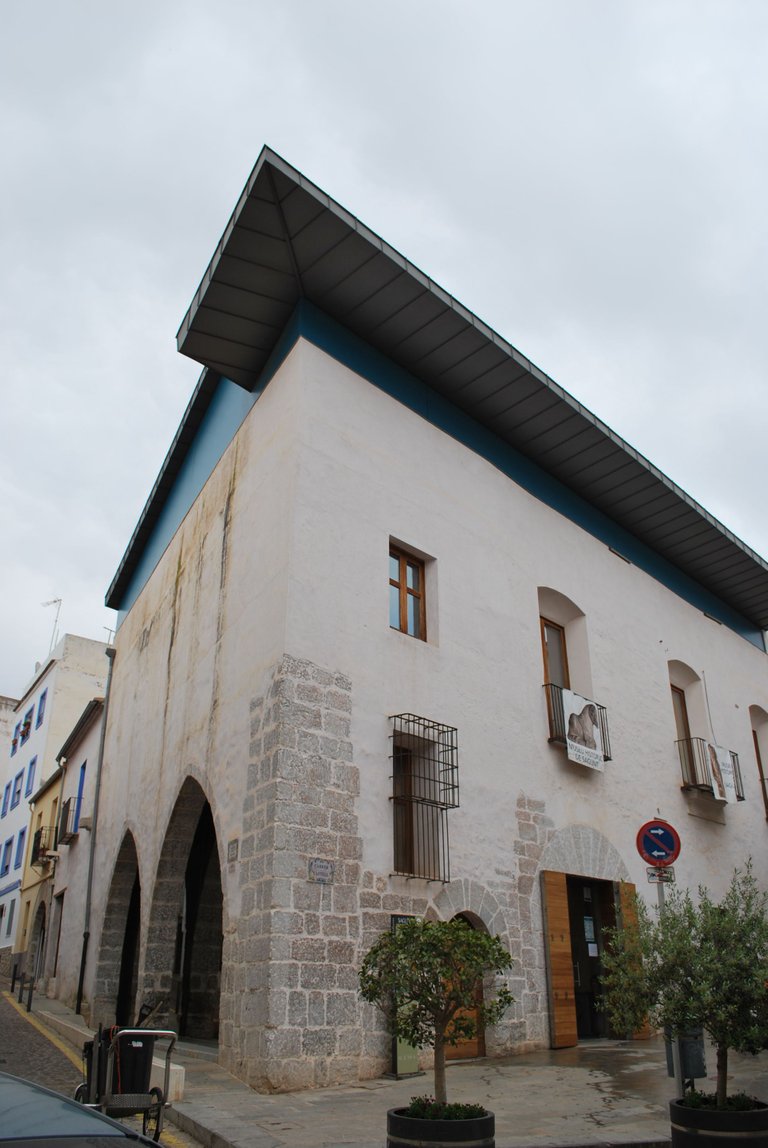 Anyway, we continued towards the Roman Theatre and later way up until the huge fortress that is seen from the highway AP-7 when you travel by the Mediterranean coast. The display of it is beautiful, that is how I also decided to visit Sagunt as I saw many times that fortress from the car when we travelled towards Barcelona from Valencia. However, I have to inform you that in this post we will not visit it :D. Just the mixture of part and present, coexisting in the city centre is what I am showing you today.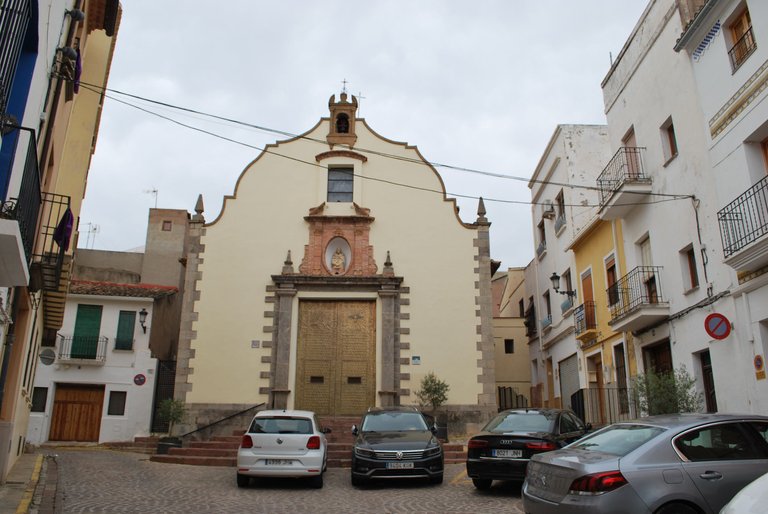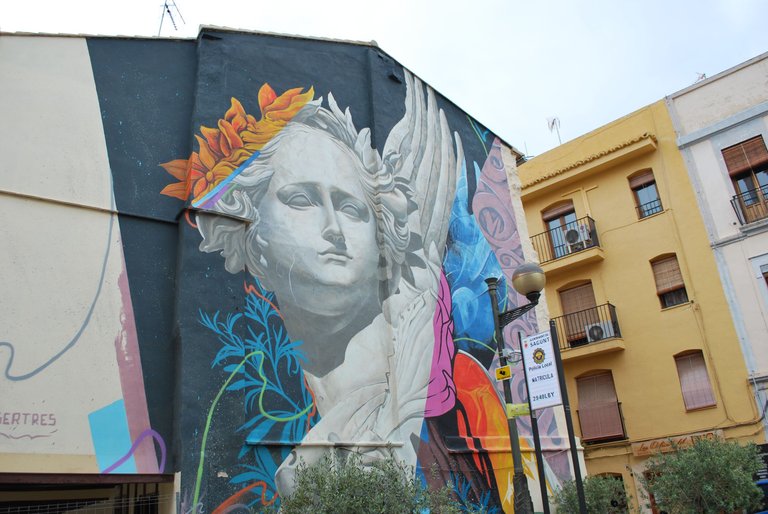 We also found all those narrow streets, although this was called Calle Mayor (Major Street) where you can find shade during some hot summer days. Well, the day we went was not that warm, luckily I took a jacket as it was a bit windy and cloudy and the temperatures were still not as they are now. The lack of more boards with information was noticed in this street too and in this small church. The only thing that was stated in its facade was the Hermitage of Sant Roc.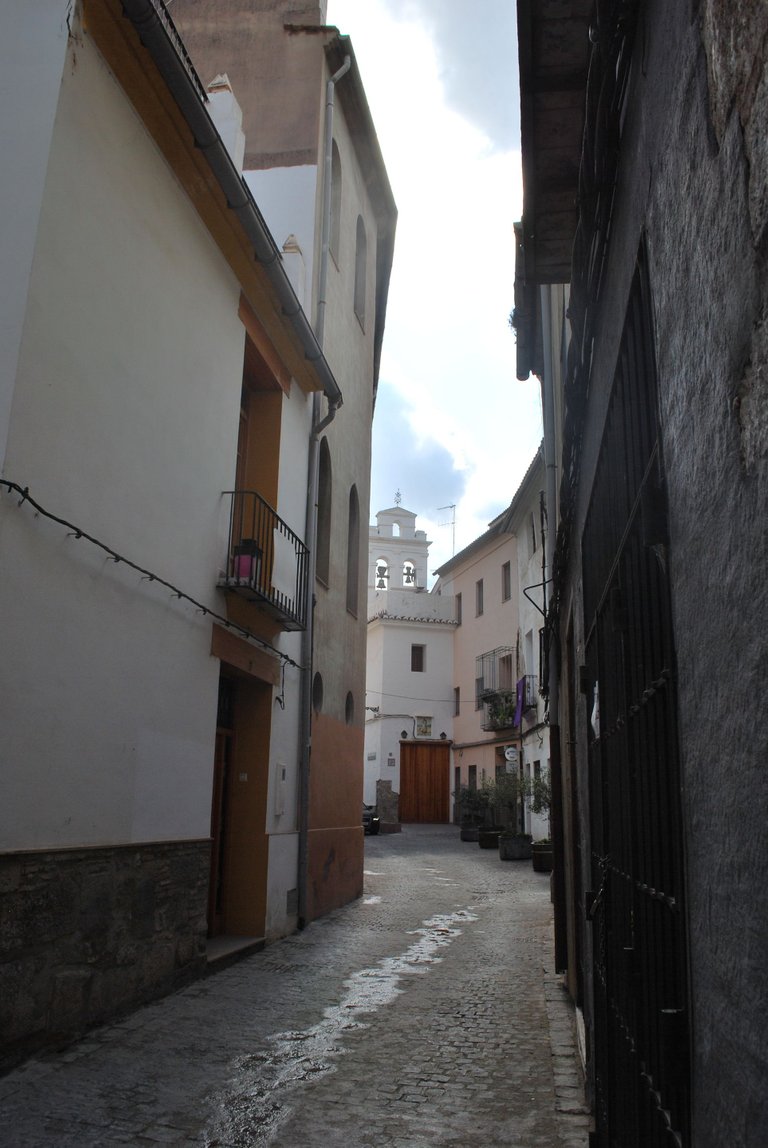 So, I searched for more info on here where I found out that it was founded in the middle of the seventeenth century by the residents of the street in thanksgiving to the saint for being freed from the plague that devastated the Kingdom of Valencia. This chapel has a rectangular floor plan and has two access doors, with small windows above. One of them opens directly onto Calle Mayor, while the other, raised on stairs, forms a corner with the neighbouring house.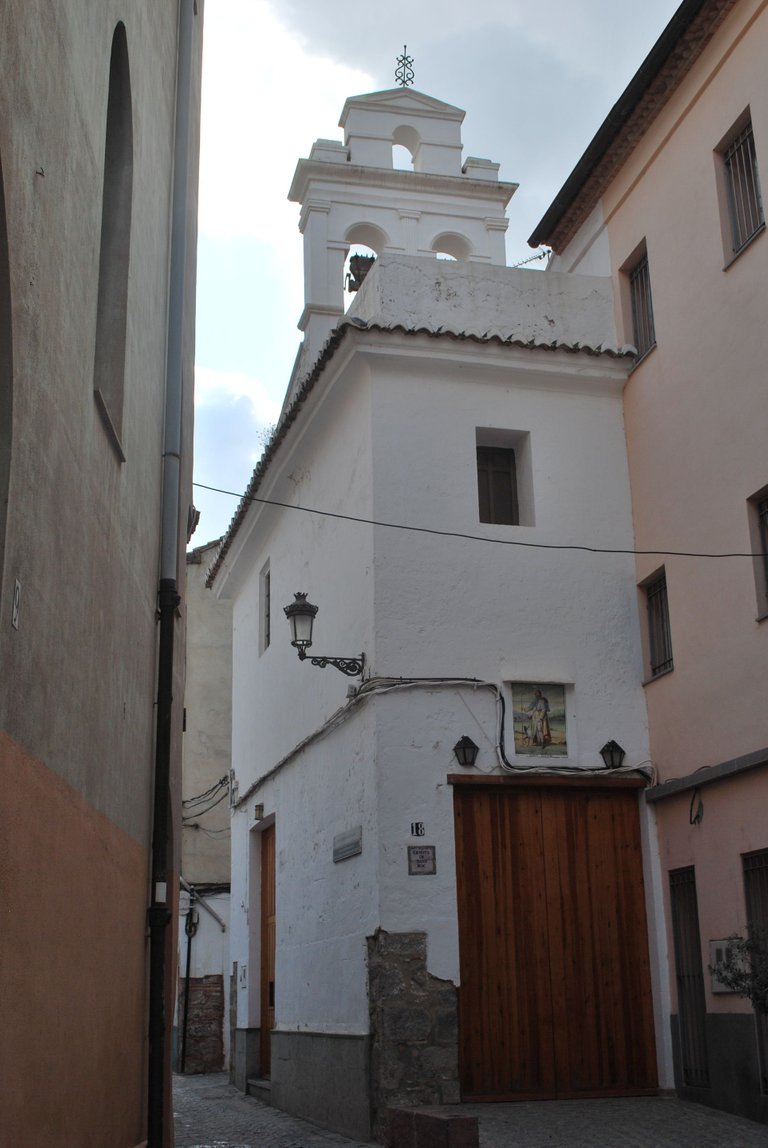 Ok, lack of information boards in Sagunt as I mentioned earlier, but to be honest, we could learn enough from the museums that were open to the public. And even better, the entrance to all of them was free. Now we talk history!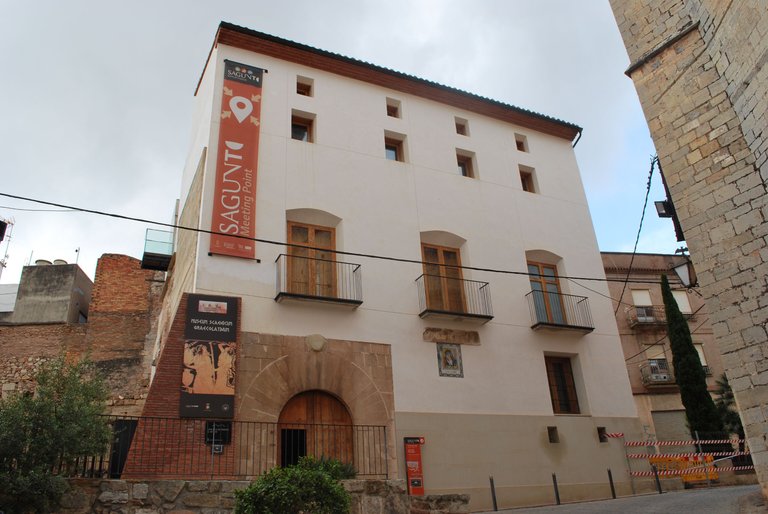 The building shown in the photo above is a museum, Casa dels Berenguer. This is a museum made from two houses and connected with an internal patio. It contains displays from the classical era, objects dating back to the Roman Empire and a multimedia room. We also saw a model of what the city looked like, with the protective walls around the settlement, and the fortress on the hill.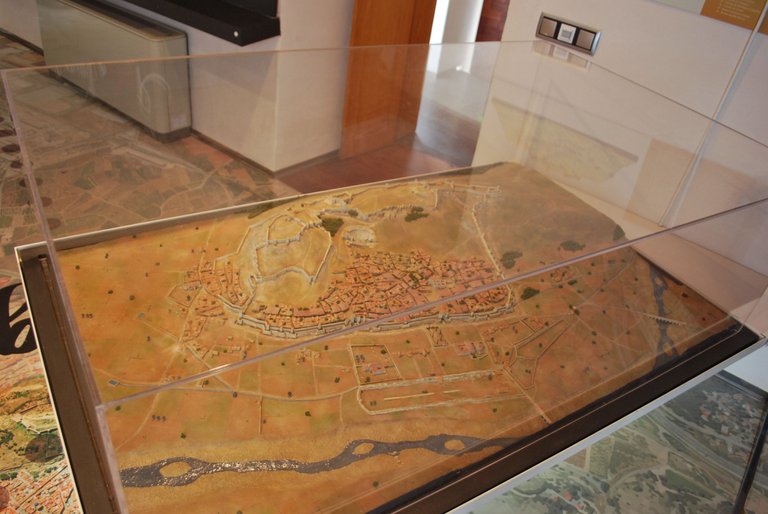 Here I learned about Via Augusta. So, if you wonder what was it...
Several years BC, the emperor August went to Hispania (which was actually the Iberian Peninsula, including Spain, Portugal, Andorra and the southern part of France) and realized that the existing roads should be reconstructed. He ordered the construction of this new road, Via Augusta, that would lead to Italy. It became the longest and the busiest road at that time, and an interesting fact - it was not just a single road. It was a whole system of smaller roads too. It was long approximately 1,500 km. The starting point was in Cádiz (south of Spain). The road passed through Sagunt too, and it is conserved and displayed in one of the museums in the city. Cool feeling, isn't it? Two millenniums ago an emperor maybe walked here.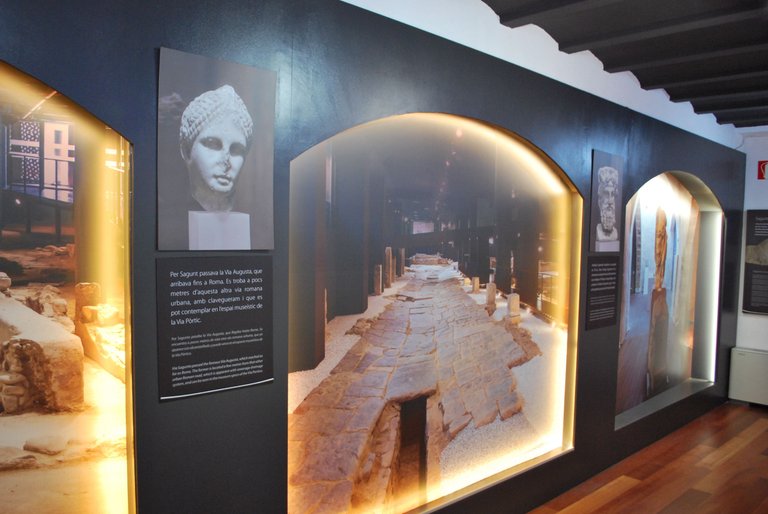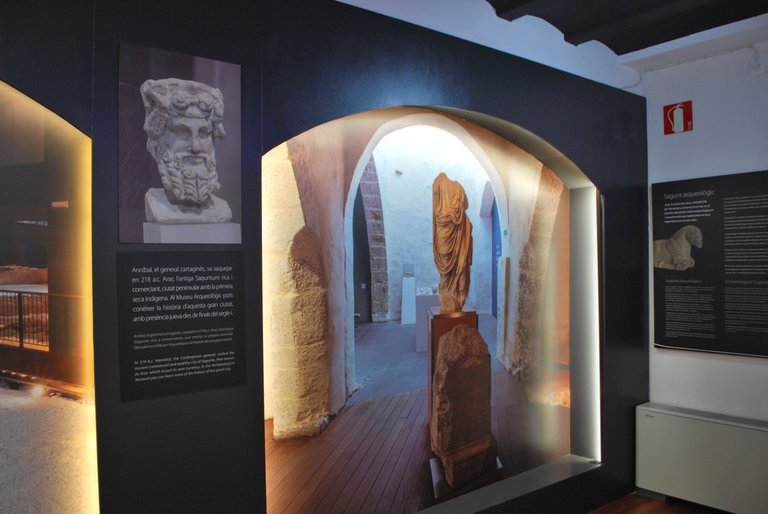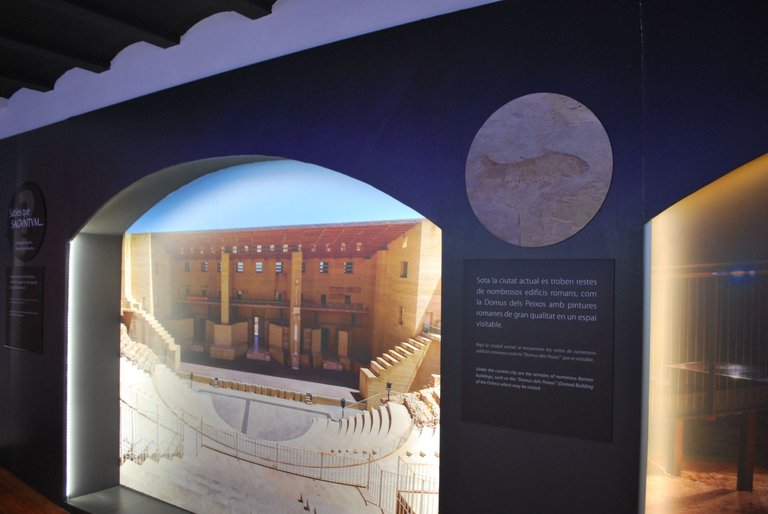 Finally, nature was also mentioned and the diversity of flora and fauna living in the area. So many types of birds form part of the rich life of the lagoons. We didn't have time that day to hike in nature, but it doesn't mean it would not be also an interesting activity to do!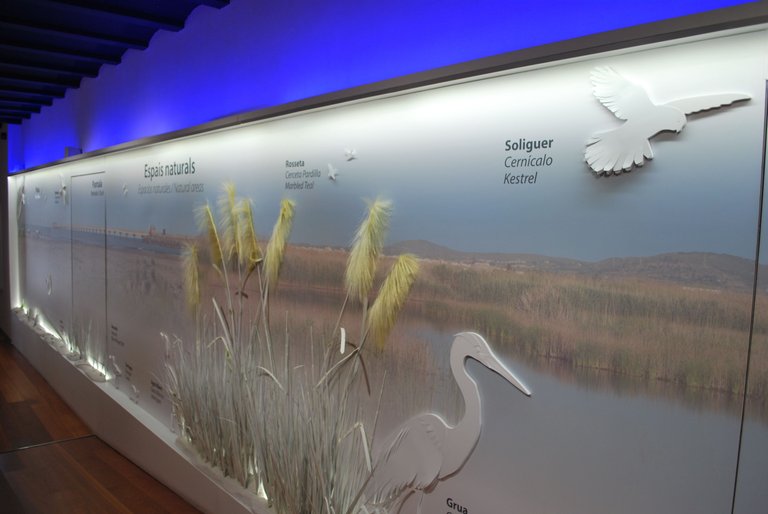 ---
---