[Eng/Spa] A family outing with my 2 loves. Getting out of the Routine.👫🤗🥰😍❤️ /// Una salida familiar con mis 2 amores. Saliendo de la Rutina.👩‍👦👫🤗🥰😍❤️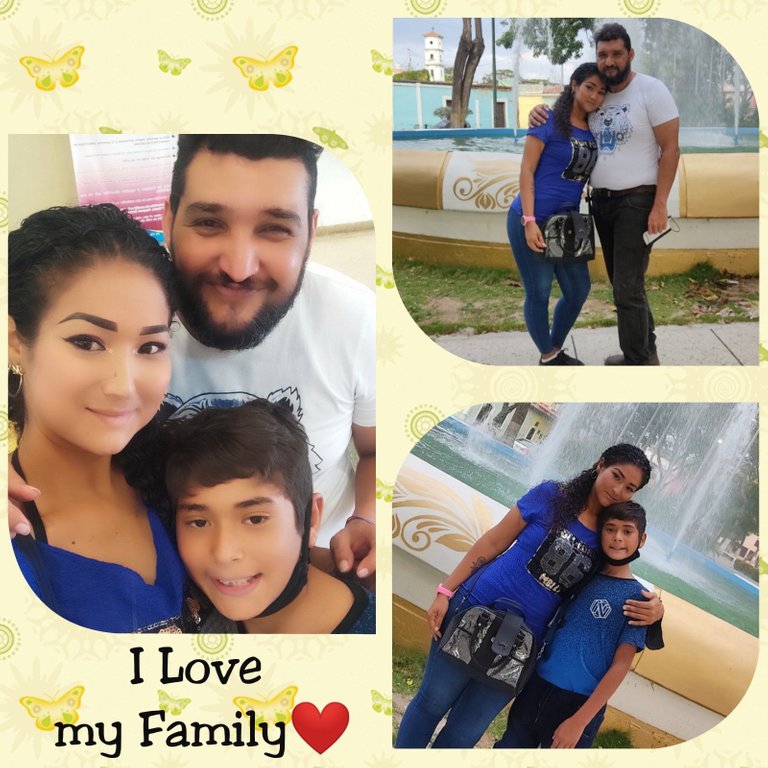 👩‍👦❤️👫❤️😍❤️🥰❤️😍❤️🤗❤️👫👩‍👦
Hello my dear friends of Hive Blog, cordial greetings to all who read me, I hope this day is of benefit, positive things and lots of motivation, which is so much needed in our day to day. I wish you much success and blessings in everything you undertake from today.
Hola mis queridos amigos de Hive Blog, saludos cordiales a todos los que me leen, espero que este día sea de provecho, cosas positivas y mucha motivación, que tanto nos hace falta en nuestro día a día. Les deseo mucho éxito y bendiciones en todo lo que emprendan a partir de hoy.
I want to share this post, and express how a simple outing with my loved ones, can become a thread of beautiful memories, and a way to get rid of the relentless routine. No one is exempt from daily routines, we all create patterns that we repeat day by day in our activities, whether work, professional, or at home, sometimes the routine absorbs us so much, that we reach a level where we perform our chores and fulfill our responsibilities automatically, as if we were robots, we just let the day pass over us and when we realize we are already in bed again to sleep, and wake up the next day to fulfill the same script again and again and again. One day we will wake up from that lethargy and we will realize how our life has gone in a constant routine from work to home and from home to work, without enjoyment, without breaks, without vacations, without moments of tranquility, without giving our mind and our body a chance to recover energy to return to work renewed and motivated. Time passes and does not forgive, that is why we must stop to think about what is really important in our lives, we know that we must work to earn money to support our family, but spending quality time with our loved ones and share important moments with them, is even more important.
Quiero compartir este post, y expresarles como una simple salida con mis seres amados, puede convertirse en un hilo de hermosos recuerdos, y una manera de deshacernos de la implacable rutina. Nadie esta excento de las rutinas diarias, todos creamos patrones que repetimos día a día en nuestras actividades, ya sean laborales, profesionales, o en el hogar, a veces las rutina nos absorbe tanto, que llegamos a un nivel donde realizamos nuestros quehaceres y cumplimos con nuestras responsabilidades de manera automática, como si fueramos Robots, simplemente dejamos que el día pase sobre nosotros y cuando nos damos cuenta ya estamos en la cama nuevamente para dormir, y despertar el día siguiente a cumplir con el mismo guión una y otra y otra vez. Un día despertaremos de ese letardo y nos daremos cuenta como se nos fue la vida en una constante rutina del trabajo a la casa y de la casa al trabajo, sin disfrute, sin descansos, sin vacaciones, sin momentos de tranquilidad, sin darle chance a nuestra mente y nuestro cuerpo de recuperar energías para volver al trabajo renovados y motivados. El tiempo pasa y no perdona, es por eso que debemos detenernos a pensar en lo que es realmente importante en nuestras vidas, sabemos que debemos trabajar para ganar dinero y así poder mantener y sustentar a nuestra familia, pero pasar tiempo de calidad con nuestros seres queridos y compartir momentos importantes con ellos, es aún mas importante.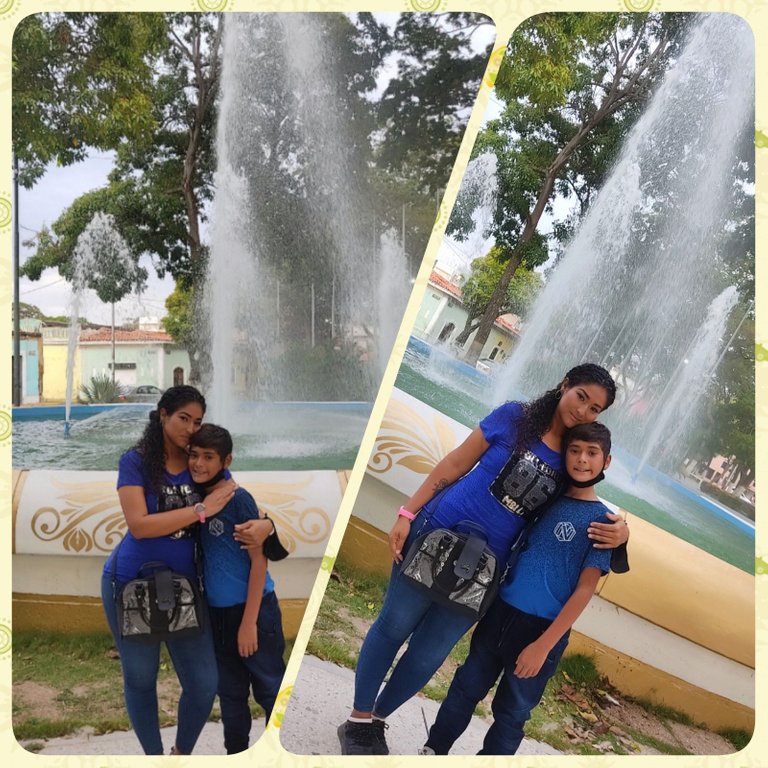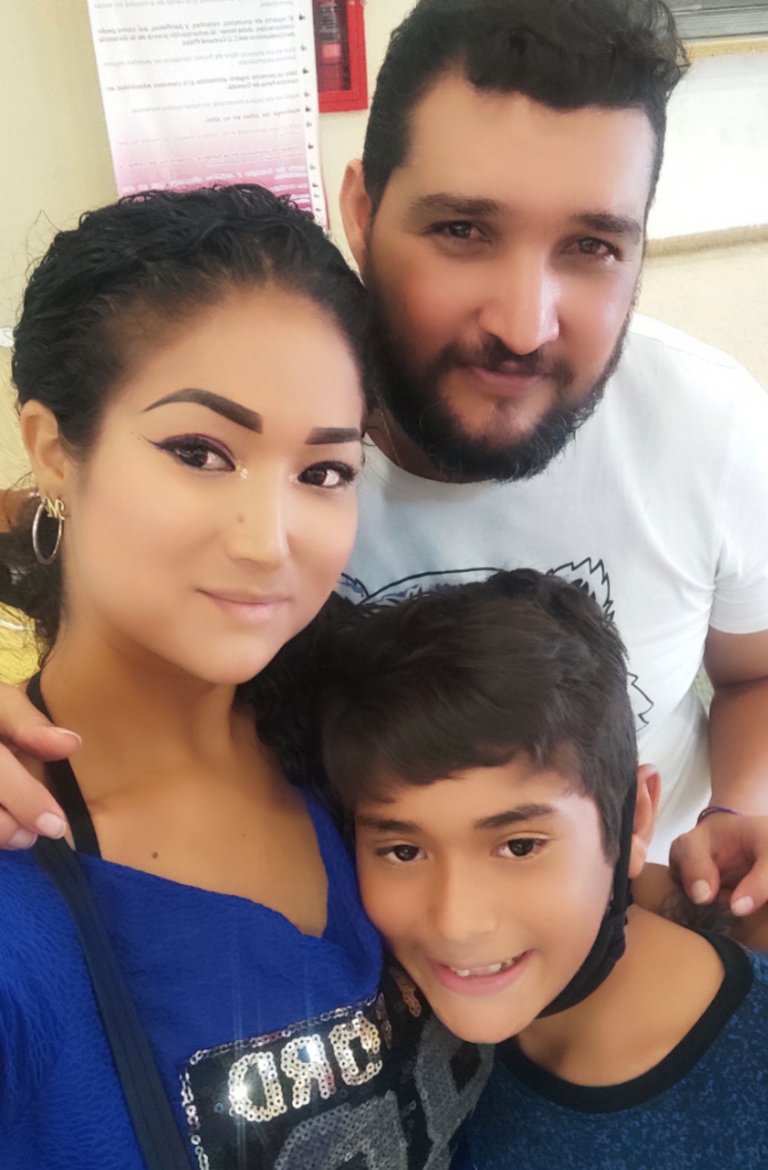 This outing came about without previous plans, something very simple like saying: "let's go for a walk", or "let's go for a walk and eat an ice cream", it was that simple, and to be honest these are the outings that I value the most, because they show me how we can turn a simple moment into memories that will last a lifetime. An afternoon of walks, photos, eating treats and tasting an ice cream, an afternoon of laughter and joy is all you need to forget the routine and remember the importance of enjoying pleasant moments with your family, for that reason I wanted to share this simple and beautiful moment with mine. I ask you to get out of the routine and once in a while dedicate an afternoon or just 2 hours to create memories with your children, siblings, your parents, your partner, your friends, put aside work and routine, and start being happy💖.
Ésta salida surgió sin previos planes, algo muy simple como decir: "salgamos a caminar", o "vamos a pasear y comer un helado" pues así de simple fué, y siendo honesta estas son las salidas que más valoro, porque me demuestra como podemos convertir un simple momento en recuerdos que perdurarán toda la vida. Una tarde es paseos, de fotos, de comer golosinas y saborear un helado, una tarde de risas y alegrías es todo lo que necesitas para olvidarte de la rutina y recordar la importancia de disfrutar momentos agradables con tu familia, por esa razón quise compartir este simple y lindo momento con la mía. Les pido que se salgan de la rutina y de vez en cuando dediquen una tarde o tan solo 2 horas a crear recuerdos con sus hijos, hermanos, sus padres, su pareja, sus amigos, hagan a un lado el trabajo y la rutina, y empiecen a ser felices💖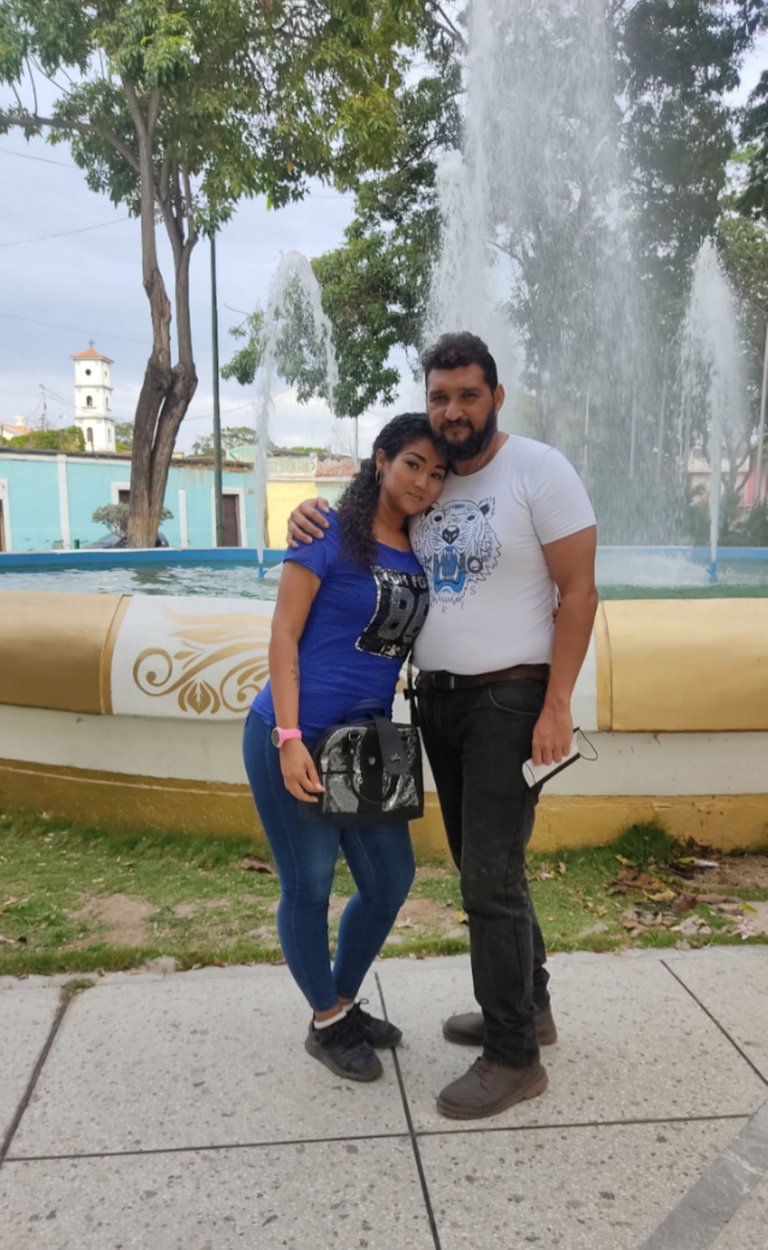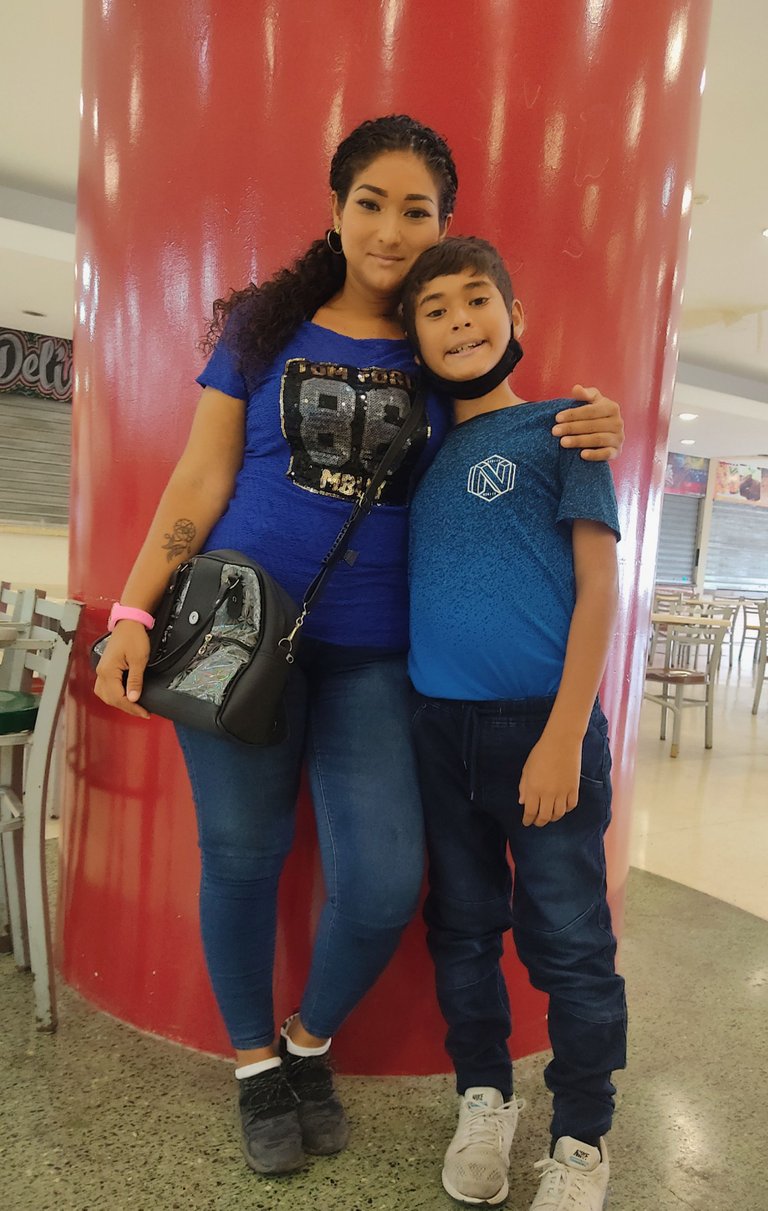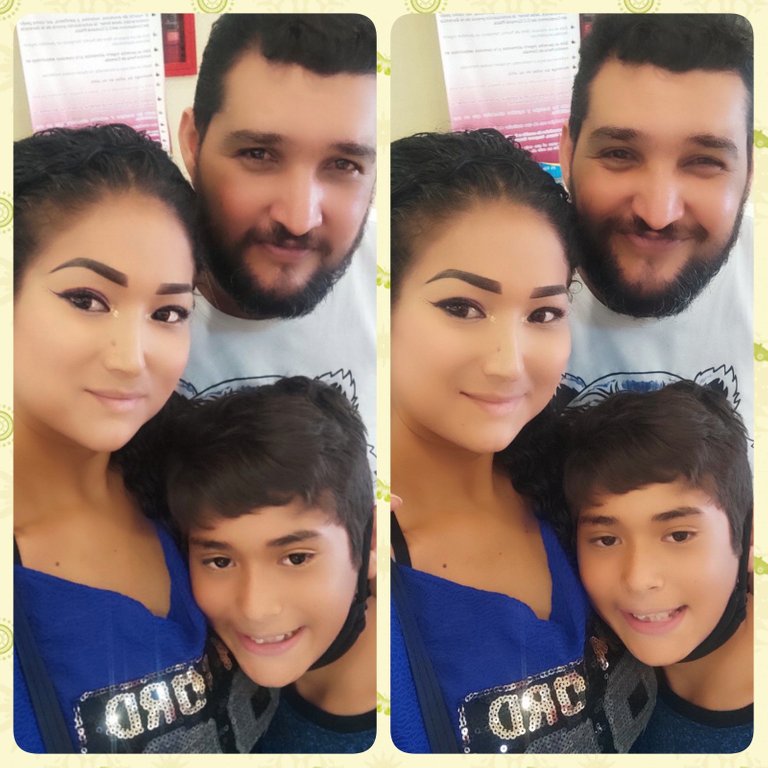 Well my dear friends, this was my post today, I hope that all of us as members of a family circle can appreciate and value our loved ones now that they are with us, and not later when we can no longer share with them. Thank you for visiting my Blog and for the support you give me through your votes and comments, I say goodbye and I hope to be back with you in a next opportunity, you are loved 🤗❤️
Bueno mis apreciados amigos, este fué mi post del día de hoy, espero que todos como integrantes de un circulo familiar podamos apreciar y valorar a nuestros seres amados ahora que están con nosotros, y no después cuando ya no podamos compartir con ellos. Gracias por visitar mi Blog y por el apoyo que me dan mediante sus votos y comentarios, me despido y espero estar de vuelta con ustedes en una próxima oportunidad, se les quiere bonito 🤗❤️

This content is Original and Exclusive use for Hive Blog. All photos were taken with my Xiaomi Redmi 9C phone.
Este contenido es Original y de uso Exclusivo para Hive Blog. Todas las fotos fueron tomadas con mi teléfono Xiaomi Redmi 9C.
Avatar: Bitmoji App
Translator DeepL. / Traductor DeepL.

---
---