Reflection Hunters Contest. Ronda 40||La Reina[ENG/ESP]
Happy living to all.
I wanted very much to be able to share these photos, and what better opportunity to do so than in the Reflection Hunters Contest hosted by @annephilbrick of the Shadowhunters community. Contest
I took these pictures one of these days when I went for a walk looking for some peace and rest from the daily hustle and bustle.
The photos were taken from the backyard of a house, which overlooks the La Reina Coastal Wetland, a saltwater lagoon that feeds from the sea and the main vegetation is mangrove.
My entry to the contest
---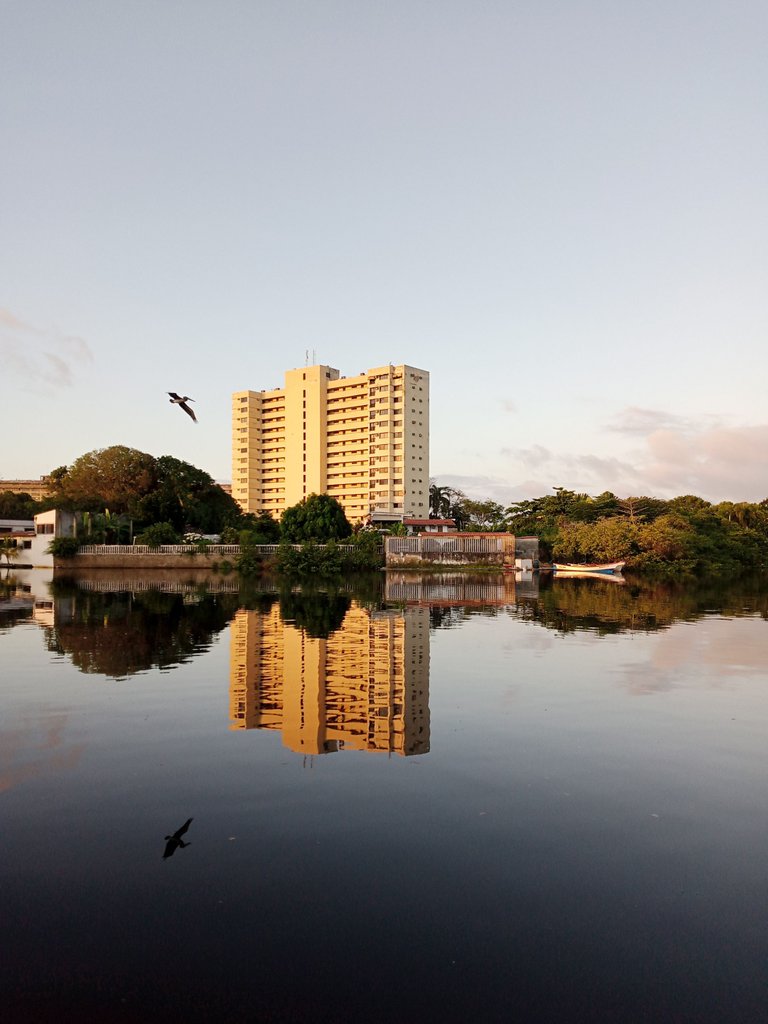 ---
The dark water of this lagoon allows the reflection to be almost mirror-like. The bird that was flying overhead at the time of the shot is a gannet, a bird native to this area, they nest and breed in these mangrove forests.
I had a great time visiting this place and was able to take the photos that I share with you today.
Other photos of the place
---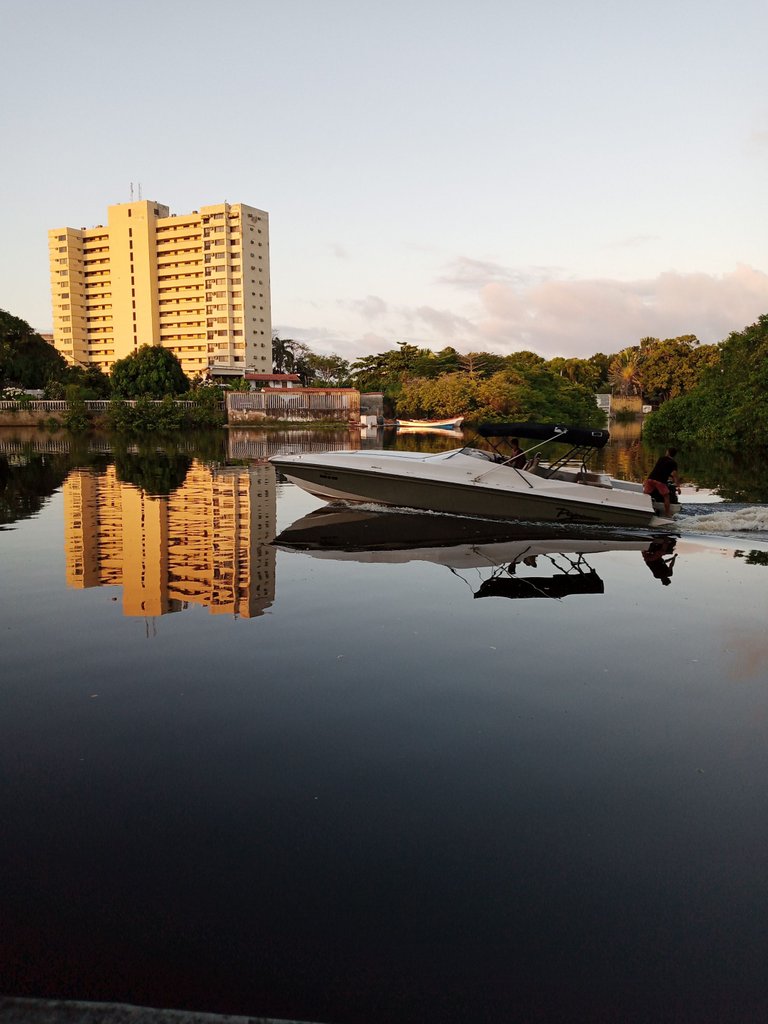 ---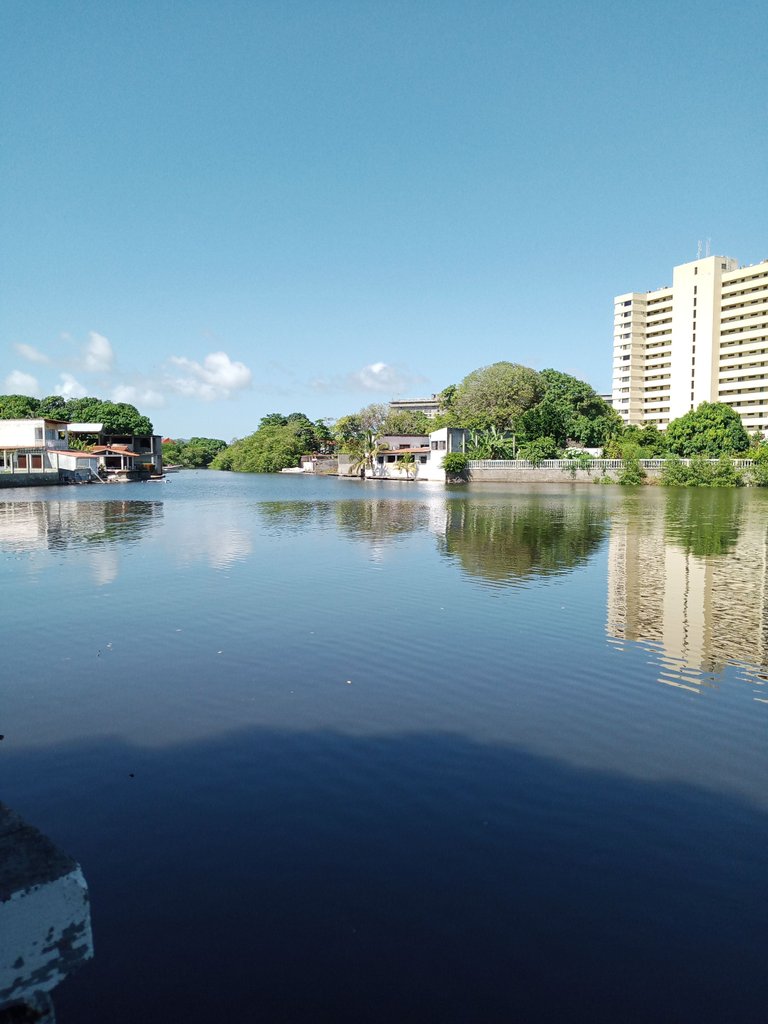 ---
All photos are my property and were taken with my phone.
Translated with www.DeepL.com/Translator (free version)
---

---
Feliz vida para todos.
Deseaba mucho poder compartir estas fotografías, y que mejor oportunidad para hacerlo que en el Concurso de Cazadores de Reflexiones organizado por @annephilbrick de la comunidad Cazadores de Sombras. Concurso
Estas fotografías las tome uno de estos días que hice un paseo buscando un poco de paz y descanzo del ajetreo diario.
Las fotos la tomé desde el patio trasero de una casa, cuya vista da hacia el Humedal Costero La Reina, es una laguna de agua salada que se alimenta del mar y la vegetación principal es el manglar.
Mi entrada al concurso
---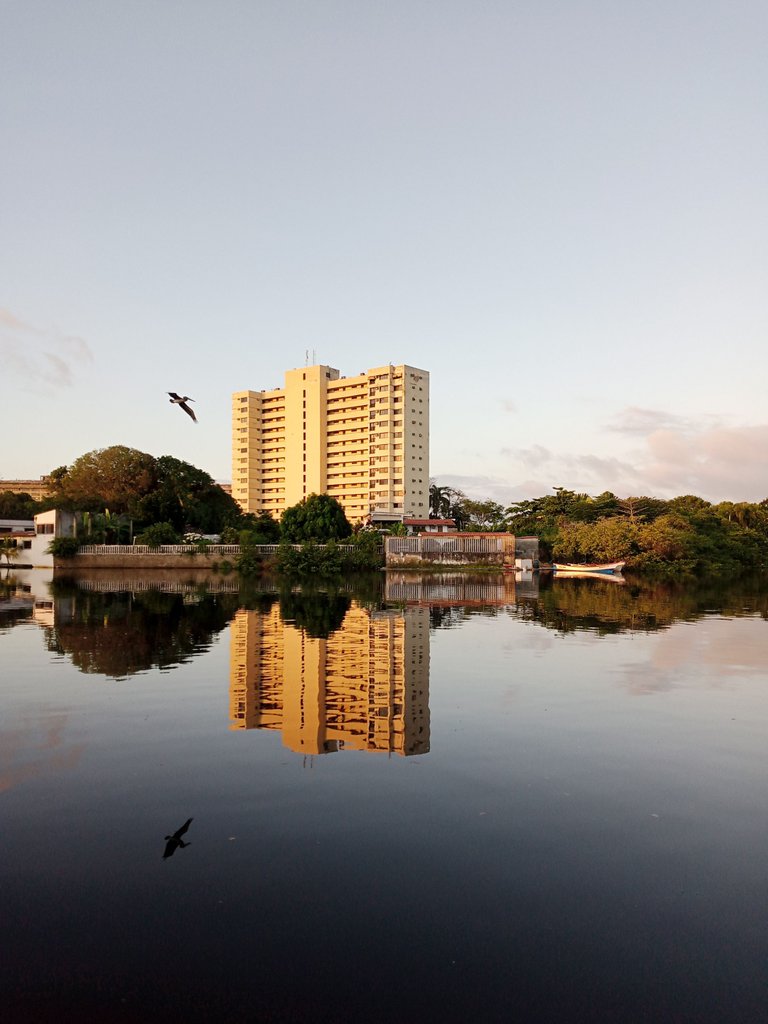 ---
El agua oscura de esta laguna permite que el reflejo sea casi con efecto espejo. El ave que sobrevolaba al momento de la toma es un alcatraz ave autóctona de esta zona, ellos anidan y se reproducen en estos bosques de manglares.
La pasé muy bien visitando este lugar y pude tomar las fotos que hoy comparto con ustedes.
Otras fotos del lugar
---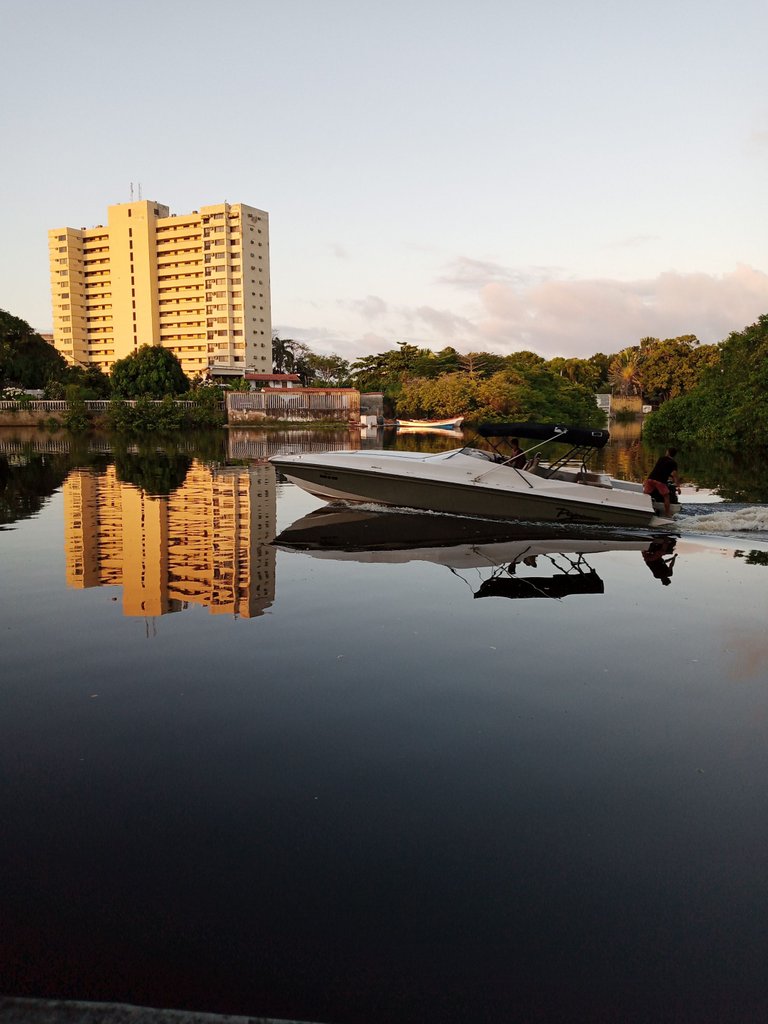 ---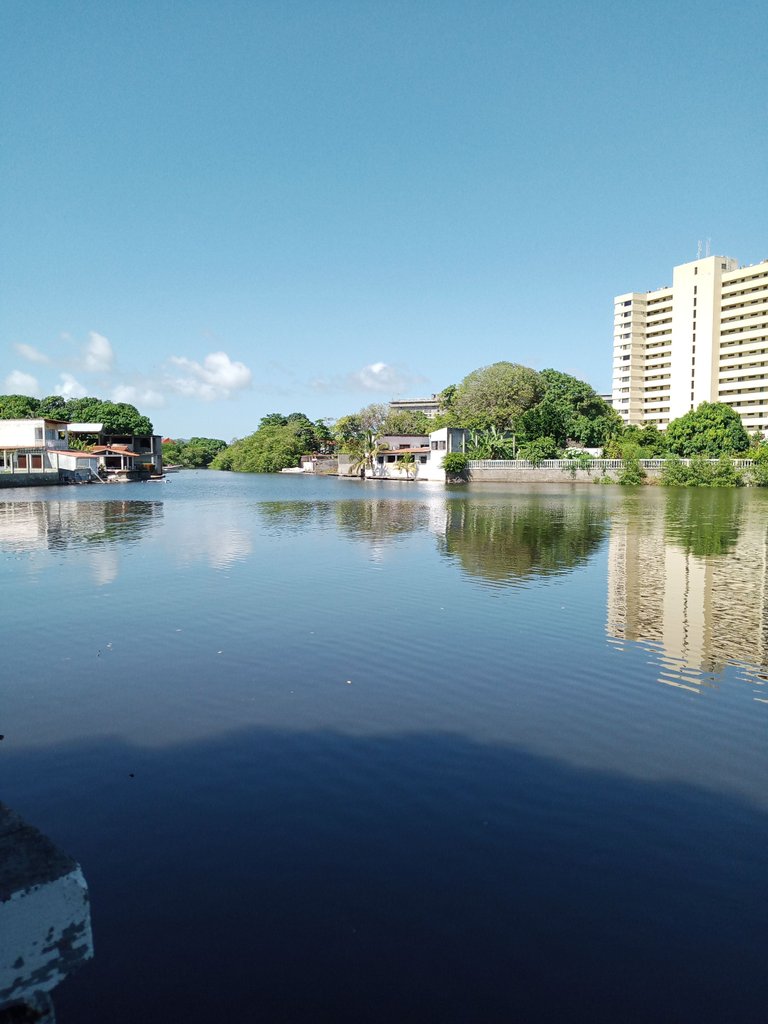 ---
Todas las fotos son mi propiedad y las tome con mi teléfono.
---

---
---