Superando los miedos [ESP/ENG]
¡Hola! Mis amigos, de Catarsis, cómo me le va, espero que maravilloso. Considero qué en esta vida todo es un aprendizaje, sí, de cada uno de nosotros depende como tomamos la vida, siempre he dicho: que la vida es una escuela con sus circunstancia, adversidades o dificultad que en ella atravesamos. Lo creo de manera particular por todo lo que he vivido, que vivir la vida es un paso a la vez.
Hello! My friends, from Catarsis, how am I doing, I hope it's wonderful. I consider that in this life everything is a learning process, yes, it depends on each one of us how we take life, I have always said: that life is a school with its circumstances, adversities or difficulties that we go through. I believe it in a particular way for all that I have lived, that living life is one step at a time.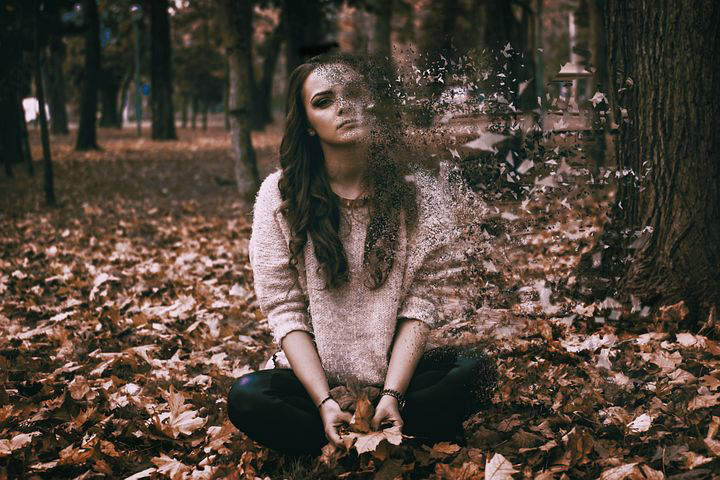 pixabay
Hoy quiero reflexionar un poco, sobre todo en mis propia vivencias. Como he superado los miedos o temores, dudas, impotencia que nos asaltan de un momento a otro sin pedir permiso, muchas veces no es fácil, lidiar con situaciones así, que cuestan superar, al menos que tengas fuerza de voluntad o dominio propio.
En cada uno de nosotros, en lo mas profundo de nuestro ser, hay una fuerza de sobre vivencia que no nos deja rendirnos fácilmente ante la adversidades que enfrentamos. También es cierto, que cada ser humano enfrenta sus crisis emocionales de manera distinta.
Todos de una u otra forma en esta vida atravesamos por ciertos miedos, unos de manera más fuerte que otros, pero si creo que nada tiene que ver con tu posición emocional, económica, o religiosa, hay momentos o episodios de nuestras vidas que estamos sujetos a tener miedos y muchas veces más bien nos da impotencia pasar por esta situación, y si te dejas el miedo te llega arrinconar.
Today I want to reflect a little, especially in my own experiences. How I have overcome the fears, doubts, impotence that assail us from one moment to another without asking permission, many times it is not easy to deal with situations that are difficult to overcome, unless you have willpower or self-control.
In each one of us, in the deepest part of our being, there is a force of survival that does not let us surrender easily to the adversities we face. It is also true that every human being faces emotional crises in a different way.
All of us in one way or another in this life go through certain fears, some in a stronger way than others, but I believe that it has nothing to do with your emotional, economic or religious position, there are moments or episodes in our lives that we are subject to have fears and many times it gives us impotence to go through this situation, and if you let the fear corner you.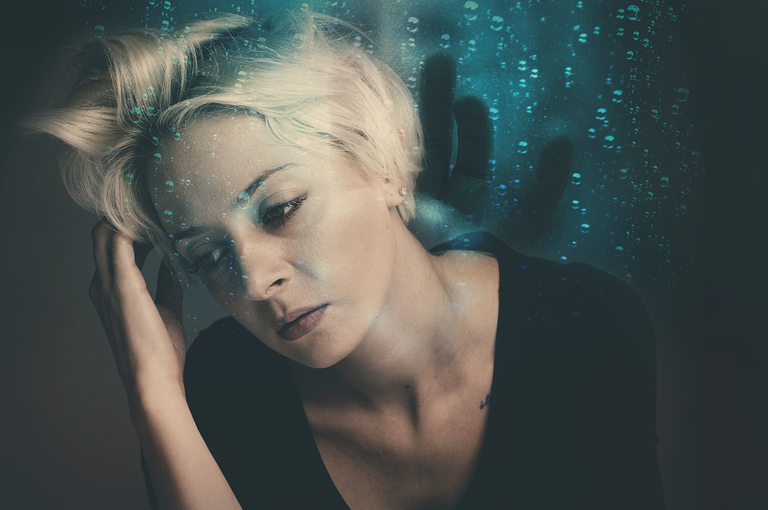 pixabay
En la medida que vamos creciendo vamos desarrollando fortalezas, debilidades y entre ellos temores, eso depende del entorno en que nos desenvolvemos. Hay un temor natural a los peligros que es propio del ser humano.
También debo decir que hay ciertos temores infundidos por los padres o un familiar cercano a los niños, cuando les decimos por ejemplo: cuidado te caes, cuidado con las personas extrañas, a la oscuridad, o a los encierros en closet o vivir con padres alcohólicos, maltratadores o abusivos, entre otras razones que se vive con miedo.
Pero hay ese miedo que se mete sin pedir permiso o sin previo aviso, en especial cuando tienes demasiada preocupaciones, que hasta te comes las uñas literalmente hablando, ese miedo que poco a poco ya no solo es preocupación sino que se convierte en angustia, en una constante incertidumbre, que llegas inclusive a desverlarte una y otra vez, hasta que se te convierte en insomio y te da pánico.
As we grow, we develop strengths, weaknesses and fears, depending on the environment in which we develop. There is a natural fear of danger that is inherent to human beings.
I must also say that there are certain fears instilled by parents or a close relative to children, when we tell them for example: be careful if you fall, be careful with strangers, to the dark, or to the closets or living with alcoholic, abusive or abusive parents, among other reasons that we live in fear.
But there is that fear that creeps in without asking permission or without prior notice, especially when you have too many worries, that you even eat your nails literally speaking, that fear that little by little is not only worry but becomes anguish, in a constant uncertainty, that you even get to undress over and over again, until it becomes insomnia and gives you panic.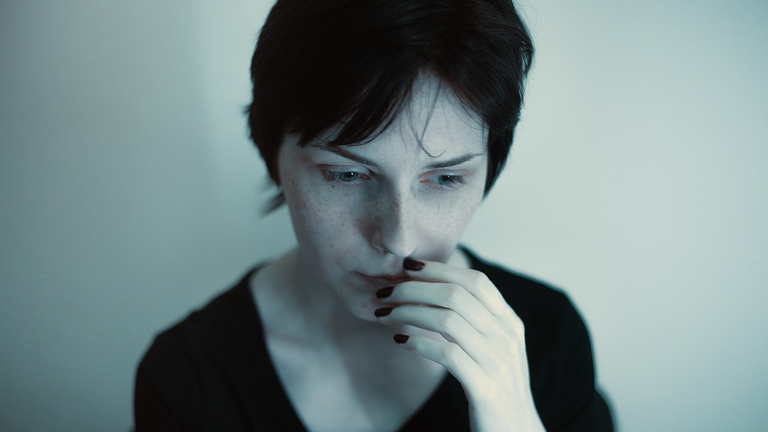 pixabay
Que si no te das cuenta, o lo controlas, se puede convertir en tormentos recurrentes, hasta oír voces, sobre todo por las noches sin poder conciliar el sueño, quieres dormir y no puedes, tu mente está despierta, activa en sus pensamientos, ¿Qué hago?¿Cómo resuelvo esto? ¿A quién le pido ayuda? Es un constante pensar, llorar, dar vueltas y al parecer nada resuelve, mas bien te estresa más.
Lo más importante es reconocer de forma inmediata tu problema, buscar una solución, no quedarte luchando con eso, tu solo, como solía hacerlo yo, hay que buscar alguien de confianza para conversarlo, alguien que no solo sepa escuchar, sino que no divulge tu problema, o buscar ayuda profesional. Pero el miedo cuando ataca no ve quién eres tú, el miedo dice aqui estoy me llamaron sí, aunque nos cueste aceptarlo, nosotros le abrimos la puerta con nuestras preocupaciones o angustias, y esto trae un sinnúmero de situaciones adversas a nuestras vidas
¿Cómo qué? Nuestro sistema nervioso se altera, nuestro sistema inmunologico se debilita, la presión sanguínea aumenta, y pare de contar, a unos se les antoja el baño a cada rato, a otros nos da gana de comer lo que sea por ansiedad, a otros se le va el apetito, o le da un tip nervioso; tu cuerpo y mente no descansa por que esta sometido a un fuerte estrés.
If you do not realize it, or if you do not control it, it can turn into recurring torments, even hearing voices, especially at night without being able to sleep, you want to sleep and you cannot, your mind is awake, active in your thoughts, what do I do, how do I solve this, who do I ask for help? It is a constant thinking, crying, spinning and apparently nothing solves, but rather stresses you more.
The most important thing is to immediately recognize your problem, look for a solution, do not stay struggling with it, alone, as I used to do, you have to find someone you trust to talk to, someone who not only knows how to listen, but who does not disclose your problem, or seek professional help. But fear when it attacks does not see who you are, fear says here I am they called me yes, although it is hard for us to accept it, we open the door with our worries or anxieties, and this brings countless adverse situations to our lives.
Our nervous system is altered, our immune system weakens, our blood pressure increases, and stop counting, some people crave the bathroom all the time, others feel like eating anything out of anxiety, others lose their appetite, or have a nervous tip; your body and mind do not rest because it is subjected to severe stress.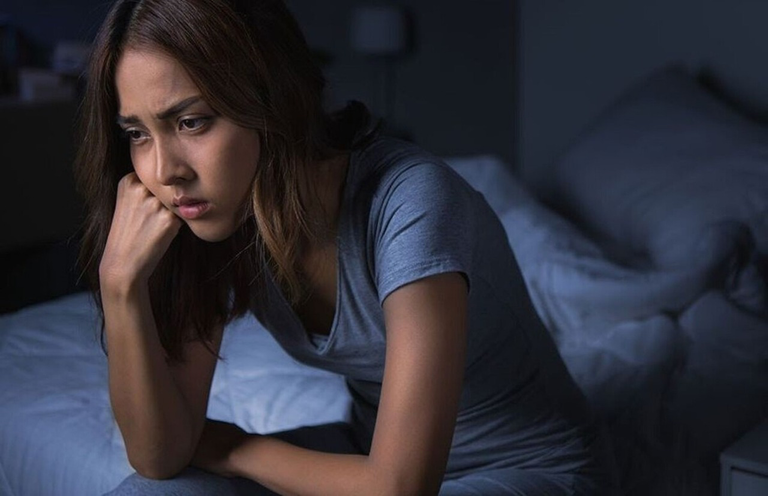 pixabay
El miedo tiene su voz propia, sí, así es, lo creas o no, ¿Porqué lo creo? Porque te habla internamente, en tus pensamientos y hay veces que uno cree que esos pensamientos son nuestros y no es verdad. A veces sucede como si dentro de ti, en tus pensamientos te ponen ideas negativas de ti mismo, te dicen que acciones debes realizar, y otras veces pareciera ser como si esas voces estuviesen sobre tus hombros susurrando a tus oidos que hacer para bien o para mal. Es algo ¡horrible!
Bueno esto último en realidad nunca me ha sucedido, pero si lo sé de amigas cercanas a mi. Y sí creo que sucede, por que te pueden controlar con tormentos si te dejas agobiar. E inmediatamente al darnos cuenta, debemos reaccionar y decir no, no y no, resistir, clamar por la ayuda de Dios por su auxilio y sobre ponerse a toda situación de miedo, para que no te de pánico.
También debes buscar ayuda alternativas de como ocupar tu mente, no darle tanta importancia a las preocupaciones, para no abrir puertas a lo irreal. He aprendido que cada miedo en mi vida tiene una raíz, sí, así como usted lee; la raíz es debido a esas situaciones por la que se ha atravesado en su niñez, en su adolescencia o juventud o ahora como adulto, eso que nos marcó y lo dejamos atrás. Pero que vuelven de vez en cuando.
Fear has its own voice, yes, it does, believe it or not, why do I believe it? Because it speaks to you internally, in your thoughts and there are times when you believe that those thoughts are ours and it is not true. Sometimes it happens as if inside you, in your thoughts they put negative ideas about yourself, they tell you what actions you should do, and other times it seems as if those voices are on your shoulders whispering in your ears what to do for good or for bad. It's kind of awful!
Well this last one has never really happened to me, but I do know about it from friends close to me. And I do believe it happens, because they can control you with torments if you let them overwhelm you. And immediately upon realizing it, we must react and say no, no and no, resist, cry out for God's help for help and overcome any situation of fear, so that you do not panic.
You should also seek alternative help on how to occupy your mind, not to give so much importance to worries, so as not to open doors to the unreal. I have learned that every fear in my life has a root, yes, just as you read; the root is due to those situations that you have gone through in your childhood, in your adolescence or youth or now as an adult, that marked us and we leave it behind. But they come back from time to time.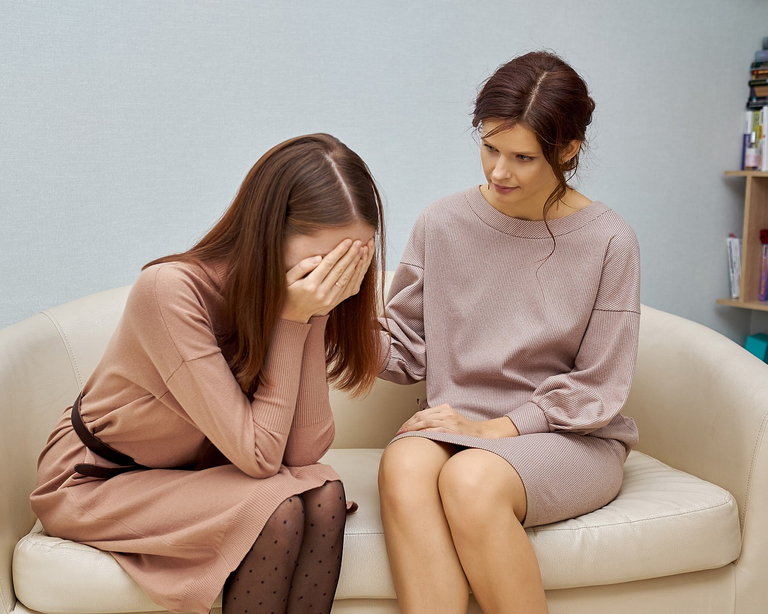 pixabay
Hay situaciones en nuestras vidas, que hemos aprendido a vivir con ellas, o a medicarnos para olvidar o conciliar el sueño, (esto jamas lo he hecho) dormir pocas horas no basta, pero al despertar se hace más fuerte. Y sobre todo cuando tienes que lidiar con los que haceres del hogar o salir a trabajar, pasar con sueño en el trabajo por no haber descansado en la noche realmente te agota y pronto alguien lo va a descubrir.
Cuando hay miedo es difícil sobre llevar esas cargas tu solo, llorar en silencio una y otra vez por las noches, mientras los tuyos duermen; además para que preocuparlos también a ellos, con tus cosas personales, si ya a veces eres mal entendida y criticada, mejor se lucha sola, solamente clamando a Dios por una salida. En estos días atravesé otro momento muy difícil cuando te da impotencia por no poder ayudar económicamente a un familiar muy cercano, me sobre saltó el miedo y mi sistema nervioso se alteró.
E inmediatamente tome la decisión de no dejar que el miedo me produzca intimidación y engaño, porqué también te produce agotamiento mental y físico, te desgasta como persona. El mejor antídoto para el miedo es la confianza en Dios, y en tí mismo, de que si se puede superar estos momentos. Y dejar de preocuparte por lo que no se puede resolver, mejor pre -ocupemonos en ser felices, en dejar el afán y el stress.
There are situations in our lives, that we have learned to live with them, or to medicate ourselves to forget or fall asleep, (this I have never done) sleeping a few hours is not enough, but waking up is stronger. And especially when you have to deal with the chores at home or go out to work, sleepy at work for not having rested at night really exhausts you and soon someone will find out.
When there is fear it is difficult to carry those burdens alone, crying silently over and over again at night, while your loved ones are sleeping; besides why worry them too, with your personal things, if you are already sometimes misunderstood and criticized, it is better to fight alone, just crying to God for a way out. In these days I went through another very difficult moment when you feel helpless for not being able to help economically a very close relative, my fear jumped over me and my nervous system was altered.
And I immediately made the decision not to let fear produce intimidation and deception, because it also produces mental and physical exhaustion, it wears you down as a person. The best antidote to fear is trust in God, and in yourself, that you can overcome these moments. And stop worrying about what can't be solved, let's worry about being happy, stop worrying and stress.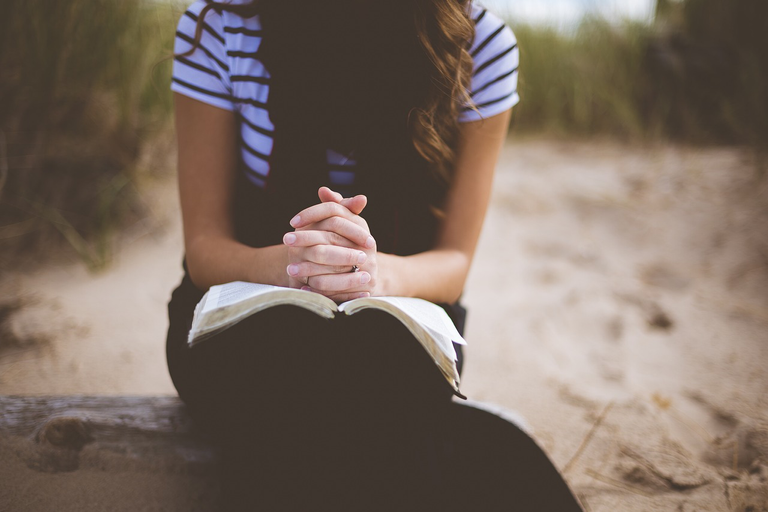 pixabay
Solo en Dios se puede encontrar el valor para enfrentar cada miedo todas las veces que tiene que enfrentarlo. De esta manera he podido superar todo estas situaciones adversas en mi vida. Cada vez que el miedo o el temor asaltaba a mi puerta, he buscado ayuda o refugio en Dios Todopoderoso quien ha sido mi aliciente y mi fuerza para seguir adelante, y no permitir que la duda me diga lo contrario. Hay que tener fuerza de voluntad o dominio propio.
Sabes en la Biblia hay 365 promesas en donde Dios te dice diariamente No Temas, Yo Estoy Contigo solo necesitas creer.
Porque yo Jehová soy tu Dios, quien te sostiene de tu mano derecha, y te dice: No temas, yo te ayudo. ISAIAS 41:13
No temas delante de ellos, porque contigo estoy para librarte, dice Jehová. JEREMÍAS 1:8
Porque no nos ha dado Dios espíritu de cobardía, sino de poder, de amor y de dominio propio 2 TIMOTEO 1:7.
Agradecida por tomarse el tiempo para leerme, comente si alguna vez lo asaltado el miedo y como ha superado esta etapa en su vida. Nos volvemos a ver en otra entrega.
Only in God can you find the courage to face every fear as many times as you have to face it. In this way I have been able to overcome all these adverse situations in my life. Every time fear or dread has assaulted my door, I have sought help or refuge in Almighty God who has been my encouragement and my strength to move forward, and not allow doubt to tell me otherwise. You have to have willpower or self-control.
You know in the Bible there are 365 promises where God tells you daily Do not fear, I am with you you just need to believe.
For I the LORD am your God, who holds you by your right hand, and says to you: Fear not, I am with you**. ISAIAH 41:13
***Fear not before them, for I am with you to deliver you, says the LORD. JEREMIAH 1:8
*For God has not given us a spirit of fear, but of power and love and self-control. 2 TIMOTHY 1:7.
Thank you for taking the time to read me, please comment if you have ever been assaulted by fear and how you have overcome this stage in your life. See you again in another installment.

Las imágenes fueron todas tomadas de la fuente de Pixabay.
The images were all taken from the Pixabay source.
---
---