FUNGIFRIDAY : LITTLE RED MUSHROOM AND RED SHIRT BACKGROUND (46 Photos)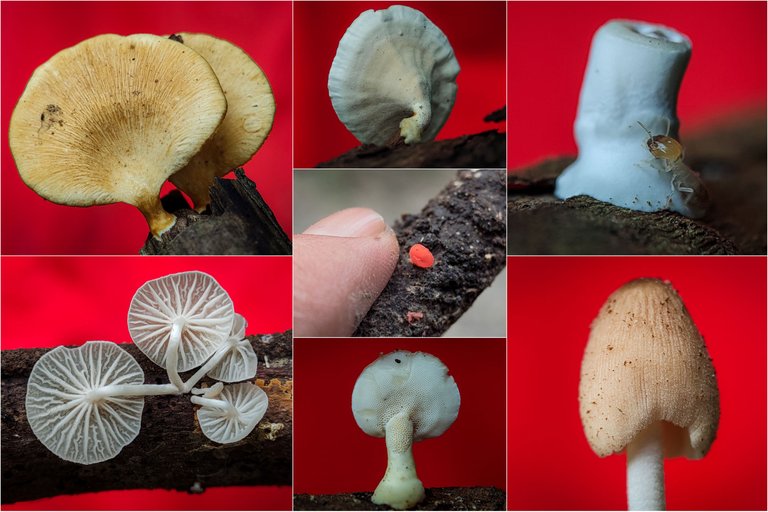 Hello all friends, how are you? I hope everyone is in good health, of course, it doesn't feel like we are now entering week 25 of this fungifriday community, and this week as written in the post summary 24 in Ewkaw's post that this week's mushrooms are Red.
Incidentally, Wednesday is a work day off or commonly known as the red date, and on that day my friends and I were hunting mushrooms in the forest near the Blang Kolam waterfall, but I didn't find red mushrooms there and only found one type of mushroom that makes I'm interested, but I think I'll share those mushrooms for next week's fungifriday.
Friday afternoon, my friends and I also tried to hunt mushrooms in other locations, namely in the forest where I usually hunt, namely on Jalan Elak lhokseumawe, but I also didn't find a red mushroom, only one type of small red mushroom that I found today, and when I tried to match photos on google lens, there I found a similar image for the type of mushroom that I shared this time, the name of this mushroom is Sarcoscypha Occidentalis.
This mushroom is very small, you can see the size of this mushroom when I try to take it when it is at my fingertips, here I also took this photo using a smartphone camera and the help of a macro lens, because of its small size it required me to take it with a zoom setting of 2.5 X, here is a photo of the mushroom ;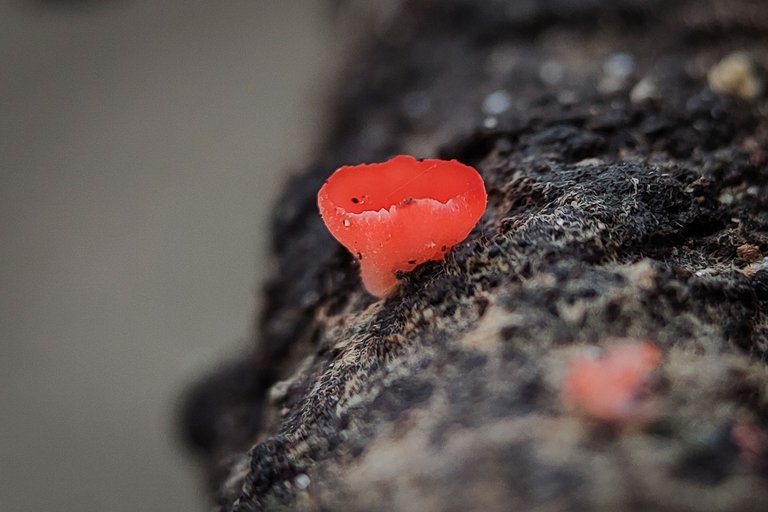 ---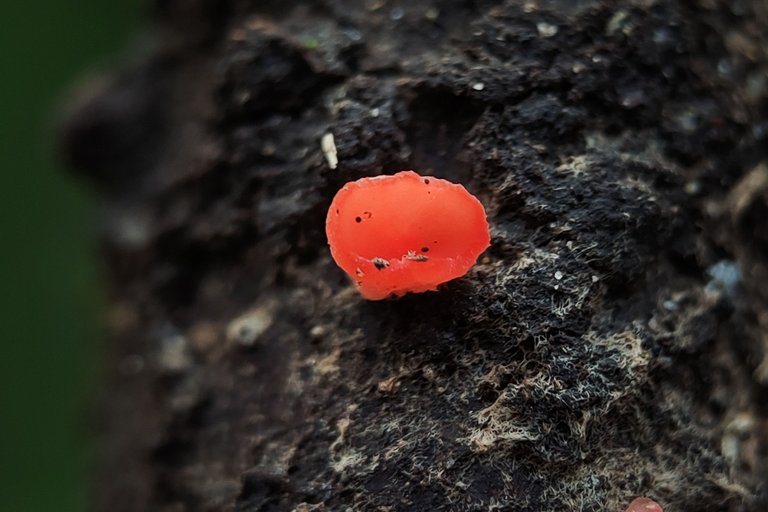 ---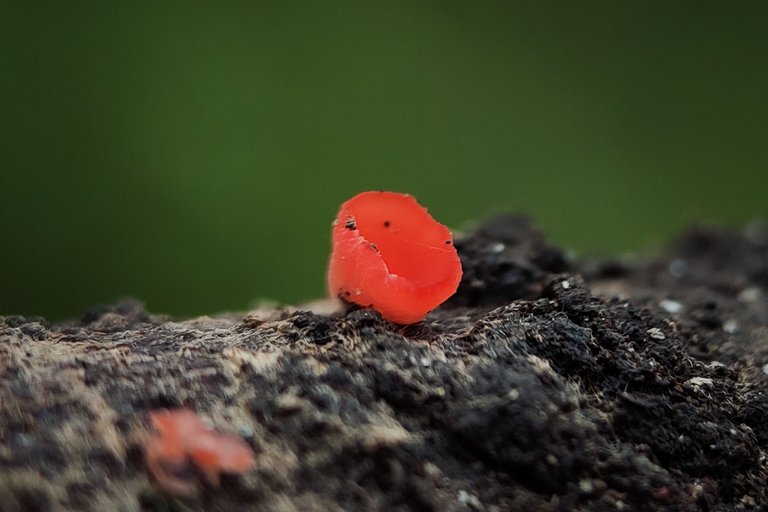 ---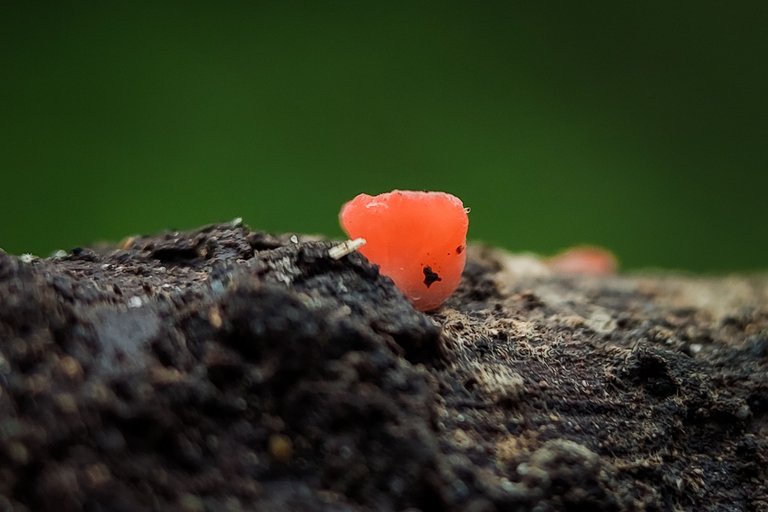 ---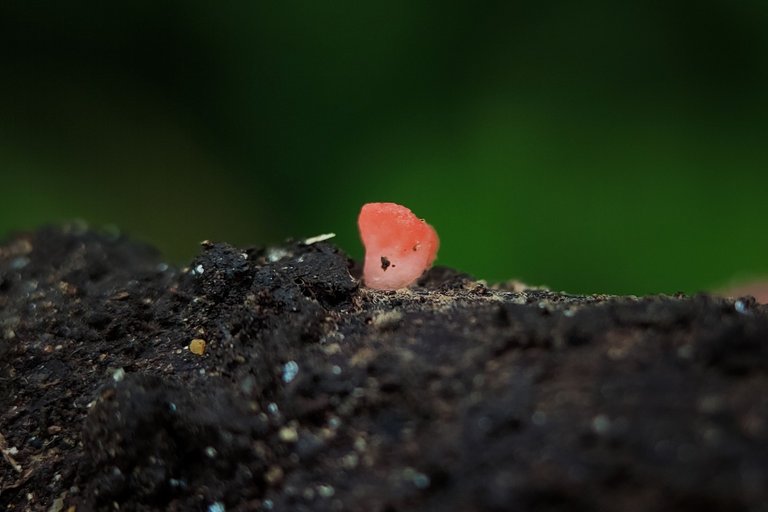 ---
Because the size is very small, it makes the image in the photo I share look a little noisy, and seems less pleasing to the eye. Here below is a photo to find out the size of the mushrooms that I share ;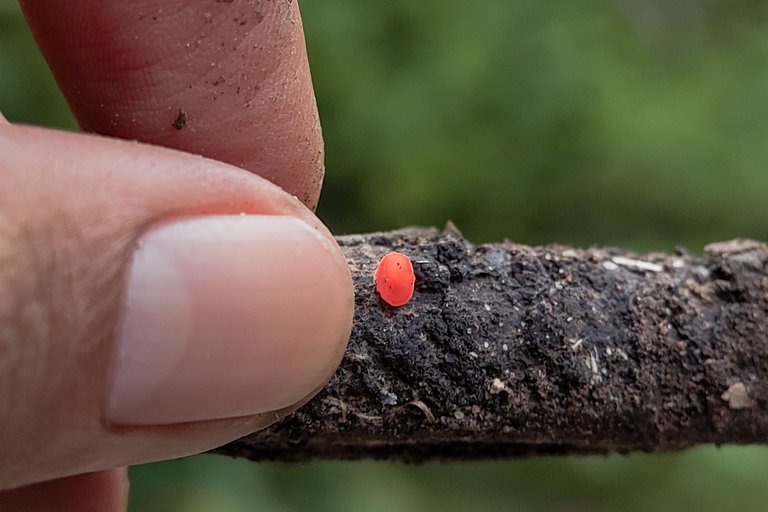 ---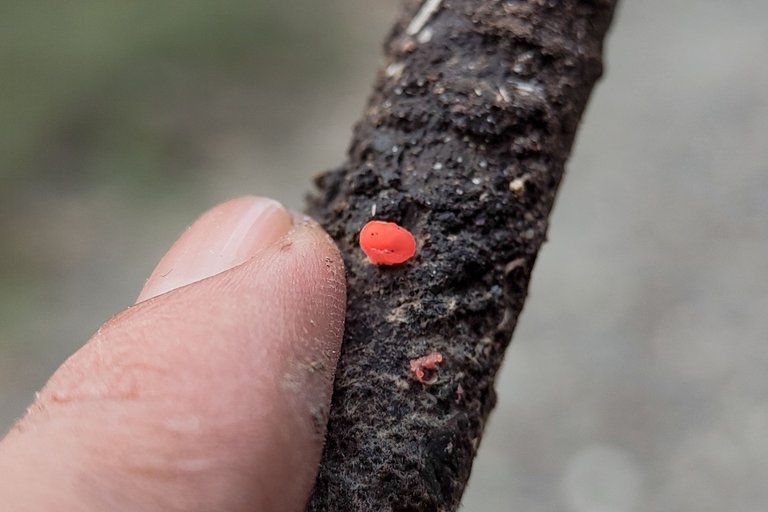 ---
. . . . Don't stop here, I still want to continue this post :)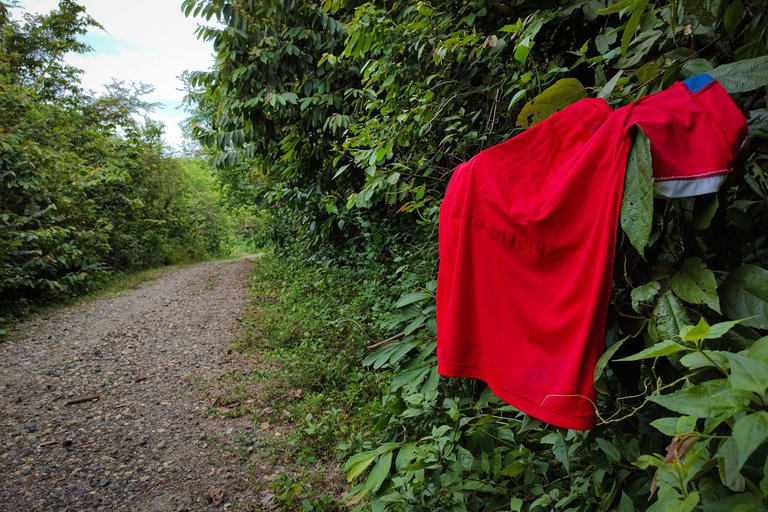 Before I continue writing and share some more pictures below, take a look at the red shirt stuck to this leaf.
---
Mmmmm I was not satisfied with the results of the mushrooms that I found above, until finally I tried to open the red shirt that I was wearing today to go hunting, to use as a background for the mushrooms I found that day, below are some photos of the mushrooms I mean in this paragraph ;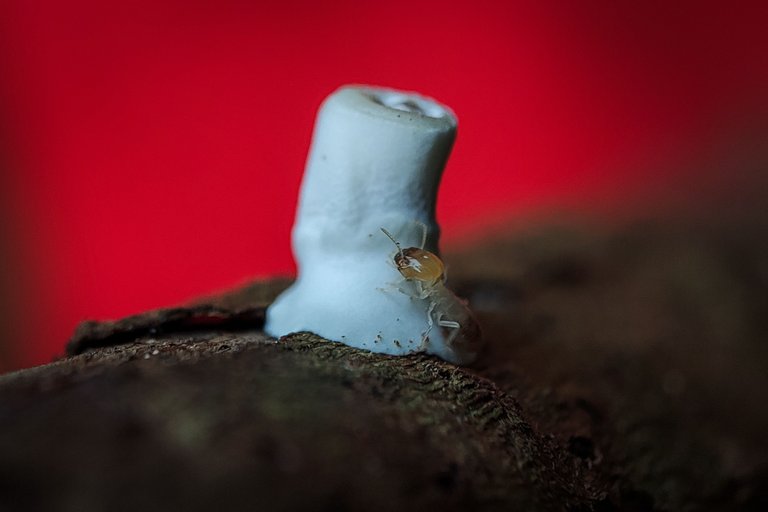 ---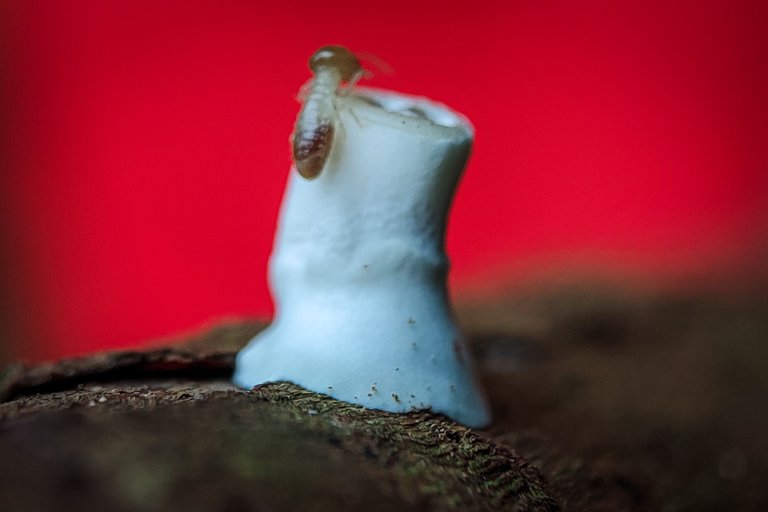 ---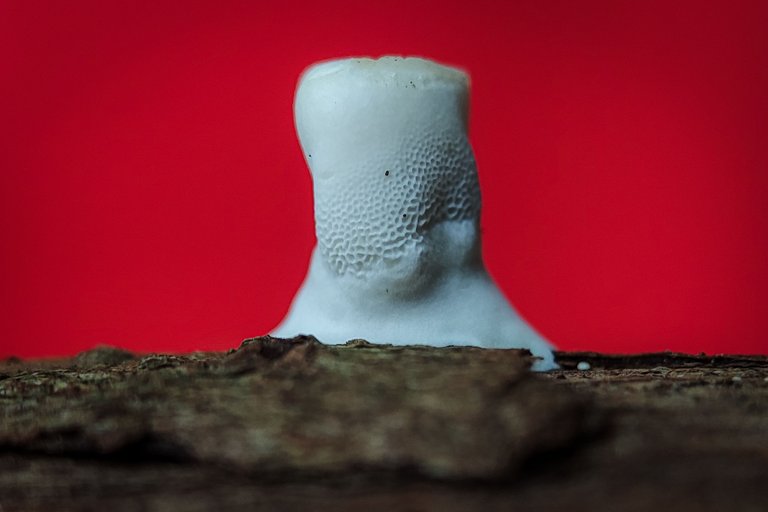 ---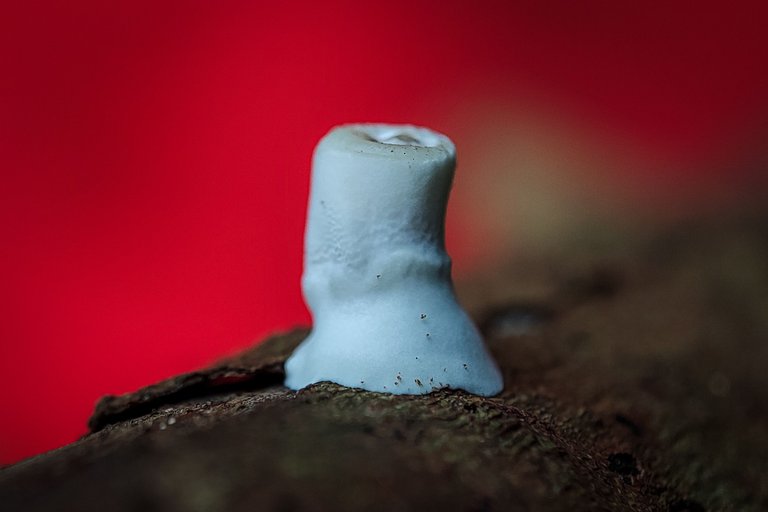 ---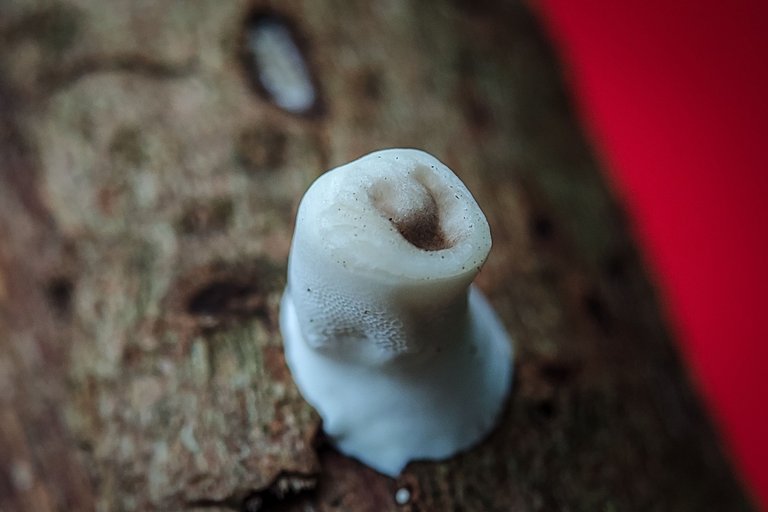 ---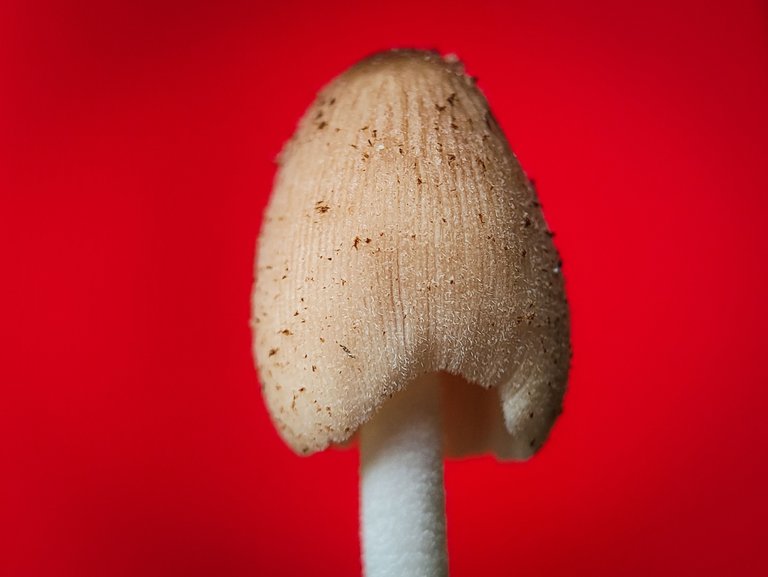 ---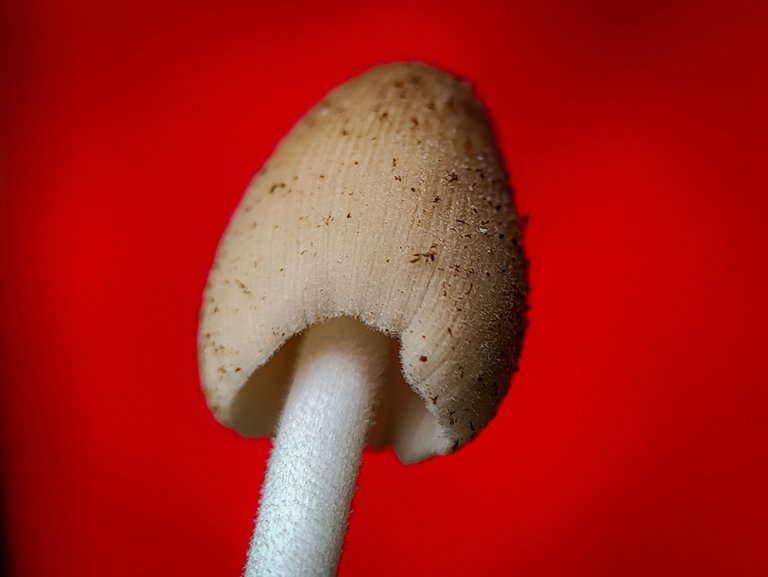 ---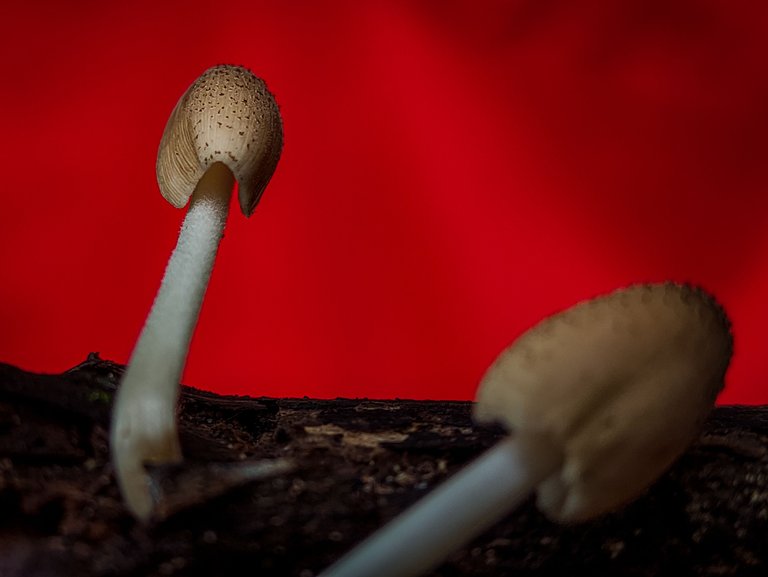 ---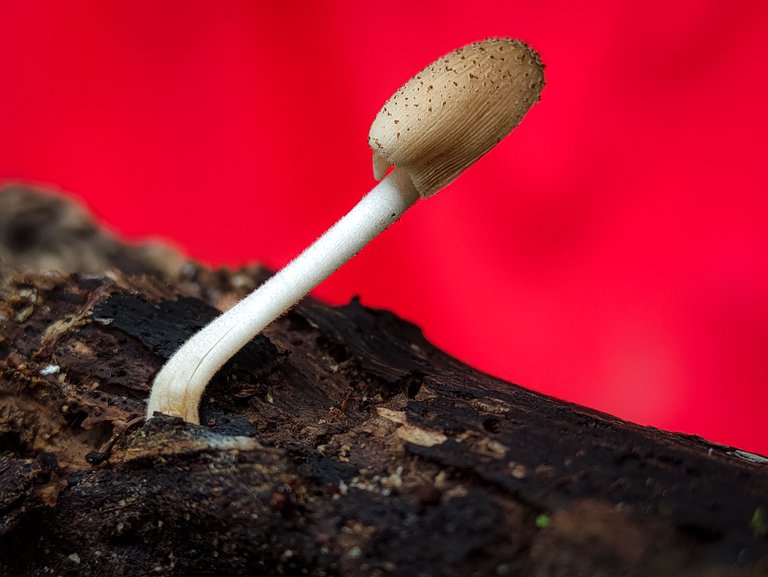 ---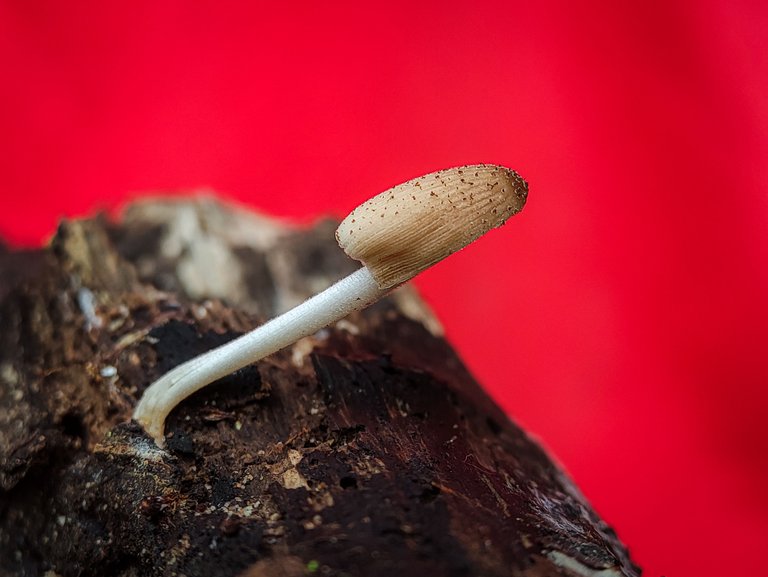 ---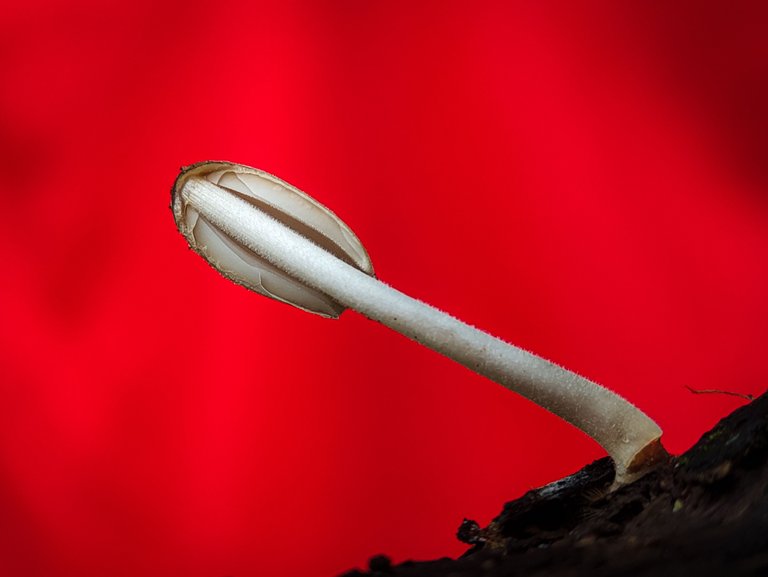 ---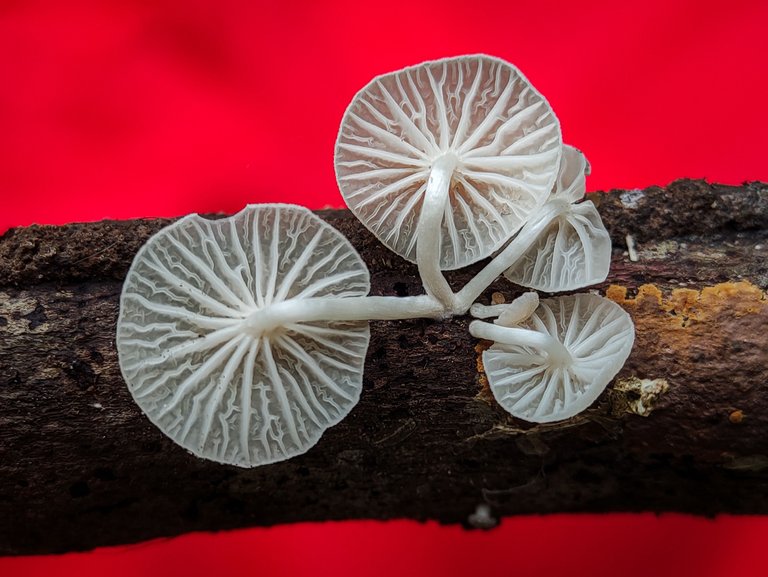 ---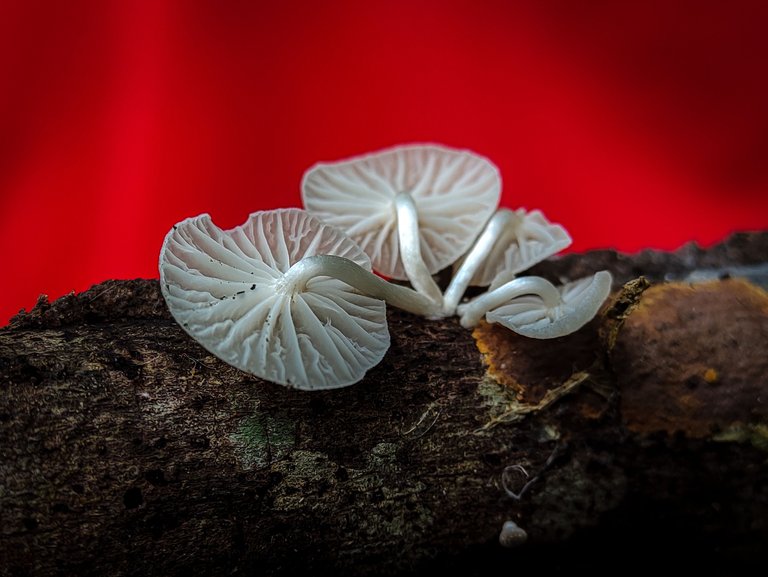 ---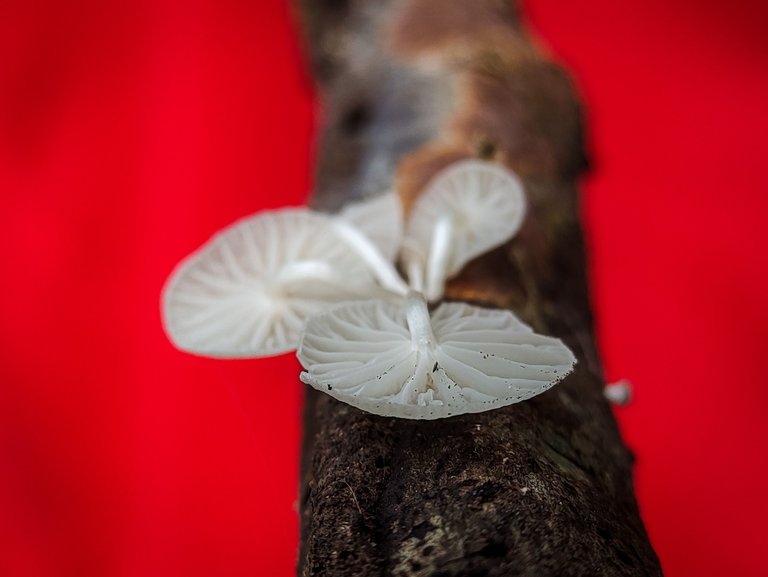 ---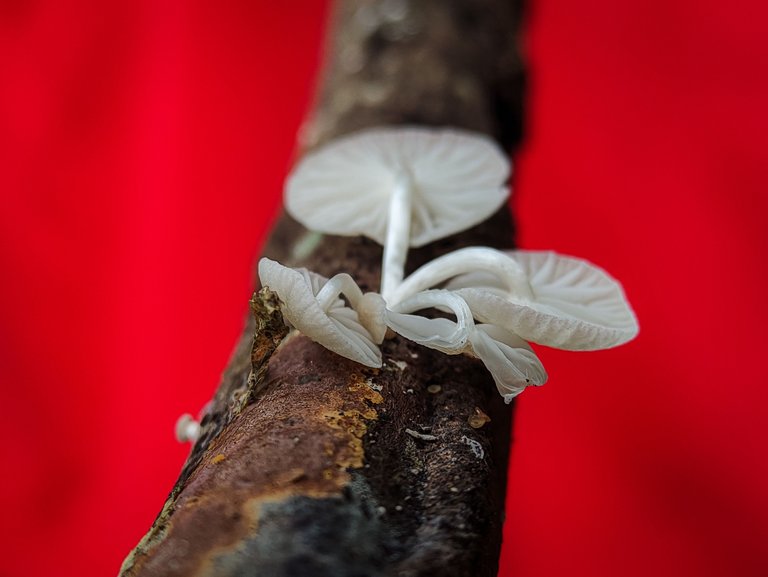 ---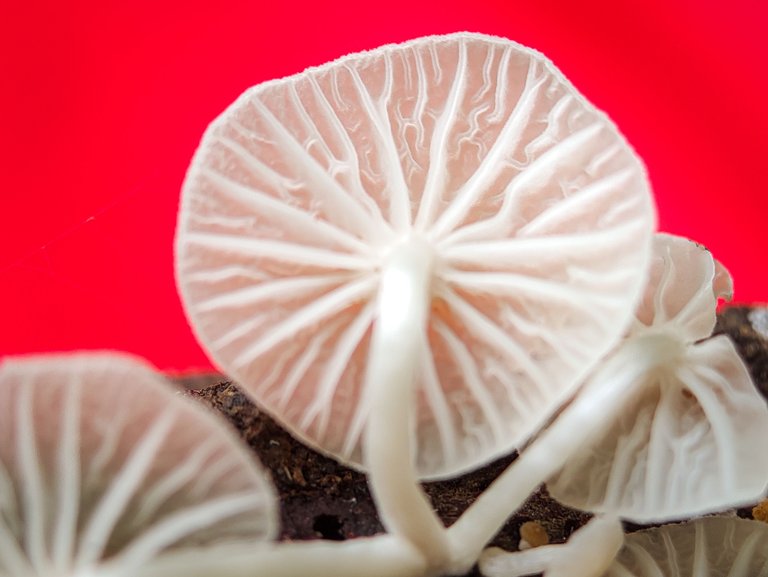 ---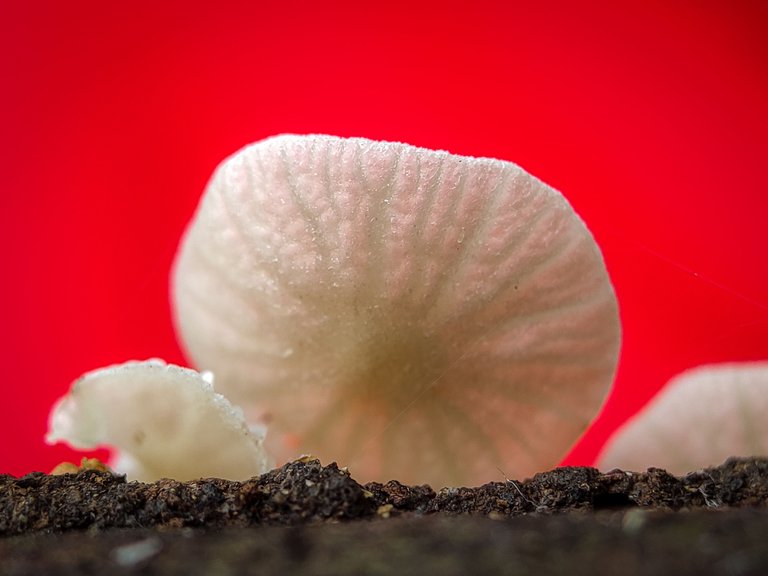 ---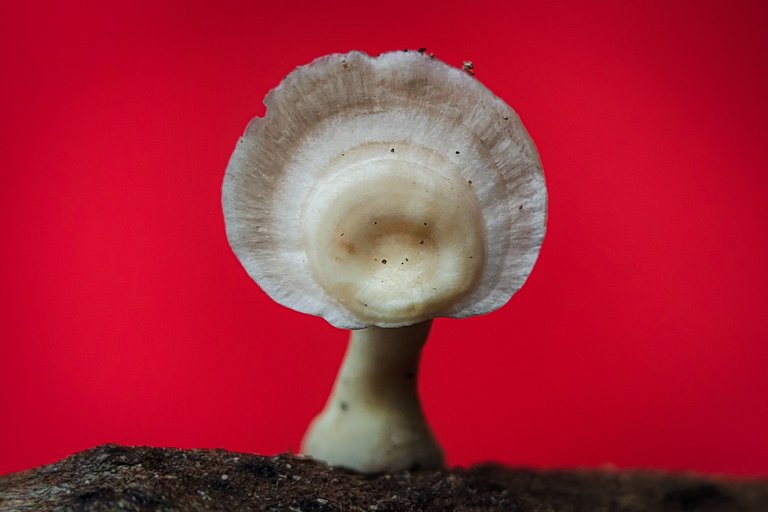 ---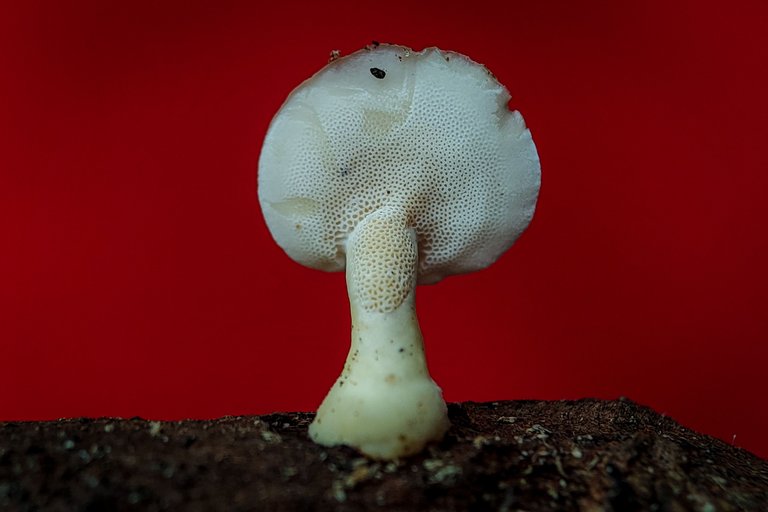 ---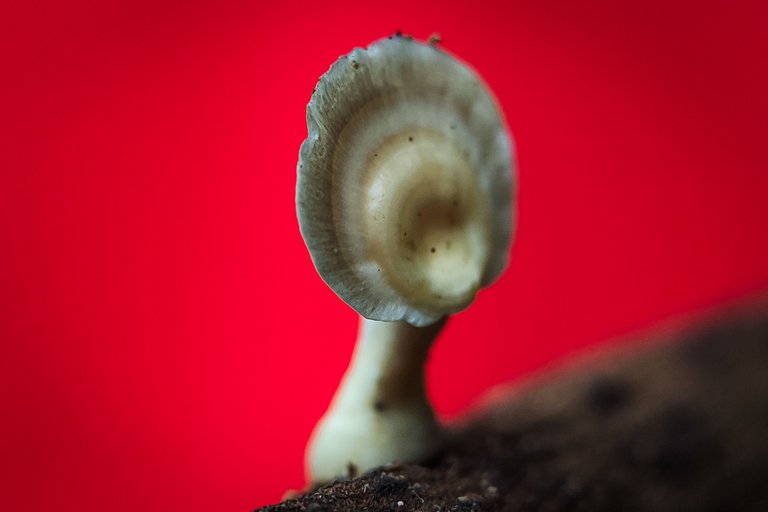 ---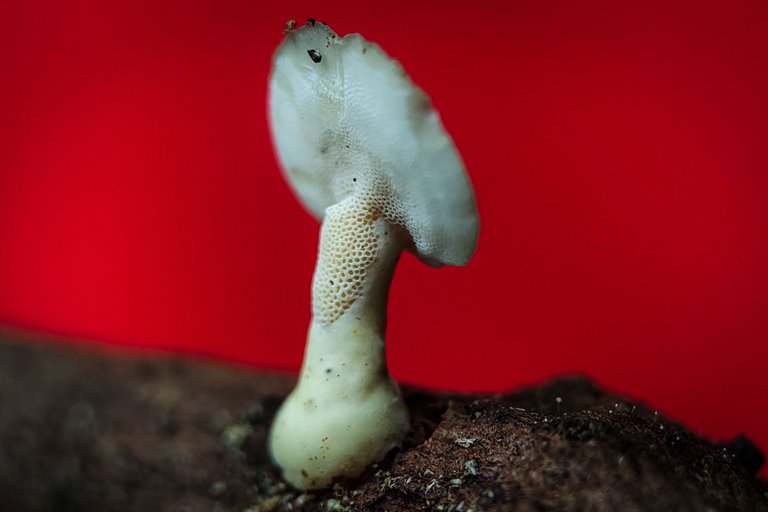 ---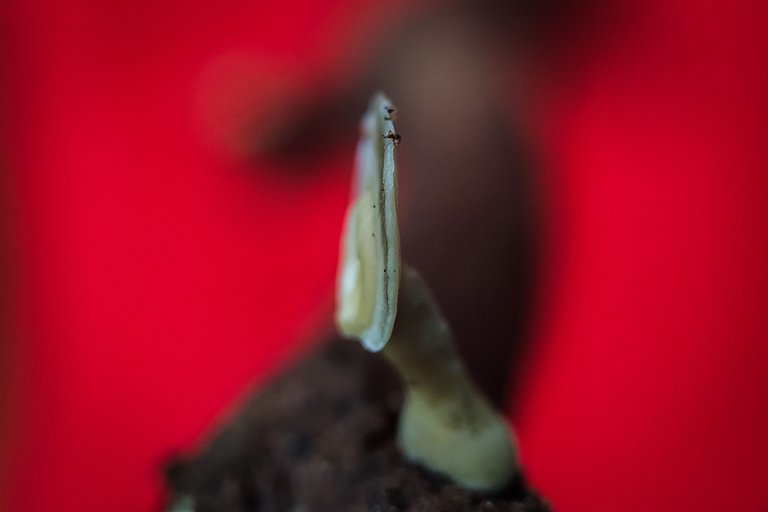 ---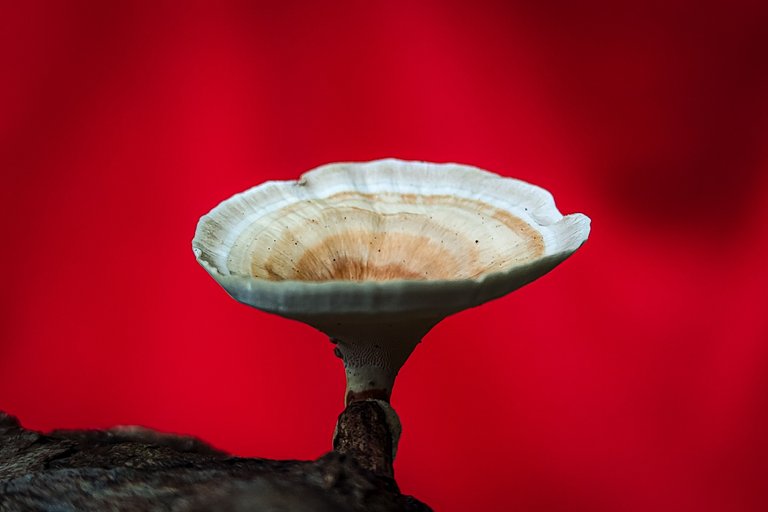 ---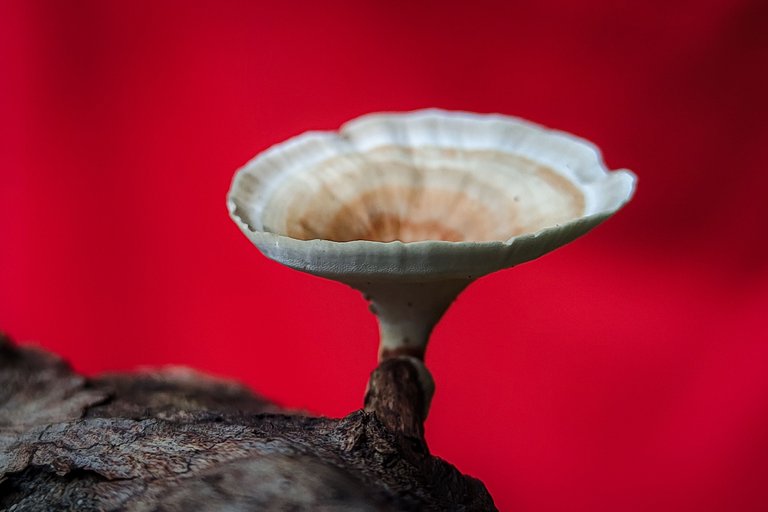 ---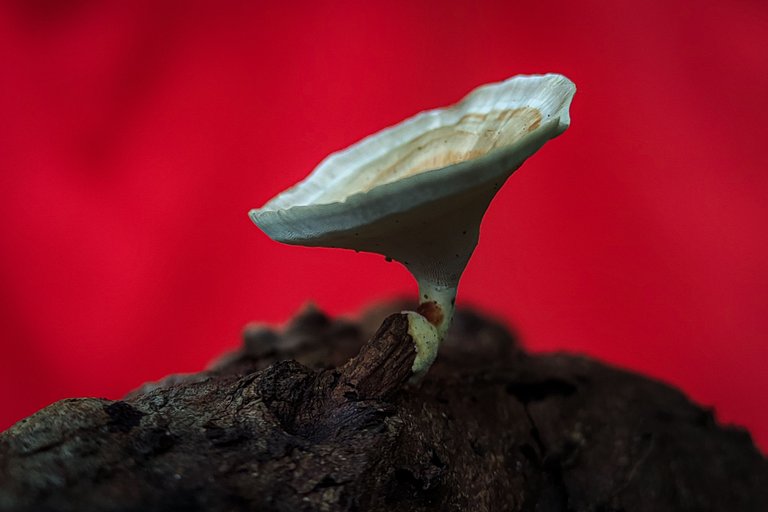 ---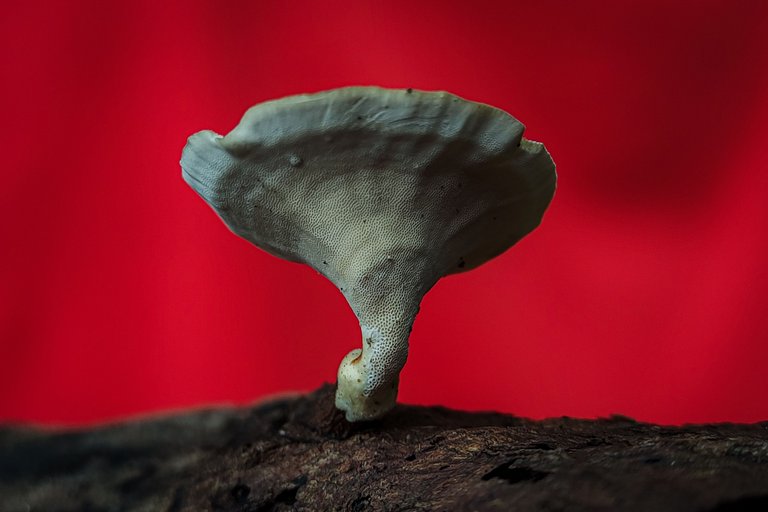 ---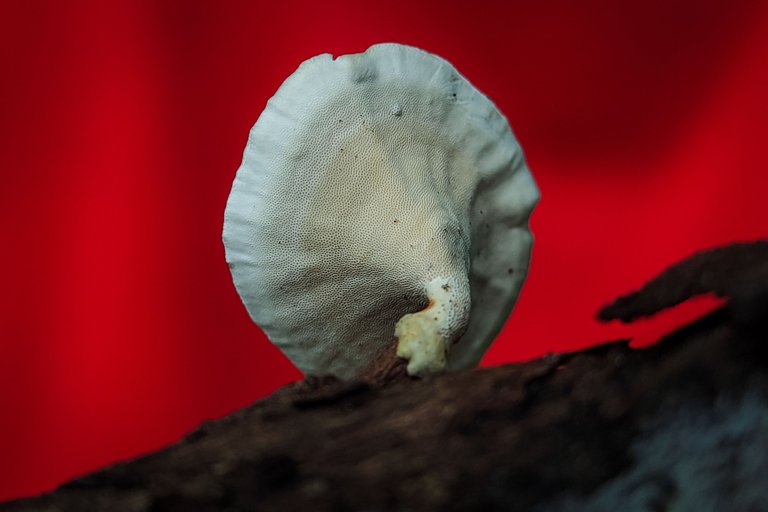 ---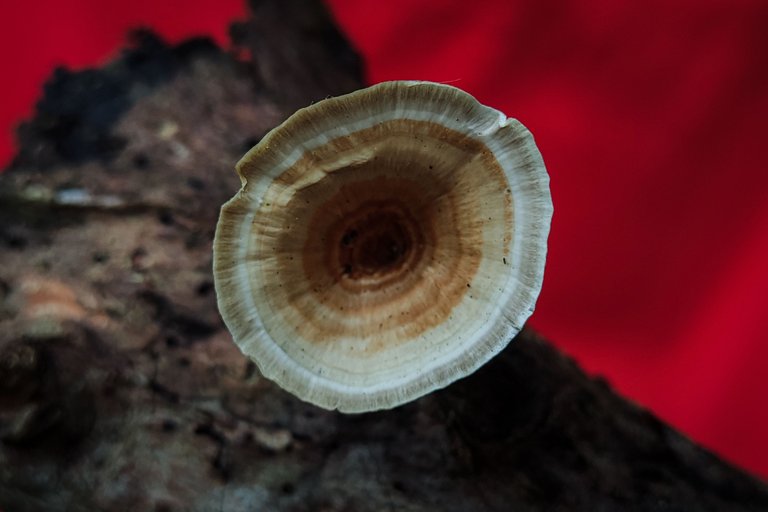 ---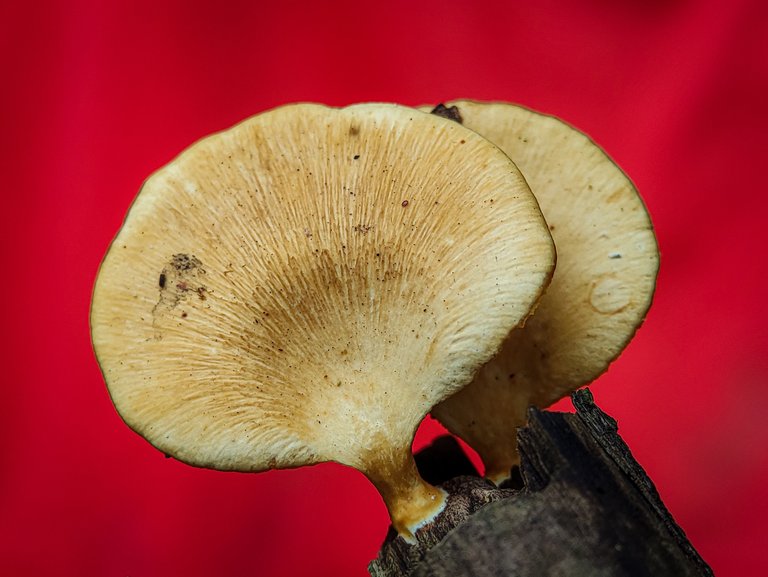 ---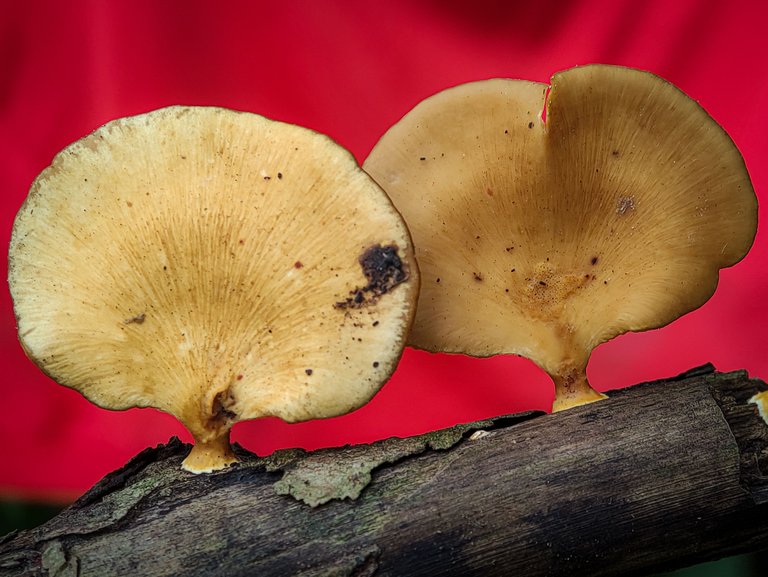 ---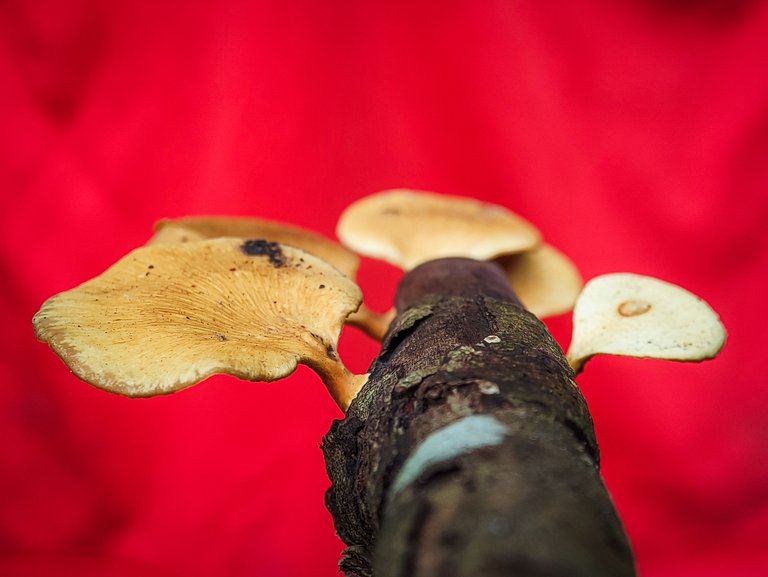 ---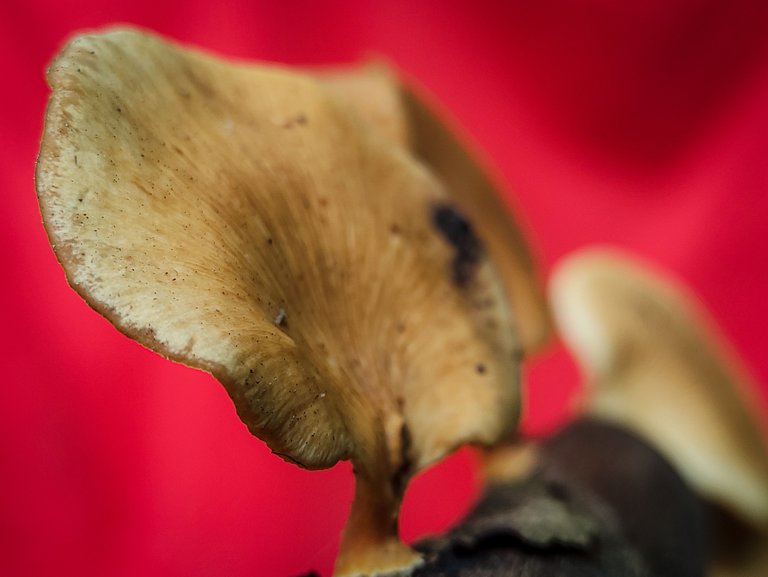 ---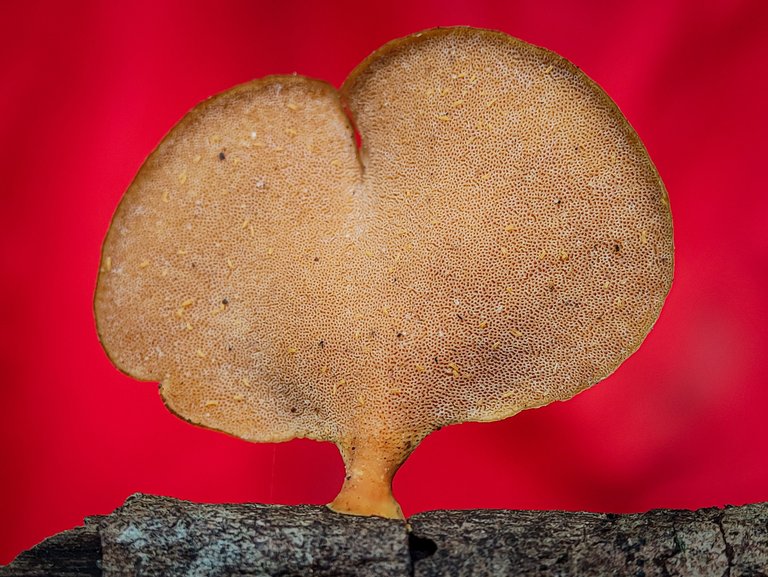 ---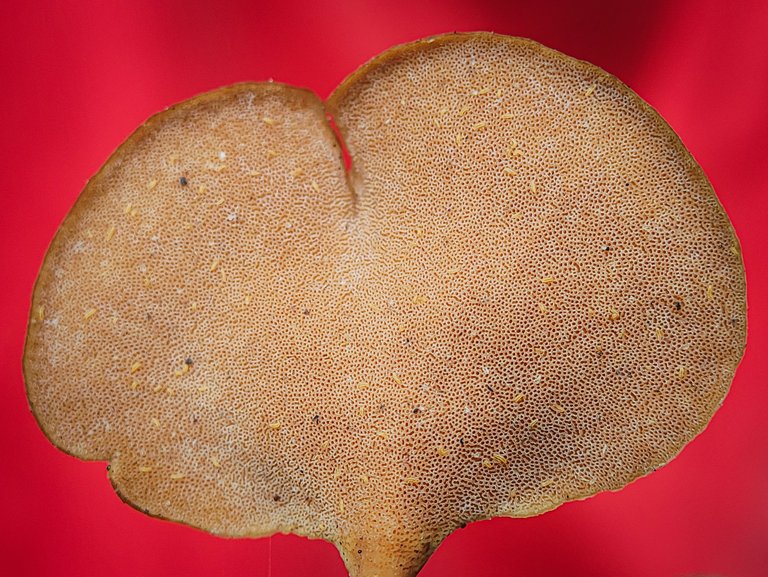 ---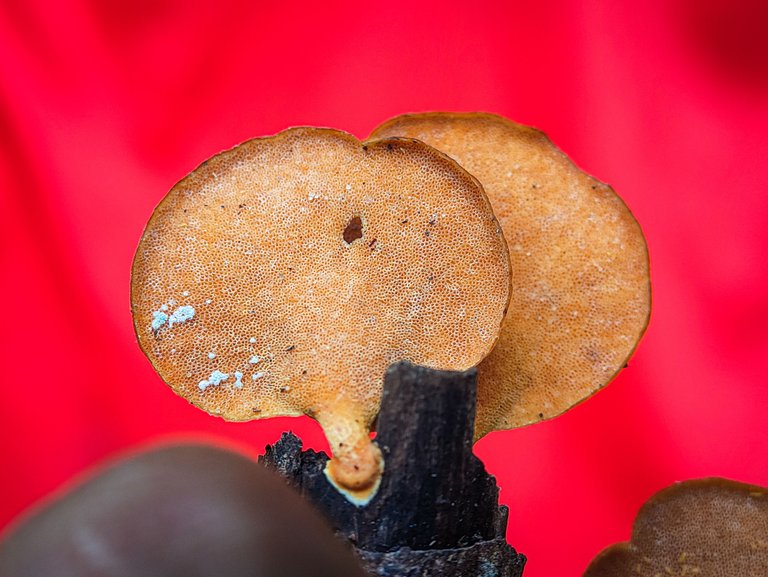 ---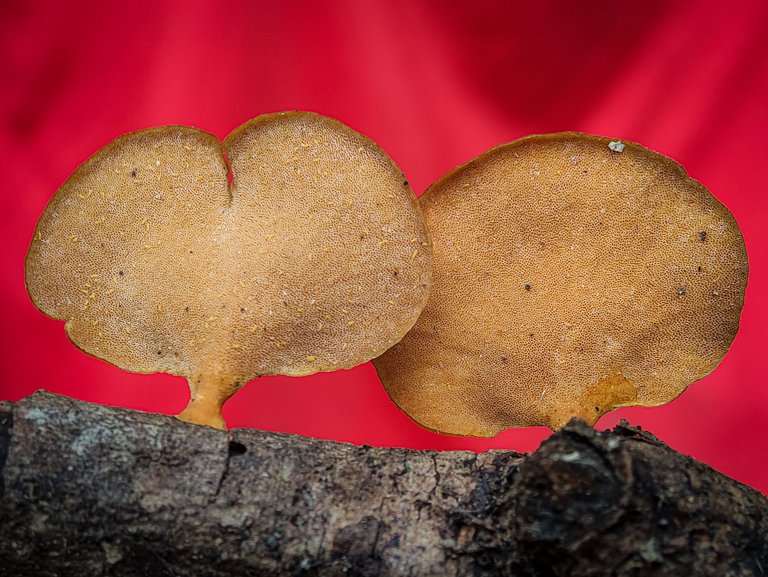 ---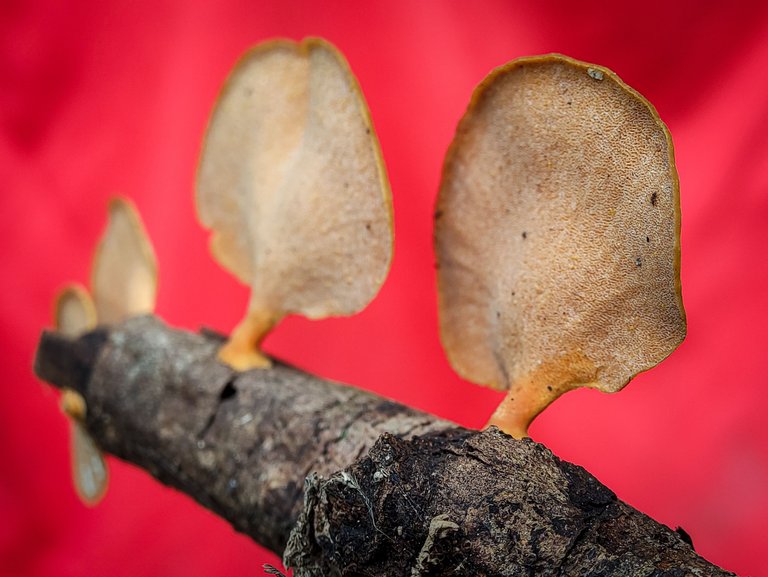 ---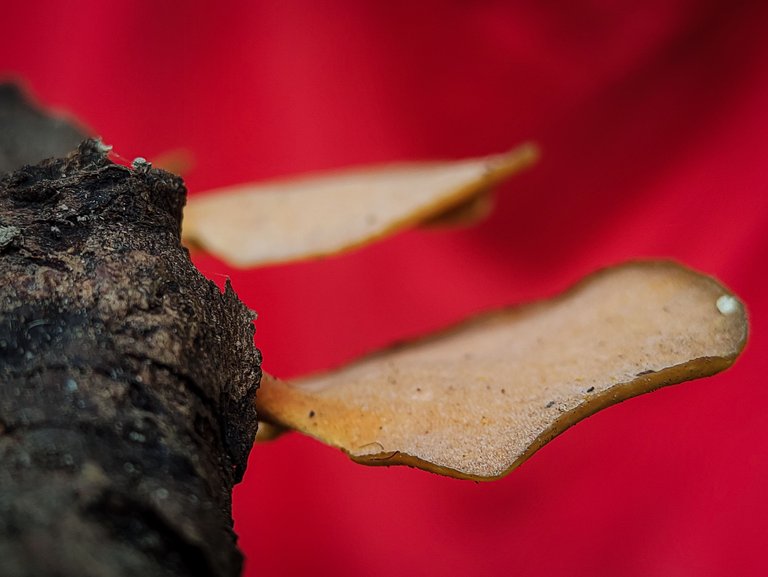 ---
Okay buddy, that's all I can share at this Friday meeting, sorry if there are some words that are difficult to understand, because I'm still using "Google translator" help to translate my writing into English. See you next Friday, Happy #fungfriday and and peace love greetings.

"See also ; The last 7 posts of my mushroom publication"
"INFORMATION"
| Camera | Poco X3 NFC |
| --- | --- |
| Lens | Q-Lens 35mm - Sony 25mm |
| Process | Mobile Lightroom & Picsart |
| Location | Indonesia - Aceh |
| Photographer | @mirz |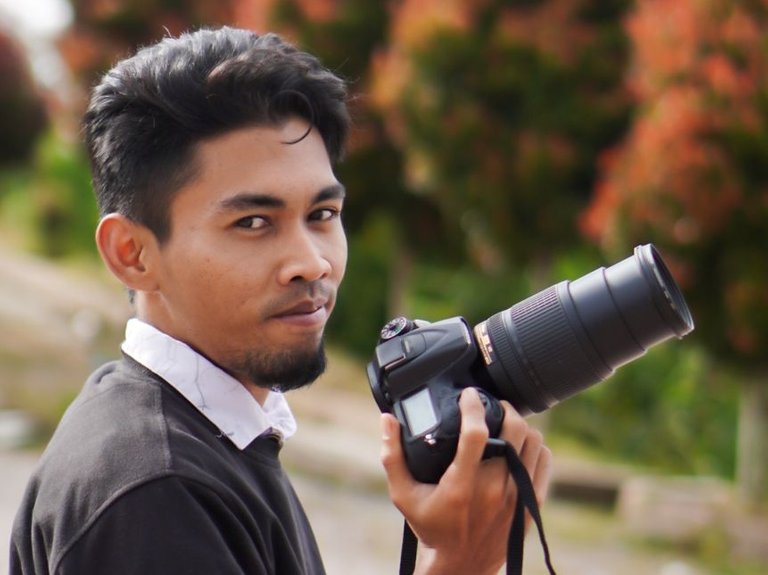 M. Alan Mirza (@Mirz)
My name is M. Alan Mirza, I am currently 29 years old, I come from Asia, to be precise in Indonesia - Sumatra Island. I work as an emergency room administrator, namely in the Medical Record section at Cut Meutia Hospital. My hobbies are uncertain, my hobbies follow my mood, sometimes I like reading, sometimes I like writing, sometimes I like photographing small insects and other small object, sometimes I also like to play games for a long time, but now no, i have to focus on work, playing games for a long time will only make my time run haphazardly in vain. 😁
My contribution to #FungiFriday by @ewkaw

---
---