Mexican murals...
Hello dear #Hive and #StreetArt Friends!
A few weeks ago I visited the #Anarchapulco, #anarchist, #freedom #event. On the way there I noticed this graffiti.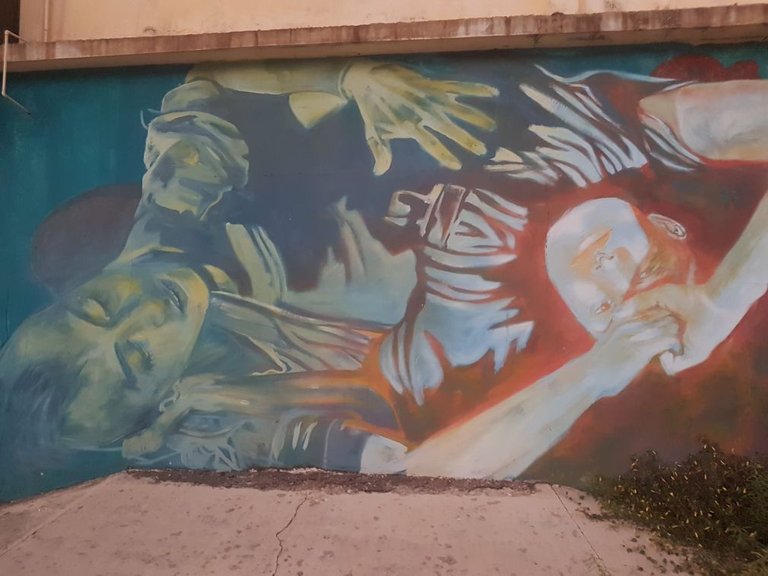 A new week and I found a new mural for you in Acapulco / Mexico. It's almost unusual for Mexican street art, as the mural was not painted in such a colorful way.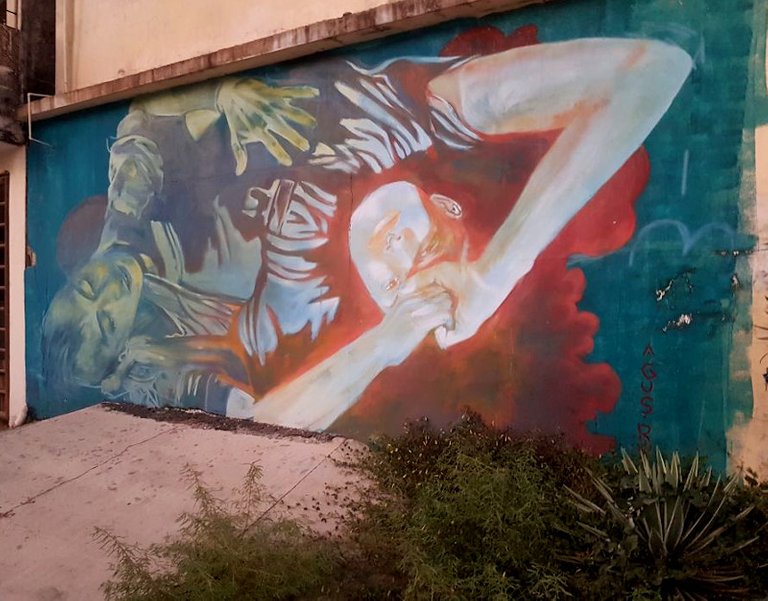 Here you can partially see the name of the artist.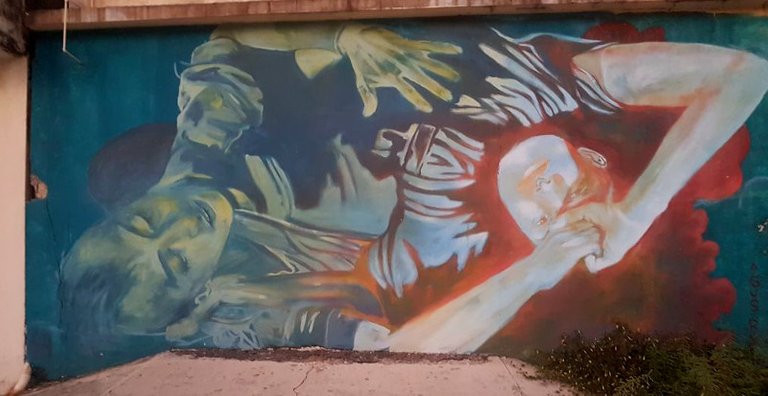 I've seen a lot of Mexican murals posted. From all over the country. Is it Puebla or Mexico City. Everywhere there are quite great murals and artists.
This was my entry for the #streetart contest.
I really hope you enjoyed it!
The first #photo will be my #entry into the #CCC's Street Art Contest #135 hosted by @digi-me. Thank you very much to @trincowski, @heroldius, @melinda010100, @littlebee4, @ervin-lemark, @ecency, @tobetada and @arcange and many, many more for supporting this #contest!

"We cannot direct the wind. But we can adjust the sails." (Wir können den Wind nicht ändern, aber wir können die Segel richtig setzen.) Aristotle
Please like, comment and follow my work. I have a lot more to come!! :)
---
---