Cine TV Contest #36 - 🤡 Happy Halloween with Jokera 🤡
---
Hello Hivers,
Who will celebrate Halloween without :
The Joker 🤡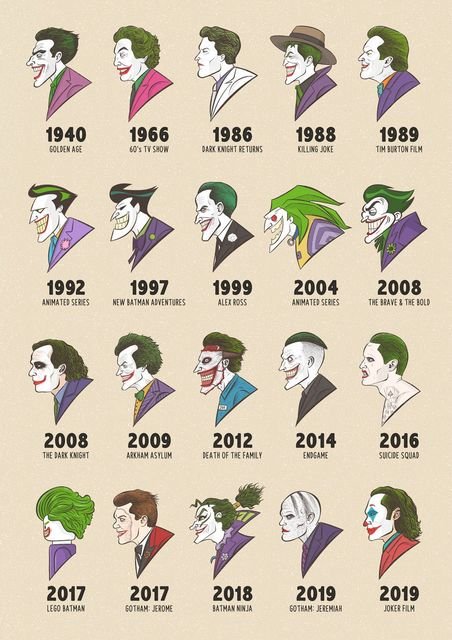 Image source: Pedro Demetriou, an illustrator artist on Instagram
Here is my first participation for the contest of Cine TV - Favorite Halloween Movie. I entry with :
Batman / The Dark Knight Rises /Joker /Suicide Squad🦇
I normally don't celebrate Halloween but this year it will change!
Welcome in my world 🗺
Always I laugh and what I love the most is making people smiling. That's why since my young age, I act and imitate a lot of actors... I also dream to be an actor 🤠
I receive Thursday a message from a friend who lives in Thailand now and it makes me happy. At the end of our conversation she send me a GIF of The Joker.
And I answered that I really loved her GIF and I will disguise on Joker. She laughed and tells me that's I am crazy 😒
Ahaha yes I am 🤓.

Fascinated by the most famous ennemy of Batman, The Joker is one of my favourite personnage of movies.
What's more crazy is that during the times that roles fit all who have played it. With a lot of work, physical conditions, psychological preparation lot of them have been totally inhabited by the Joker character.
The most iconics interprets I have celected are:
Jack Nicholson ̣̣- Batman by Tim Burton(1989)
Jack Nicholson is one of my ✨favourite actors✨. In that movie, he's spectacular and majestuous, with a lot of fantasy and craziness. I especially love the gun .

Heath Ledger - The Dark knight by Christopher Nolan (2008)
---
A Genius performance! After his death, he receive the Oscar of the best second role on the 22 februar 2009 and he became a legend.

Jared Leto - Suicide Squad by David Hayer (2016)

Joakim Phoenix - Joker by Todd Philips (2019)
I love a lot the way he act, dance and laugh, I tried to imitate him that's just wow!
He lost almost like 20 kg for this ole and magical he won the Golden Lion at the Mostra of Venice.
I've heard that in the next chapter of Joker 2 - Lady Gaga will interpret the role of Harley Quinn.

Why not a Black joker once ?
Crazy as I am, I took my inspiration on Joakim Phoenix and Heath Leadger interpretations of the Joker and more these specially pictures for a weekend to be the Black Joker 🤡
A made a session with my favourite two these are:
---
Here I am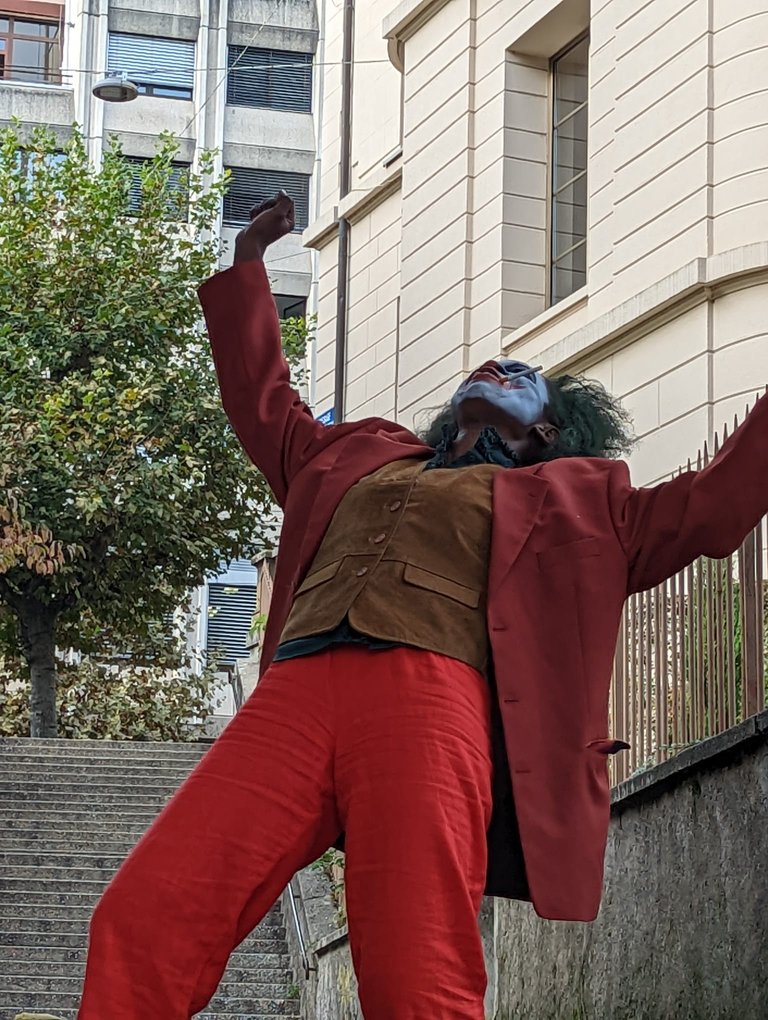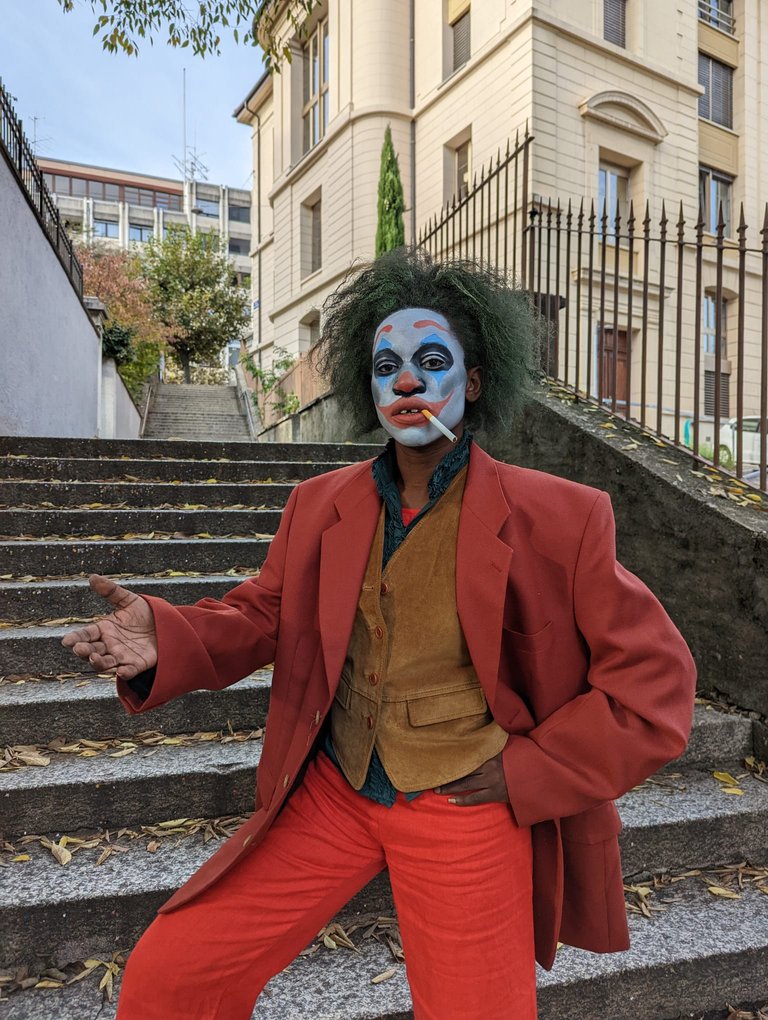 ---
Do you wanna play ?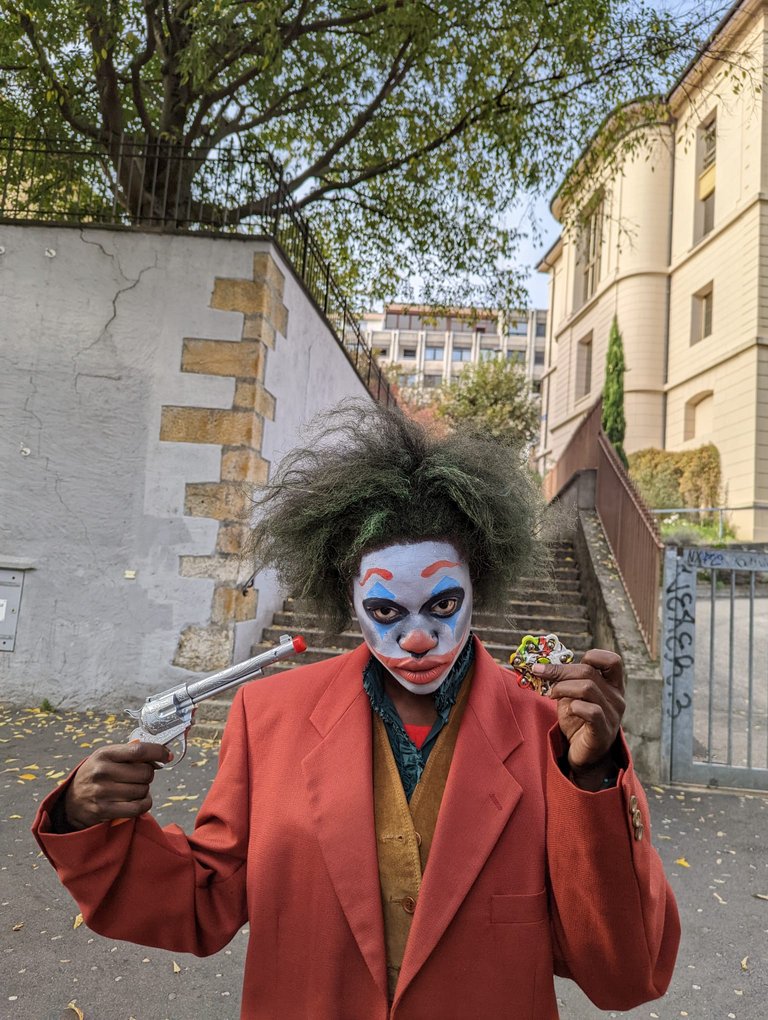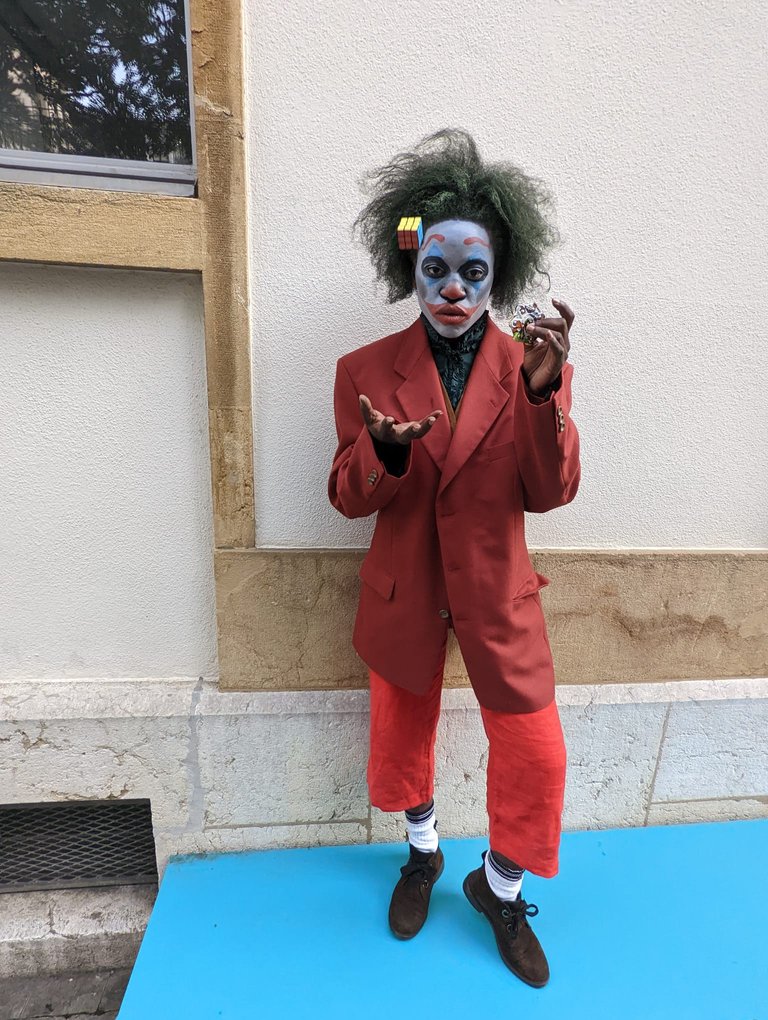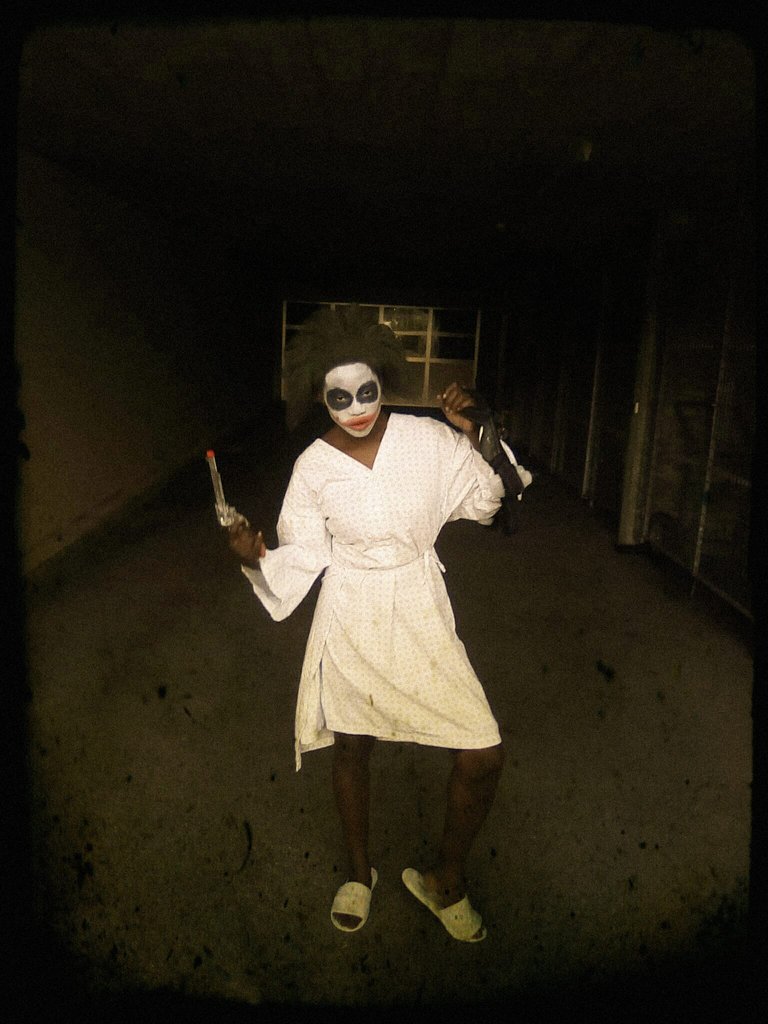 Tells Hollywood that I'm ready for the role 🤠😎🤣
A nice week to you all, big hugs 💞 💋

I am happy and proud to be part of the Ladies of Hive Community, I encourage you all ladies to join us 🤗
Not yet into the community girl? Just click here.



---
▶️ 3Speak
---
---