🇲🇦 Morocco 🇲🇦 in Quarter of final ⚽️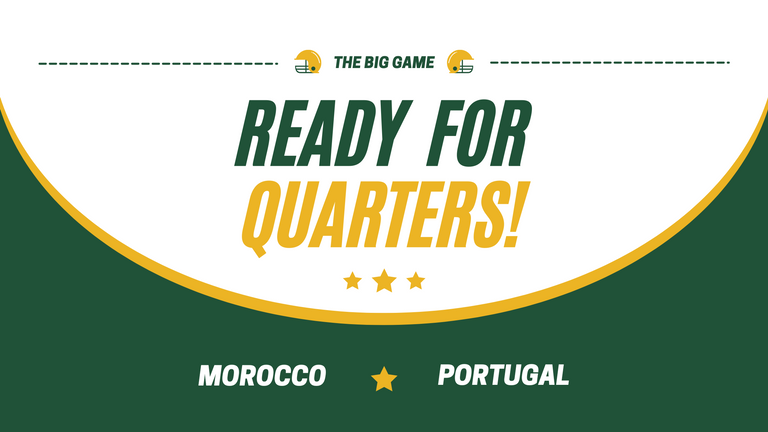 Hiyaaaaaa
I am soooo happy you don't know how..
I've been sick for a few days and couldn't even follow the World cup games and do anything. But the matches of this day I absolutely wanted to see them!!
The match Morocco-Spain I did not see it since the beginning. When I started to watch it was at the 73rd minute and I couldn't believe it, I was in total tension and litterally in tears... 😕
What a team, wow! Fire 👀🌠
And what a keeper, Yassine Bounou it's the keeper of the Sevilla's FC team.
They managed to equal Spain but still have crazy opportunities. Then arrived at the penalties it was tense ...
First shot of Morocco Sabiri who wins his goal in front of Simon, then Spain Sarabia for the poto, the bar of the goal. Secondly, Morocco Ziyech in front of Simon and it is in! Penalty Gavi Soler and a magnificent save by the goalkeeper Bounou again (2-0) ✨
Third penalty Meloun who have lost and Simon's save until the third shot which gave hope to the Spanish Team and supporters (2-1). Then the turn of Spain Buskets who misses again his shot thanks to the goalkeeper Bounou. Wonderful!!!
What's give Morocco his victory? his last shot thanks to Ashraf Akimi yiyaaaaaaaaaaaaaaaaa 💪💪💪💪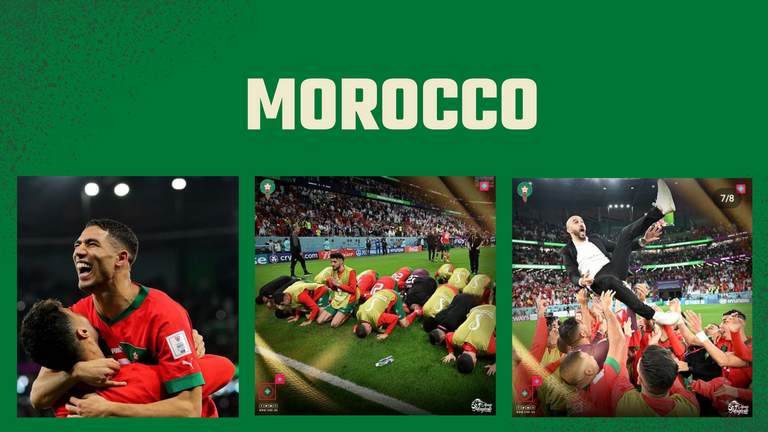 Morocco is in the quarterfinals hehe magnificent ✴️💪
Look at that, what a pride, it's the only African team still in the running and close to the final. Surprising this team, wow!

And here, I voted again with my heart and I got my badge of @hivebuzz for the World Cup Contest - 6500 Hive . Double happy! 😇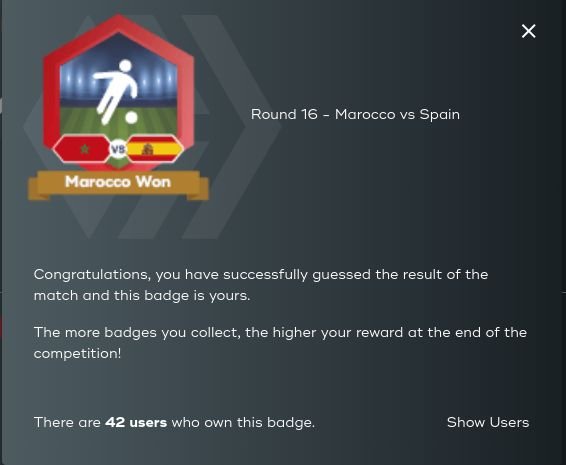 They will face Portugal for the quarter finals, it will be hot again!
Switzerland team made us dream even we did not go ahead: Thank you Nati 🇨🇭
Unfortunately, the Swiss were totally finishes and eaten. The Portuguese played with them like a beginner! 6-1 my god!!! Too sad, Morocco must give them a beating 😢
Viva Morocco 🤠 🇲🇦
Soccer is a dinguery-crazyness ahah, do you think Morocco is capable of the semi-final?
Here is a song that I liked a lot, I am a bit nostalgic 😇

👉 Here are my previous posts about sport
Switzerland and Morocco in round of 16
My encounter with Johan Djourou





---
---