🇨🇭 Switzerland and Morocco 🇲🇦 in Round Of 16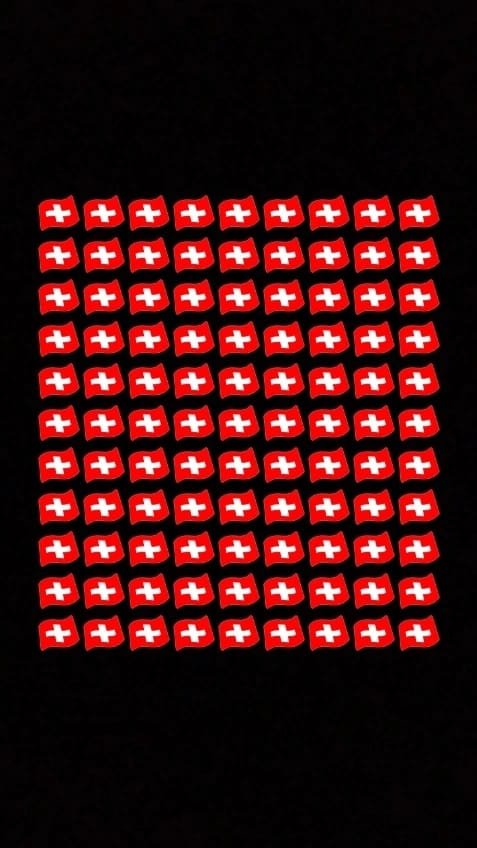 🇲🇦 Morroco vs Canada
Hehe Look what Morocco made! They are the first of them group (F).
They are ahead of the defending world runner-up 🇭🇷 and the third place finisher 🇧🇪 This is huge!!!
They played great from the first few minutes. There was just an auto-goal by Morocco that counted as a goal for Canada. But they finished at 2-1 congratts!!! 👐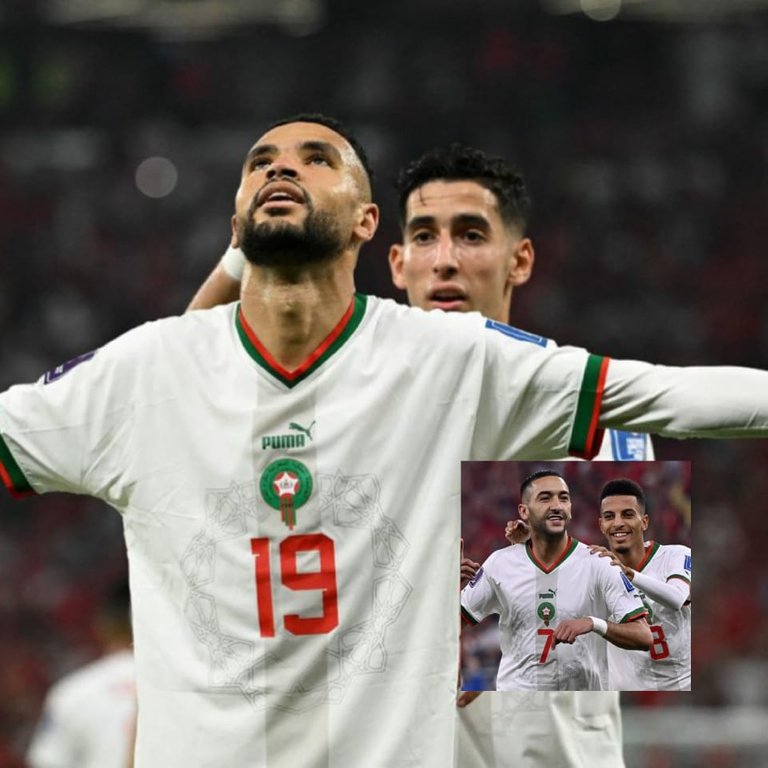 Next, they are programmed to play against Spain.

🇨🇭 Switzerland vs Serbia 🇷🇸
Hopp Schweiz, Hopp Suisse !
Here we go for the 8th finals. This match started in total tension.
History
During the match Switzerland - Serbia in 2018: the players Xhaka and Shaqiri (both of Albanian-Kosovar origin) had mimed the sign of the two-headed eagle to celebrate their goal and this was taken as a provocation.
It is a rather heavy and historical subject between its two nations. These are historical tensions that go back a long way.
The eagle is found on the Albanian flag. It represents as a simbol of oppression by the Albanians on the Serbs. These tensions are happening on the territory of Kosovo which is composed of 90% Albanians and still belongs to Serbia to this day.
If I am not mistaken, you can gladly correct me if I have written something wrong, thank you.
Switzerland was the first country to recognize the independence of Kosovo. Both teams had committed themselves not to make political references though...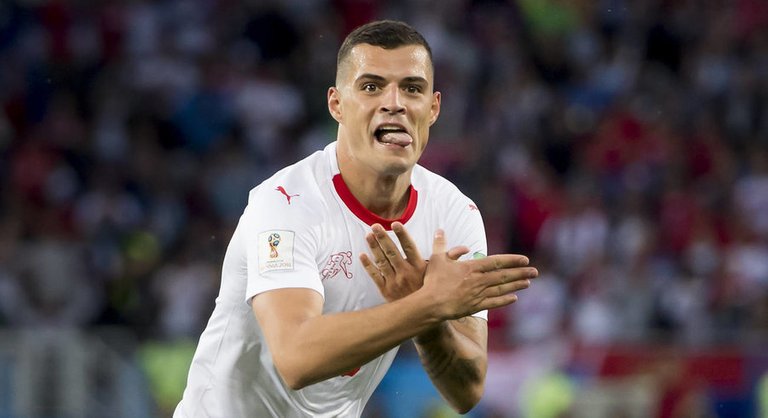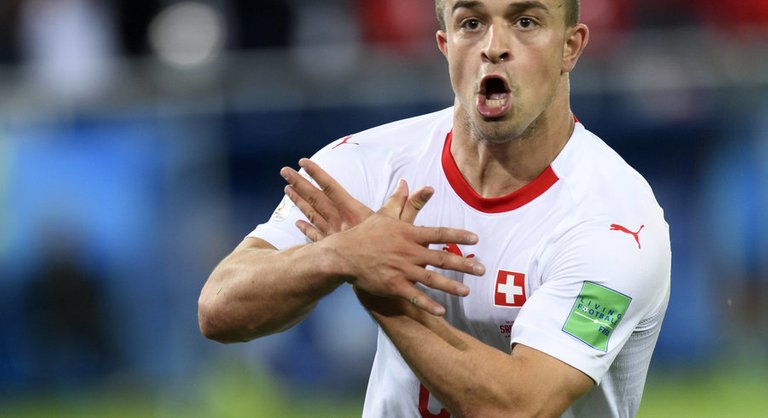 THE MATCH
Then Switzerland began its festival with Xherdan Shaqiri who opened the game in the 20th minute.
Immediately a Serbian offensive at the 26th minute by Aleksandar MITROVIC. Then in the 35th minute the goal escaping the Swiss defense by Dusan Vihahovic.
At that moment, I said to myself the shame the Swiss, the shame but it was underestimating my team, the NATI!
Then at the 44th minute Breel EMBOLO. And finally to finish in beauty with Remo FREULER at the 48th minute.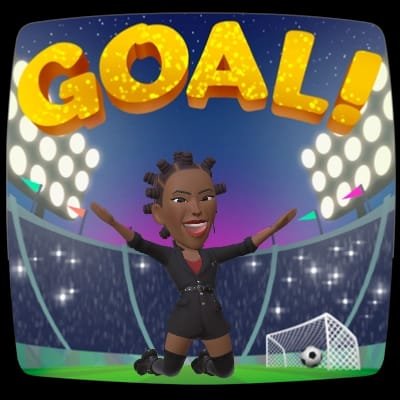 This makes that just before and just after half-time, the Swiss team scores!
Embolo had the 4-2 at the end of the foot. As well as Christian Fassnacht at the 89th minutes...
During the last minutes, there was a provocation from the Serbian team and gone not too good for a #teamspirit game 😕
The match was too hot and very tense with a festival of yellow cards: six in total.
Sumptuous! Wonderfful match even the bad last moments.. 🙃
By the way this time I played with my heart and I earn my two favourites badges for the moments, I am so happy, thanks again @hivebuzz 😇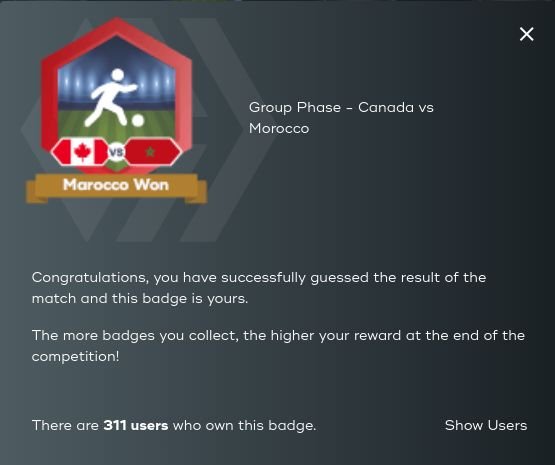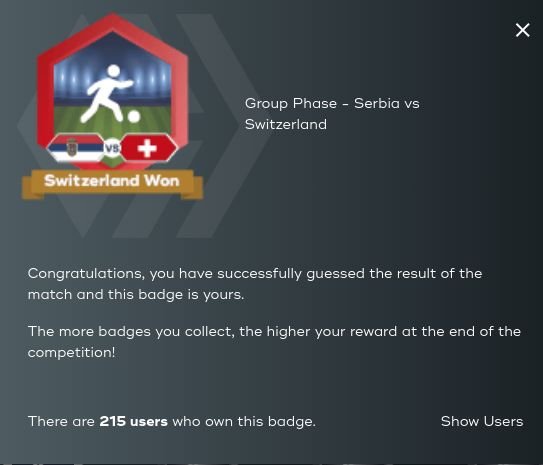 POPOLOPO POPOPO!!! 🌠 Nananananana nanana nanana.. Freedfrom Desire ... 😄
To celebrate these two victories, I will make one DIY soccer card this weekend 😃

👉 Here are my previous posts about sport
My encounter with Johan Djourou





---
---