Another CEX platform filed for Bankruptcy - Bitcoin falls below $16,000.
Another centralized lending platform, BlockFi, has just filed for Chapter 11 bankruptcy, just when we thought we had seen it all during this market downturn. The cryptocurrency industry is still in its early stages, but it has already seen numerous crises, the majority of which happened this year with LUNA, FTX, and other projects crashing to zero and filling for bankruptcy. The much-anticipated bull run has slowed down, and people' trust in cryptocurrency and its technology has deteriorated as a result of this crisis (blockchain).
BlockFi is not the only cryptocurrency lender to go bankrupt in a disastrous year for the ecosystem; Celsius Network and Voyager Digital has both declared bankruptcy some weeks after LUNA crises.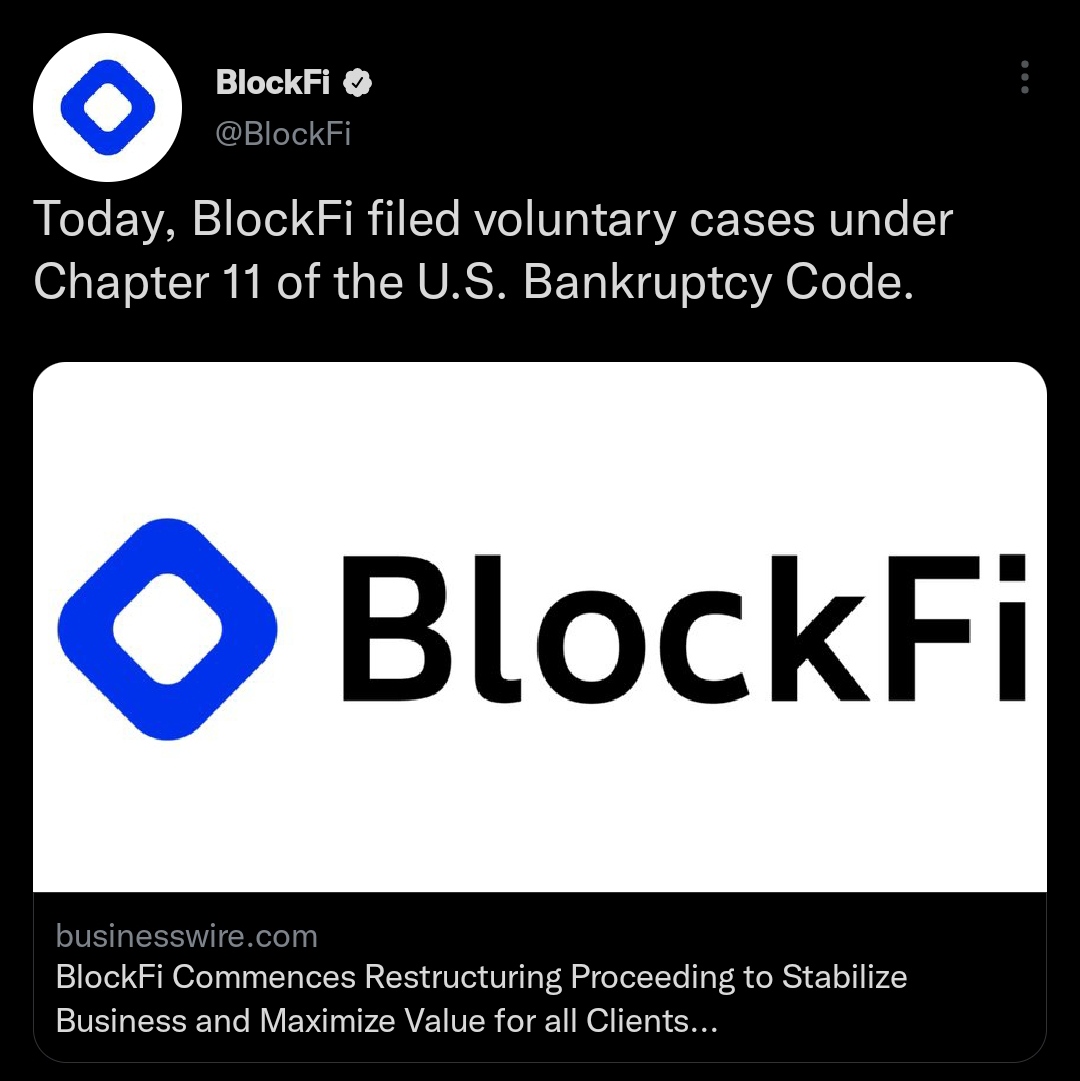 source
This evening, BlockFi posted a statement to their official Twitter account.
Today, BlockFi filed voluntary cases under Chapter 11 of the U.S. Bankruptcy Code.
This was the team's message, which was published this evening. It has stirred up controversy, and many individuals have reacted by selling in a panic, which has caused the price of Bitcoin to drop and go below $16k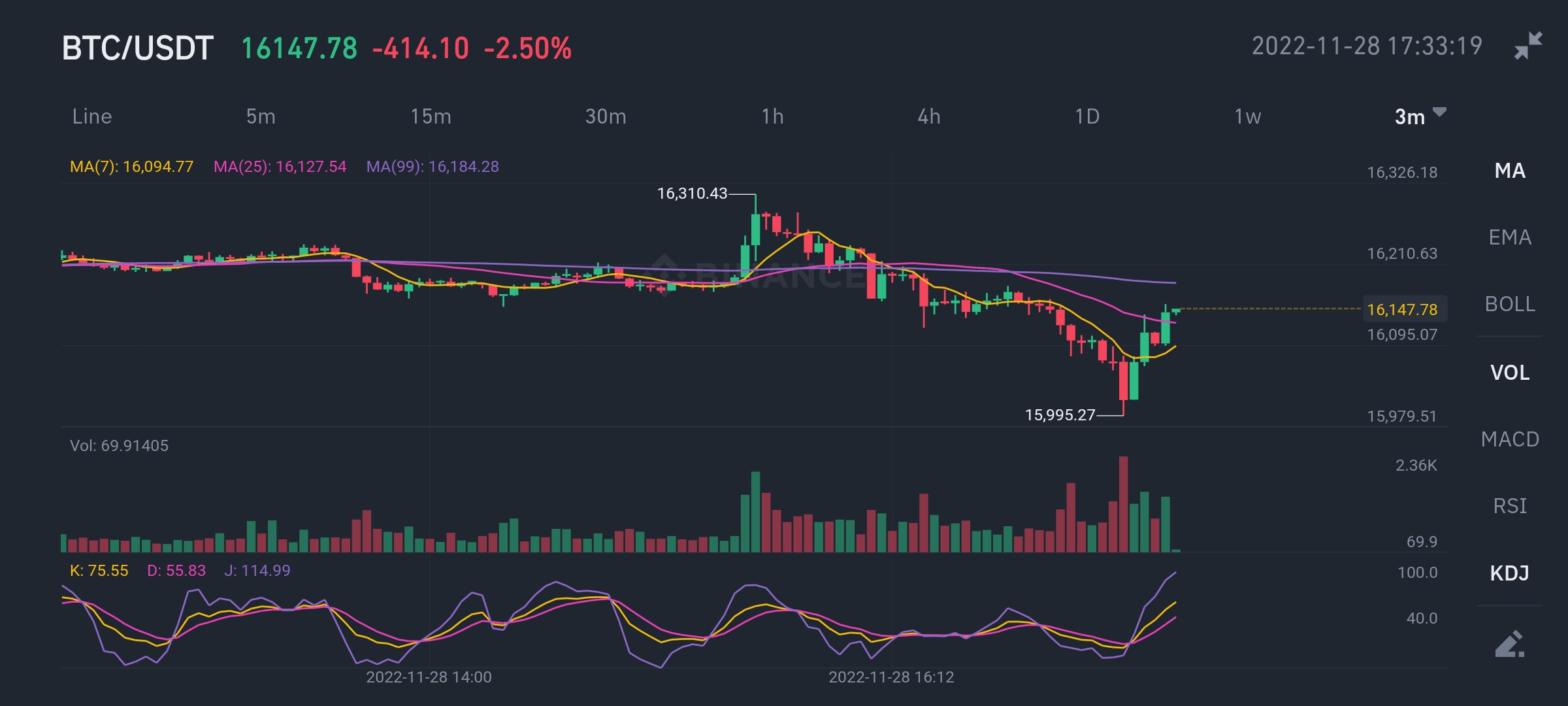 We still don't know the next exchange or platform that will fill for bankruptcy; we are still much in the dark about what is to come. I'm confident, though, that the bear market will drive out the undesirables, leaving only the strong and honorable. If you have in any way lost money in any of this year's crises, all I can say is to not give up; the green market will come very soon and it will only reward those who put in the effort and invest in excellent projects.
Hive is currently trading at 0.34, making this one of the best times to buy. This is the most affordable way to stockpile and get ready for the next bull run. Purchasing now will result in a 300% gain when Hive reaches at least $1, which is very certain.
You can dollar cost average buying your favorite crypto and get yourself ready for the bull market.
You may find more details regarding the platform's bankruptcy filing here
Posted Using LeoFinance Beta
---
---