Food that saved our hungry tummy!
Hello food lovers!!!!!
What's up everyone?I hope you are doing great today.
For today's blog ,I will be sharing those food that saved our hungry tummy back them.
We are not turning rich but glad that a big difference our life before and now.
We eaten this kind of food back then coz we don't have choice and now we are eating it for our cravings.That's how the big difference I can compare our life now and before.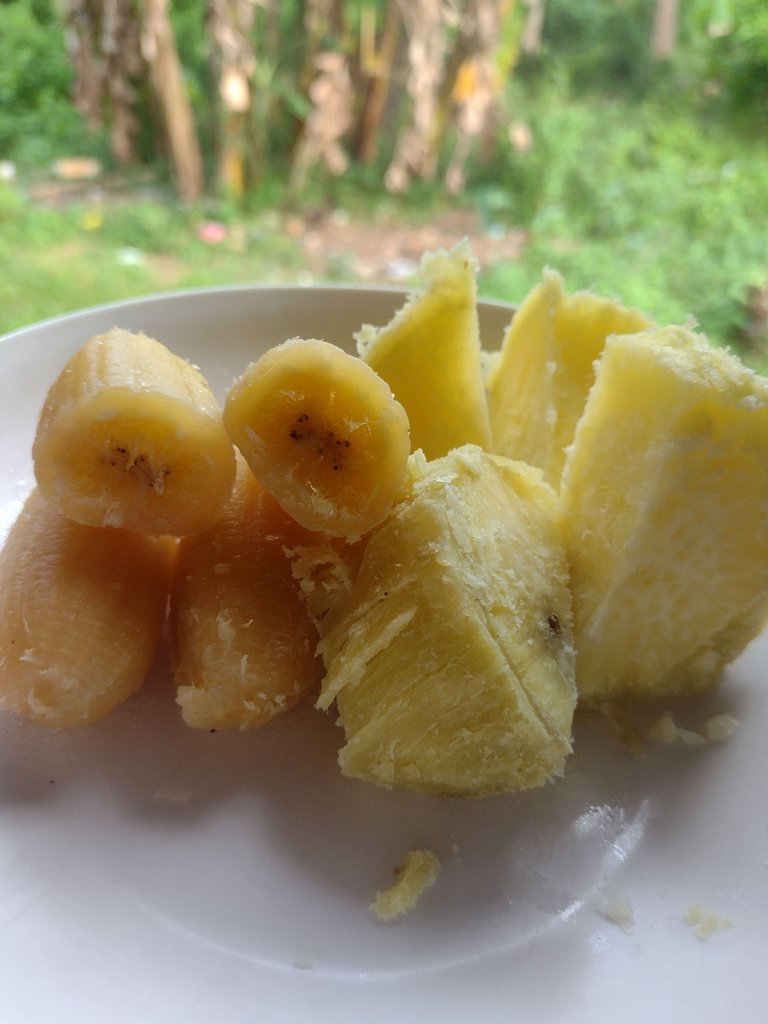 Yesterday ,my mother-in-law bought a sweet potato from our neighbor.We are craving it honestly and luckily our neighbors telling us about his sweet potato.And my brother in-law was give some pieces of banana too.
So I decided to cooked it ,the easiest way which is to boiled.And I cooked using a firewoods which reminds me childhood days.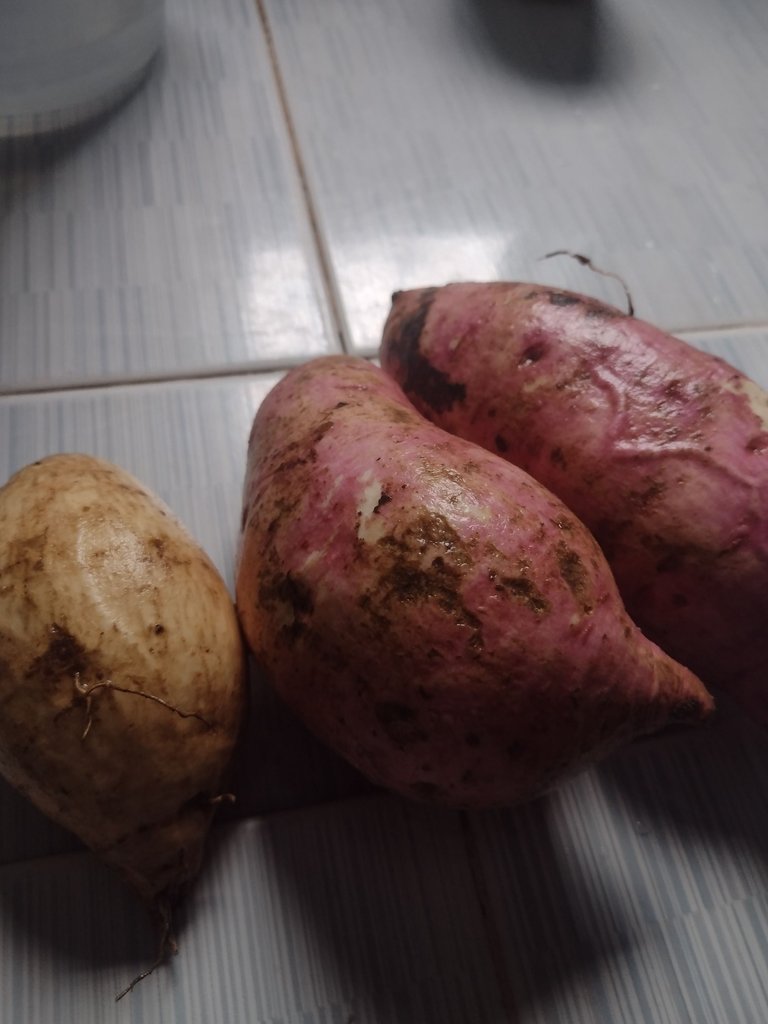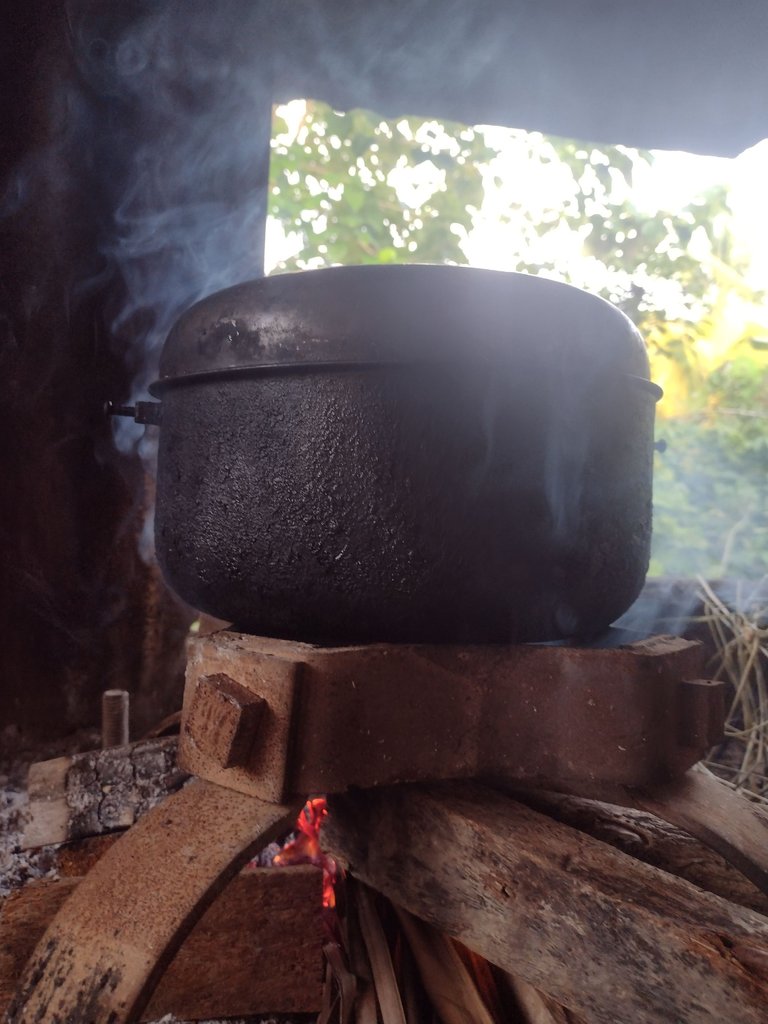 Story time!
We are a poor family living in a mountainous area .My parents are both farmers.My mom helps my father to raised their 9 children.
And as Filipino ,we usually had rice in every meal.But my parents ,can't able to prepare it sometimes.They only can buy rice after harvesting our small coconut farm.
Or sometimes we had a corn rice from my father in-law's garden but usually we had the sweet potato and banana as our meal.
As a kid ,seeing this kind of food in table makes me cry as I am wanted to eat rice with a dried fish or vegetables.As well as my siblings too ,we got sad every time we saw this food on our table.
But my parents especially my father keeps reminding us not to complain what's on our table ,instead we must be thankful that we had something to eat.
There was a time that my parents cooked a young banana though its not yet ready to harvest but they don't have any choice ,they are finding ways to feed us.
I'd still remember that time and even I don't want to eat that ,I'd still coz I know my tummy will be complaining later on if I will not eat .
But that situation gives us a lesson ,we learn not to waste every single grain of rice.
When my father able to work in a ricefield ,we are happy coz we had rice in our table.
Although we are living that kind of very simple life we are happy ,a genuine happiness we spend everyday with my family.
And now I am glad seeing my parents home with some stocks of rice.Some rice field owner offered my father to work in their farm.
While eating this food for my breakfast ,it makes me to have a teary eye as I remember my childhood days in which we are facing different struggles in life and feel blessed to overcome it all.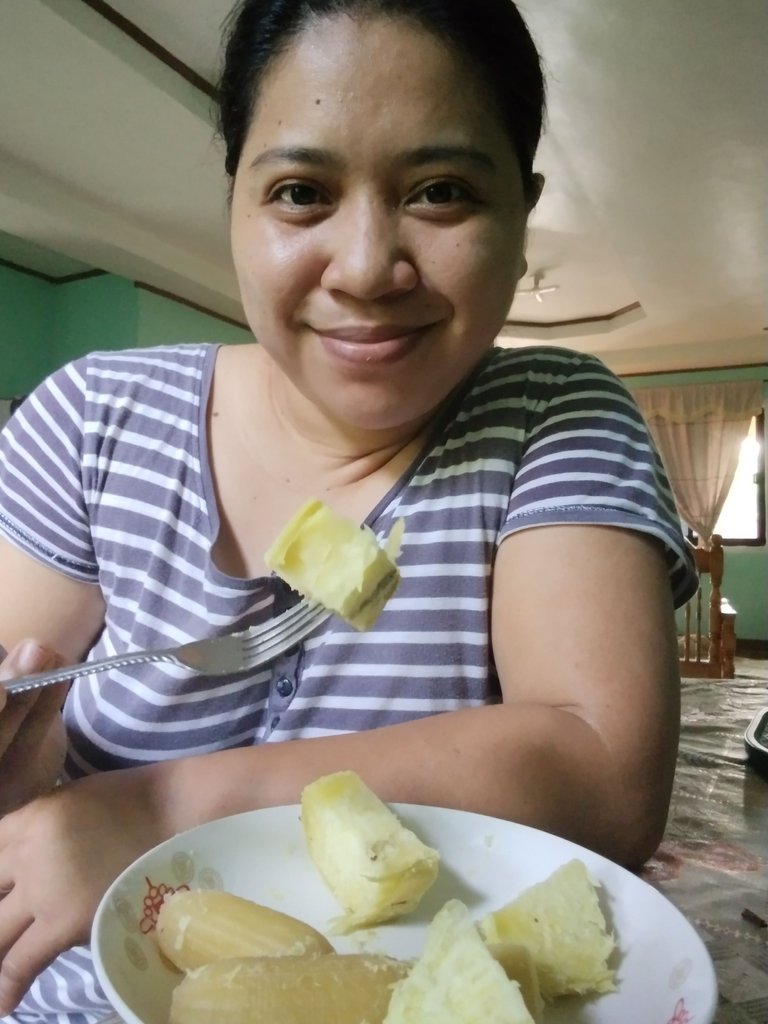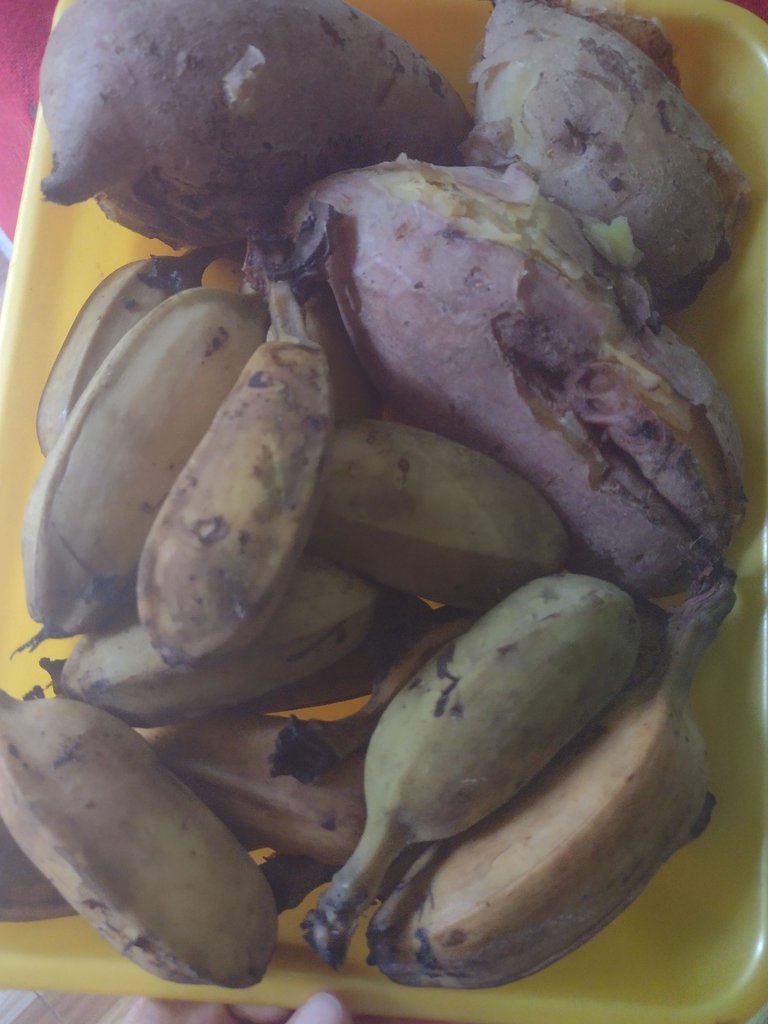 And that's if for today ,thank for your time and have a great day!
Love,
@mitch18
---
---