Wednesday Walk: Looking something for christmas decor
Hello wednesday walkers!!!!
Good day everyone ,here I am sharing again my short walk @Wednesdaywalk challenge inniated by sir @tatoodjay.
Christmas is fast approaching ,I already smells the essence of holiday.We filipinos is known as the most longer time who celebrated this holiday season.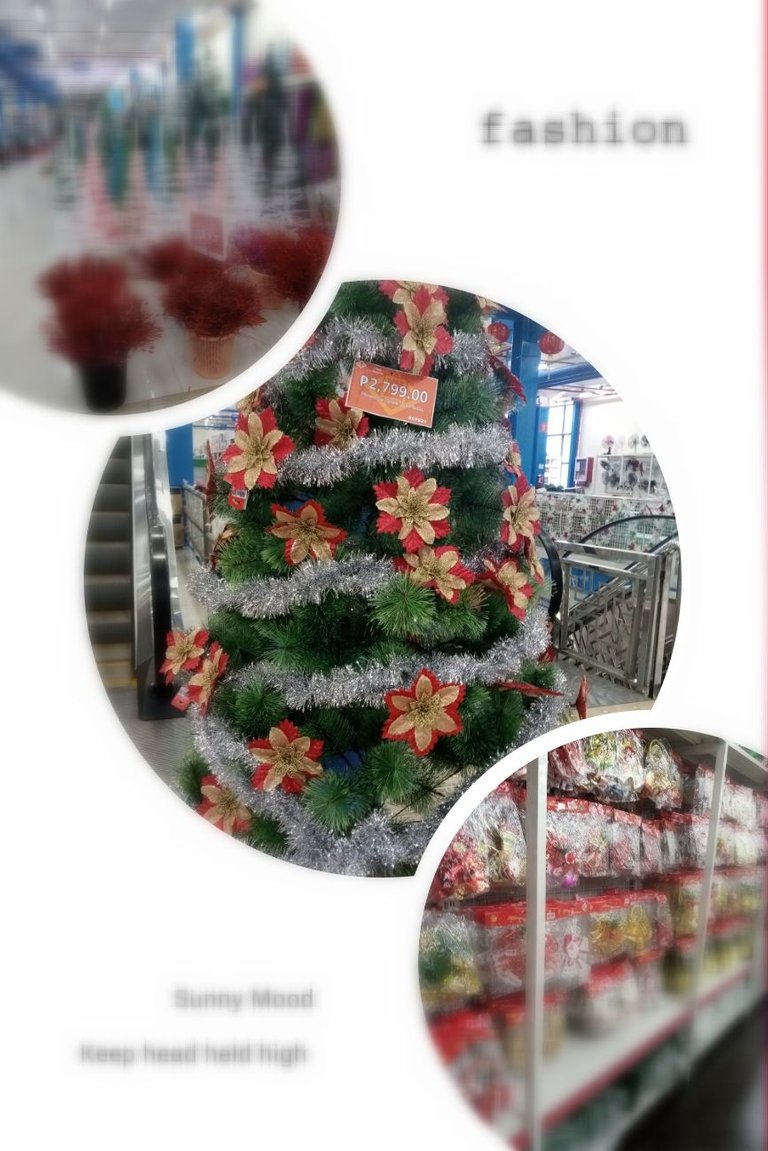 When the ber months already started a lot of filipinos are excited to have their christmas decors.
Well me personally ,I don't have that excitement since we don't have our own house .Its quite different from the last year christmas season where I was busy and excited for the christmas decors but sad to say that December 16 the super typhoon destroyed our house and thats the reason why we are now at my inlaws staying for the meantime while our house was not yet done.
My sister in-law the owner of the house where we are staying right now asking me to watch and look for some christmas decors in the town.She was not here as she needs to work abroad for her two kids ,she's a single parent and raised her kids alone.
Since she wanted me to decor her house ,she asking me to watch some decors at the mall so that she can budget it.
So this morning ,I went to the town as early as 8:45 ,I choose to leave the house at that time as I thinking that maybe it will rained this afternoon as the weather here is not so fine.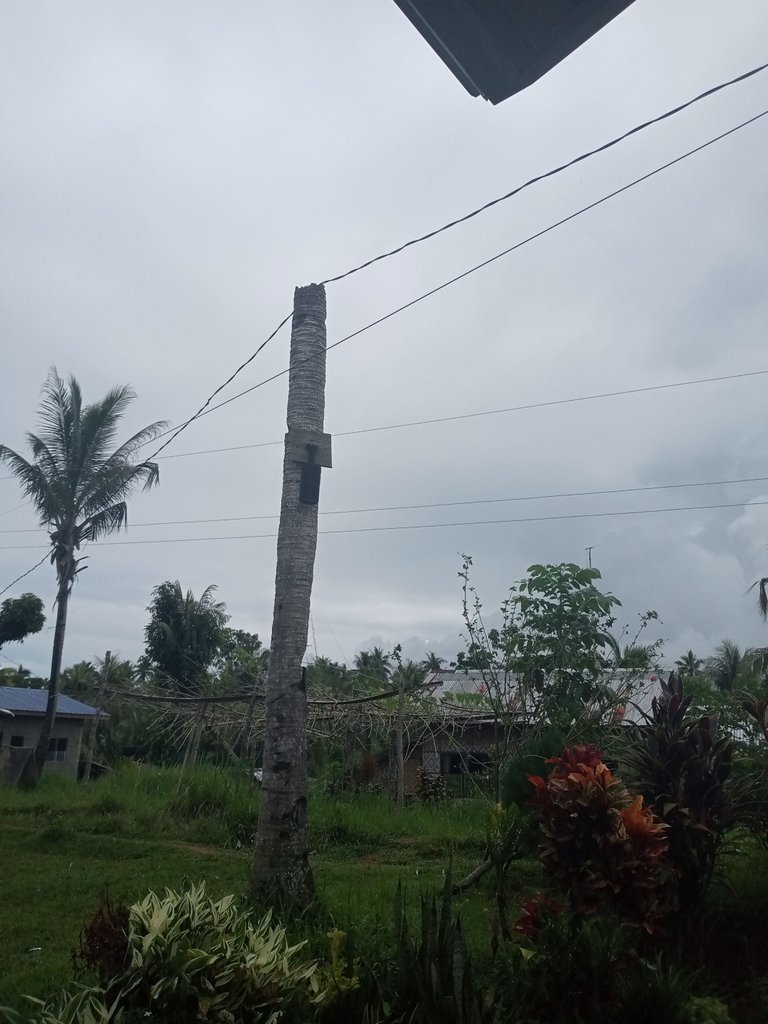 Before I left the house ,someone is calling me and its our neighbor who is selling snacks and I bought her lumpiang malagkit and ice candy for my kids.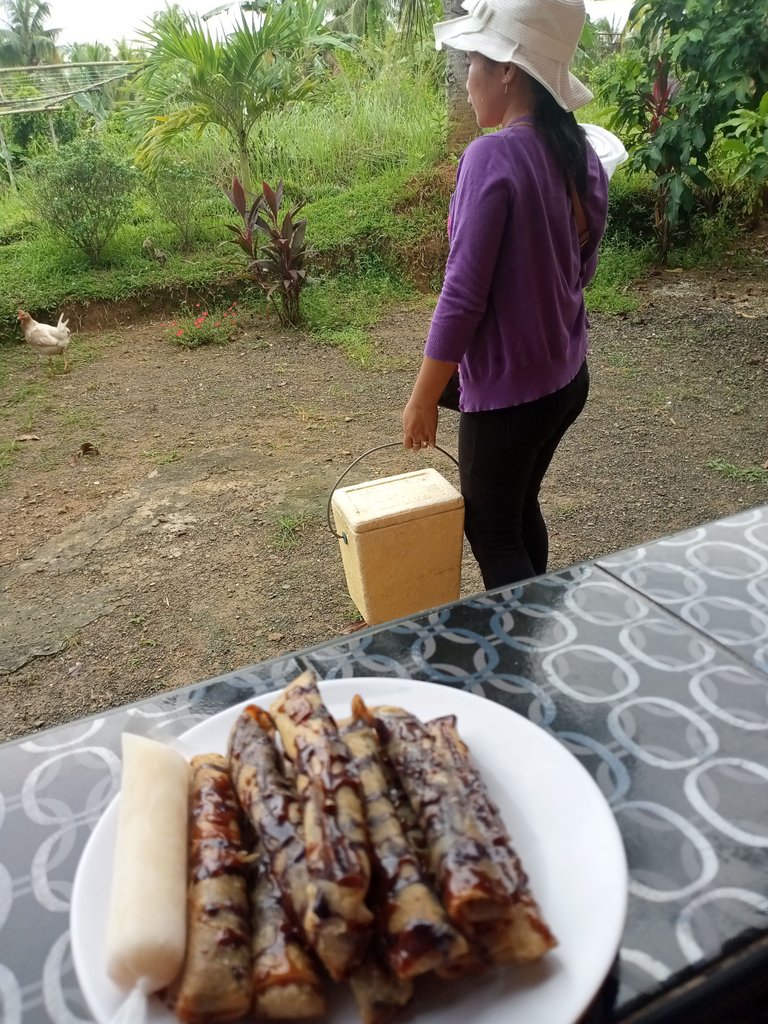 I took a picture in our muddy pathway ,this is not what I did'nt like ,went somewhere with this not nice weather because of not having a cemented pathway ,its kinda hustle but all I had to do is to endure it and accept it hihi.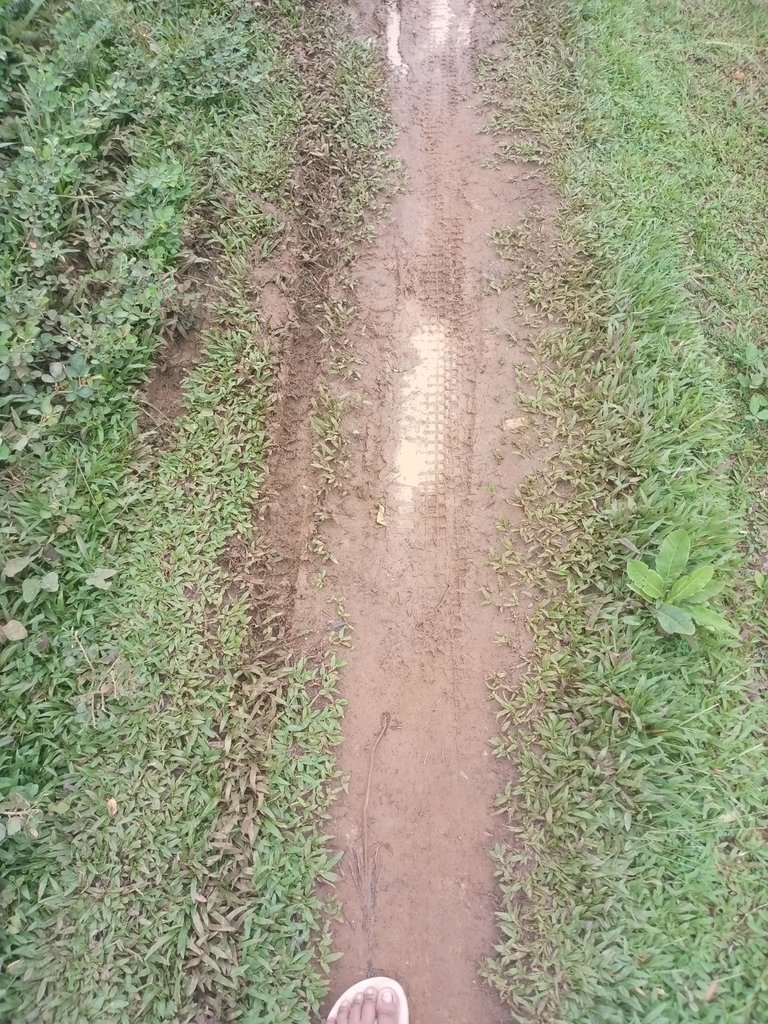 I came to the town after 6minutes of riding a motorcycle and went to JnF mall quickly then went upstairs for the christmas decors section.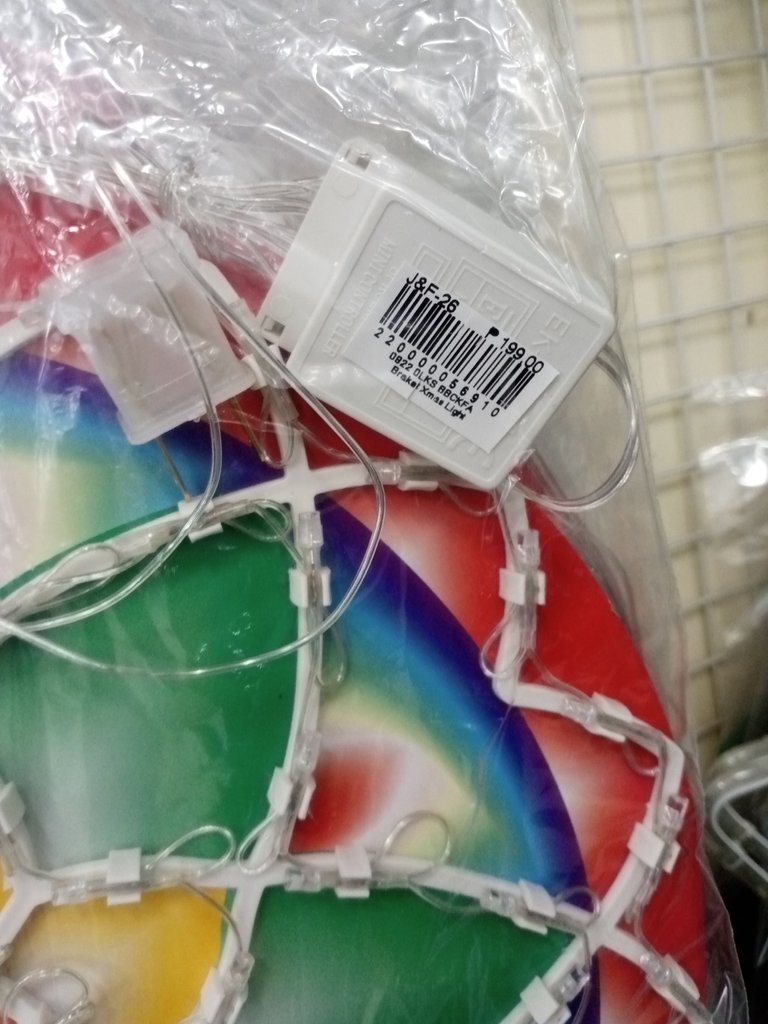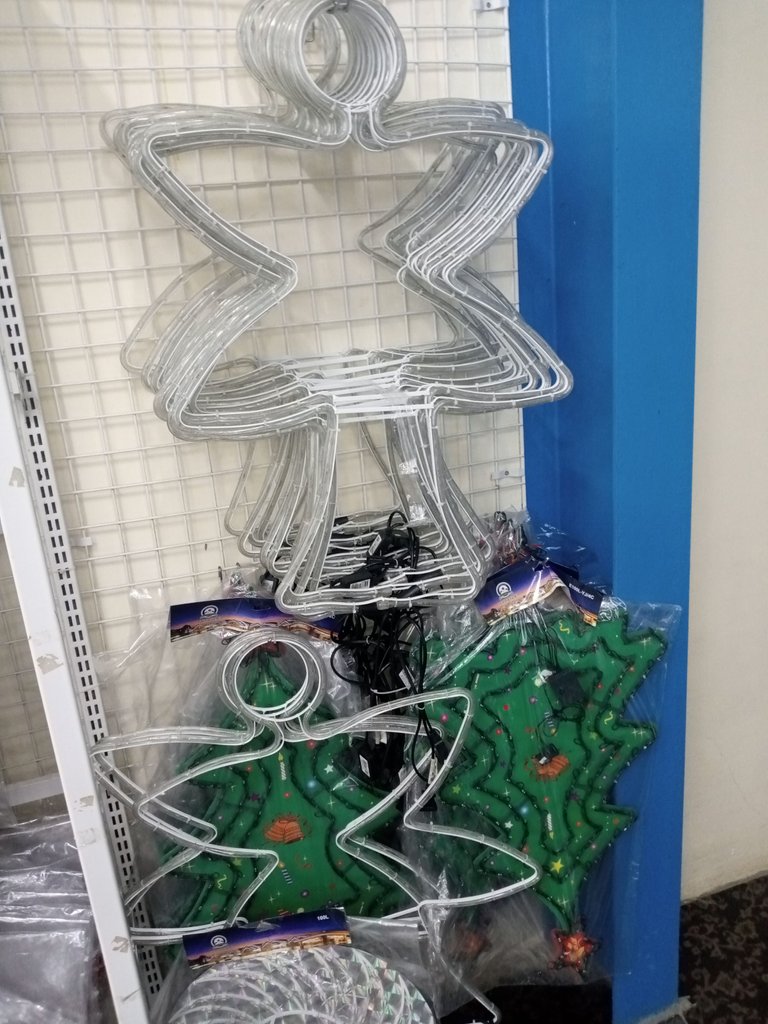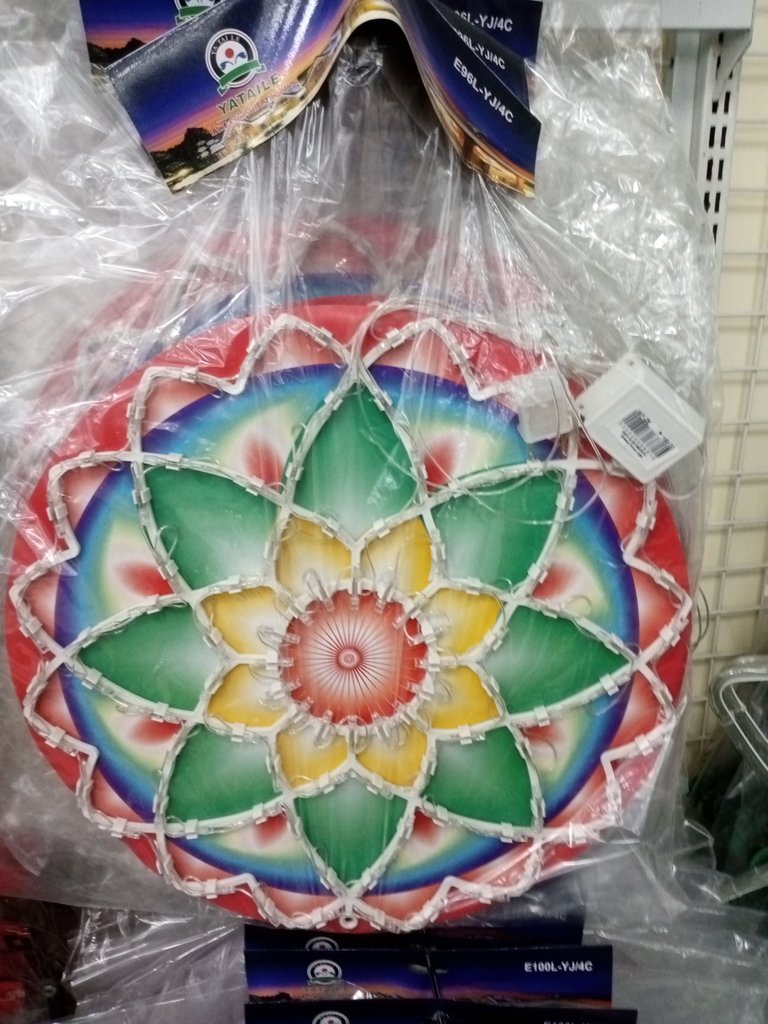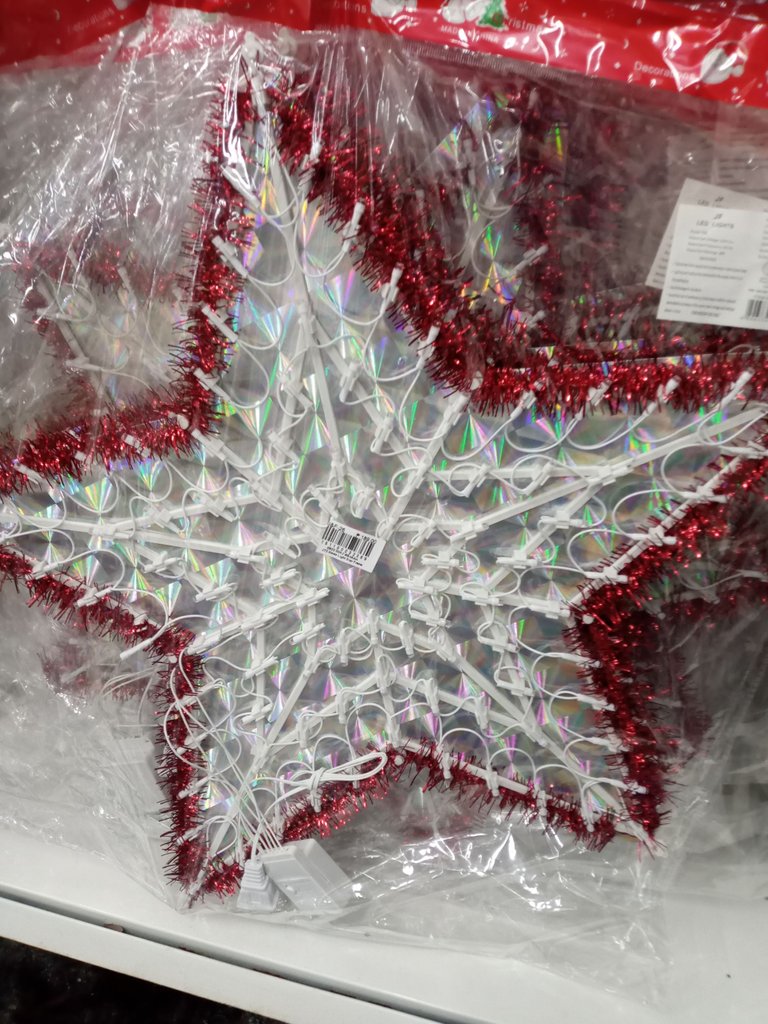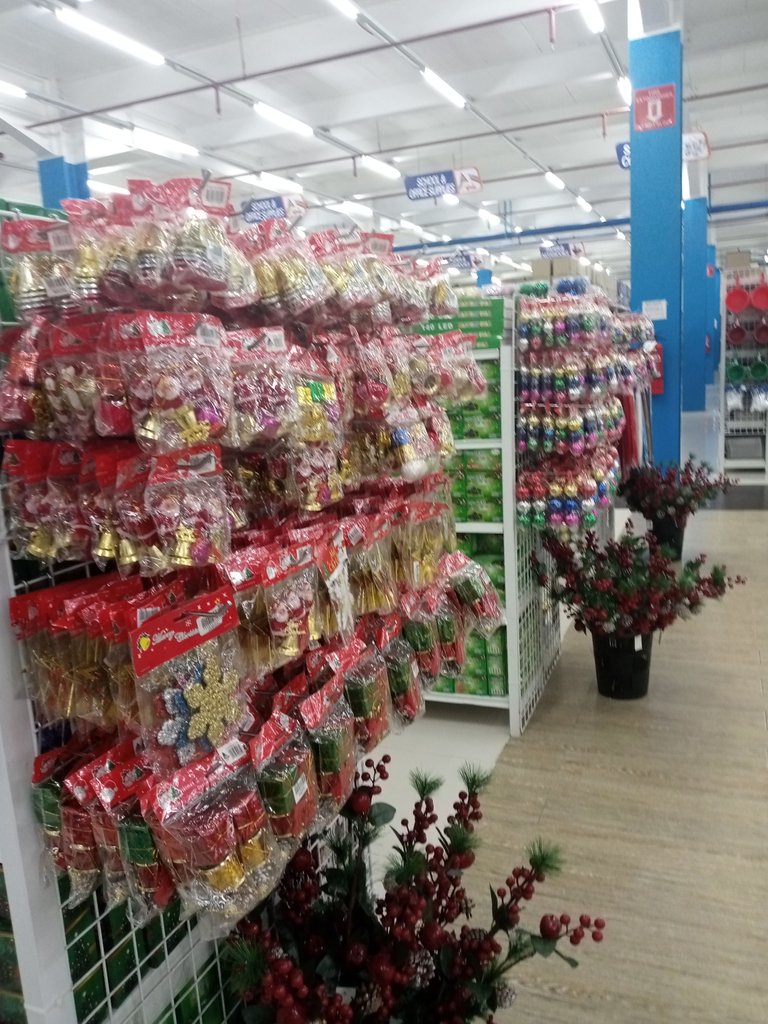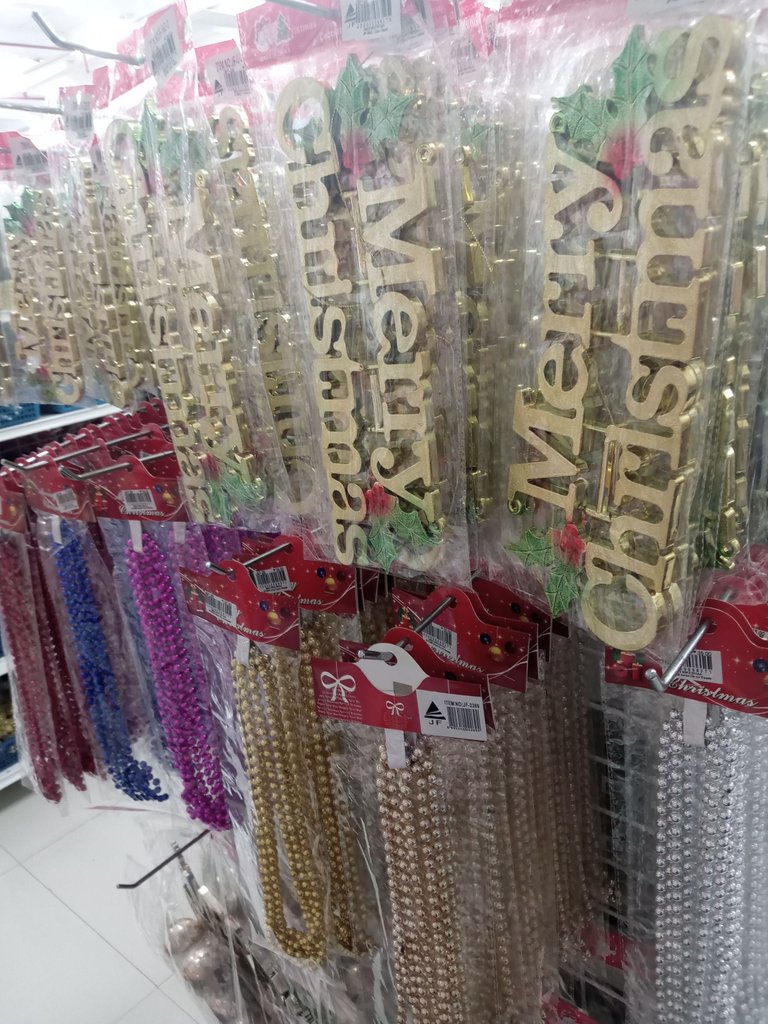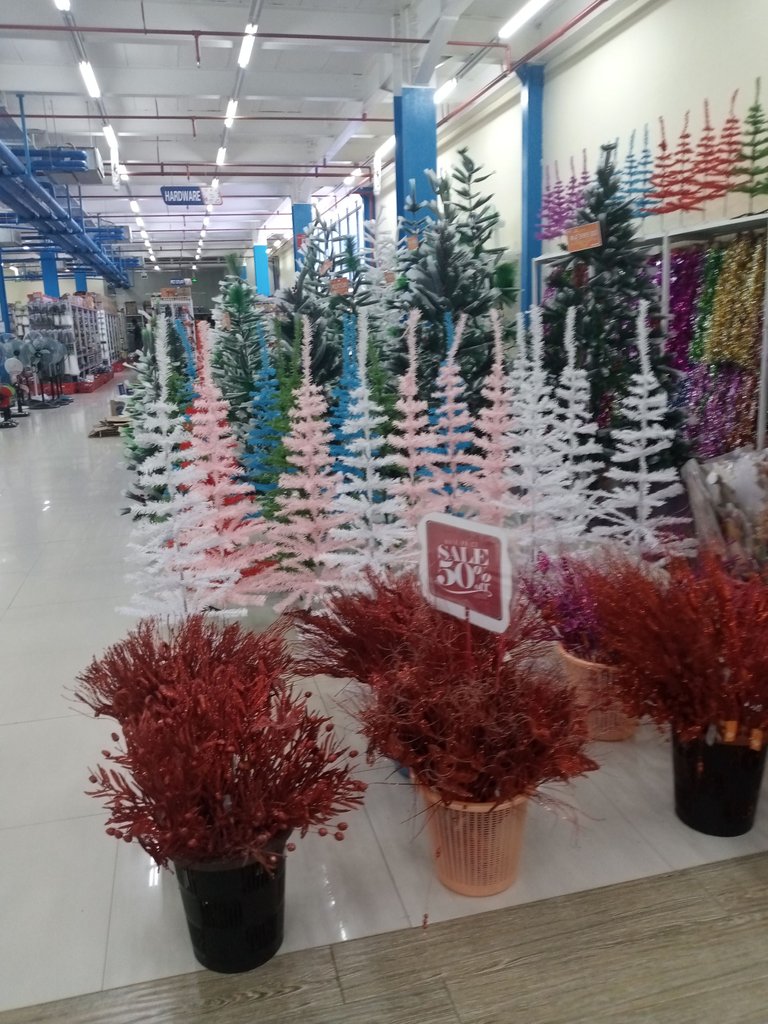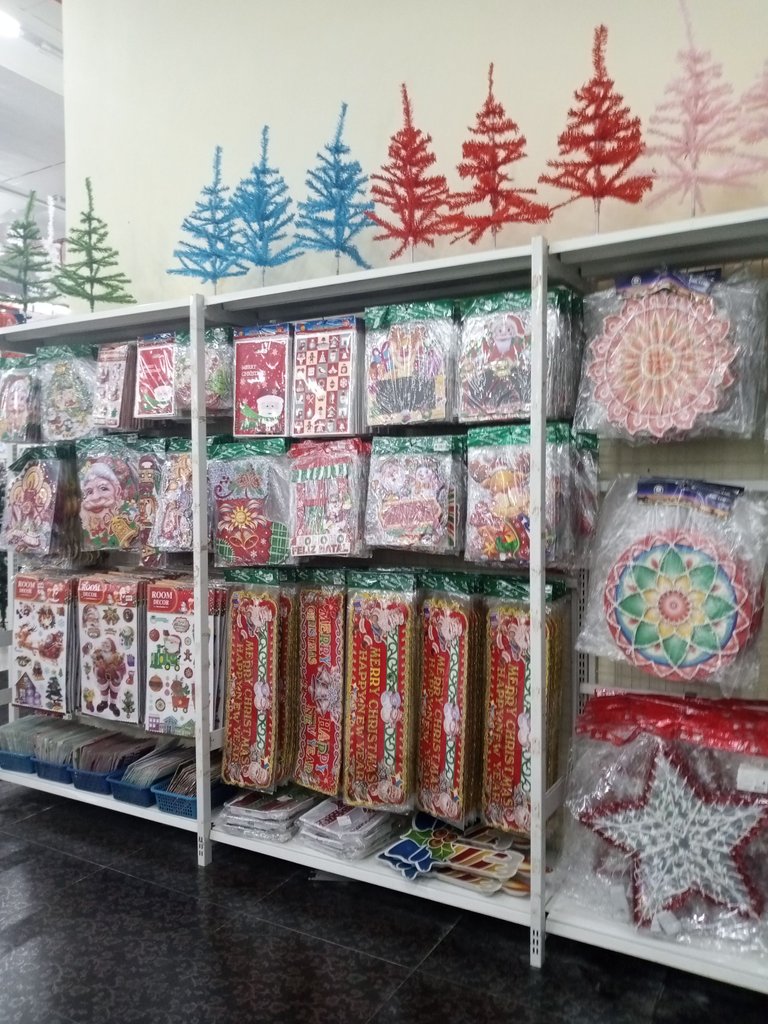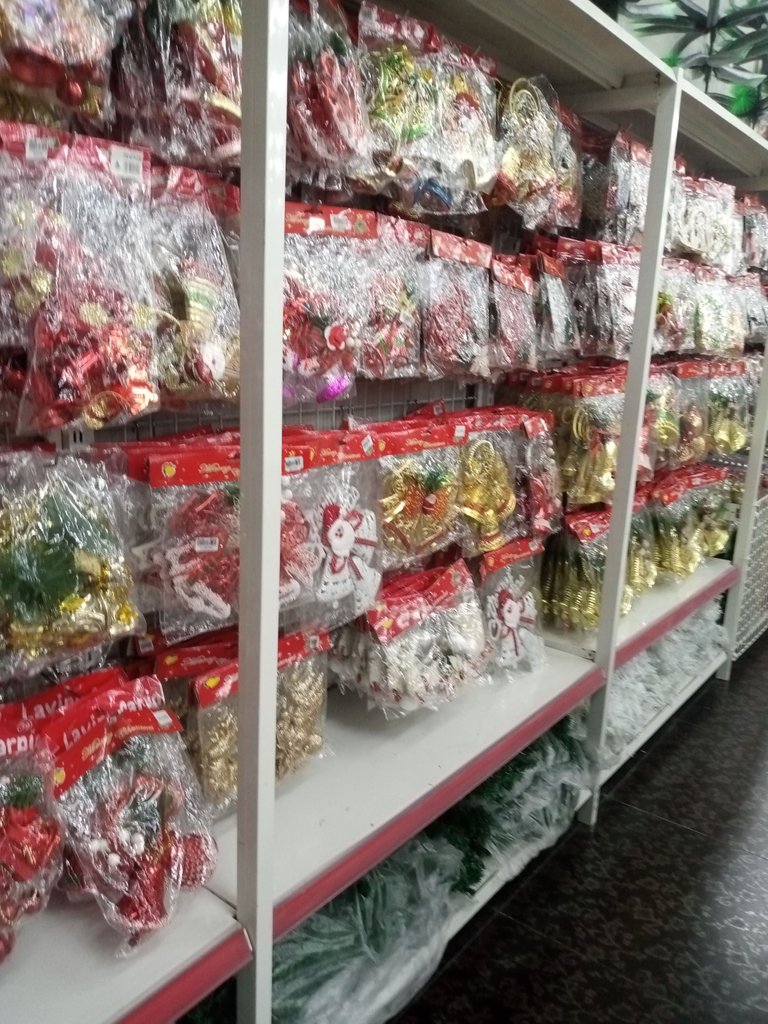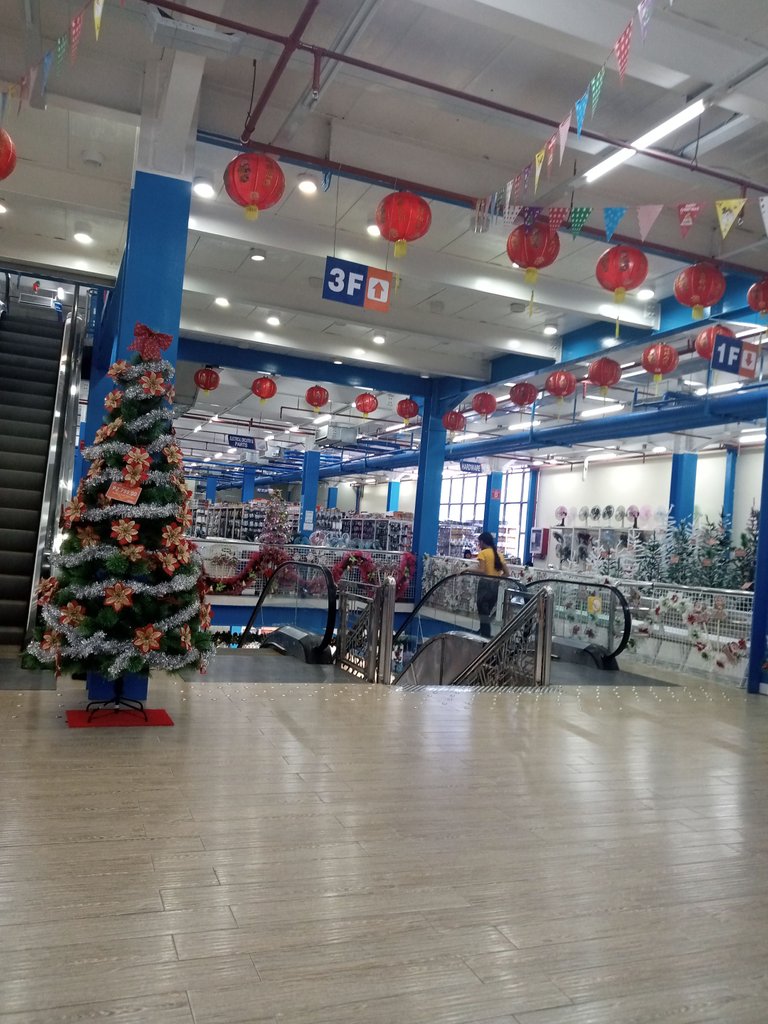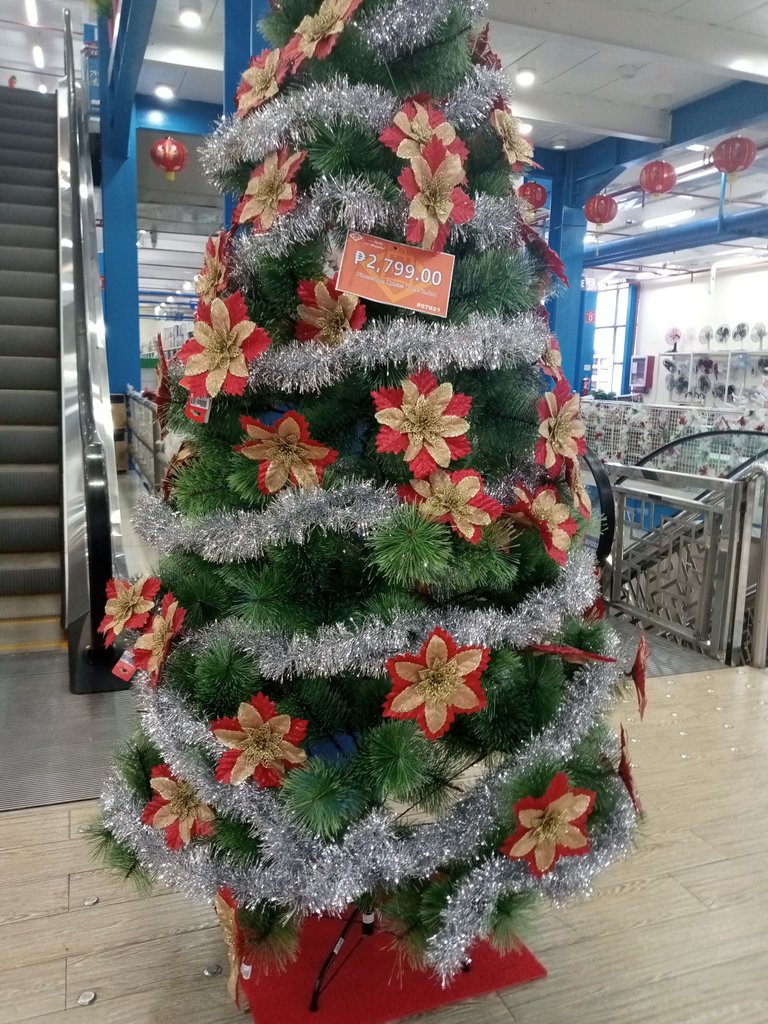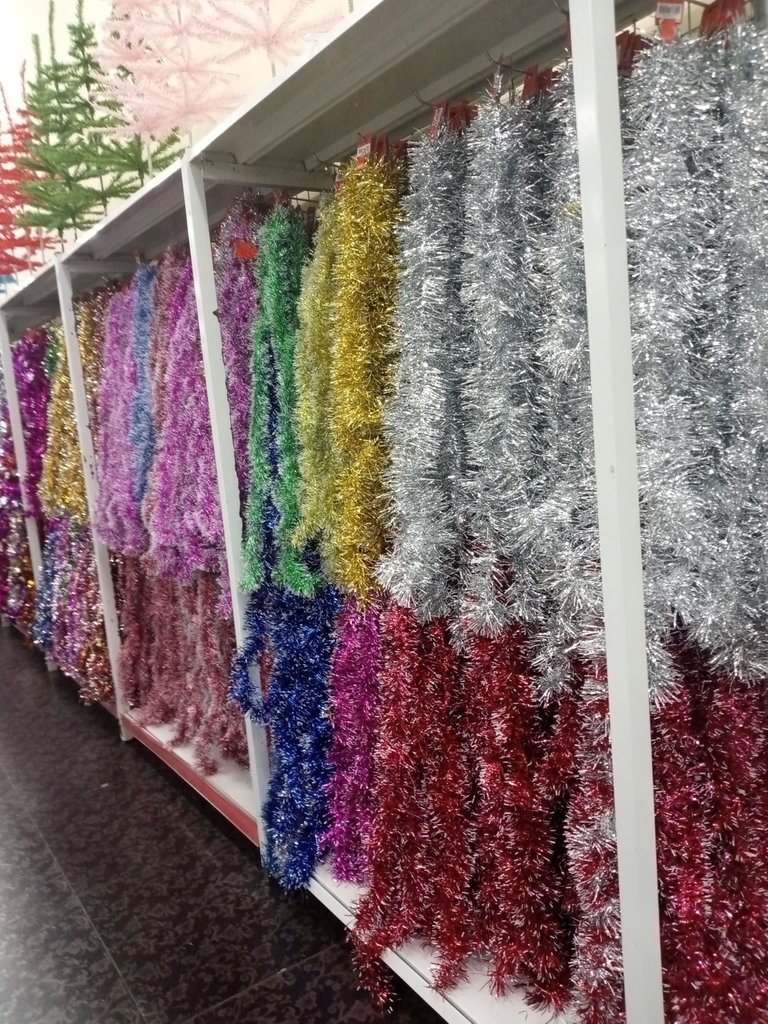 I took this photos and send it to my sister in-law and she said she going to send me a money next week for this.
The funny thing happened was I was out of my mind ,I did'nt noticed that I am holding the christmas lantern and passed the counter haha ,good thing that the exit of the mall is a little bit distance or else the security personel will catch me and thinking that I am a theif .
Oh my ,I can't imagine if that will going to happened to me ,I immediately put it back .
I was holding it as I wanted to checked the lights but I did'nt saw some incharge for an assistant and I forgot that I am still holding it haha.
I felt ashamed of what i 've done ,my goodness I can't imagine my self that catch by a security personel ,I am lucky enough that I able to notice it while I am not yet at the exit of the mall.
After that ,I went to the market to buy our viand and went home.
And that would be all for my wednesday walk ,thanks for reading.
See you in my next blog.
Love,
@mitch18
---
---