Canada goose snow covered beak
Canada geese are a coming site in Calgary. Generally you only need to be near the Bow river for a short time before spotting some. I was lucky enough to get fairly close here with a Nikon 105mm. Using this lens as opposed to a telephoto served to give some nicer depth of field to the images. If I had used a zoom lens then the effect you have taken away some of the depth and made the images appear flatter.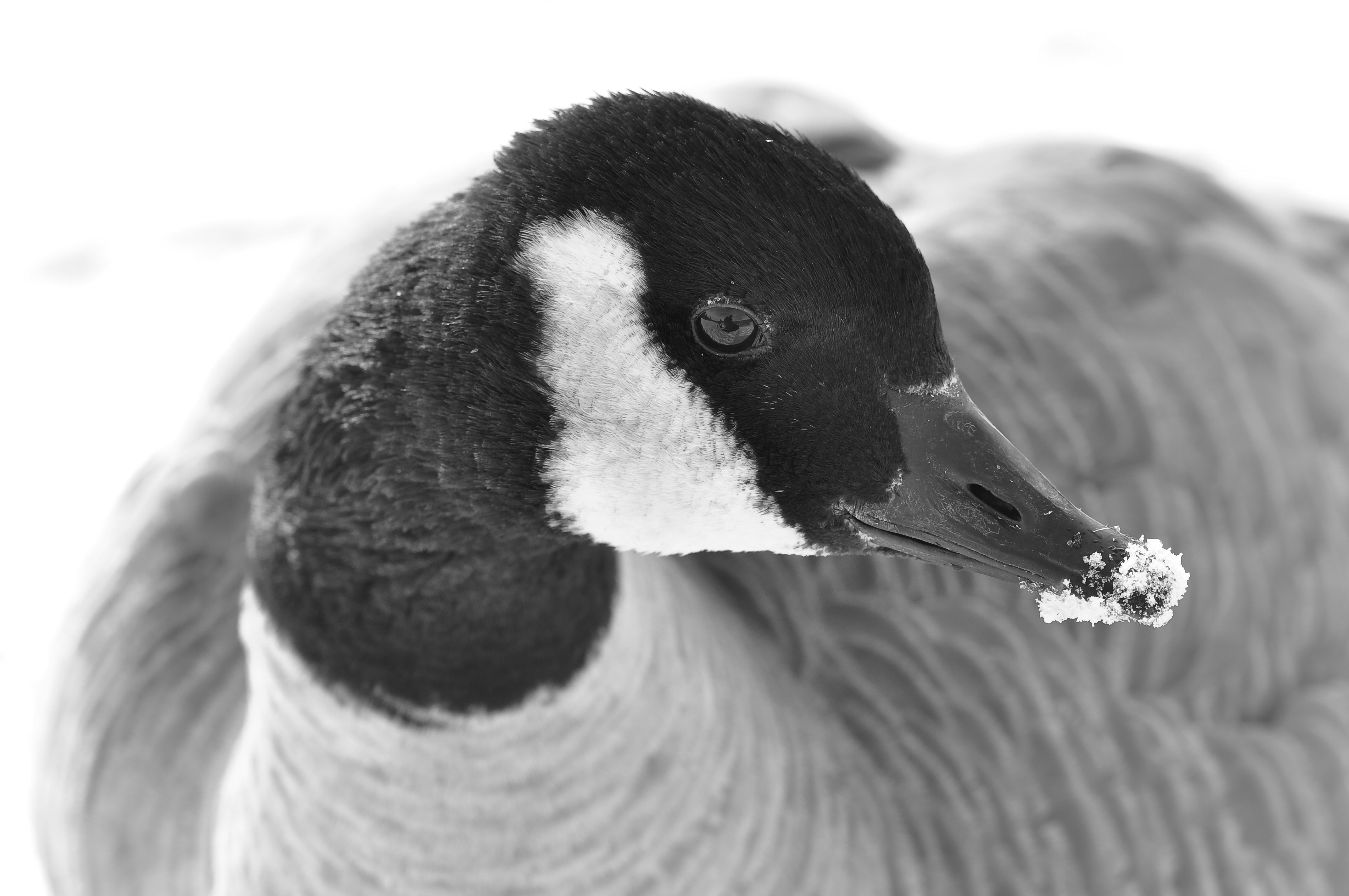 Nikon D7000 1/200 sec. f/6.3 ISO-160 at 105 mm
The snow on the beak was a nice little detail I find adds more life to the photos. The eyes have a decent amount of catch light in them to really stand out as well. Canada geese can be fairly docile and friendly just don't get to close if they have babies around as they get quite protective.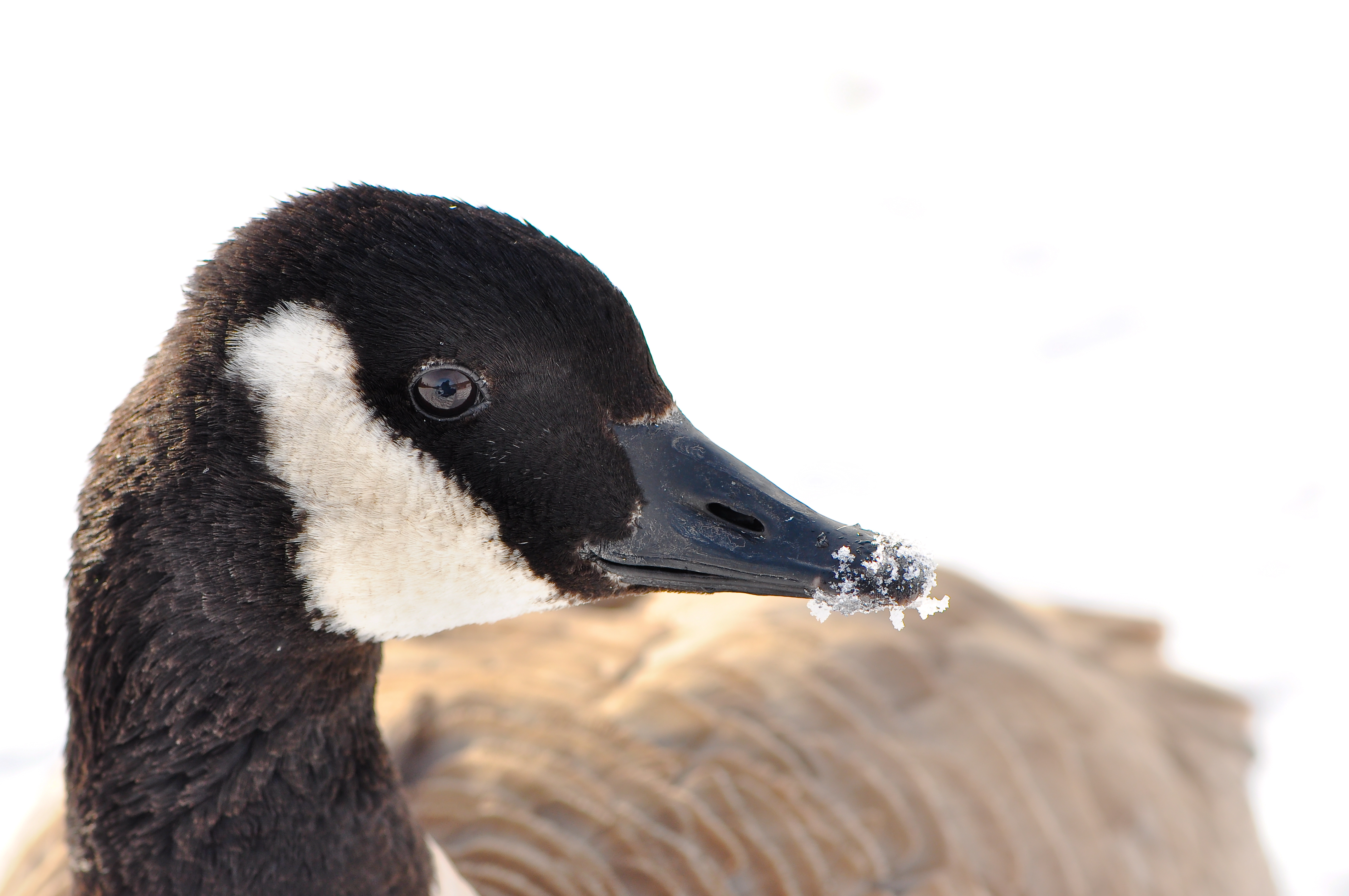 Nikon D7000 1/200 sec. f/6.3 ISO-160 at 105 mm
---
---