Grasshopper close up
Grasshoppers can be tough to catch sitting still for very long. I often see them on my path on hot sunny days when I am out for a hike. As soon as I see them and start to even think of getting a shot they are gone. With some practice I found if I can slowly approach from behind they usually wont notice me so quickly.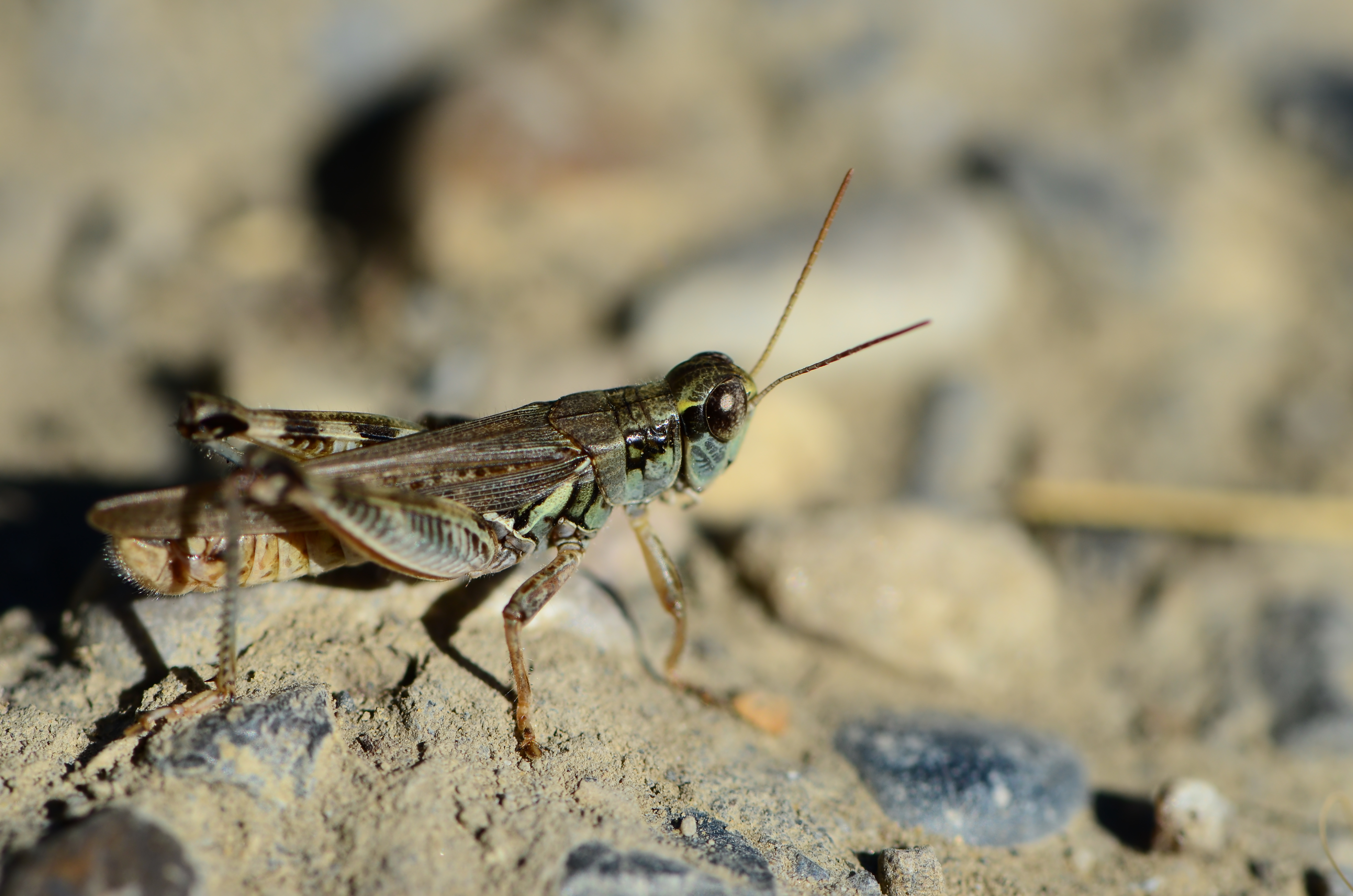 Nikon D7000 1/1250 sec. f/6.3 ISO-200 at 105 mm
Coming from from above slowly I was able to get a great top down view of the grasshopper as it perched ready to hop away again.


Nikon D7000 1/1250 sec. f/6.3 ISO-200 at 105 mm
---
---