Monomad: Big Horn Sheep in the snow
Big Horn Sheep sometimes called a Ram can be found commonly in the Rocky mountains. In my province Alberta it is something you will likely spot if you are in the mountains even just occasionally.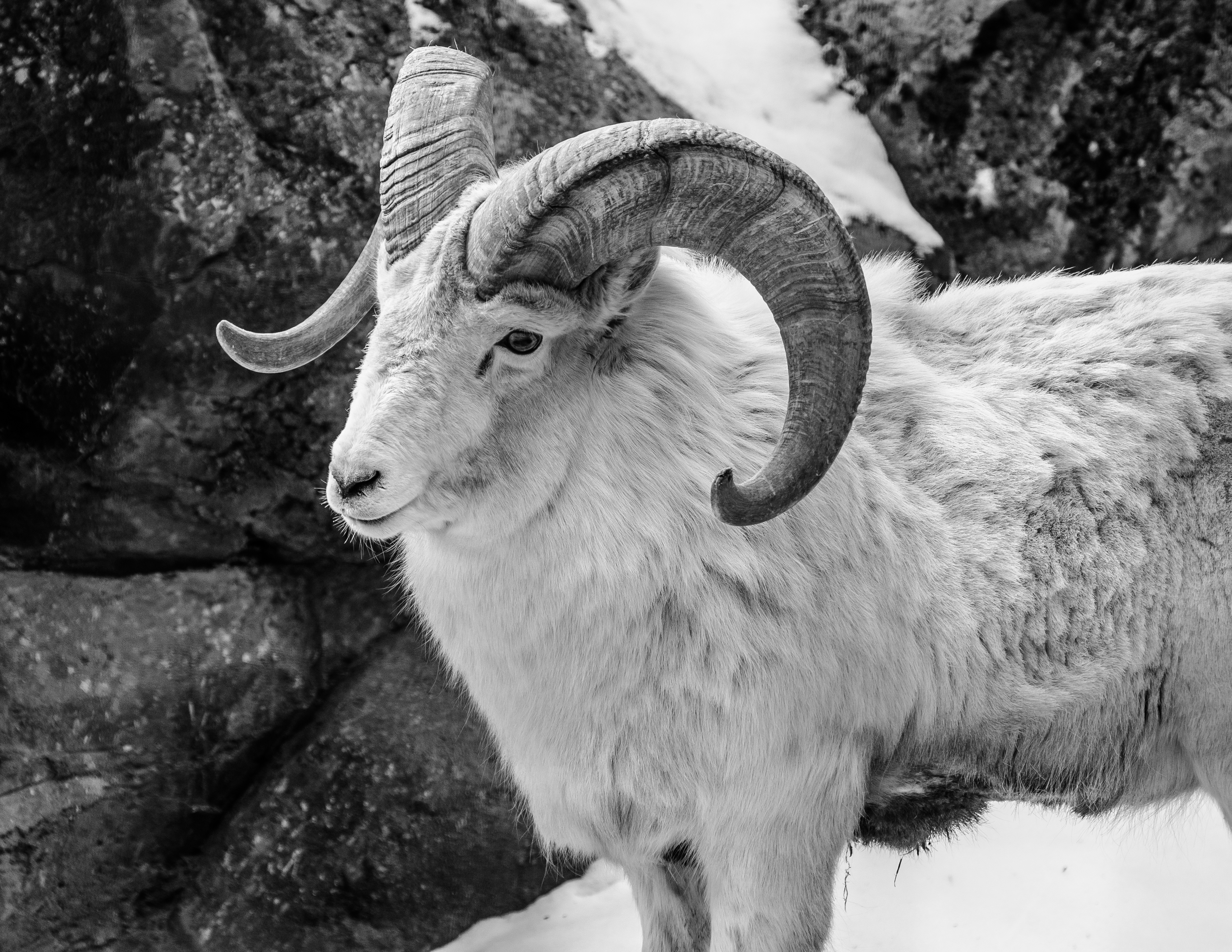 Nikon D7000 1/500 sec. f/4.8 ISO-320 at 145mm
I thought the snow and the white fur coat lent itself well to black and white.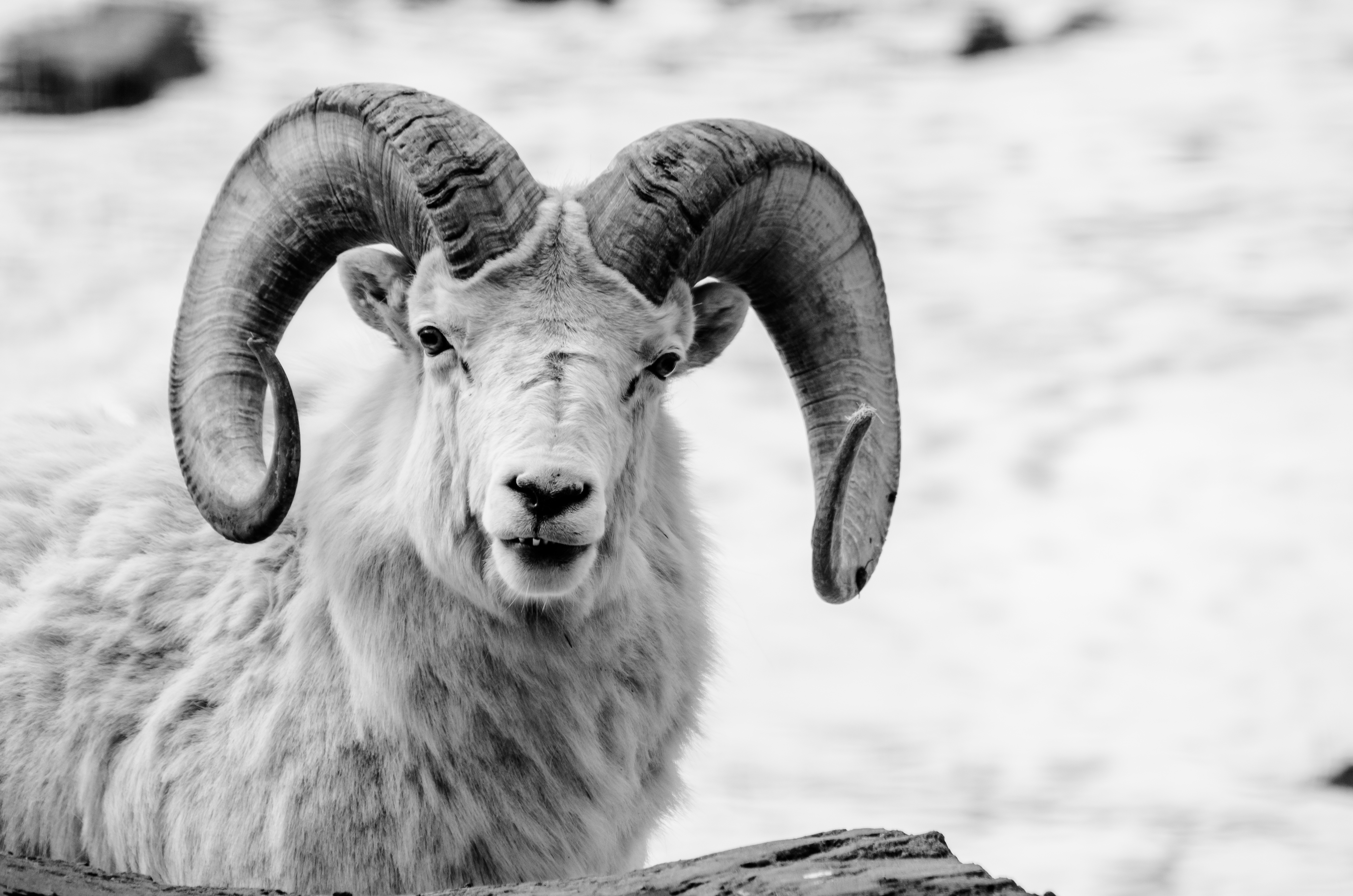 Nikon D7000 1/500 sec. f/4.8 ISO-320 at 145mm
---
---