Beautiful Beach Decorated By Many Fishing Boats
Hello all friends, how are you all, I hope you are in good health and well, always able to follow activities smoothly and make things easier.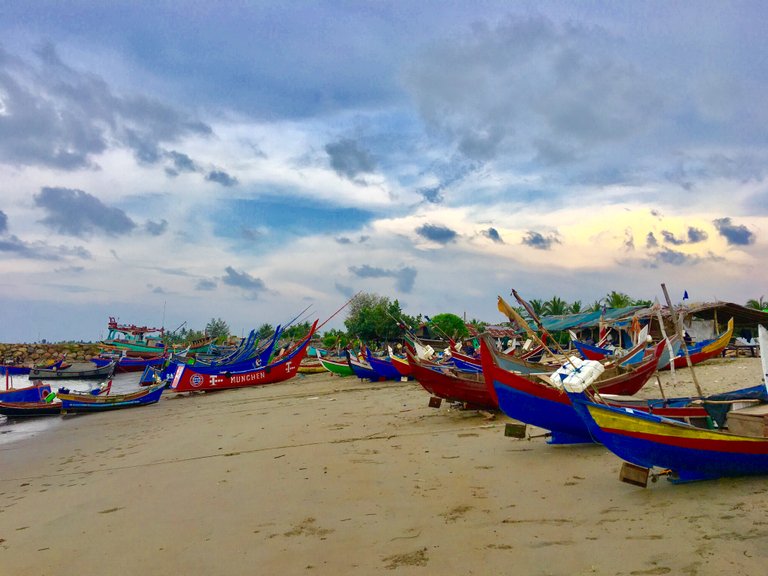 Meet me again and on this occasion I would like to re-present some of the pictures that have been prepared for all of my friends, hopefully this can be useful for all of us, so before I start writing, I first write honorable words and greetings to friends. all friends.
I'm very happy to be still with you all, even though we are from different places but we always share articles on hive, I really miss you all, and I hope all hive friends are in good health and always in the protection of the almighty. In my days when I open hives I am very happy to see posts that friends have shared, I am very entertained and also add insight.
Praise be to God who has given blessings and health so that we can re-share posts on hive on this happy occasion. First of all, I would like to thank the honorable ones, namely all hive friends wherever they are.
On this occasion I want to share some posts that I have prepared, namely postings of very beautiful fishing boats on one of the beaches. That day I went to the beach with my nephew and there were a lot of fishing boats resting on the beach, this beach was filled with small fishing boats that had very beautiful colors. The people around them are fishermen in their daily activities to support their families. I really like visiting the beach because for me we can feel the very nice air weather on the beach. I saw that the colors of the boat were very beautiful and many boats had writings or paintings on the walls of the boat. Friends, you can see the pictures that I have prepared below.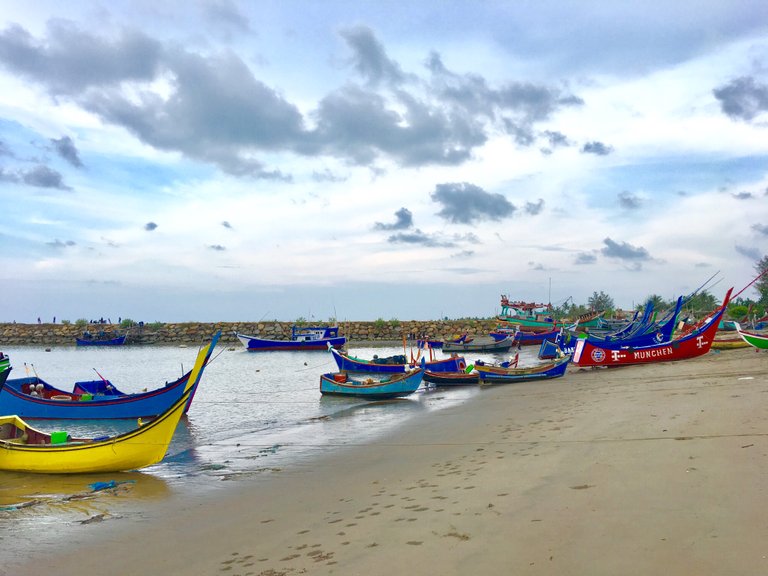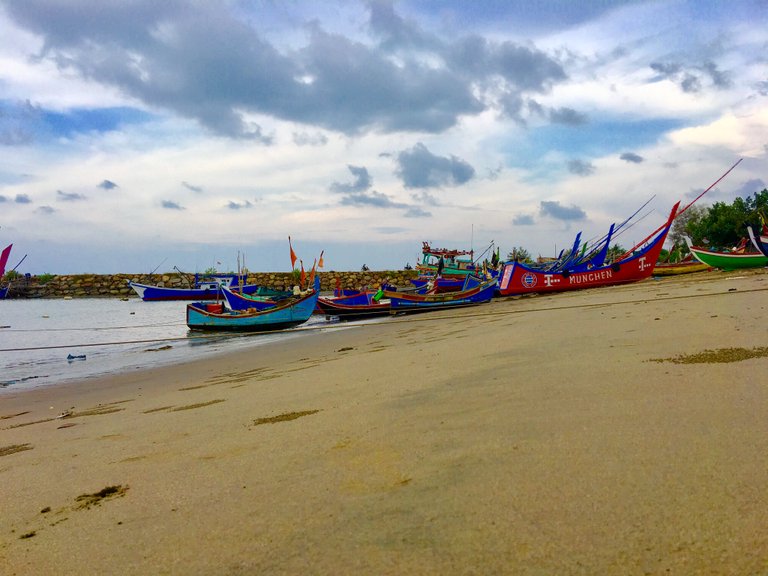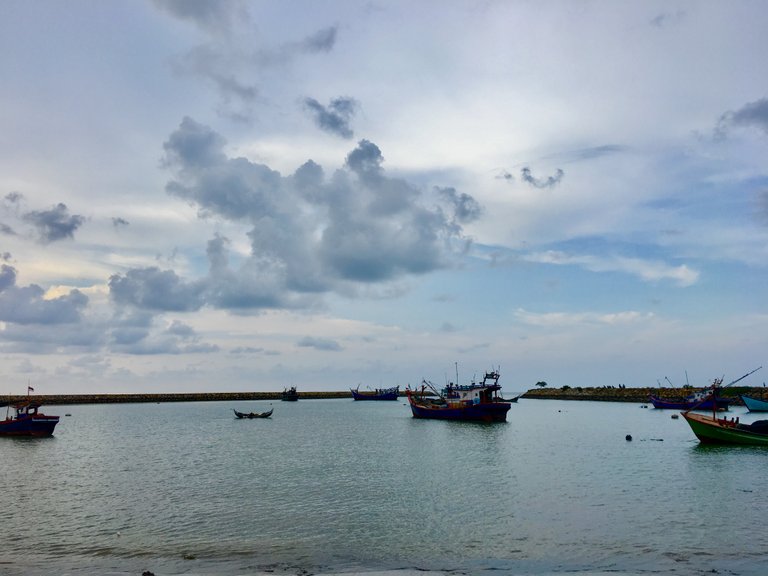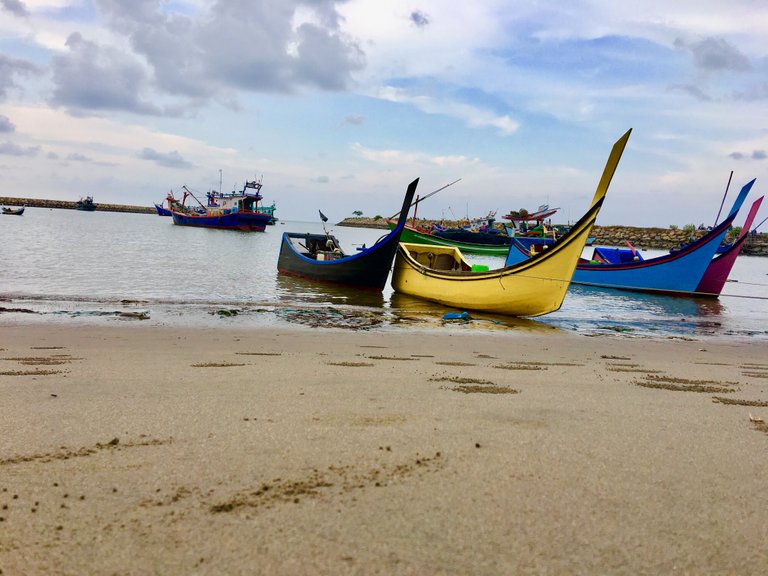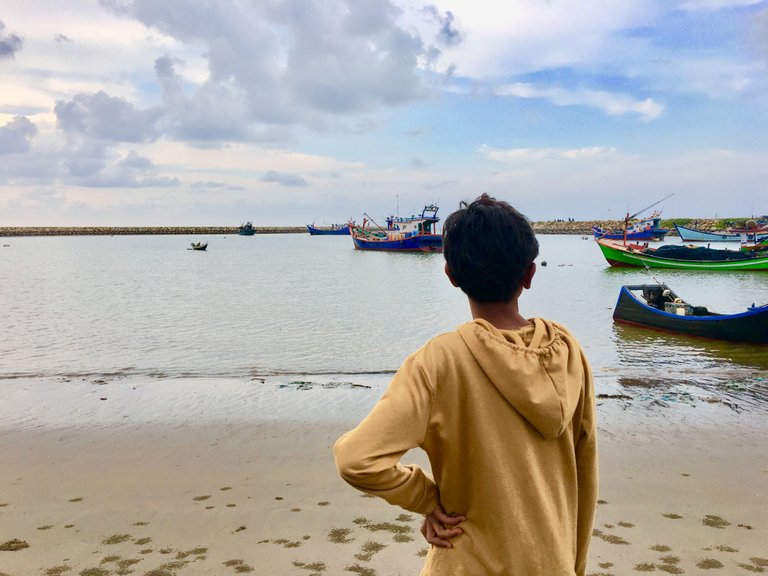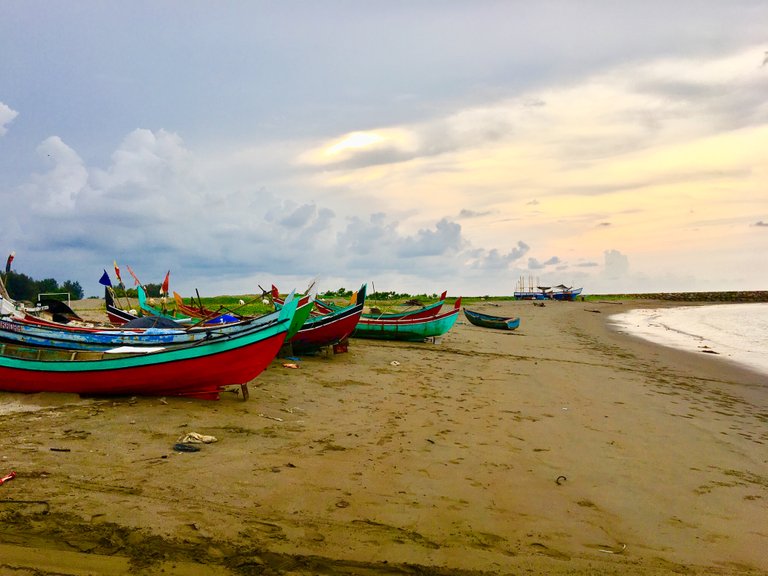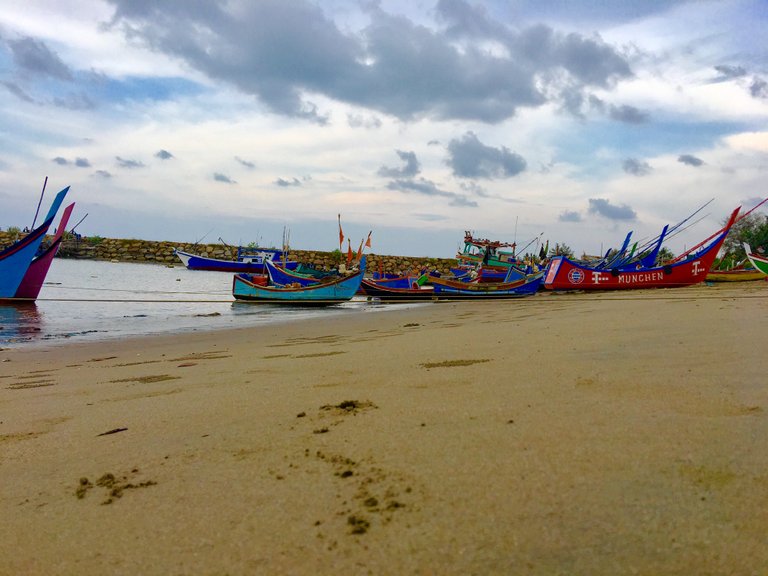 At the end of this post I say once again a big thank you to hive friends who have supported it. I hope that friends can leave suggestions in the comments column, so that with suggestions from all of my friends, I can display even better posts.
"Best wishes"
| Photography | Beach by Boat |
| --- | --- |
| Camera Used | Smartphone |
| Model | iphone 6 s + |
| Photographer | @mnurhiver |
| Location | Aceh, Indonesia |
---
---