Catching Parent Goldfish To Do Spawning With Practical Students
Hello all friends, how are you guys today, hopefully we are still in good health and can carry out activities smoothly.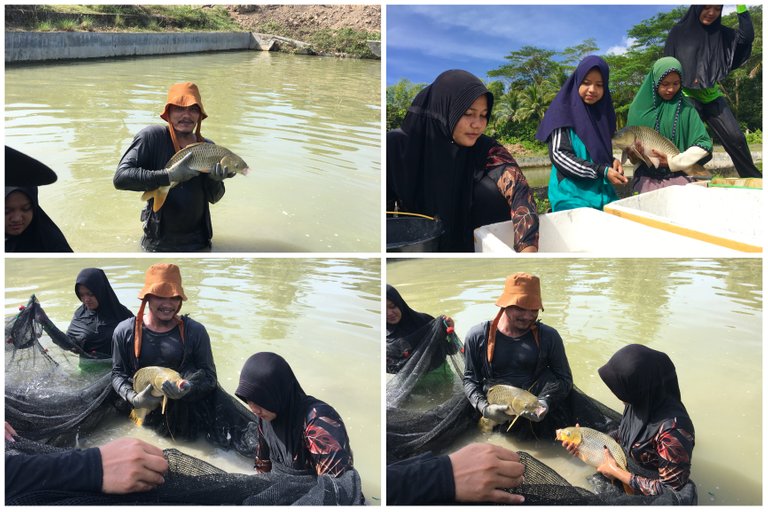 ---
Today I want to display some of the pictures that I have prepared on the page where I live. In the past few days the activities are very busy because there are several students who are practicing at our place. So we have to spend some time with them to be able to teach them the things they want to practice here. We have to prepare several brooders from tilapia or from carp for those who want to do semi-artificial spawning. So in these pictures I want to show the state of How do we catch some of the brood fish that we work in.
In our place, we also have large fish, such as the mother of a goldfish, which weighs more than 3 kg. We release the broodstock into large ponds and when we reuse the parent we will catch it using a net. To make it clearer, friends, you can look at the pictures below that I want to show because there are pictures that we are catching the goldfish parent. So after we pulled the net we took the fish and then we stripped to see if the brood was cooked or not. Parent who has matured gonads, of course, we can do spawning, so if we already have good parent scales, we will bring them to a pond in a place and there we will do the marriage later. Alright friends, let's take a look at some of the pictures that I have prepared and here I will also explain a little about these pictures.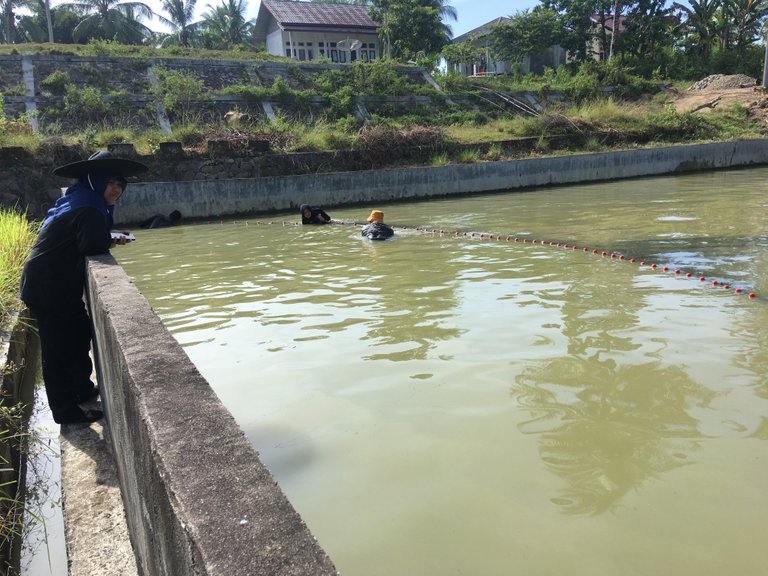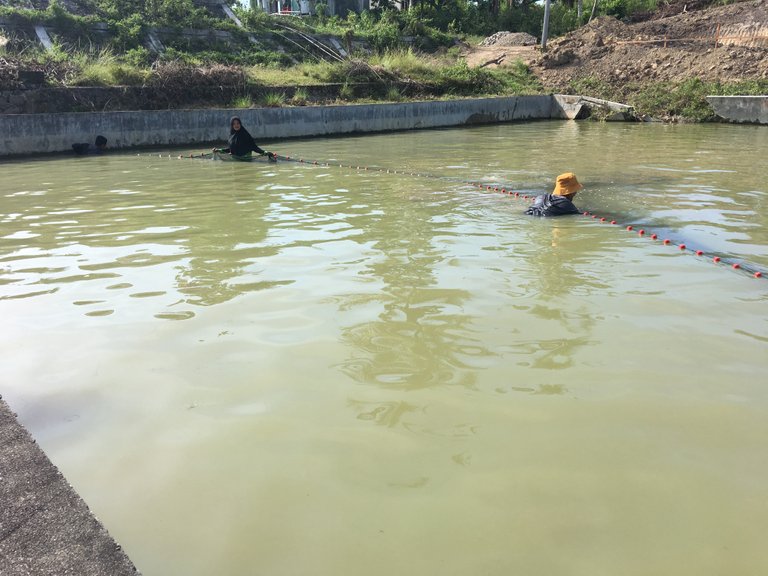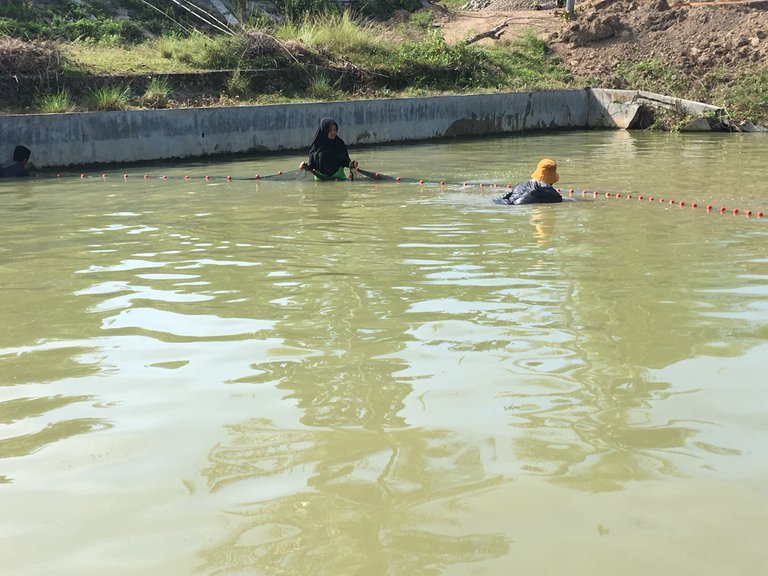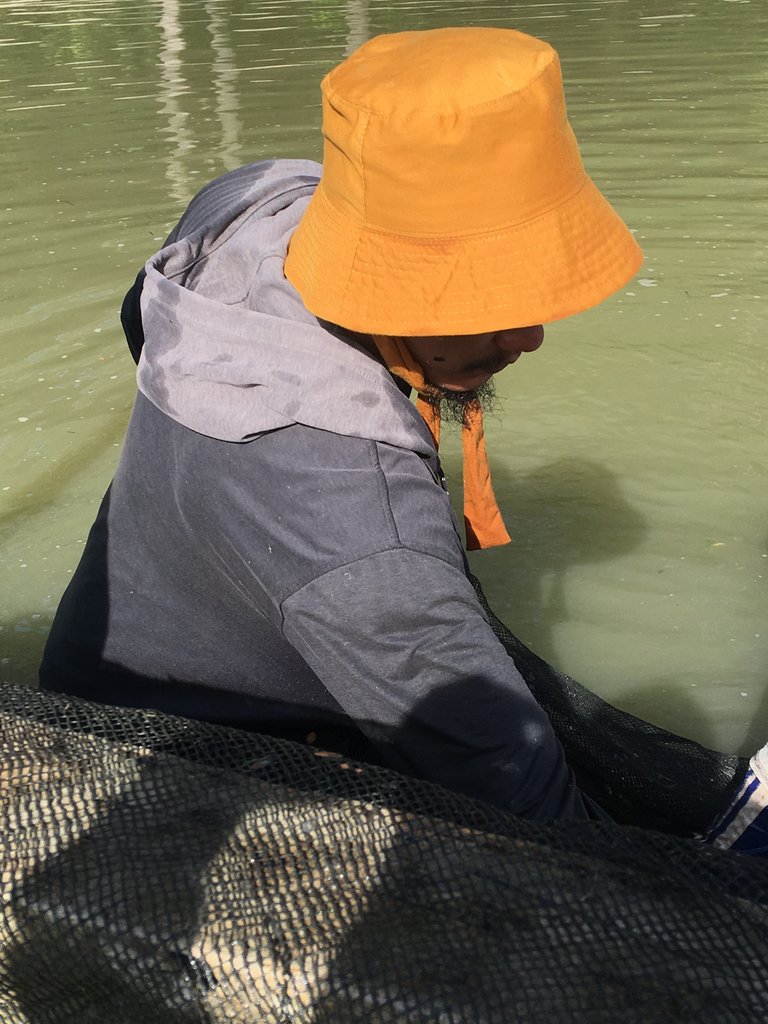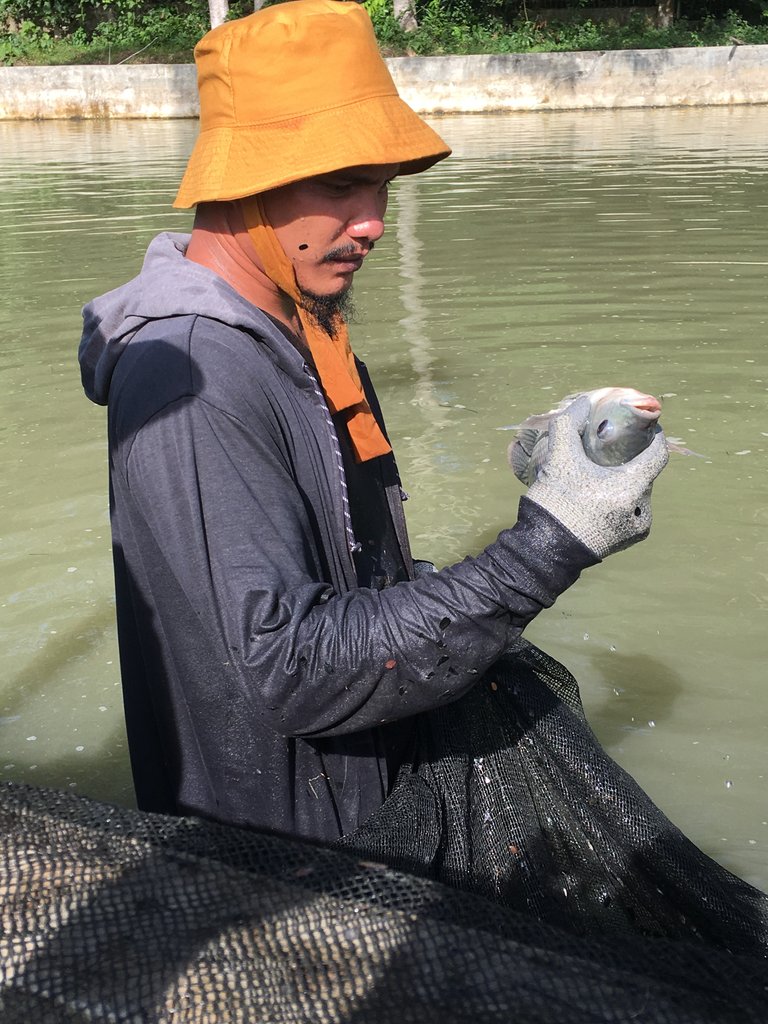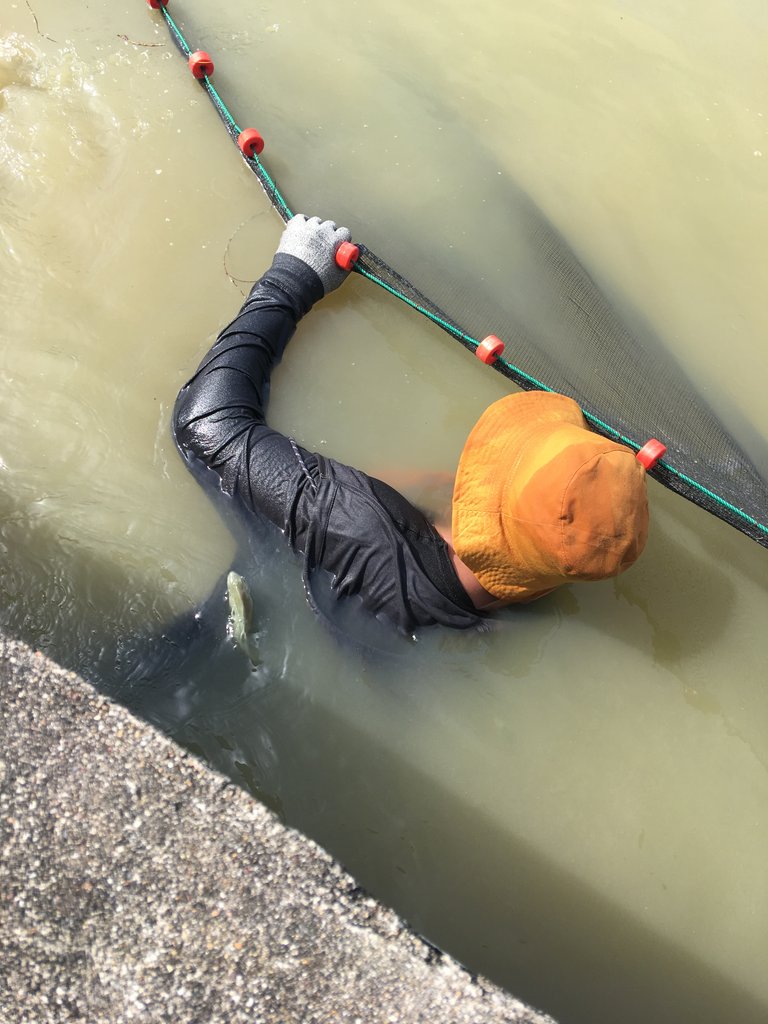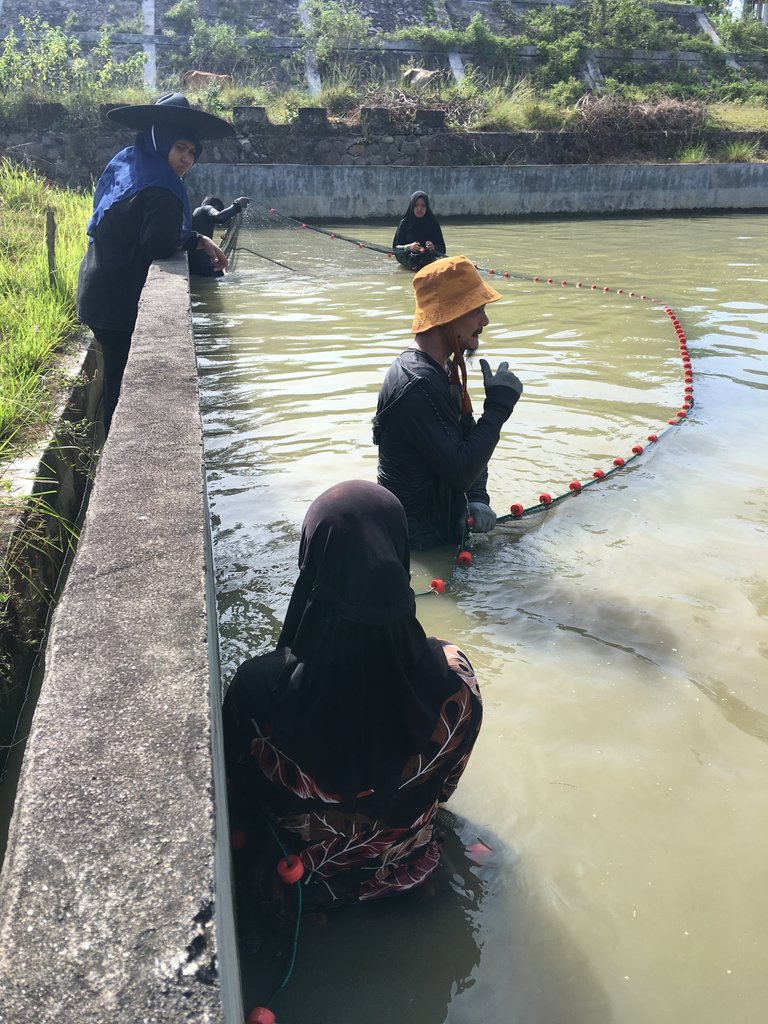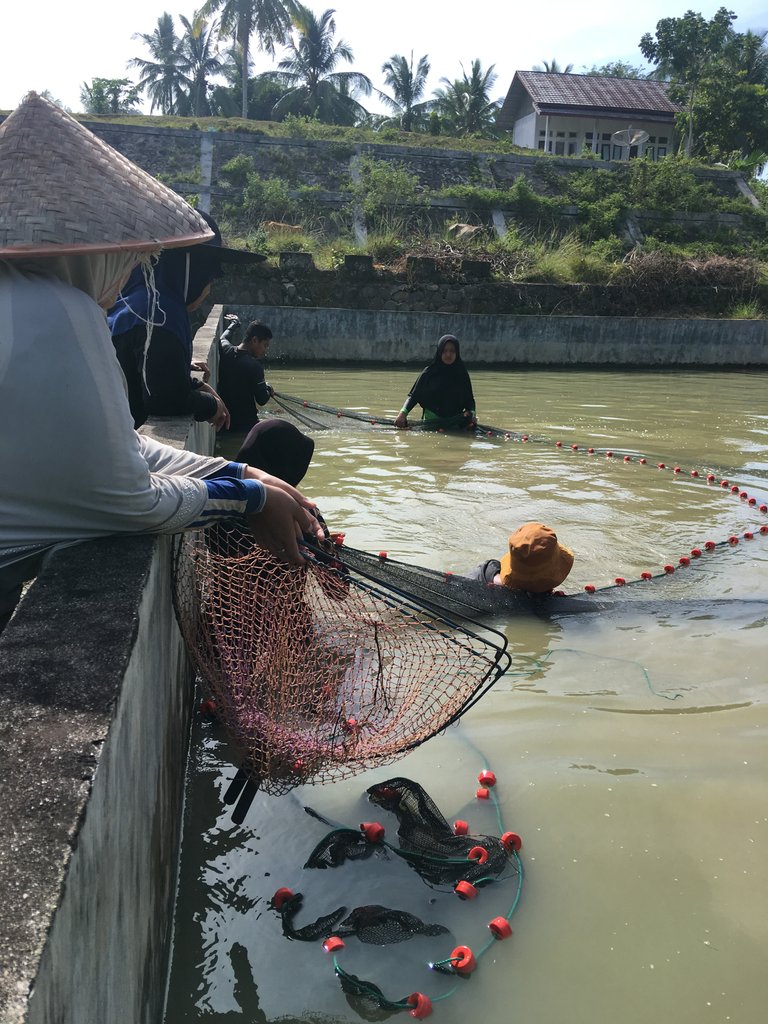 some of the pictures above are pictures when we pulled the net to catch the mother goldfish. we can see the size of the net that we use is very wide so that it reaches from one end to the other the pool in our place. we went down 4 people into the pool and at the corner of the wall there were two people in the middle of the two people to pull this net we used. This finger also has a pocket where the fish gather later in the bag when the net starts to narrow in the direction we are pulling.it was a very sunny day and we still remained loyal and eager to catch the mother fish.and at that time we as employees here only went down into the pool of 2 people and 2 more people were assisted by students who were doing. our goal is to ask them to come down so that they can also know how to pull the net when catching the mother fish.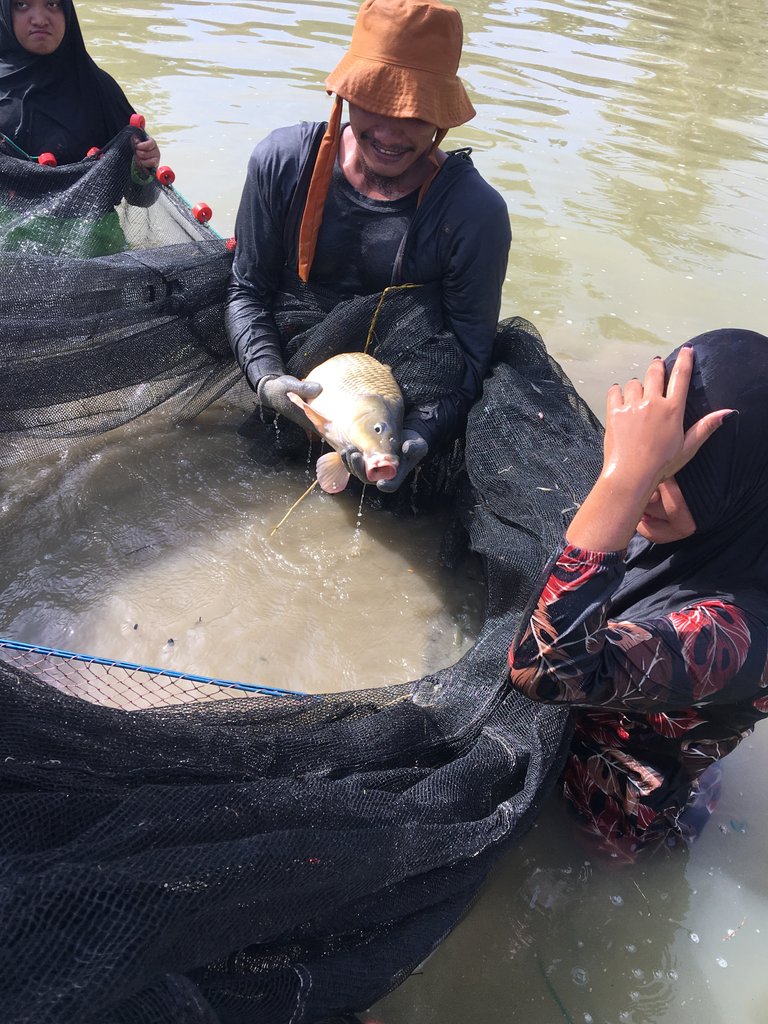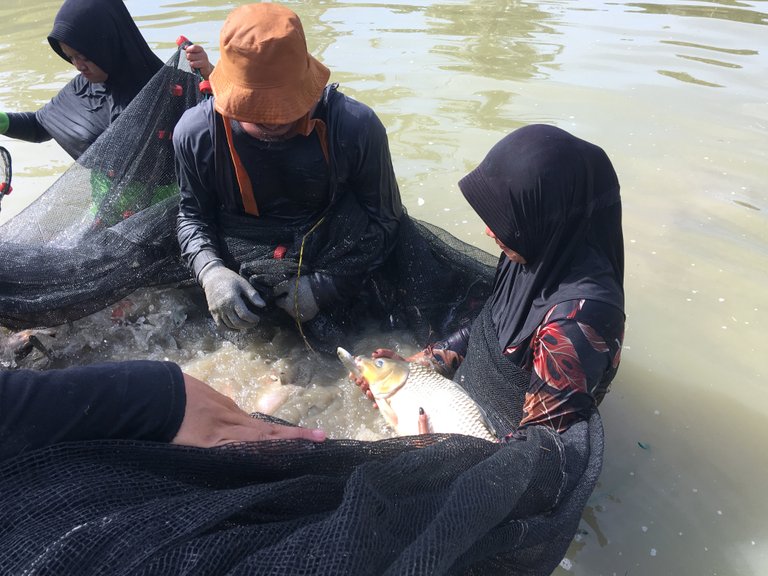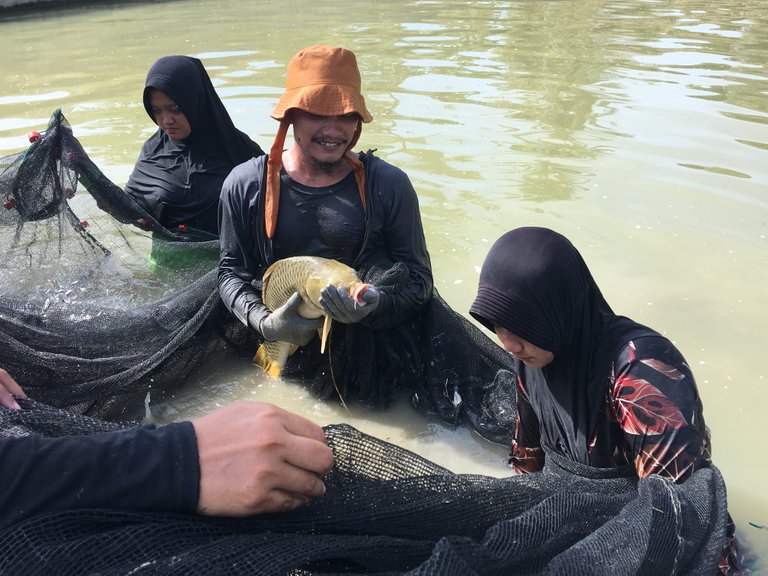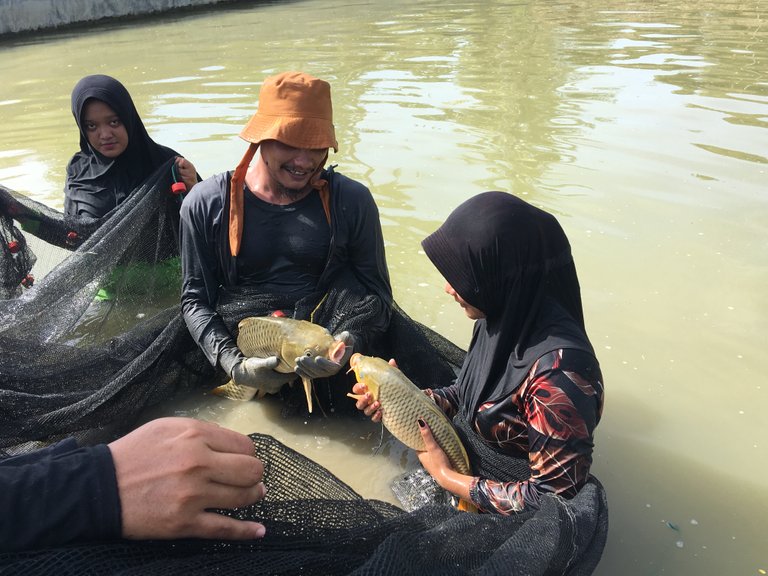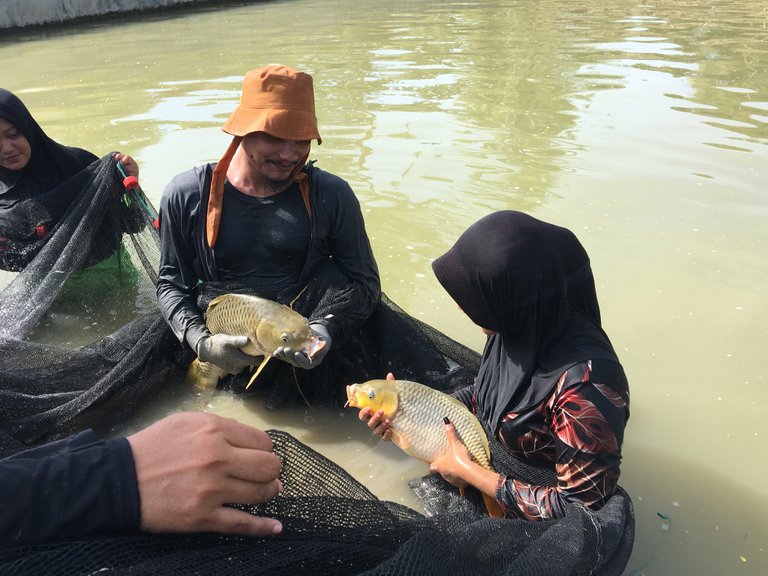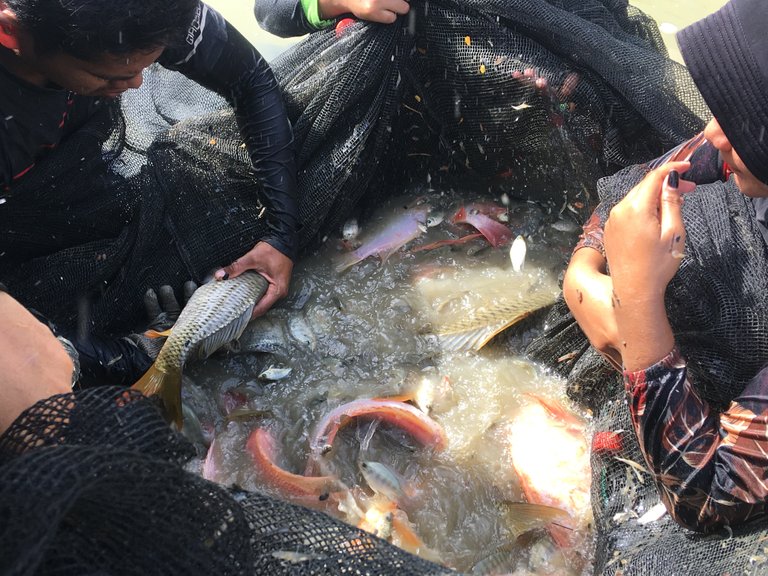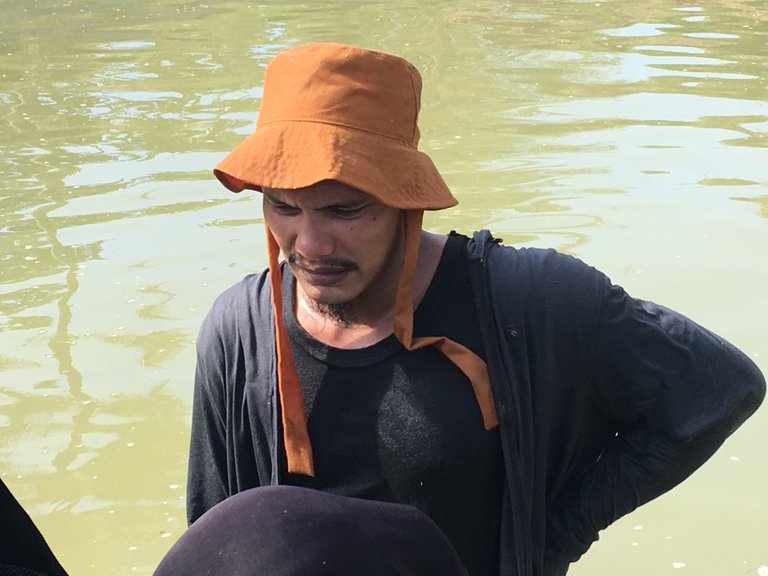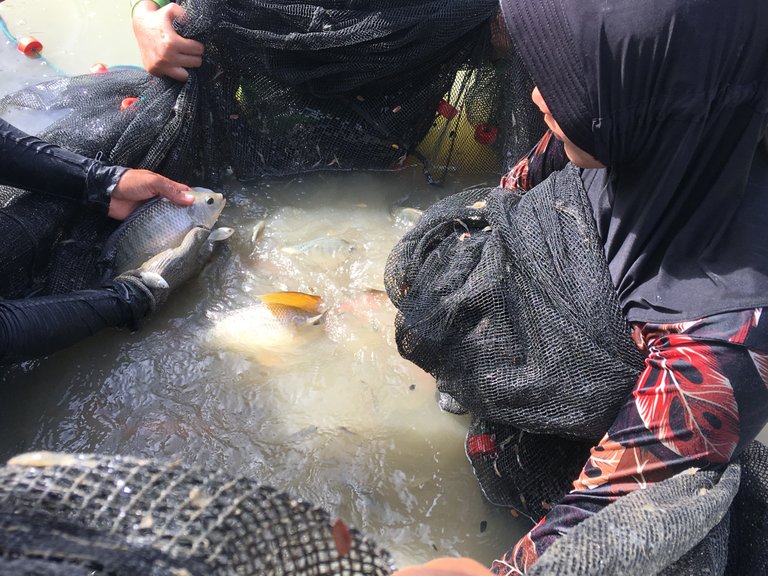 So after we pull the net to a corner and there we narrow the net size so we can take the fish that go into the net bag. After that we saw and selected the mature gonads for us to take, We release the immature mother gonads back into the pond so she can play there again and wait for the gonad maturation process. Because the parent has matured gonads, it means that the parent is ready for us to mate or to breed. We also tell the students who are doing the practice to better understand how to see how the characteristics of the male parent and how the characteristics of the female parent. Until they understand the techniques so that when they return to their school they will already know which is the male parent and which is the female parent.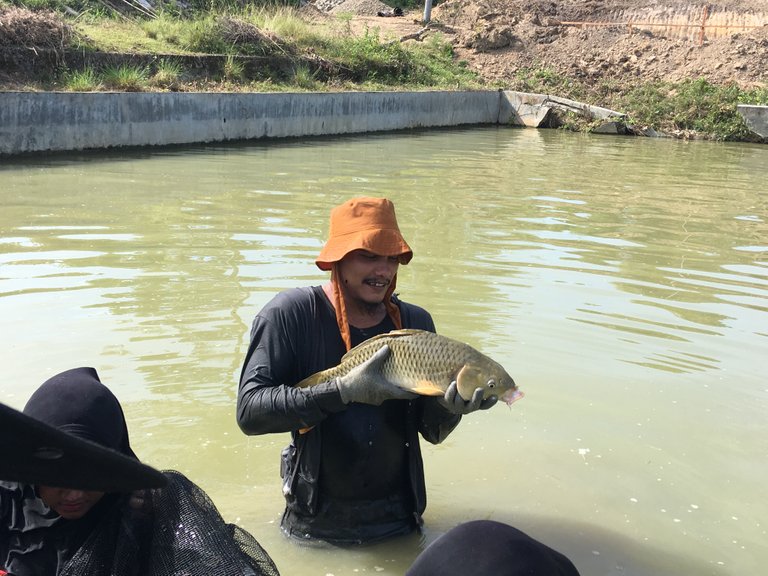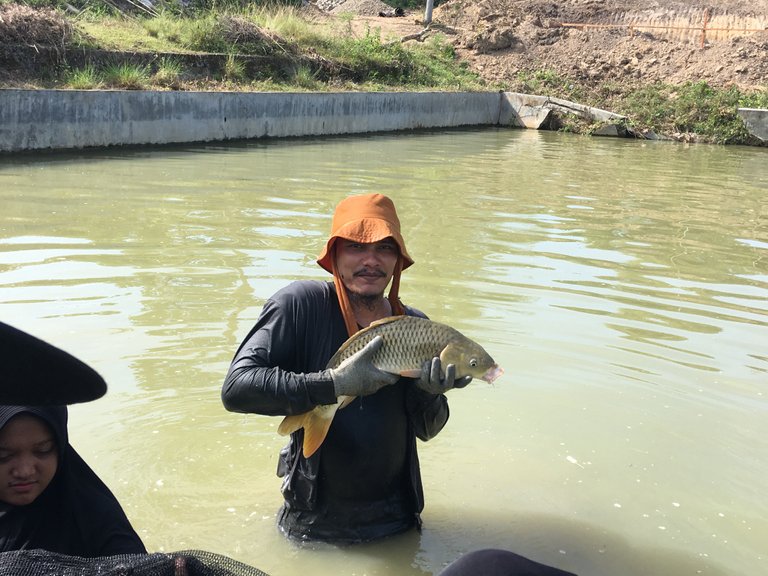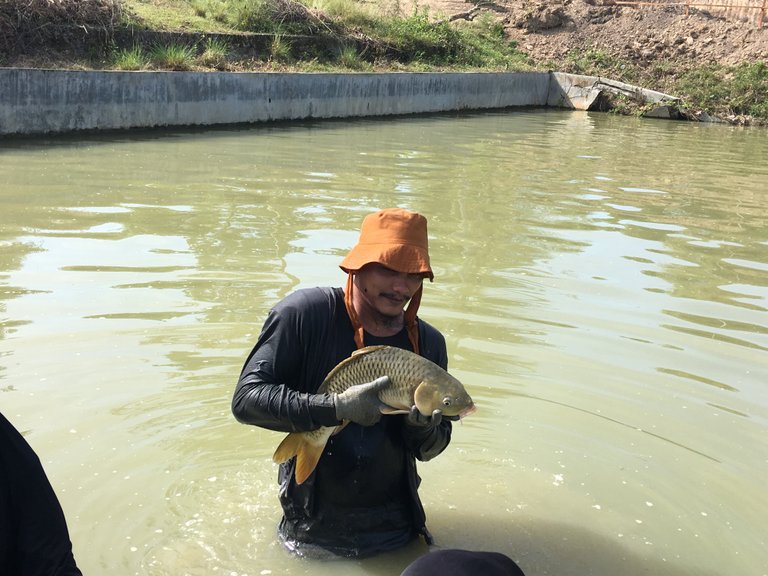 I love holding a very large mother, And that feeling I asked my friends to be able to take some pictures when I was holding a very jumbo-sized mother. We estimate that the goldfish that I hold already weighs about 3 kg more. And when we checked the level of doneness the conat was also very ripe because so we could take it to take us to the spawning pond. This parent size also includes a large size and the age of this parent is also quite long, But there are many other parents in the pond which are smaller than this But I think the smaller ones are also very good For us to do the spawning.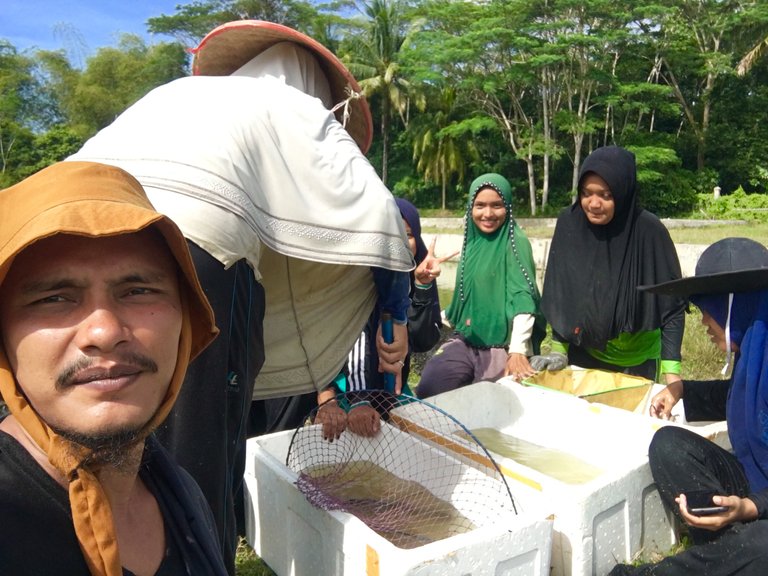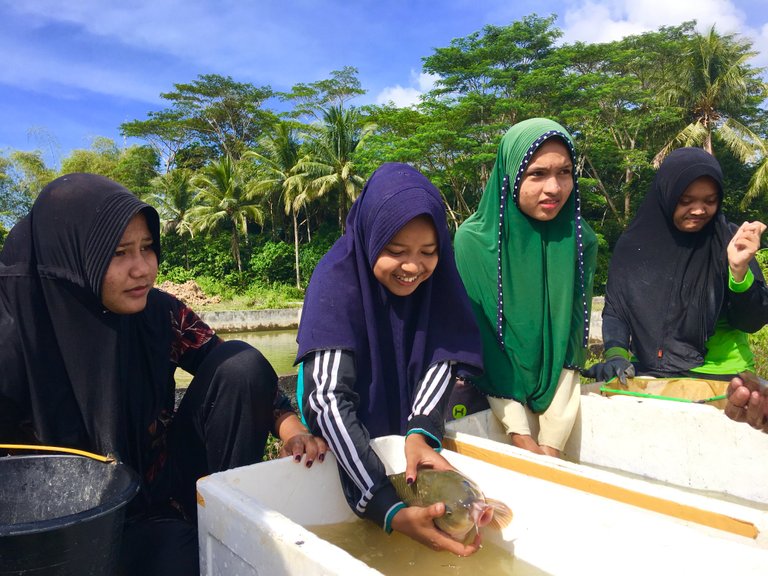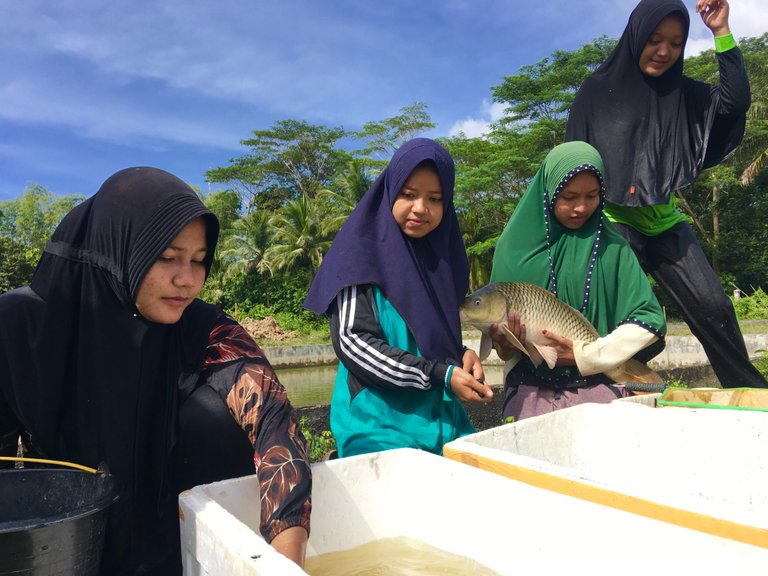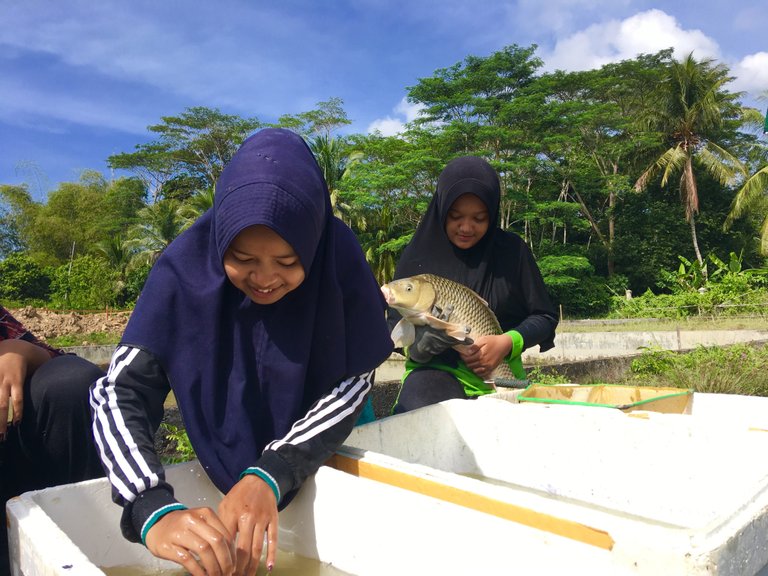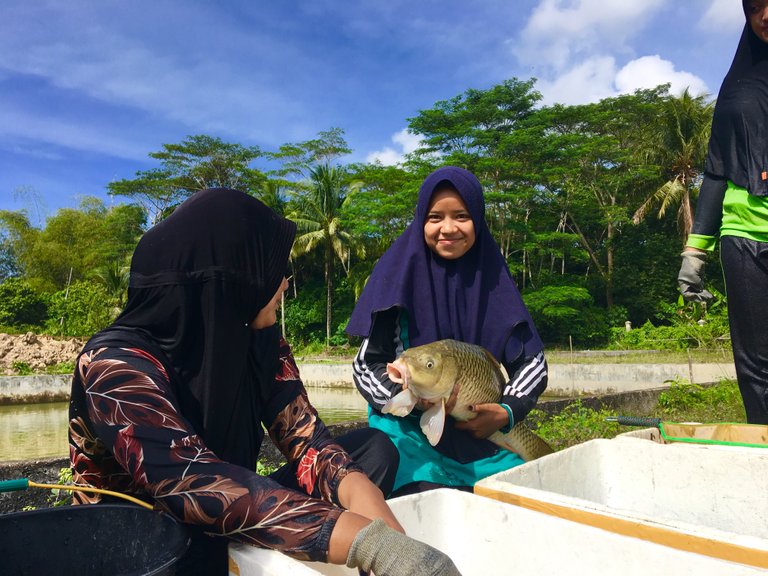 We put the large parent in the styrofoam which we filled with water. And the students who practice They see how the nature of a parent who is maturing gonads How about its movement or how the color looks on the parent. And their feeling of pressing on the stomach also releases what and here we continue to teach them to be able to understand about the maturity of the goldfish parent gonads. The students who were practicing also tried to hold this big goldfish and they also asked me to take a picture of them. They also really liked seeing this big fish they could hold. And I've asked them before if they've ever held a fish this big.They said that at their school there is also a lab where fish farms exist but there is no big fish like this. So when they see and hold a fish this big they must really like it and always ask me for their photo and they seem to be going to share it on social media as a brand story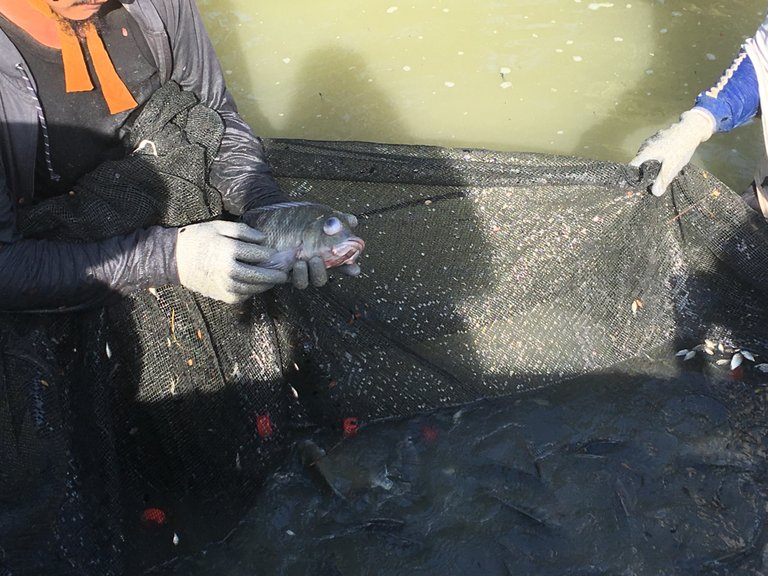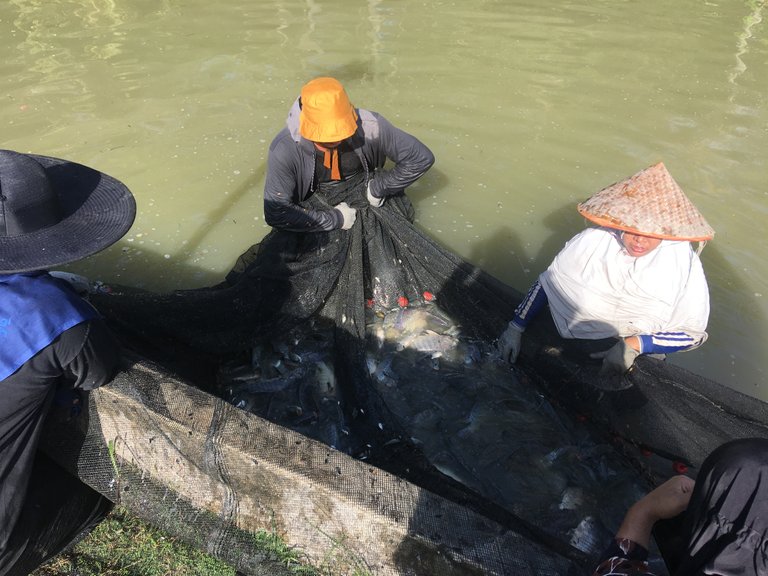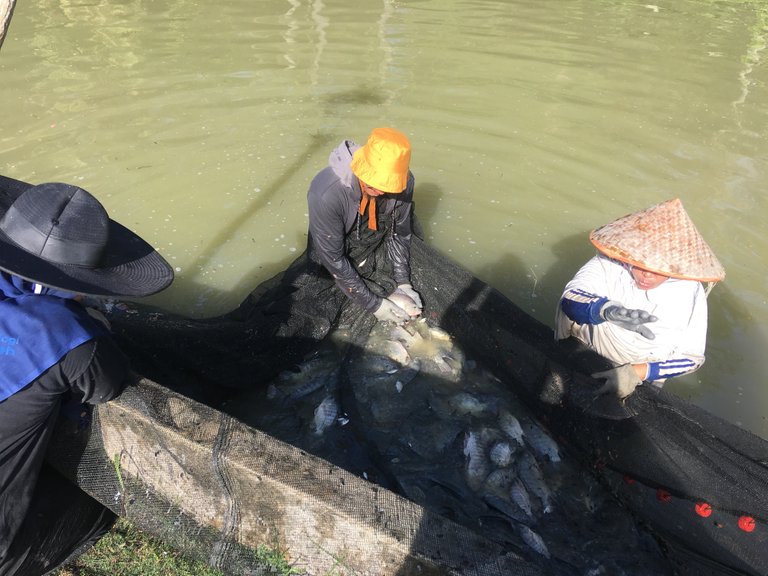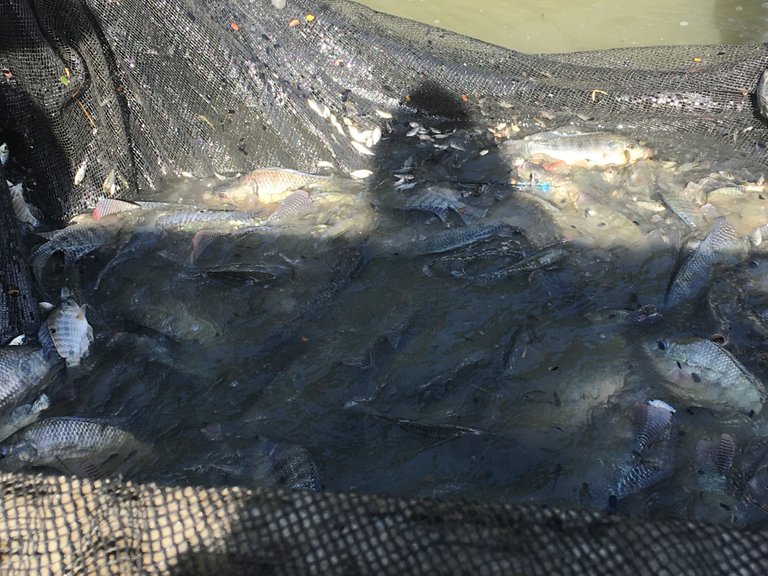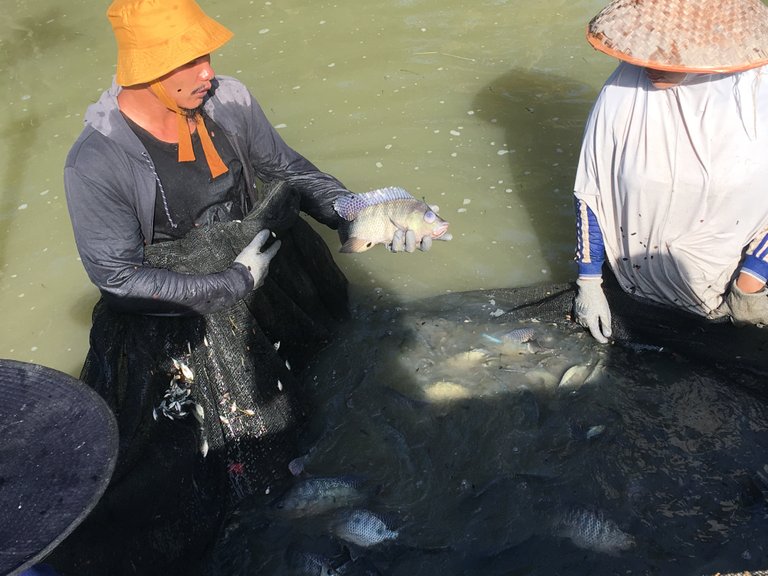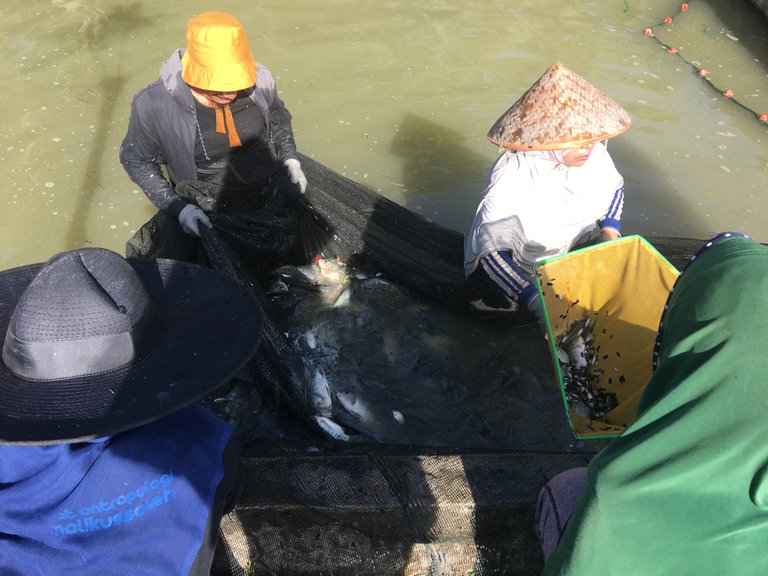 Still on the same day, after we took the mother carp then we tried to take 40 tails from the mother tilapia. We chose male tilapia, because yesterday at the time of filling tilapia into the happa net there was a shortage of 40 male broodstock. And today we were able to complete yesterday's lack of 40 broods well. So previously we have also taught students who are tractors about how to spawn tilapia properly and correctly and now we will teach again about goldfish. Because of our plan, every biota we have where we work, we will teach them all about the types of fish that are here. Things like this struggle when they later continue their education to university then they already have basic knowledge about all types of fish.
Maybe that's all I can share. On this occasion, hopefully this article can be useful for me and also for other people. Thank you to all seniors and friends who have given me encouragement and support so that on this occasion I can still display my articles. And see you later in my next post.
---
---
| Photography | Activity |
| --- | --- |
| Camera Used | Canon |
| Model | 600 D |
| Photographer | @mnurhiver |
| Location | Aceh, Indonesia |
---
---