Enthusiasm in working for a living
Hello all friends, how are you guys today, hopefully we are still in good health and can participate in activities smoothly.
On this occasion I would like to show back some of the pictures that I have prepared. I have photographed several people at work. They are working to build a pool where I live. With enthusiasm they work from the morning until the afternoon, but the feeling of the day they still take a short break to continue eating lunch. At 12.00 noon of course they have started to take a break and return to work later at 02.00 and finish at 05.00. activities like them are indeed extraordinary activities they are very professional in doing their jobs.
They come at 07.00 from their residence and spend about 30 minutes to go to their place of work, which is where I live. And at 08.00 they have started work then at 10.00 they take a short break to drink coffee and eat cake then continue again until noon before taking a break to continue eating lunch. so when I went to their place of work which is close to where I live I took the opportunity to take some pictures of them while they were working and also while they were having lunch at that time.
They are all very friendly and yesterday I had the opportunity to borrow from them a grinding machine. My goal is to borrow this machine. I want to cut the pipe to put it back on the pool drain where I work. Indeed, I and them often meet when they are working and I always visit their place to talk and joke there while they work. All right friends, let's see some pictures that I have prepared.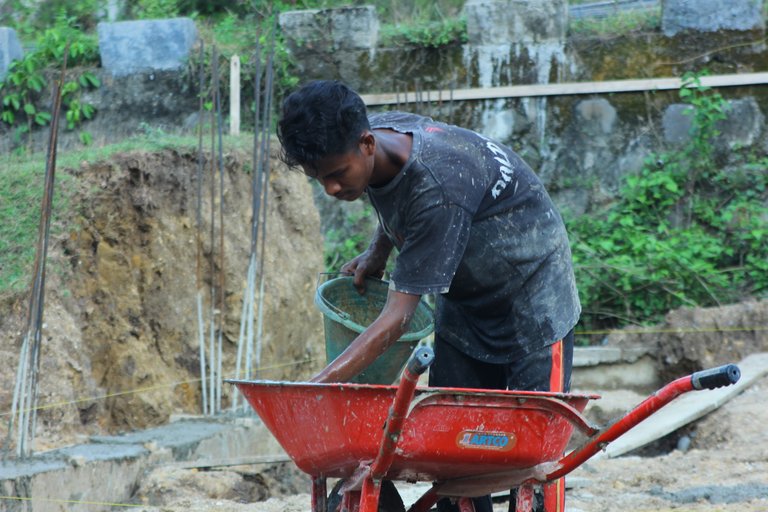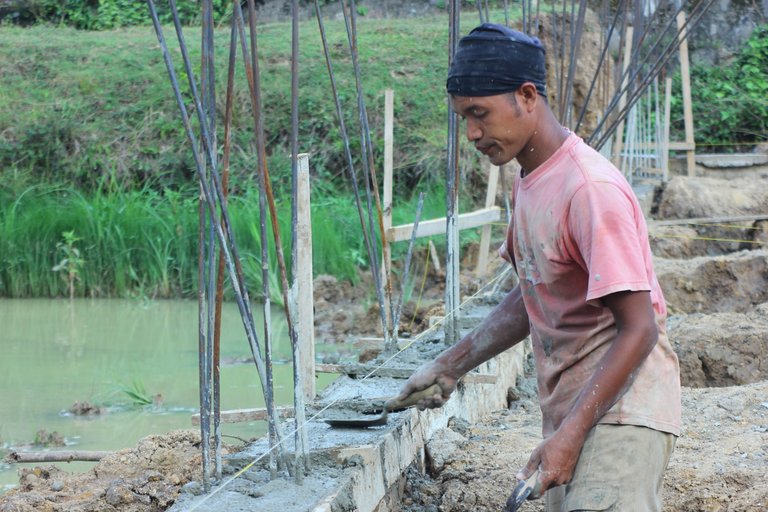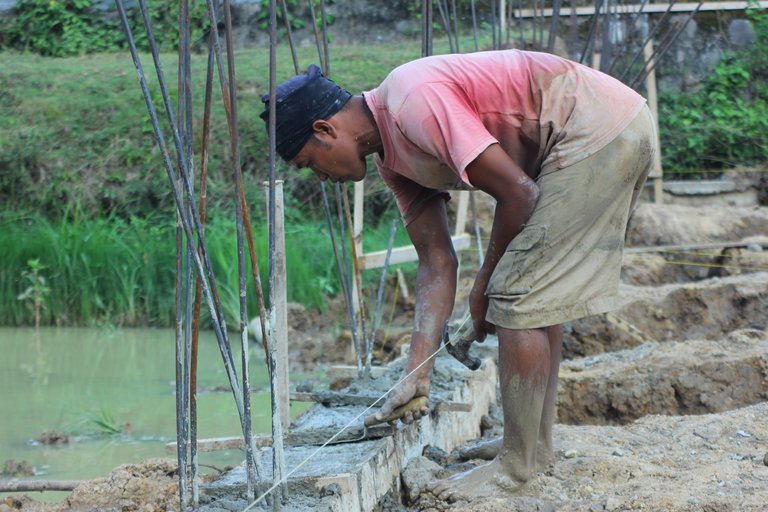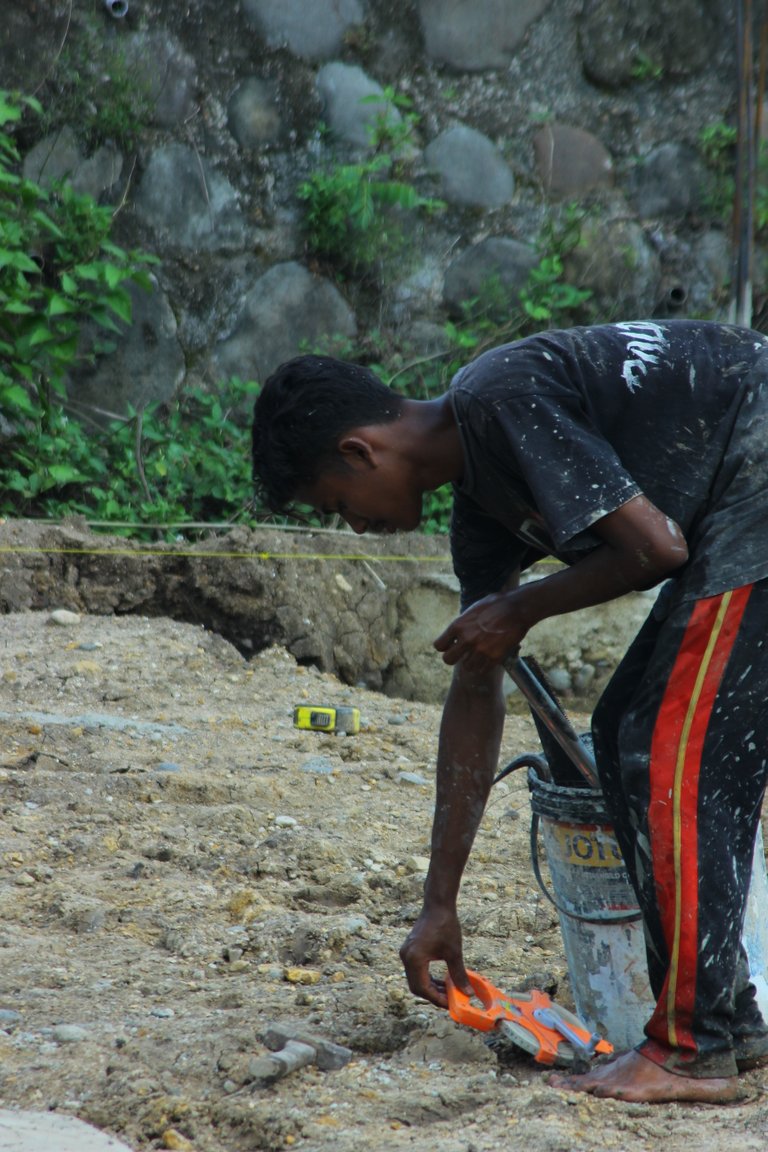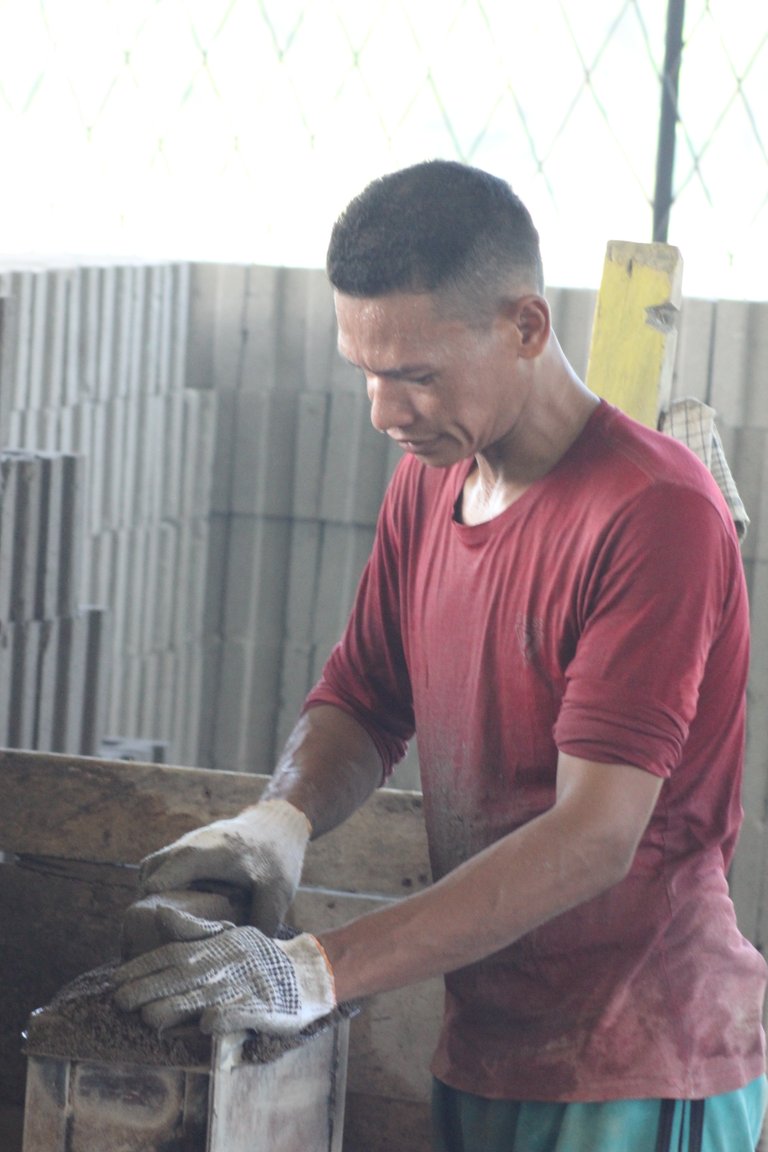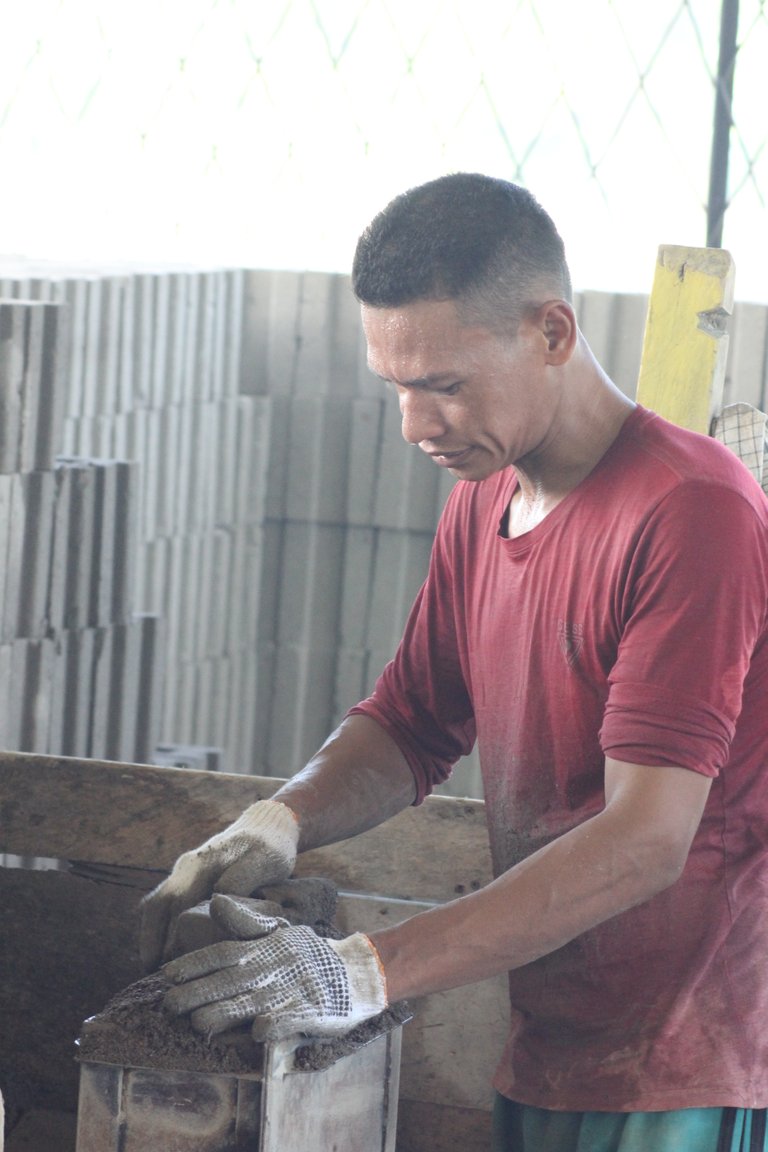 Here we can see some of my friends at work, they are busy with their own activities. Even though they work under the hot sun, they still have extraordinary spirits. I am also very happy to get to know them and there are a lot of knowledge that we can take from them because they are very professional in doing their job.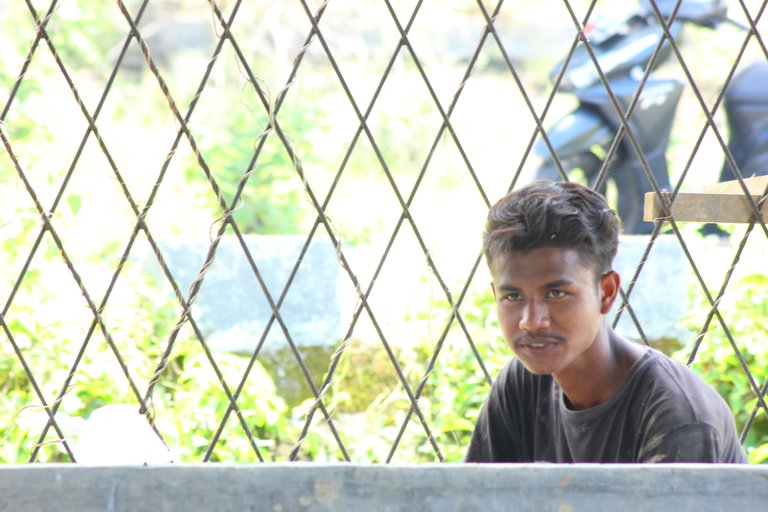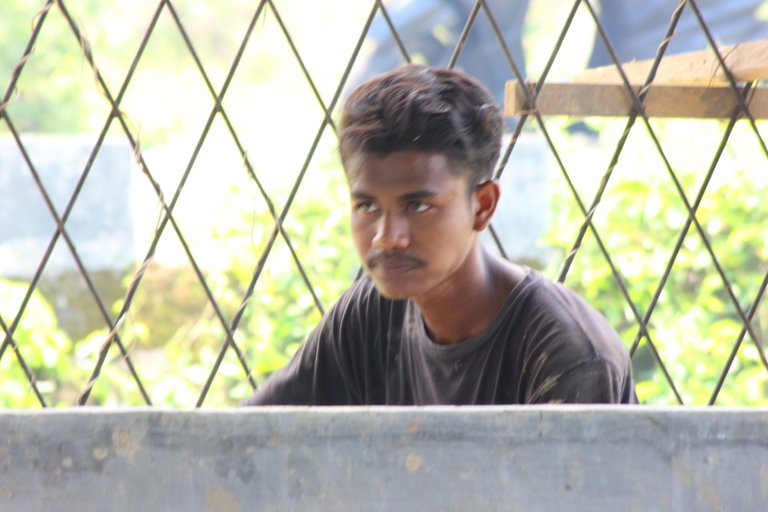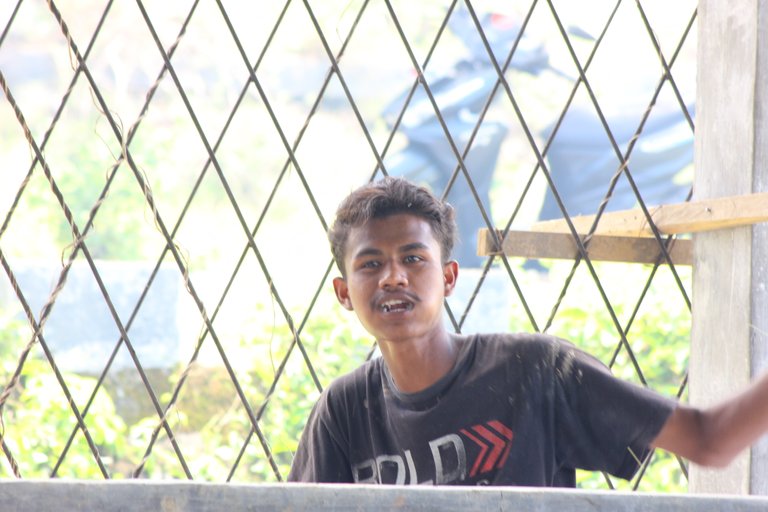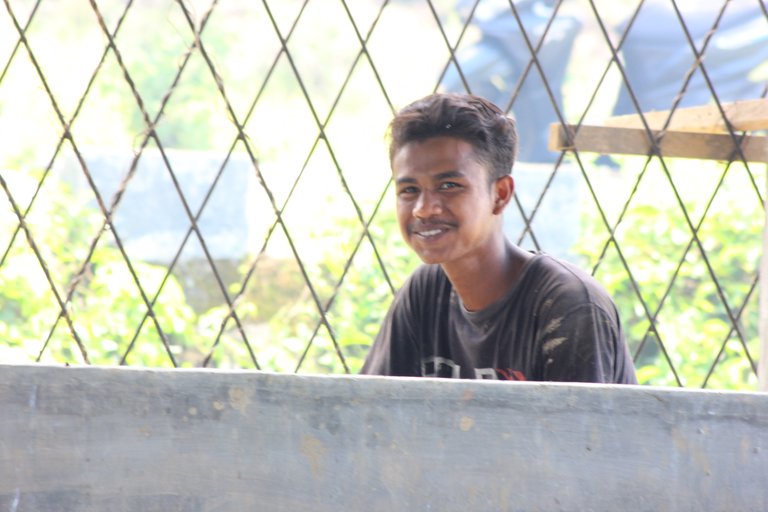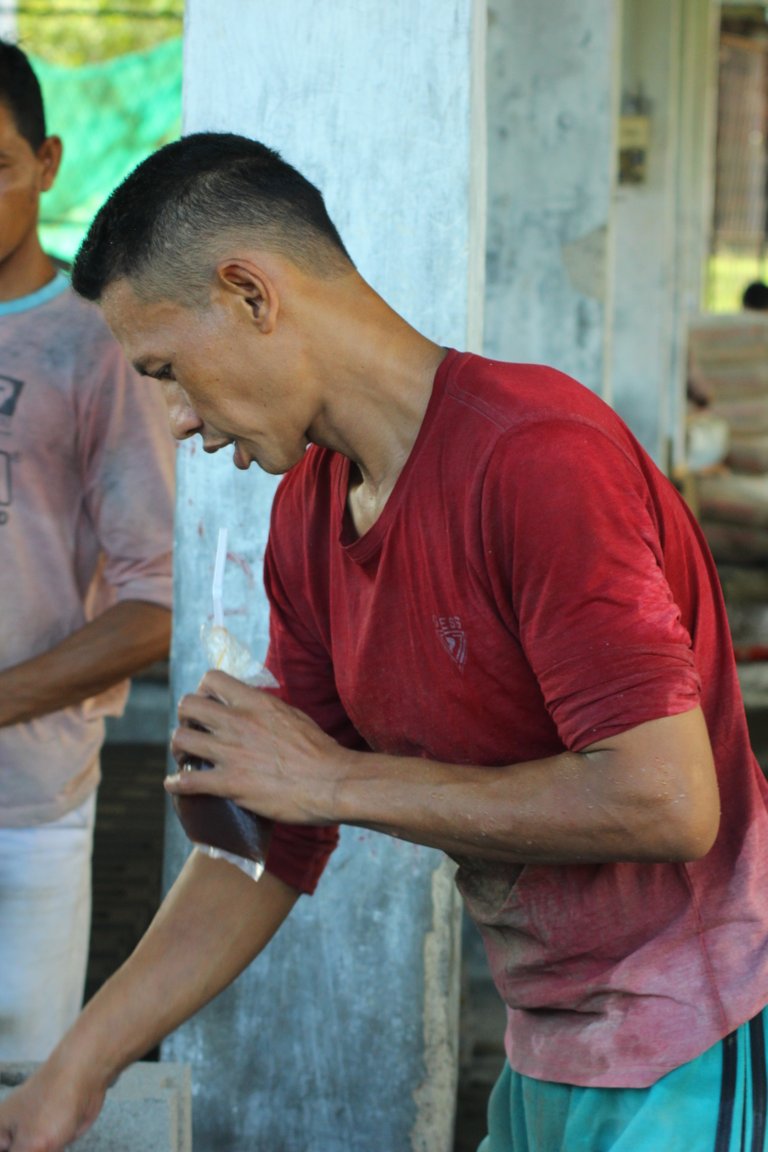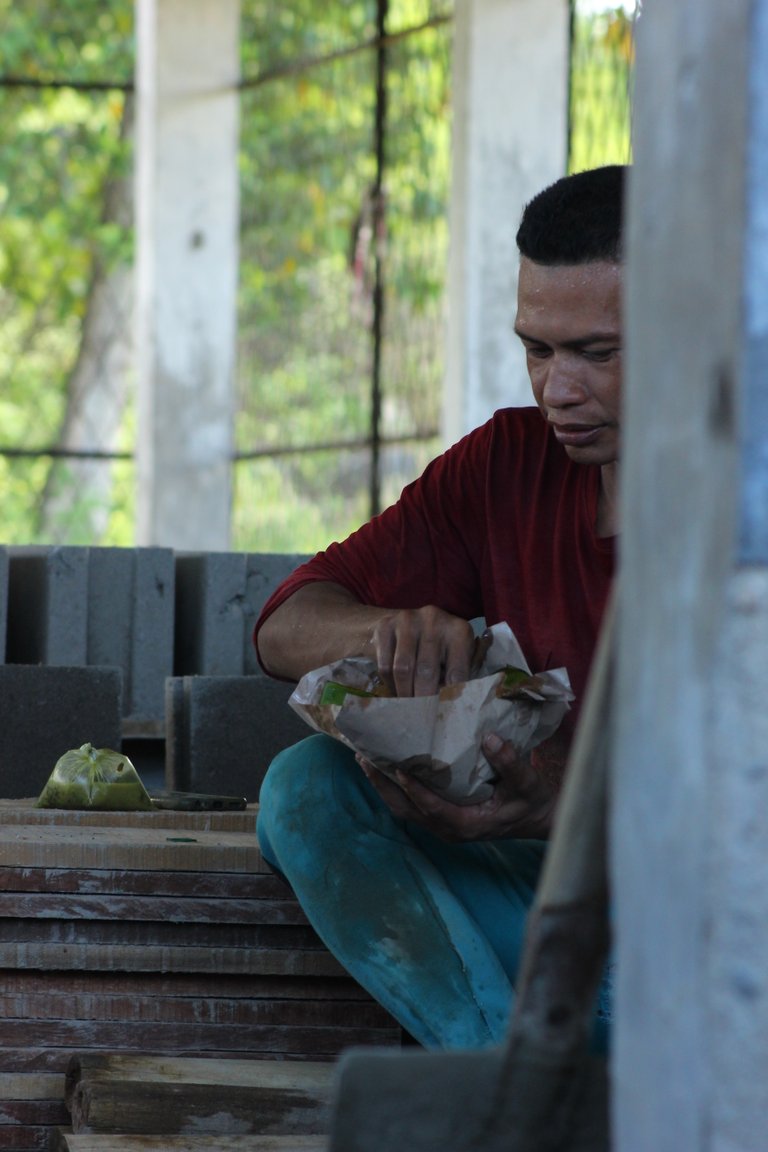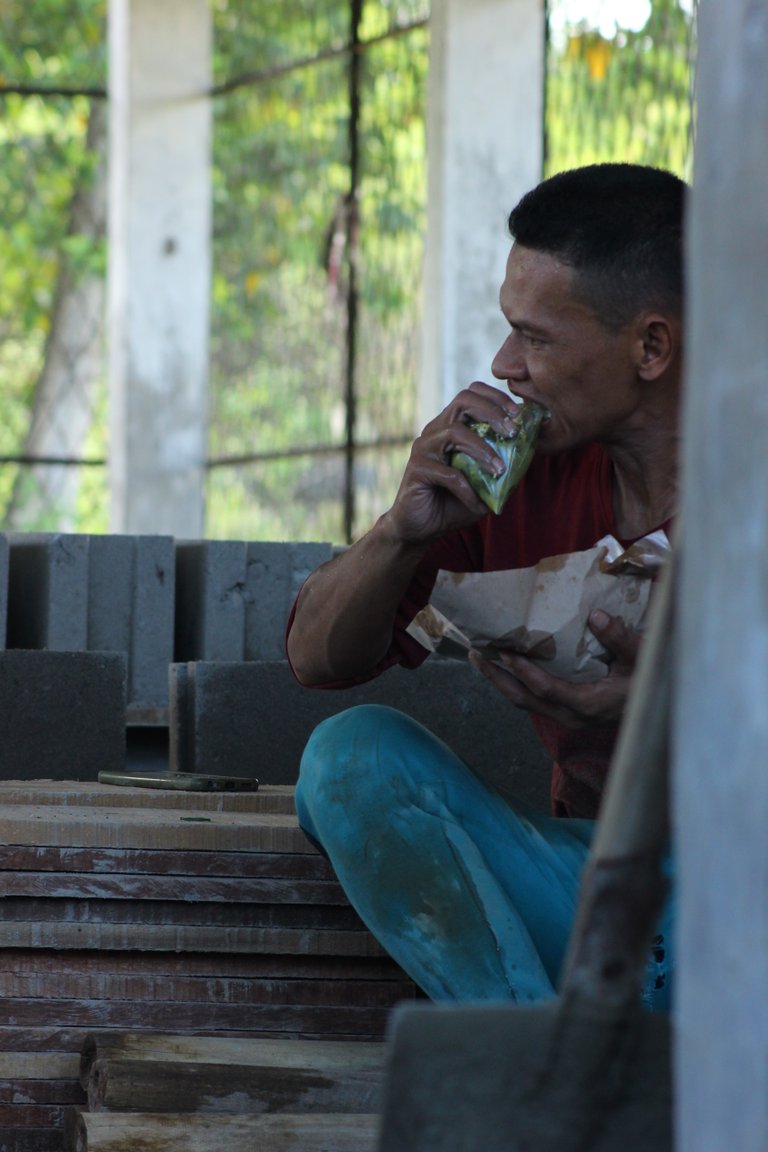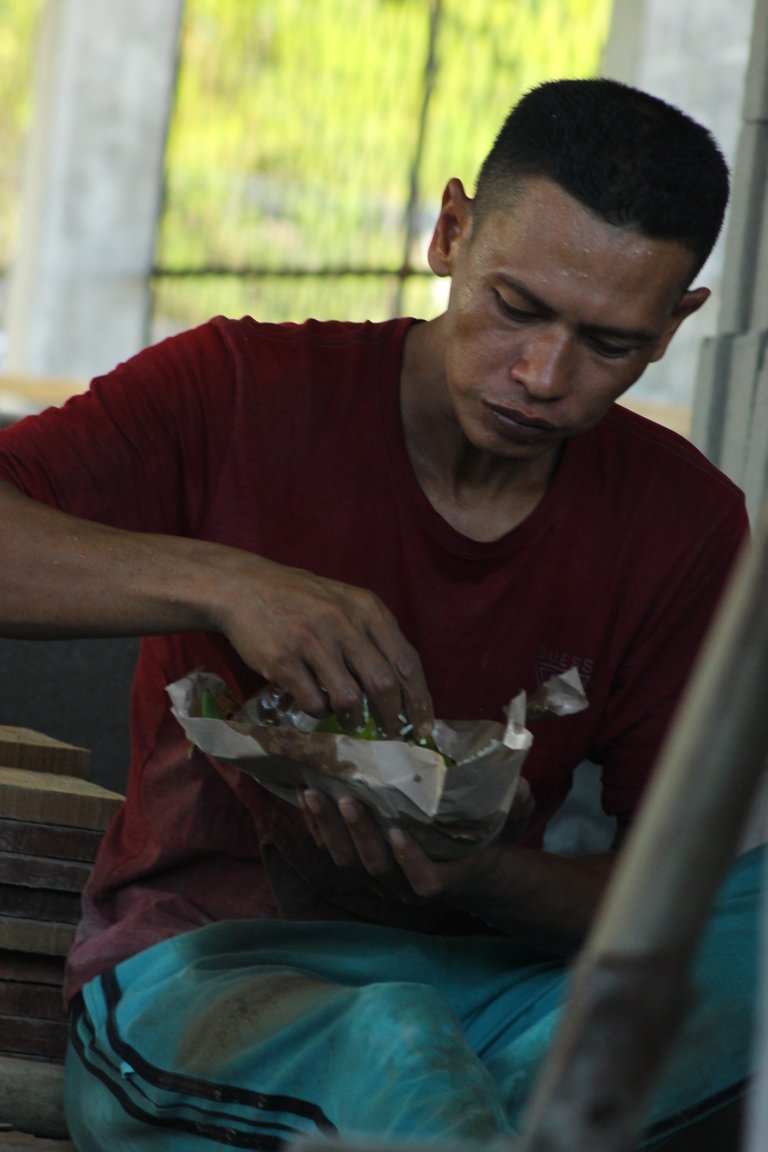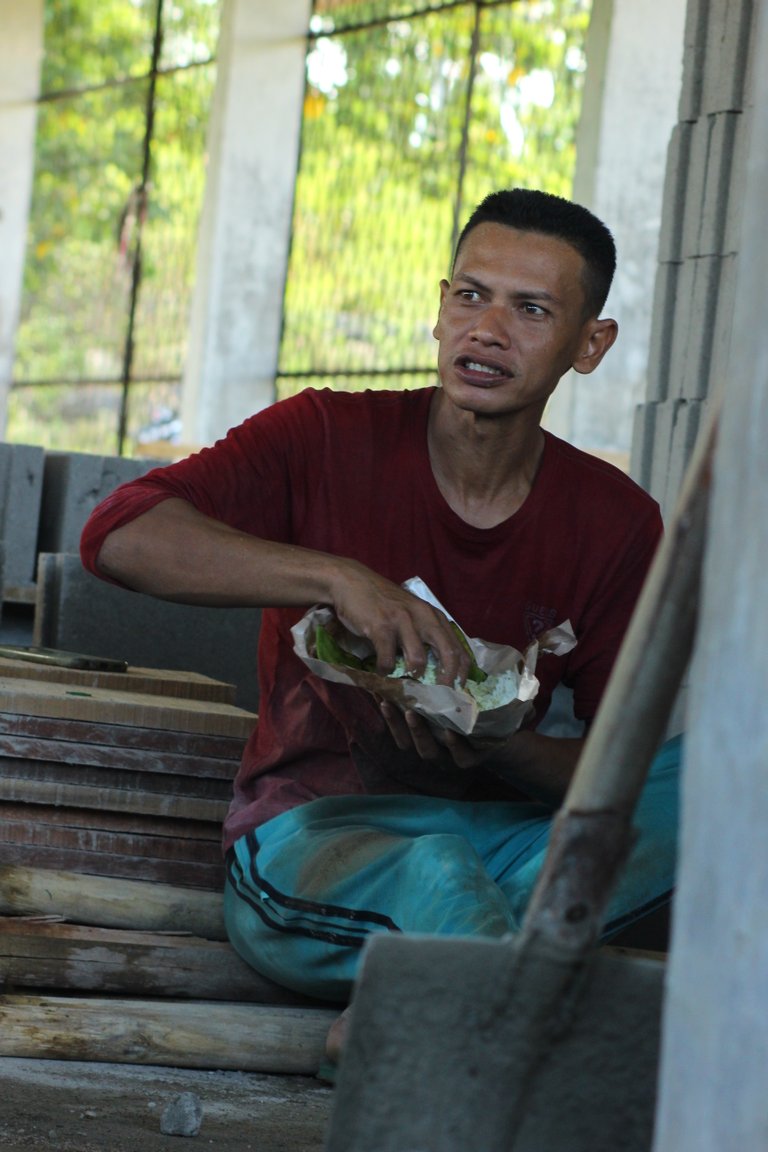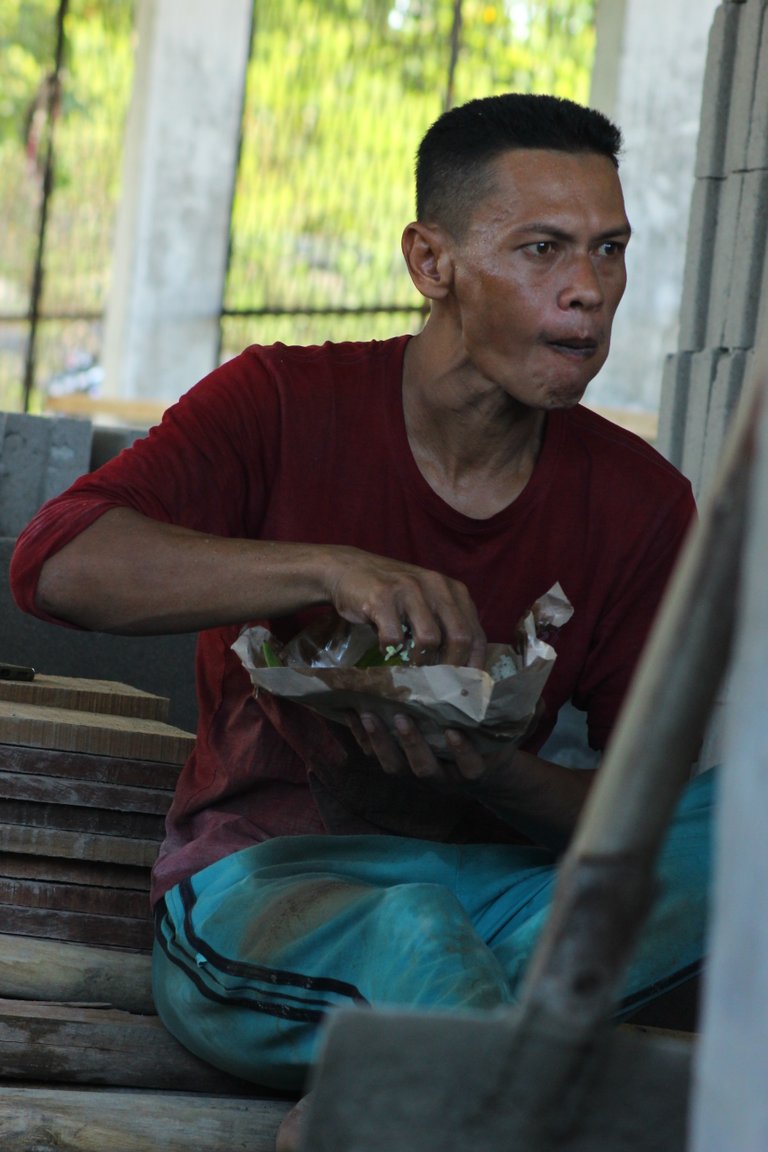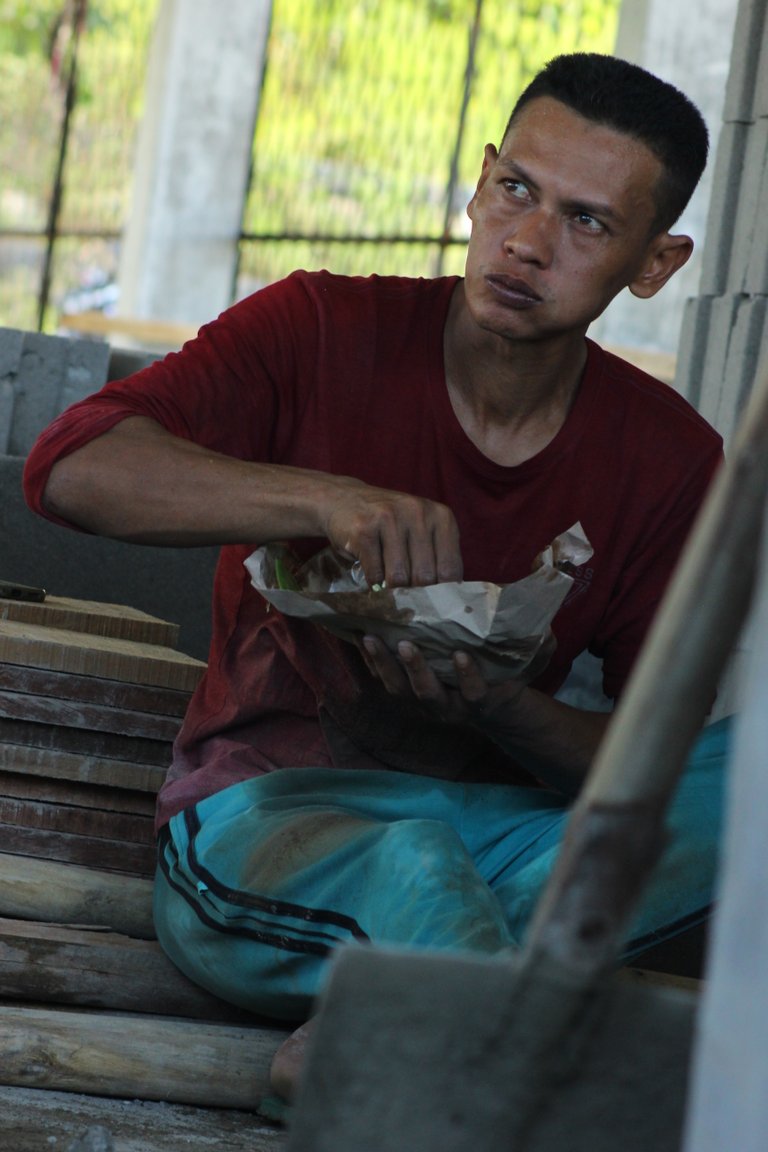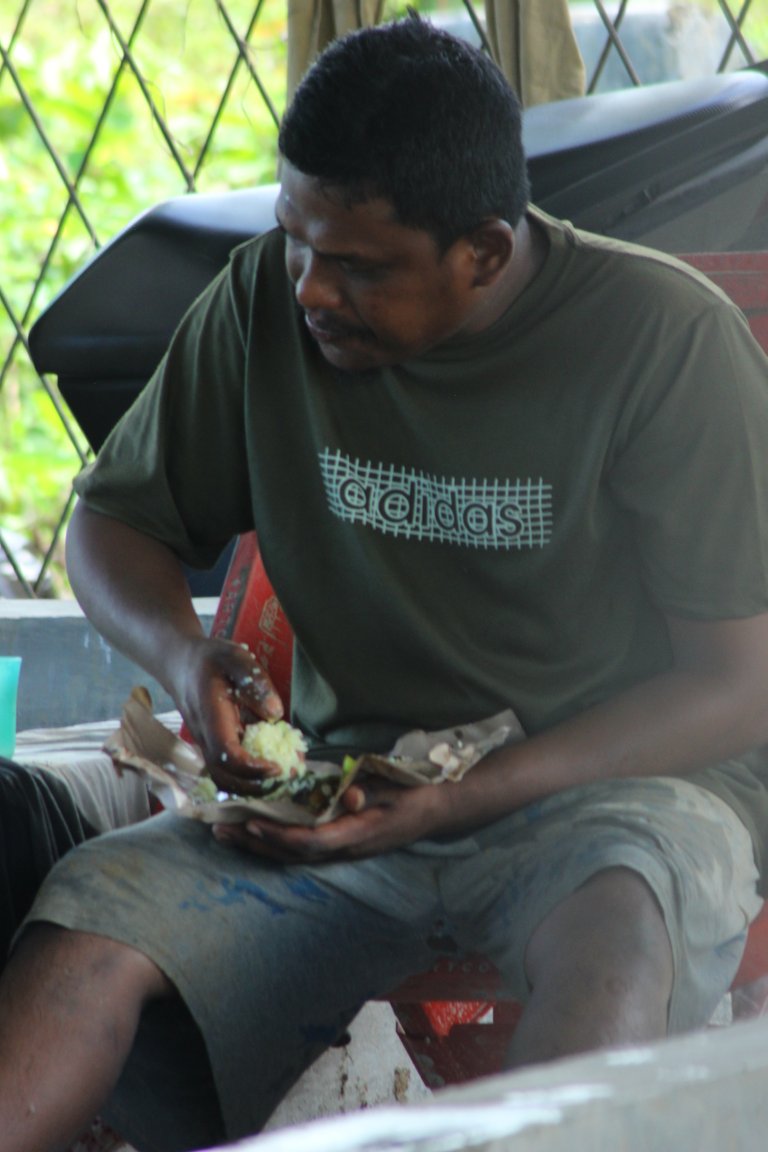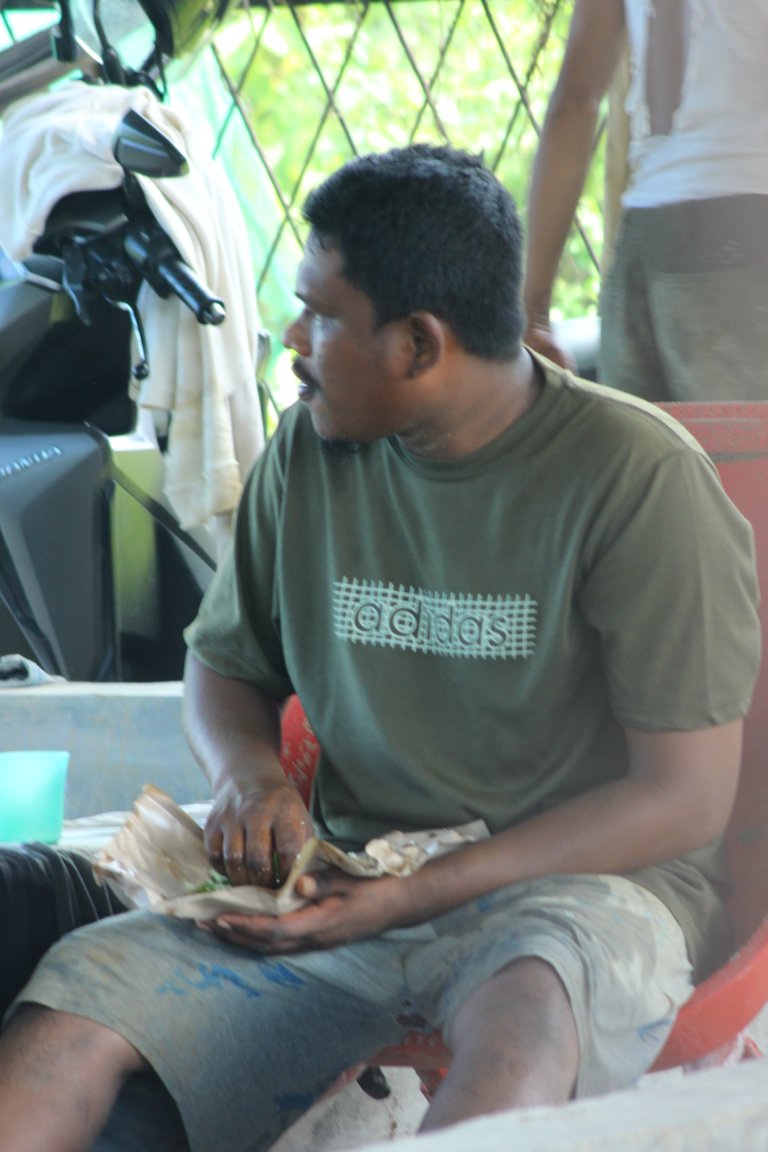 Well by the time they were having lunch I was also still there to make small talk with them and they offered me rice but I turned it down because I had already eaten. While they were eating rice I also took some pictures of their faces resting from the fatigue they had felt earlier.
Alright friends, maybe those are some pictures for today, hopefully with some of these pictures can make us all entertained and the most important thing is to keep all of us healthy so that we can still carry out our daily activities. Thank you to all friends who have encouraged and given me the opportunity so that I can still display my beautiful pictures here. See you later in my next post.
---
| Photography | Activity |
| --- | --- |
| Camera Used | Canon |
| Model | 600 D |
| Photographer | @mnurhiver |
| Location | Aceh, Indonesia |
---
---