Insect striped rice fans || Hubner wasp moth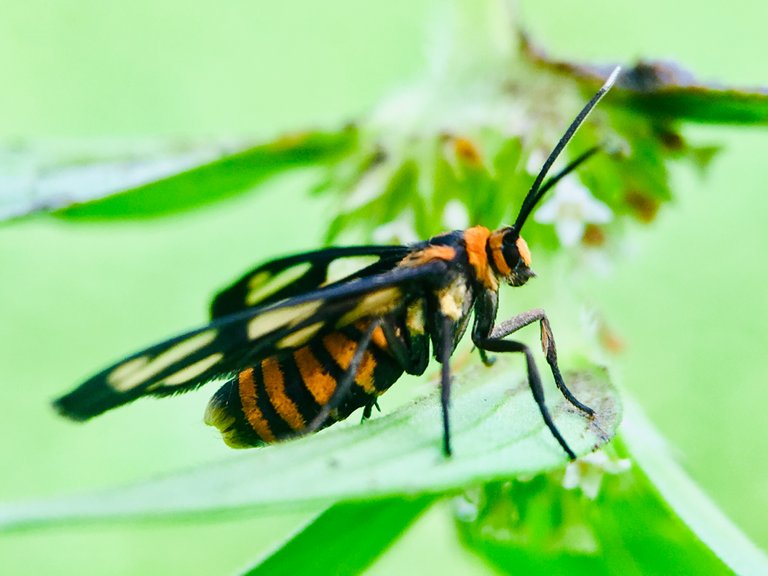 HUBNER'S WASP MOTH
Hi..
#photographylovers
#waspmoth
#amazingnature
#photography
How are you my beloved hive friends, I am very happy to be with you all, even though we are from different places but we always share articles on hive, I really miss you all, and I hope that all hive friends are in good health and always in the protection of the almighty . In my days when I open hives I am very happy to see posts that friends have shared, I am very entertained and also add insight.
Praise be to God who has given blessings and health so that we can re-share posts on hive on this happy occasion. First of all, I would like to thank the honorable ones, namely all hive friends wherever they are.
On this occasion I want to share some posts that I have prepared, namely the wasp moth post. This animal is like a small butterfly, this animal is nominally shunned by humans and other animals. Animals that have beautiful motifs such as stripes are also known as tiger moths, the wings of this animal are four strands, the size of the hind wings is smaller than the front me. But if we look at this animal at a glance, it only has two wings and on the wings it has a black motif and also a white motif. This wasp moth comes from Indonesia, Singapore, Malaysia and also from the northern part of Australia, we mostly find this animal around rice fields because the larvae of this animal really like rice plants.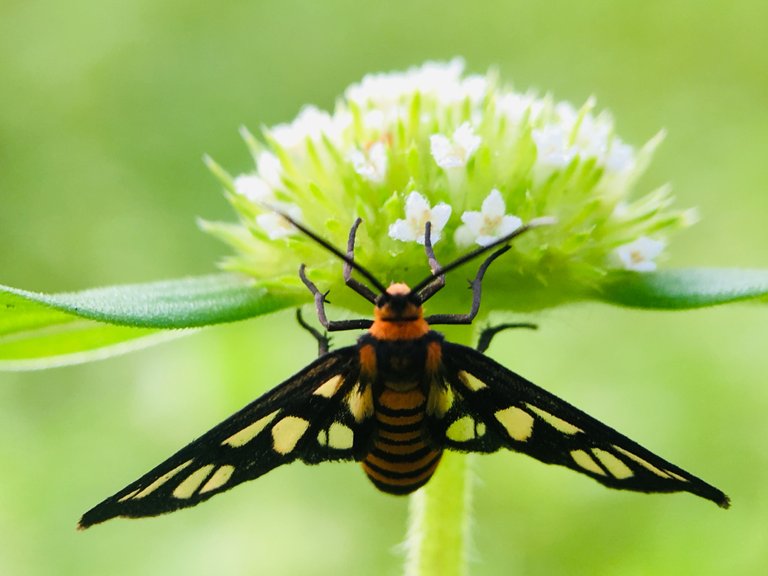 HUBNER'S WASP MOTH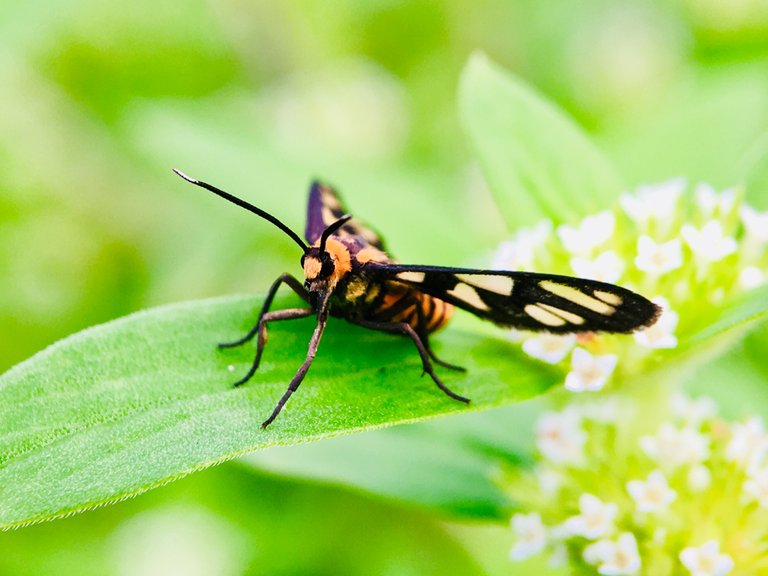 HUBNER'S WASP MOTH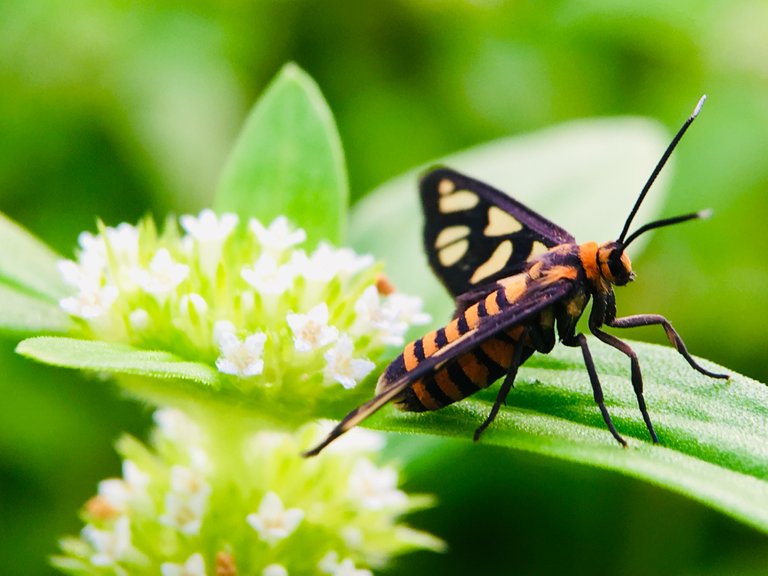 HUBNER'S WASP MOTH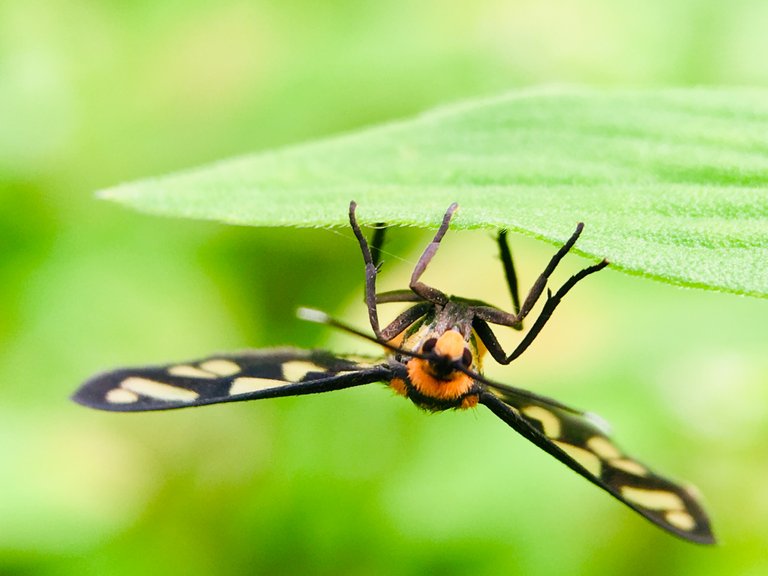 HUBNER'S WASP MOTH
The wasp moth is also known as a pest for rice farmers, but it is not yet known how much damage to rice from this animal, because rarely anyone has researched this animal with rice plants. In addition to eating rice plants, he also eats sembung rambat plants, sembung rambat is a weed plant that disturbs oil palm trees. The wasp moth belongs to insects that have small wings, but these animals are completely harmless to humans. Wasp moths also have body defenses like real wasps, the reason this moth is so much like wasps is that if an enemy attacks this moth, and other animals, they must first think about how dangerous the real wasp they want to prey is. I got a picture of this wasp moth on the leaves that he is perching on, this animal that has a very beautiful stripe color when I want to take a picture of it, this animal is very relaxed, so I can get some pictures of this animal. This is the result of this picture of the wasp moth, hopefully it can entertain all of my friends.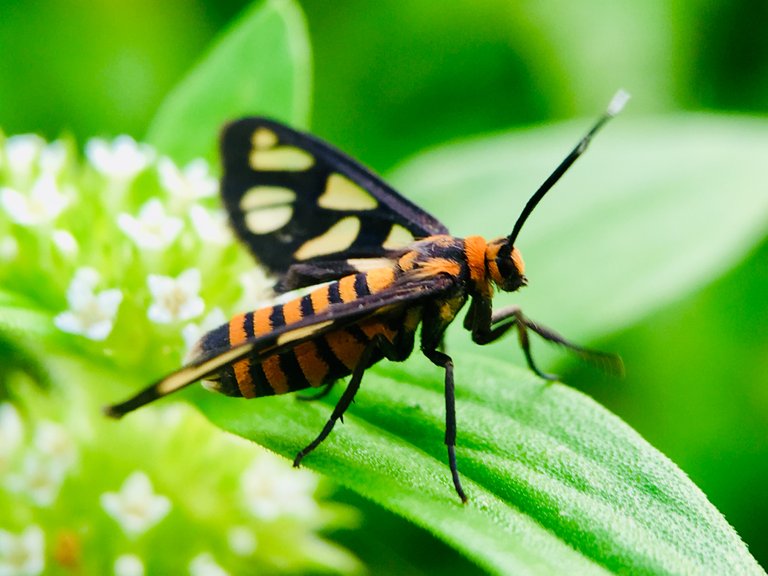 HUBNER'S WASP MOTH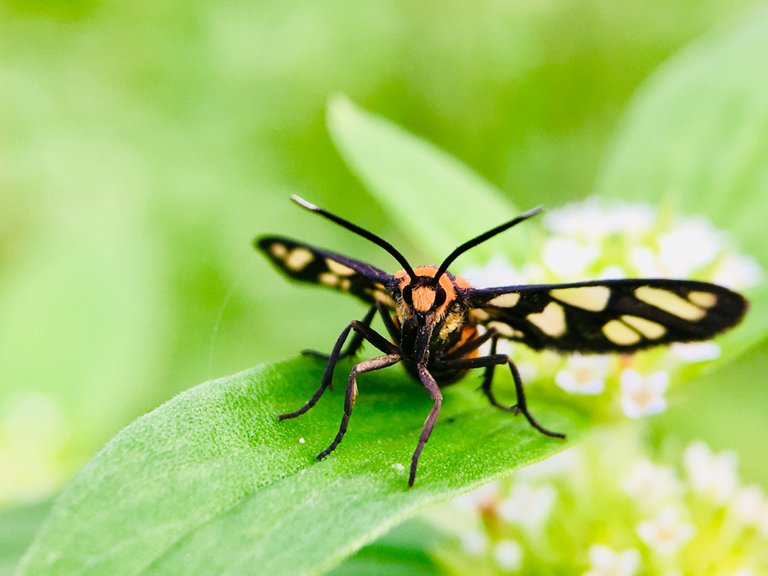 HUBNER'S WASP MOTH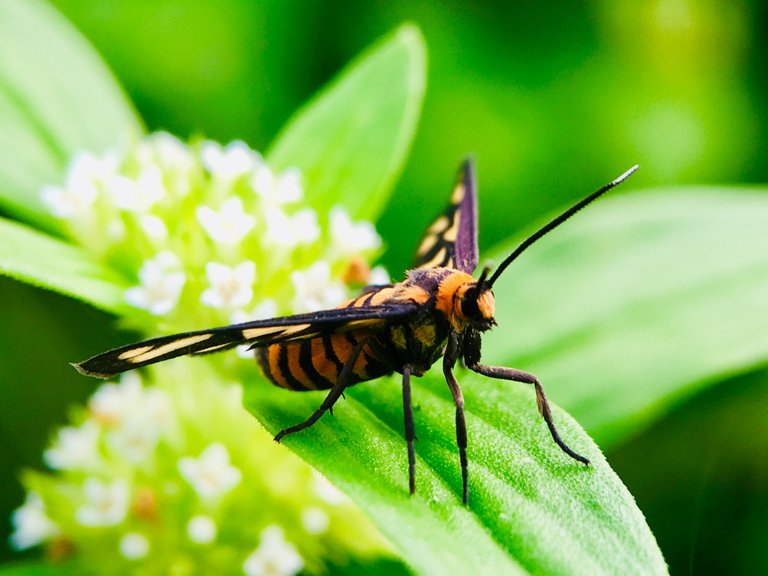 HUBNER'S WASP MOTH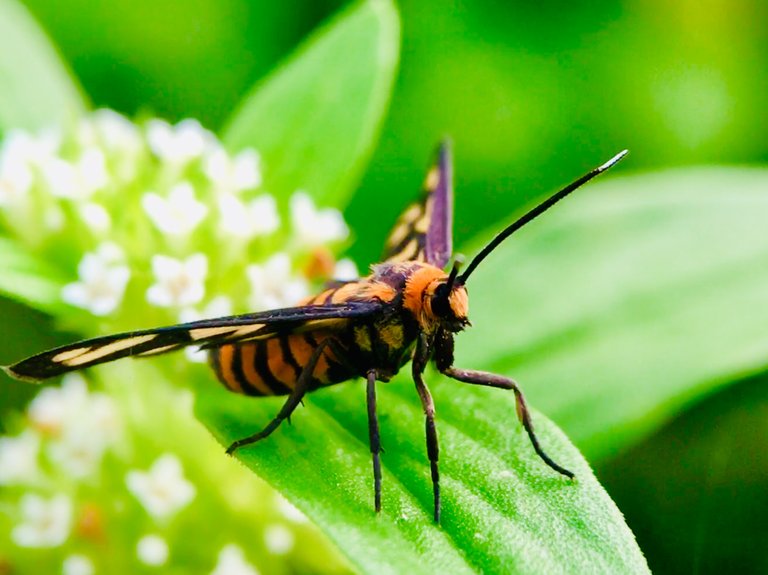 HUBNER'S WASP MOTH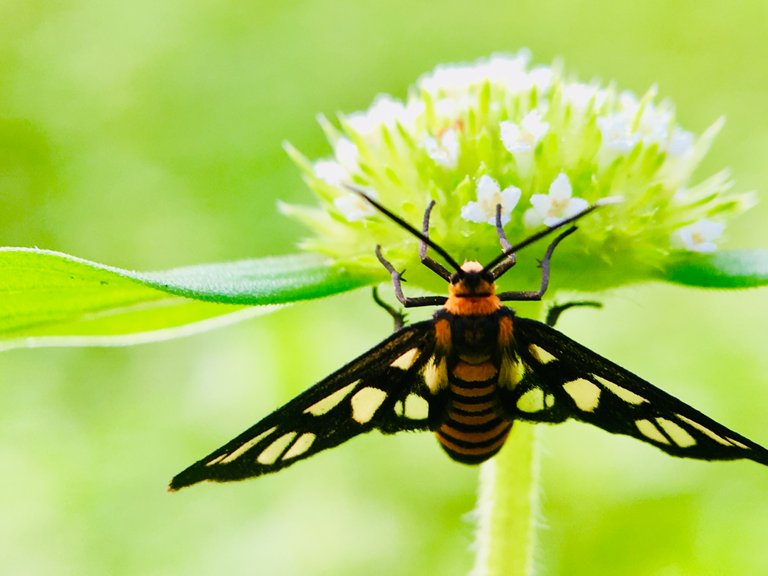 HUBNER'S WASP MOTH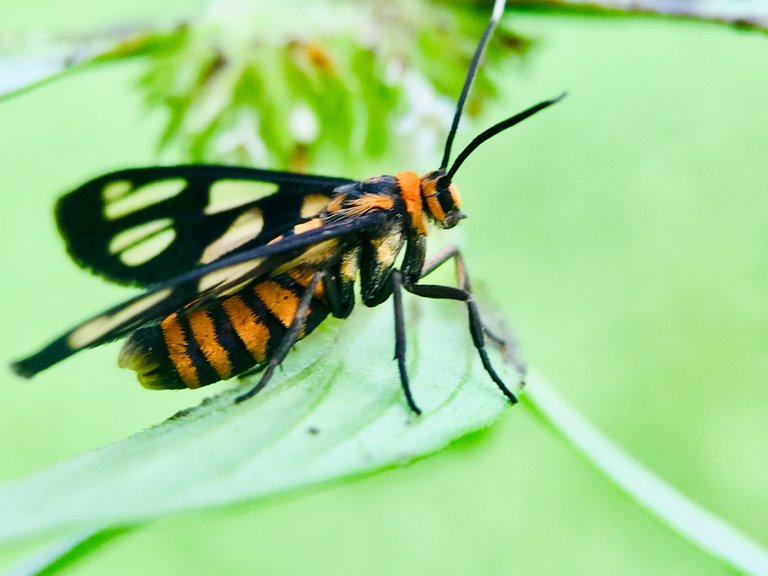 HUBNER'S WASP MOTH
At the end of this post I say once again a big thank you to hive friends who have supported it. I hope that friends can leave suggestions in the comments column, so that with suggestions from all of my friends, I can display even better posts.
"Best wishes"
| Photography | Wasp Moth |
| --- | --- |
| Camera Used | Smartphone |
| Model | iphone 6 s + |
| Photographer | @mnurhiver |
| Location | Aceh Forest |
---
---