Monomad || Many People In Tourist Spots, Riding Two Wheels and Directions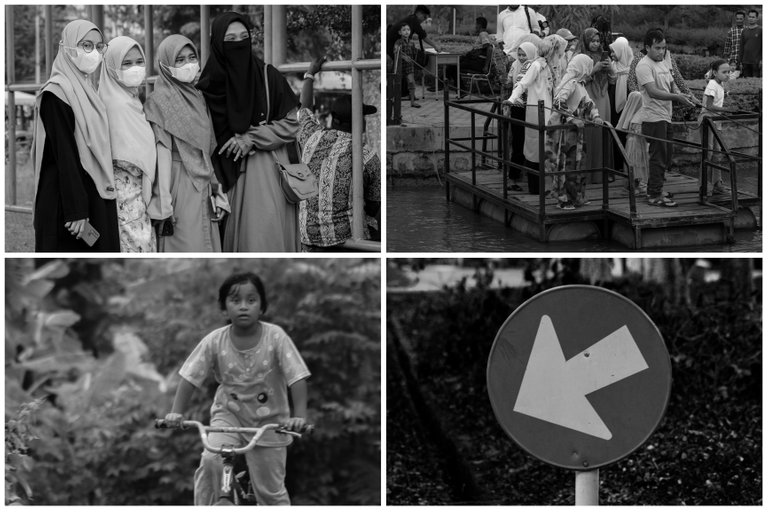 Hello Black and White friends, How are you all today, hopefully we are all still in good health and can participate in activities smoothly.
Wednesday May 24th 2023, I'd like to bring back some black and white images as a #monomad challenge curated by @monochromes .
There are several pictures that I took in several places, the first thing I want to present are the pictures that I took. there and I took some pictures of them that were there. After that, in the tourist spot that I visited, there was also a traditional Acehnese house made of wood and in front of it was a garden surrounded by a small reservoir. And in the area of ​​the house's yard there are also many people who visit here.
I also prepared some pictures of people riding bicycles and people riding motorbikes. I took this shot from quite a distance. Then lastly I also took a picture of the road guide, I took that picture in a housing complex in North Aceh Regency. All these pictures I took with the camera by attaching a 70-300mm tamron lens. All right, friends, let's take a look at some of the pictures that I have prepared.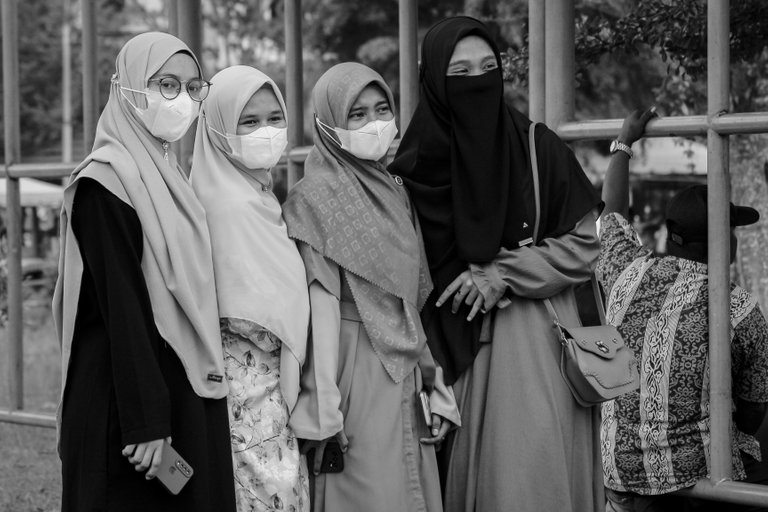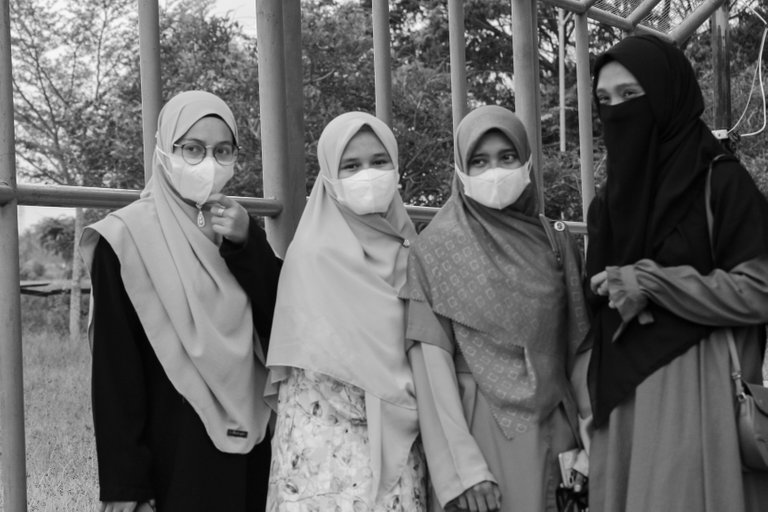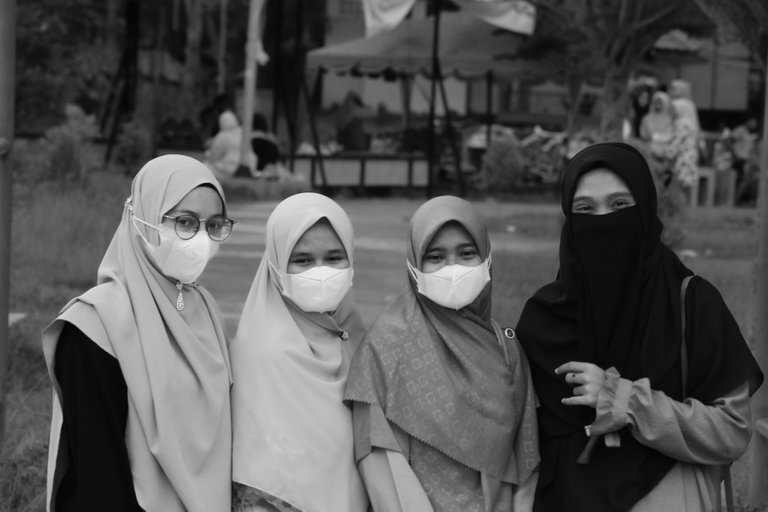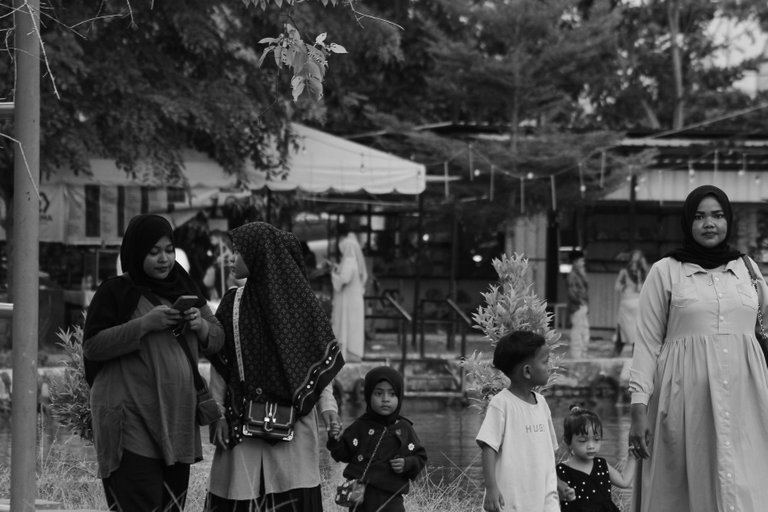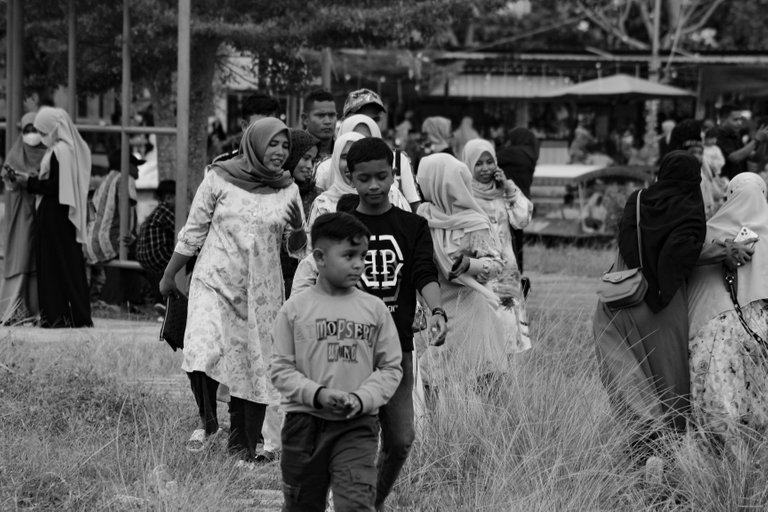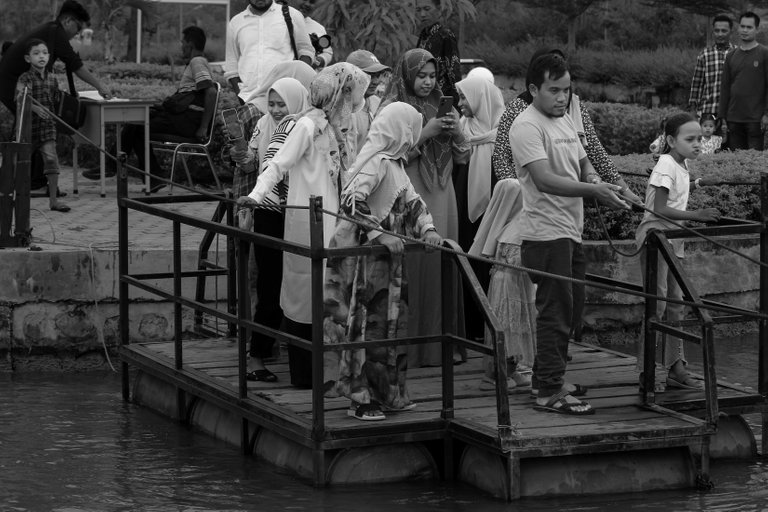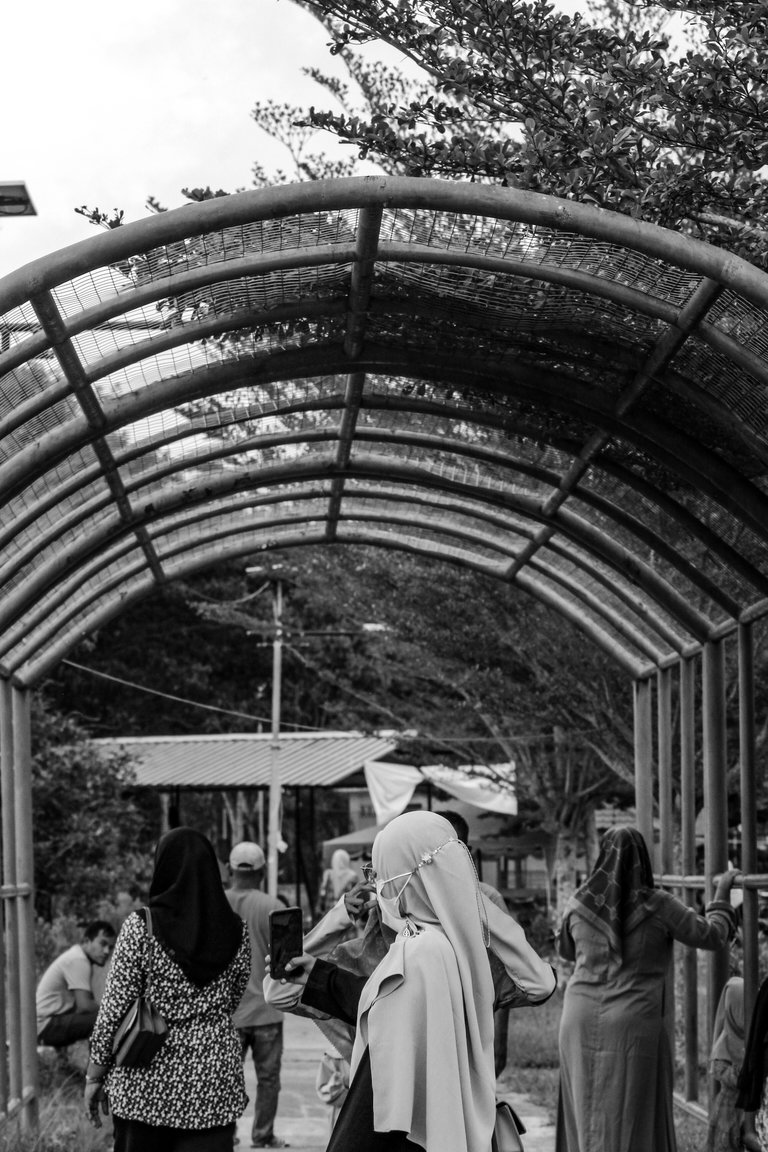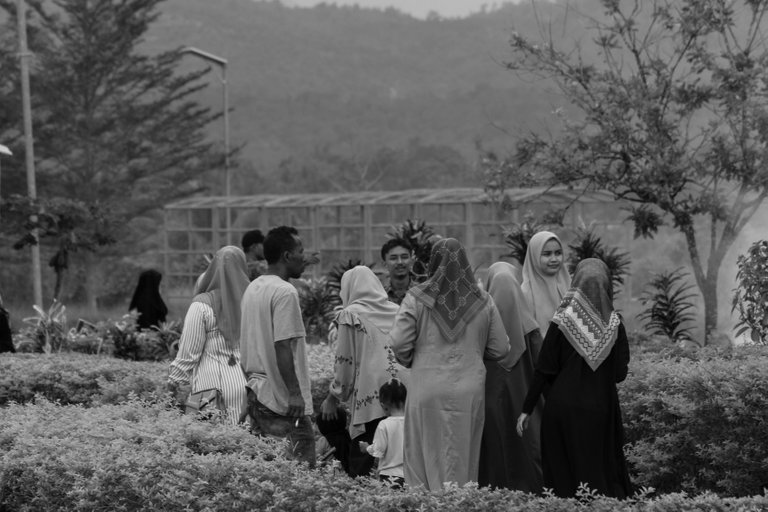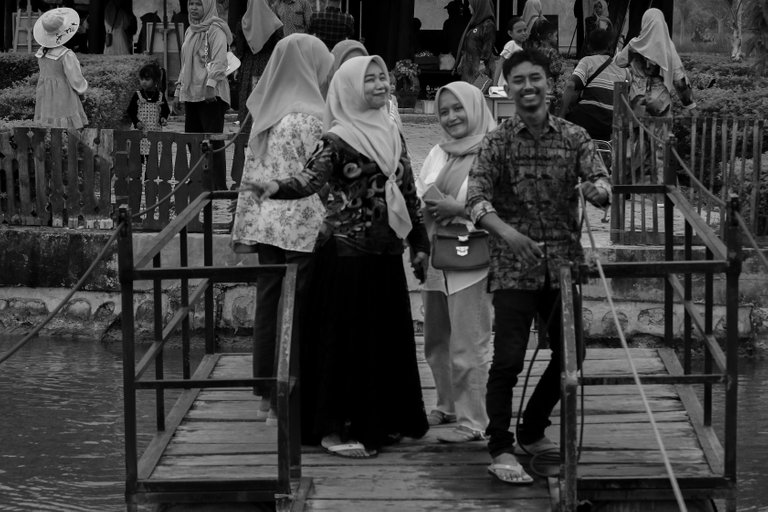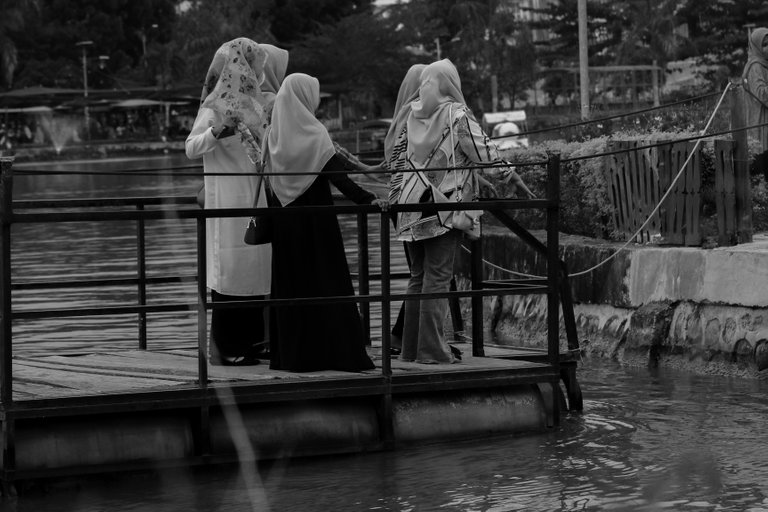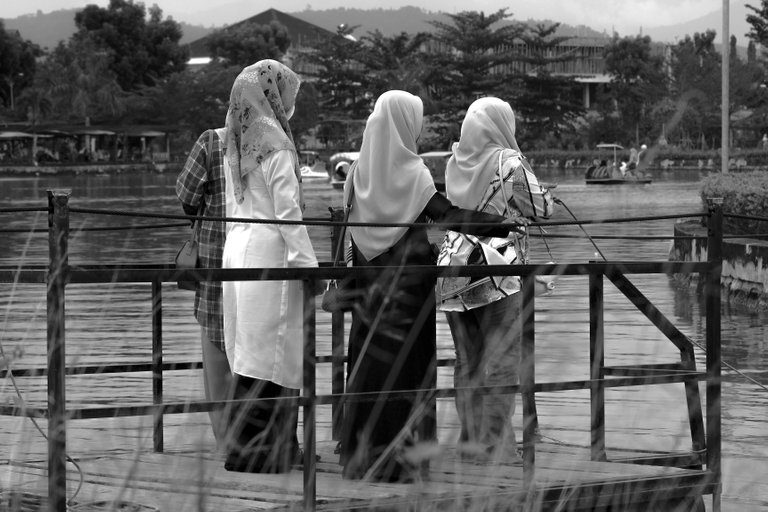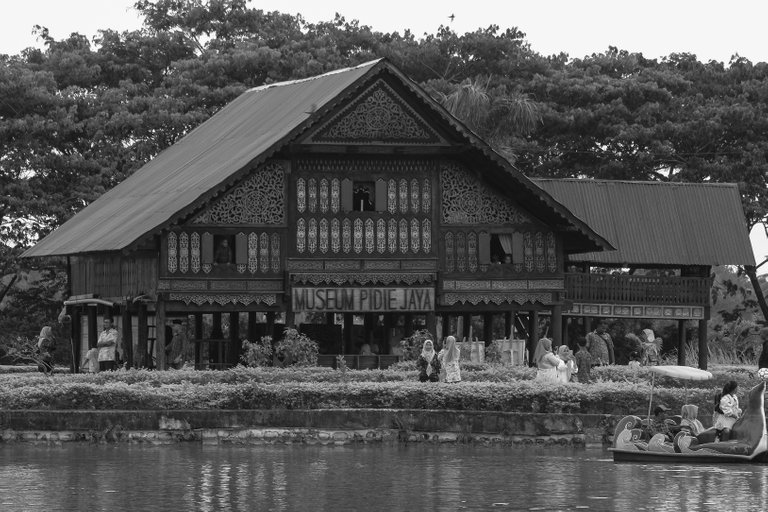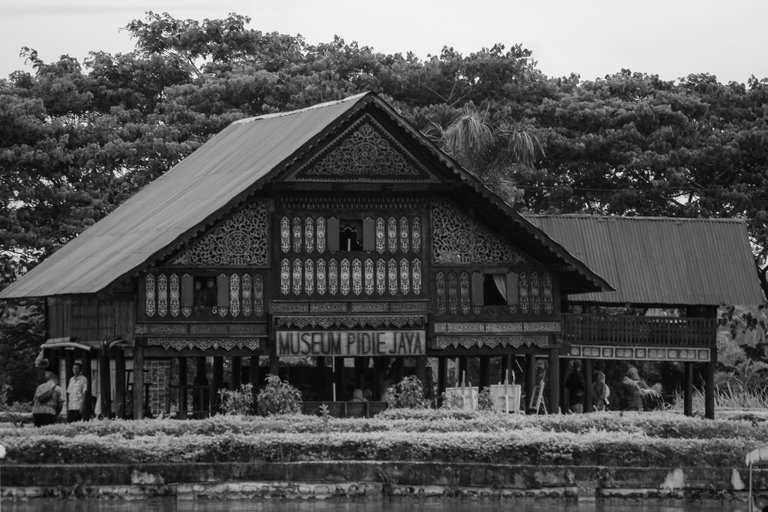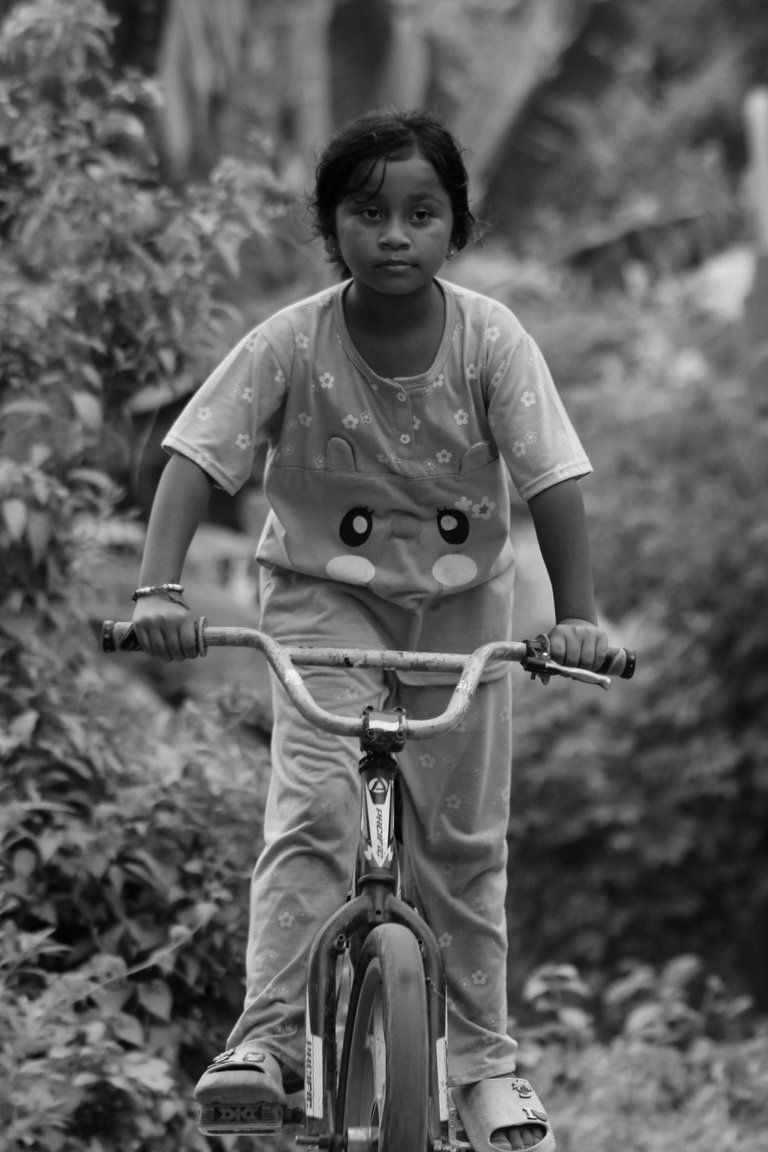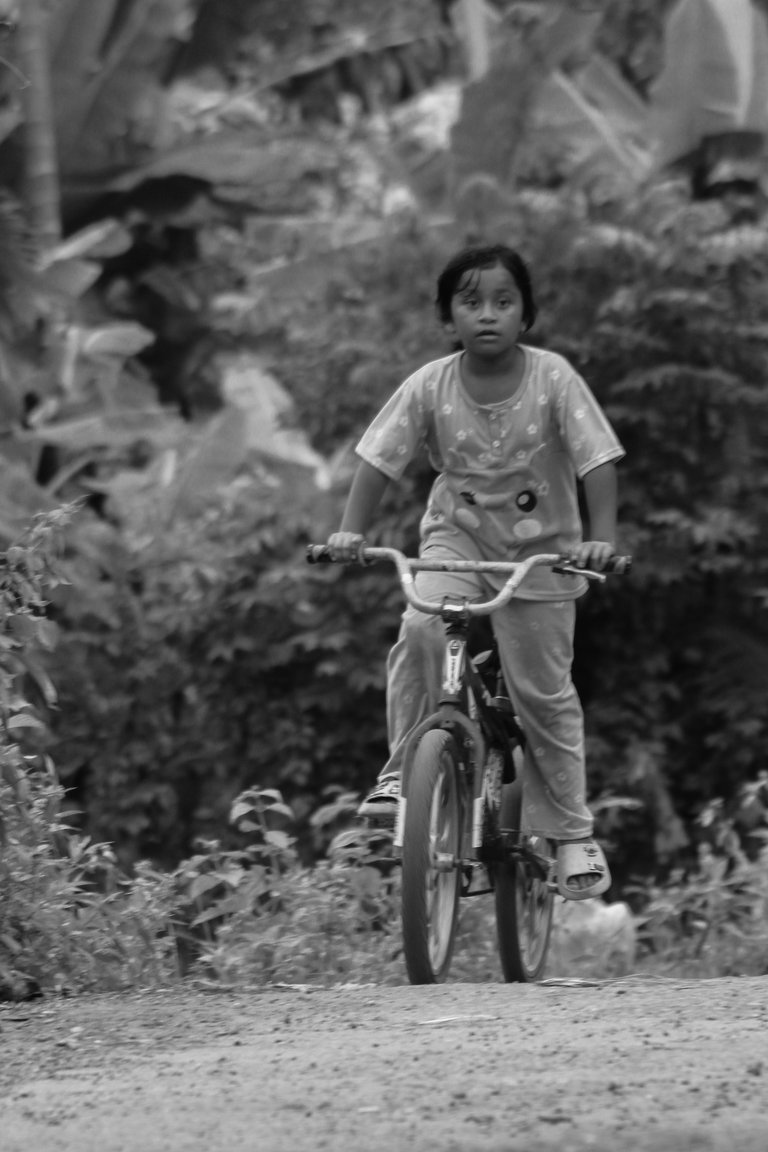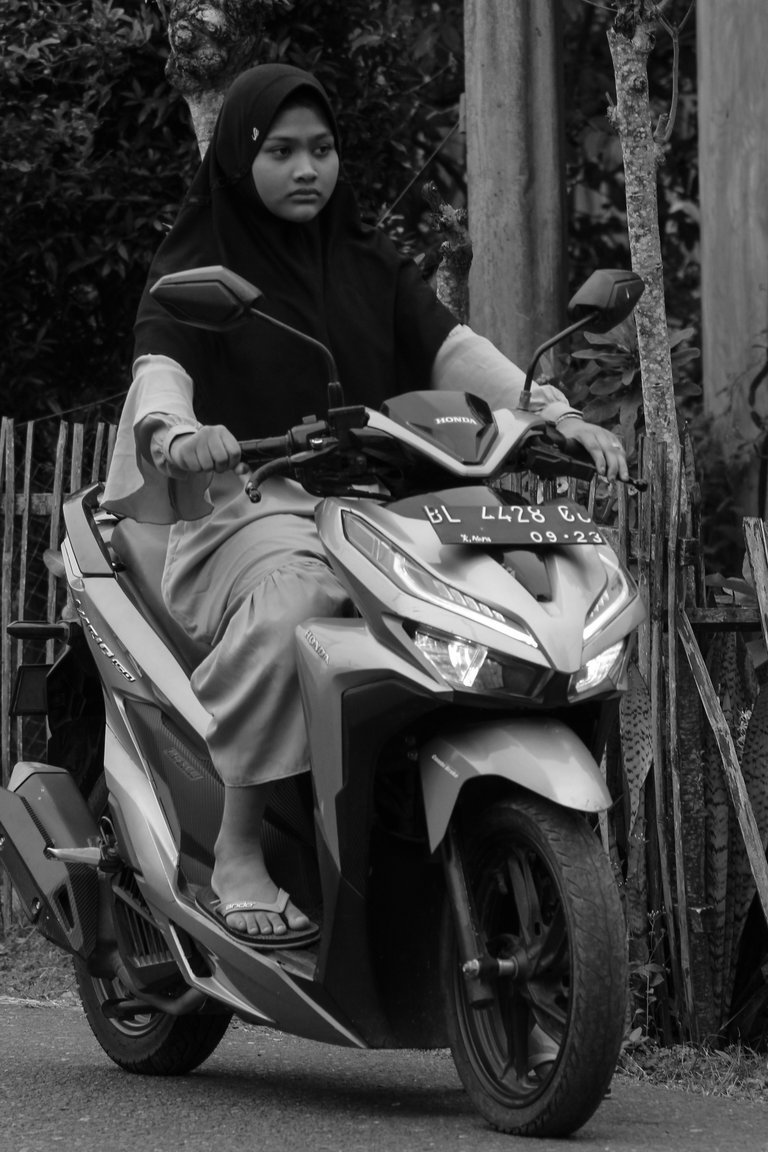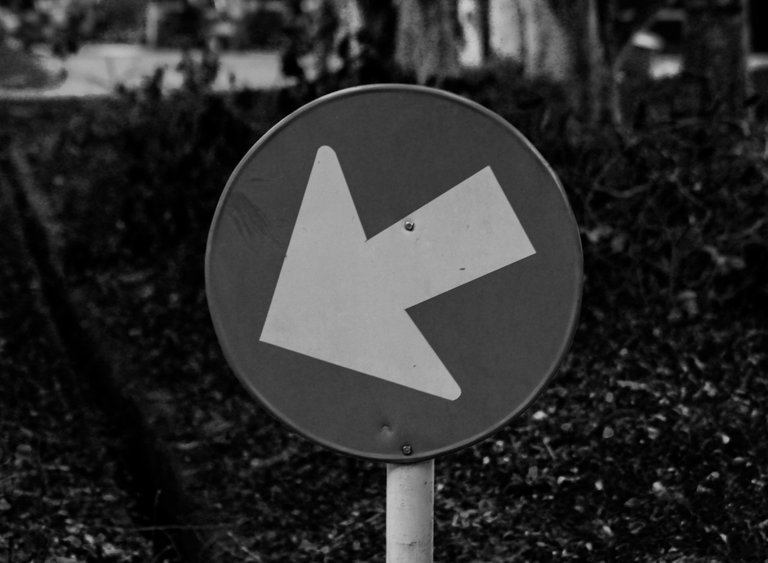 All right, friends, that's the view of the pictures I took at tourist attractions and pictures of road users. Hopefully with some of the pictures that I present, all of my friends will be entertained and become beautiful pictures for us to see. Thank you to all my friends who have given me encouragement and the opportunity and I am very happy. On this occasion, I can still present my pictures with friends in the Black and White community. That's all for today and see you later in my next post.
Note, the words I write in this article are in Indonesian, which I wrote first in the notes section of my smartphone and to translate into English I use Google's help.
| Photography | B&W |
| --- | --- |
| Camera Used | Canon |
| Model | 600 D |
| Photographer | @mnurhiver |
| Location | Aceh, Indonesia |
---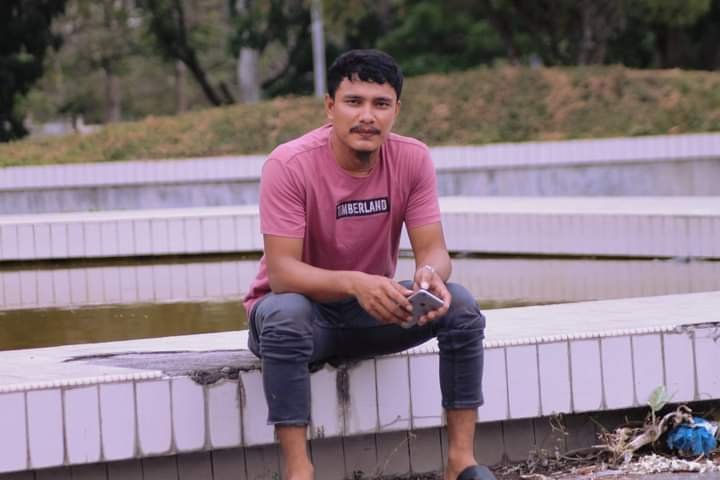 About me
My full name is Muhammad Nur, many friends at Platform Hive call me Mnurhiver. I am from Indonesia. I was born in 1996 and now I work to serve in a government agency in the fisheries section. Apart from serving in a Government agency, I am also a full time content creator. Photography is one of my hobbies and almost every day I look for moments to take photos. The Hive Platform helps my life needs a lot and I am very grateful for this and thank my seniors and friends.
Thank you for your visit
---
---