The Beauty of Nature In A Village Rich With Water
Hello all friends, how are you guys on this occasion, hopefully we are still in good health and can participate in activities smoothly.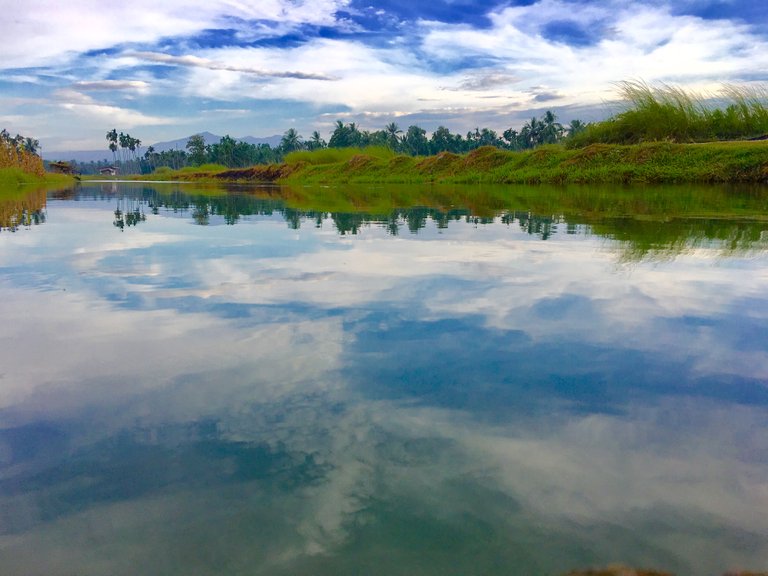 Greetings from me, on this occasion I would like to show some pictures that I have prepared. This picture is still a picture that I took in several places close to the neighborhood where I live. Here we can see a lot of air or in this area one of the areas that has extraordinary water wealth. I was able to take some pictures of the water which were very interesting for us to see because in the water there is also a shadow from the sky which is so perfect when we see it.
This is one of the irrigation channels that is very beneficial for the people in the area, this location is close to the rice fields in the village. So the farmers are very easy to use water because here it is close to the irrigation flow and the irrigation flow is always filled with clean water so this is really beneficial for farmers, of course the rice farmers in the area are very happy with the existence of an irrigation flow as good as which we see in this image. The water from this irrigation comes from mountain water in the Sawang sub-district, I have also seen one of the dams in the south of the Sawang market, there I saw a dam and many branches for irrigation of other water that came from there. All right, my friends, I will enjoy some of the pictures that I have prepared for my beloved friends.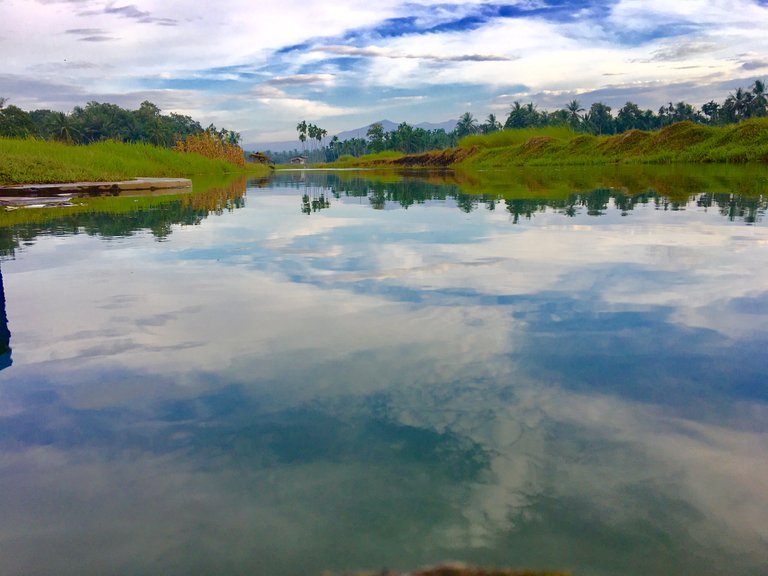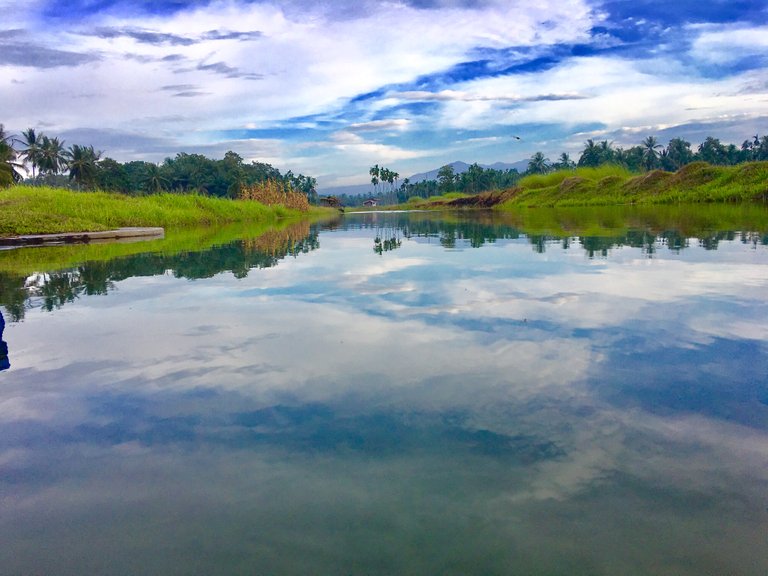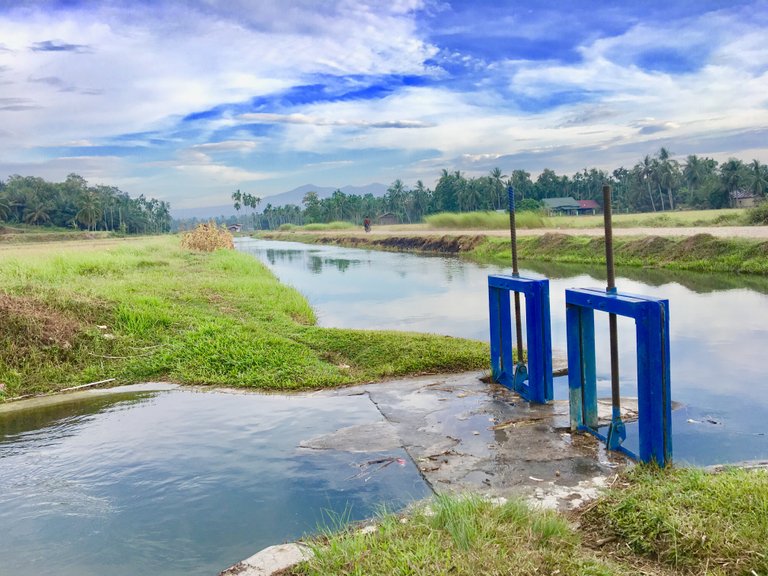 This is the state of irrigation in the village. We can see how the water is in the irrigation and of course the water is very clear. Yesterday I took some pictures because I think this is a very traditional place but has extraordinary beauty. In this area, the air is still very good because here there are still less population or not yet densely populated and vehicles still rarely pass this road because this is a road that has never been asphalted at all.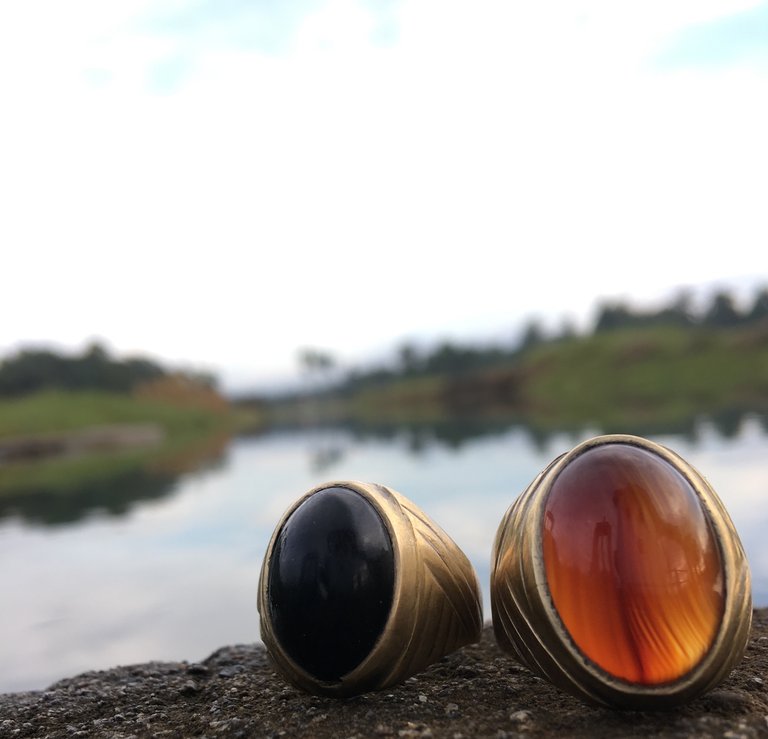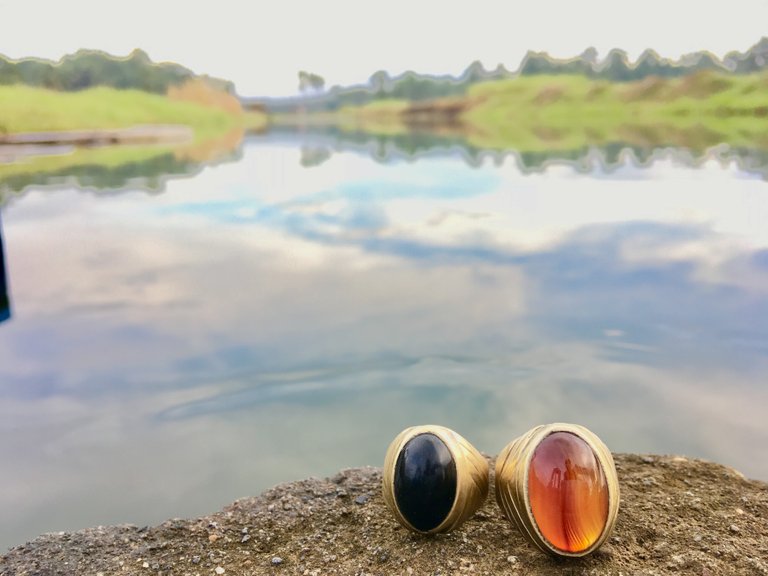 I've used 2 ring stones, I always eat them after I shower, I'm used to wearing these two rings when I want to go out after a shower I rarely don't wear them. If I don't wear it, there seems to be a flaw in my hand so I rarely forget to take the ring stone and put it on my finger. This stone ring which is black in color is one of the iron content rings because when I approached the magnet the stone slightly stuck to the magnet because the stone contained iron content. While the other one in my area is called honey cempaka stone but my model includes honey cempaka which has lines in it so I really like the beauty of the stone, the color is very shiny so I am very interested in having it . But for me there is a bit of a shortage in that part of my ring because I also don't have much money to install a better handle. Because the handle that I installed I made of coins.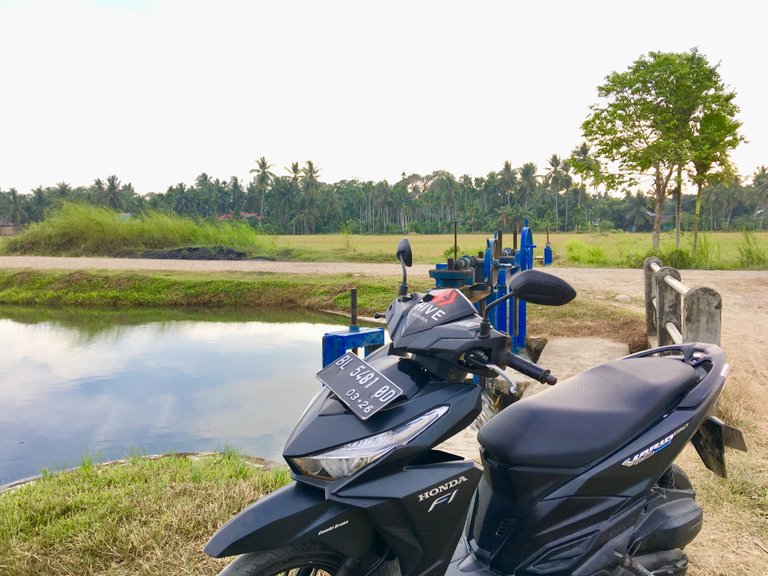 My vehicle, of course I really love this vehicle because it is one of the vehicles I have. In that case, of course I will take care of this vehicle as much as possible so that this vehicle still looks good and is always friendly to me.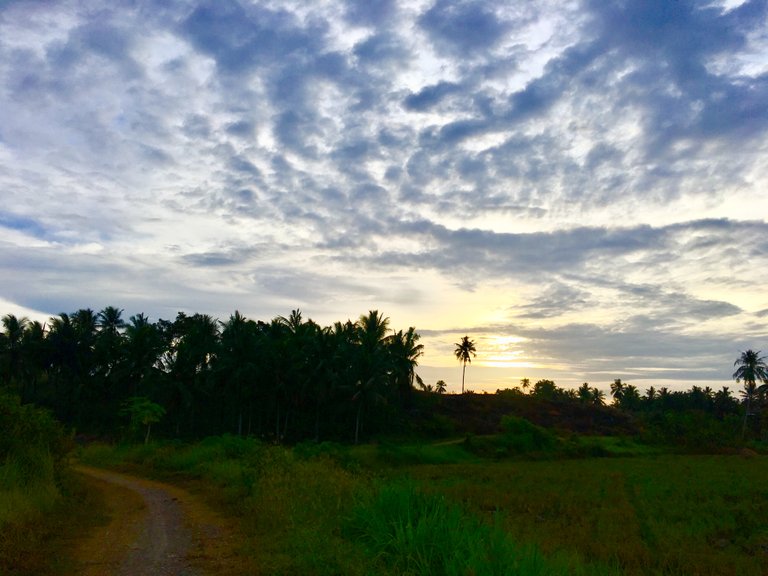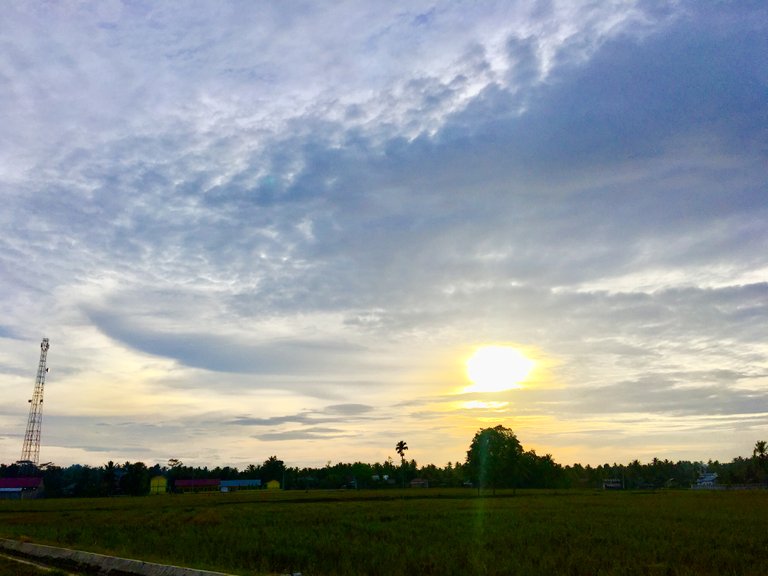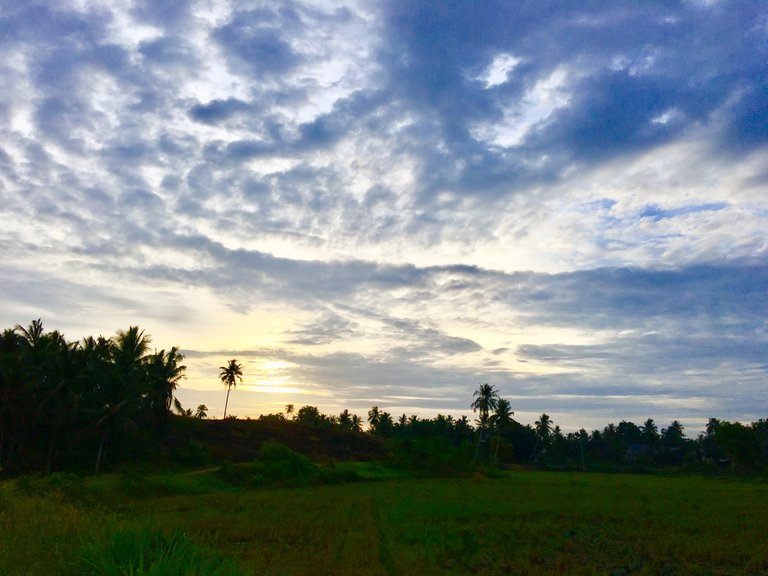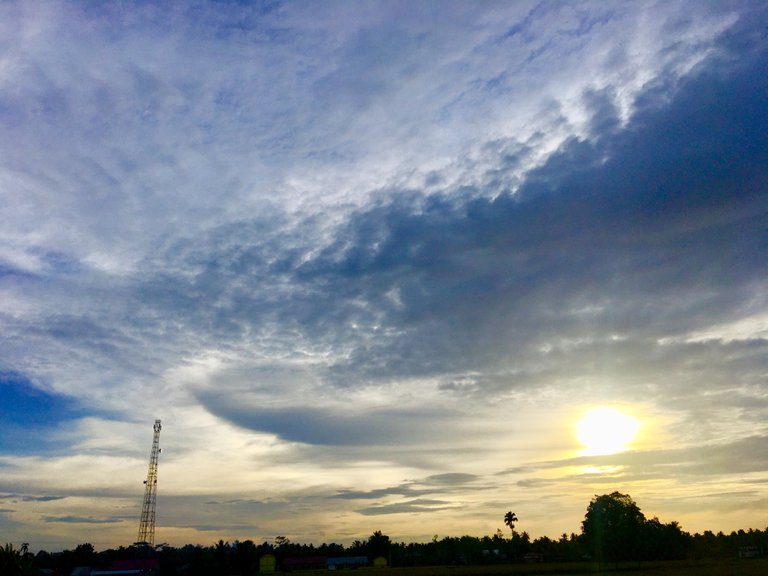 In the afternoon we can enjoy the setting sun, of course where I took this picture there are a lot of rice fields owned by farmers and from here I saw the sunset in the afternoon. Of course this is also one of the most extraordinary beauties for me by enjoying how beautiful the sun sets in the middle of the farmers' rice fields.

Maybe that's all I can share with all of my friends, hopefully with some of the pictures I share it will be entertaining for my friends and also useful for all of us. In writing this article I used my own language and then Google helped me to translate it into English, so if there are wrong words, please forgive me because I didn't do it on purpose. Healthy intentions remain and the best for all friends, may we always be in the protection of the almighty. Thank you to all members of this beloved community, hopefully we can follow the activities smoothly and thank you for supporting me.

| Photography | Natural beauty |
| --- | --- |
| Camera Used | Smartphone |
| Model | iphone 6 s + |
| Photographer | @mnurhiver |
| Location | Aceh, Indonesia |
---
---