Games on Steem: Holybread
Blockchain based games are taking over the game world by storm. Games on Steem Blockchain are no different in this regard. Some of the games are specially doing remarkably well and are not only the source of a ton of fun and entertainment, they are good opportunities for investment too.
This investment could be of one's time and/or money, but one thing is certain in most of the cases, a good ROI.
Holybread is one of such games on Steem.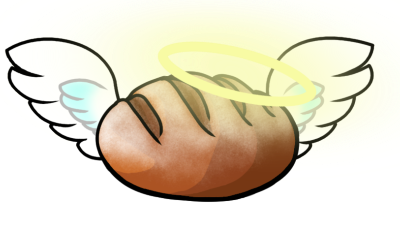 An RPG Style Browser-Game on the Steem Blockchain
Holybread is a browser based RPG (Role-Playing Game) game, currently in testing phase and is launching in January, 2020.
I am one of the players in the testing round and, believe me, I am enjoying every minute of playing it. I am sure, after the launch, Holybread is definitely going to lie somewhere on the top in the list of the most addictive and fun games which have strong investment and earning/profit factors, as well.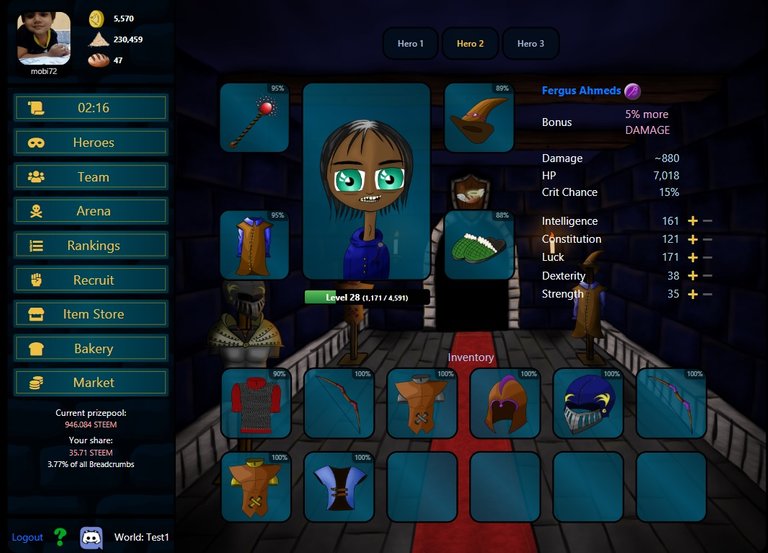 While playing the testing round, we (the testers) have already witnessed some interesting updates, additions and improvements in the game, which, other than being interesting and adding more flavors to the game, are more favorable for the players as well.
This free to play game is getting more and more free and exciting by the time and updates even in the testing round.
For example, Bread is one of the in game currencies, we were given 50 Breads at the time we logged-in in the game, and in case we'd need more Breads then we had to buy it from the Bakery (which is an investment for earning more and getting higher rewards) by paying Steem, there was no other option for having more Breads...
Bread allows you to recruit heroes, skip the regeneration time at the Arena and run faster on your missions. Steem you spend on Bread will partially be used to reward active players.
Source

...we were having rest of the two in game currencies, Gold and Breadcrumbs, though, and are still getting them.
So, what @thebluewin, @auminda, and @xyrijan did, they added "Daily Tasks" in the game and provided a chance for the players to get some free Breads on a daily basis by completing them.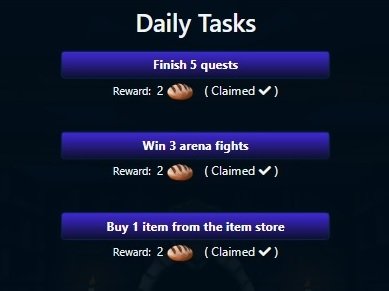 These tasks are nothing more than what players would already be doing in order to progress in the game, which will ultimately increase players' in game engagement.
The more active the players are, the more earning and rewards they'll be having.
I consider it as another positive point in favor of the game, which shows its teams determination to improve and make the game even better...
We have lots of ideas that we want to bring to life in Holybread. We will constantly work on new updates, more items and heroes, features such as guilds and dungeons and many more. We will add those to the game time after time, so it never gets old.
Source
Testing round will end on 2nd of January 2020, and I am fully completely enjoying the game, but I have also already eagerly started waiting for its launch because with the launch, game will be reset and all the players will start from the beginning with same resources, levels and ranks.
Holybread is neither the first game on Steem blockchain nor it'd be the first opportunity of investment and good earning on the blockchain but it'll be a success, that I am sure of.

references & sources...
1. Holybread
2. Holybread | new RPG style browsergame on Steem (Release: in January 2020)
3. Holybread RPG browsergame on STEEM - Test round is doing great!
---
---