Holybread: Why Auction is Important

First round of Holybread's Auction for Heroes is still running, and there is still a little more than a day, at the time of publishing this post, before it ends.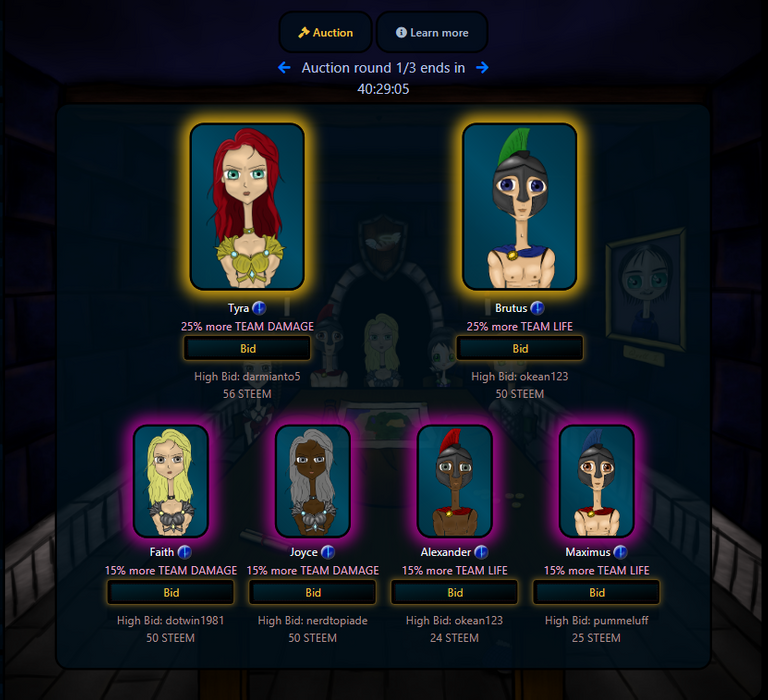 Holybread: Auction
Now, the question is,
Why this auction is important for the players who are interested in playing Holybread?
I'll try to explain it as briefly as possible but you have to go through all the details if you are interested in the answer to this question.

All the Heroes in the Auction are showing three factors; Percentage, TEAM & DAMAGE/LIFE.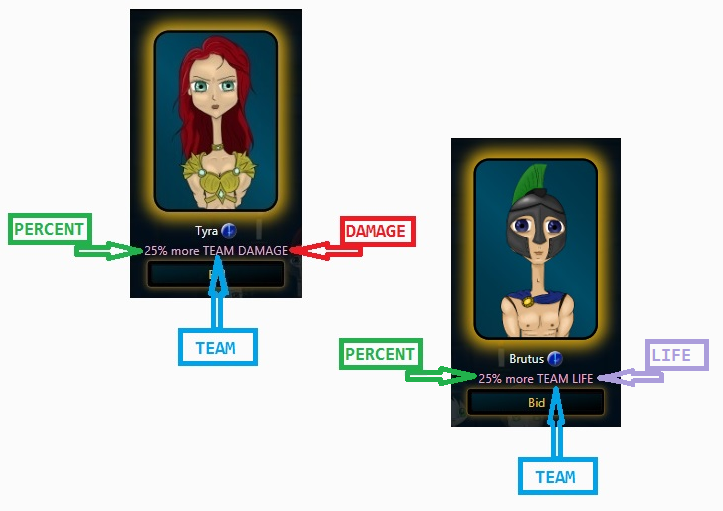 DAMAGE: The more DAMAGE capability a Hero has, the more chances for it in winning against a Hero with higher LIFE.

LIFE: The more LIFE a Hero has, the more chances for it in surviving and even in defeating a Hero with higher DAMAGE.


At the start of the game, every player will be given a Common Hero to begin with.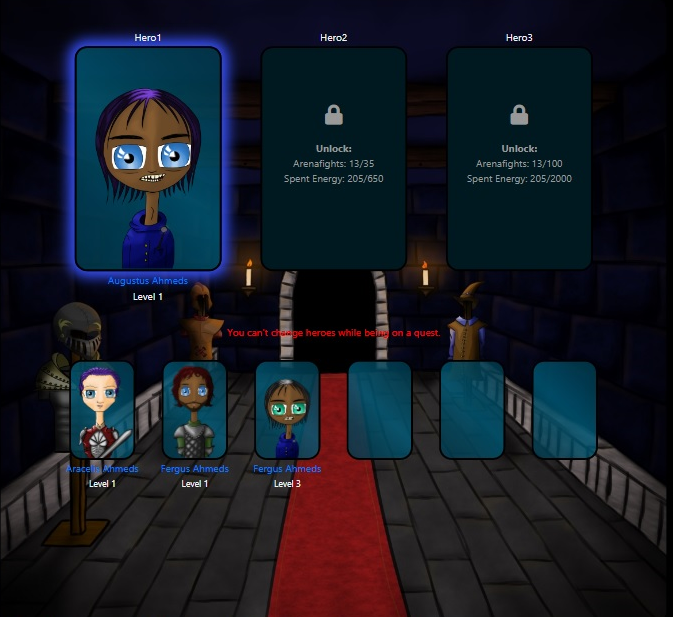 This is for the player, who'd have purchased Hero/es in the Auction, to decide with which Hero he/she starts the game. Common Hero, given by Holybread, and all of her/his Heroes, purchased from the Auction, will be there in six available slots.
A player can form a team of three Heroes.
To unlock second and third Heroes, player will have to fight a certain number of Arena-fights and will have to spend specific quantity of Energy.
Image of this section shows these requirements during the test round.


There are three classes of Heroes in Holybread; Mage, Warrior & Archer. This might be the reason behind three rounds of the Auction, a round for a class of Hero.
Players can make the team either with all three Heroes from a single class or one Hero from each class (I used the second mentioned strategy during the test round). Every class has four rarities; Common, Rare, Epic & Legendary.
The Percent of Buff for Epic & Legendary Rarities I stated in my previous post, Holybread: Pre-Registration, Gift & How to register, were wrong. Correct details of all of the four rarities and their respective Percent of Buff, provided by @thebluewin (Developer & one of the founders of the game), are as below:
Common: 5% SINGLE Buff
Rare: 10% SINGLE Buff
Epic: 10% TEAM Buff
Legendary: 20% TEAM Buff
NOTE: DAMAGE & LIFE are two buffs.
You would have already noticed the words, SINGLE & TEAM, in the quotes, and that Rare and Epic both Heroes have 10% Buff, but Rare Hero has 10% SINGLE Buff and Epic Hero has 10% TEAM Buff.


If one HERO in a team of three Heroes is Legendary and has a Buff of 20% TEAM LIFE, then not only that HERO but the rest of the two Heroes will also have 20% extra LIFE. Same is true for DAMAGE or any other Buff.


In case of SINGLE Buff, buff affects only the HERO itself, and has zero effect on the rest of the HEROES of the TEAM.


Before concluding this discussion, I'd like to mention one more interesting factor; Bonus Gold Buff.
Let's hear it out from @thebluewin what "Bonus Gold Buff" is.
We have a "Gold Bonus" Buff in the game. The Gold Buff doesn't have "TEAM" or "SINGLE". It just always affects how much Gold someone gets for the Quest.

The Gold Bonus Buff exists for all rarities:

Common: 5%
Rare: 10%
Epic: 30%
Legendary: 60%
Gold is a trade-able and transferable in-game currency. Gold has several use cases, we'll discuss them in detail in a later post. Gold can be earned from the Quests and rewarded from the Arenafights.
Legendary and Epic Male Heroes in the Auction not only have 25% & 15% LIFE Buff, they also have 75% & 45% Bonus Gold Buff respectively, as well.

Now, I'd like to conclude this discussion with the following points
Epic & Legendary Heroes in the Auction have 15% & 25% Buff respectively, 5% more Buff than the regular Epic & Legendary Heroes.
45% & 75% Gold from the Quests for Epic & Legendary Heroes respectively, which means 15% more Gold than the regular Epic & Legendary Heroes.
These Heroes will never be offered ever again, this is why they'd be unique collectibles for the game lovers.
Heroes are trade-able in the Game Market for Steem, IMO, a good future investment due to their uniqueness.



---
---