Digital Drawing Flying Floppy Hat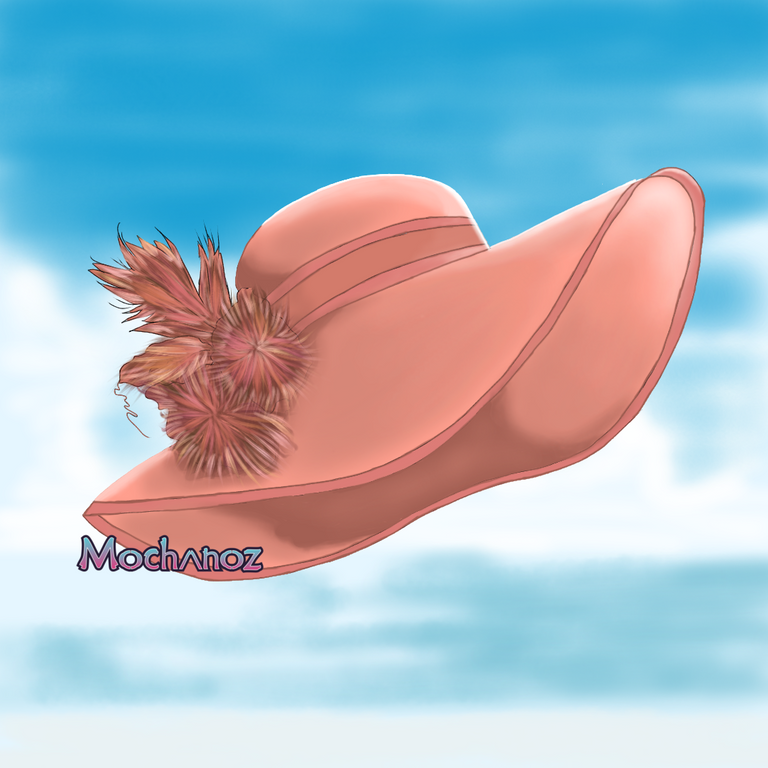 Hello Hive Friends… May this new year we always be healthy and happy. I will draw a floppy hat flying with the atmosphere on the beach.The following is the process of drawing a flying floppy hat step by step.
Title: Flying Floppy Hat
Artist: @mochanoz
Technique: 2D Digital Art
Application : ibis Paint X
Media: Digital
Tool: Brush
DETAILS
Step by Step Process
LAYER 1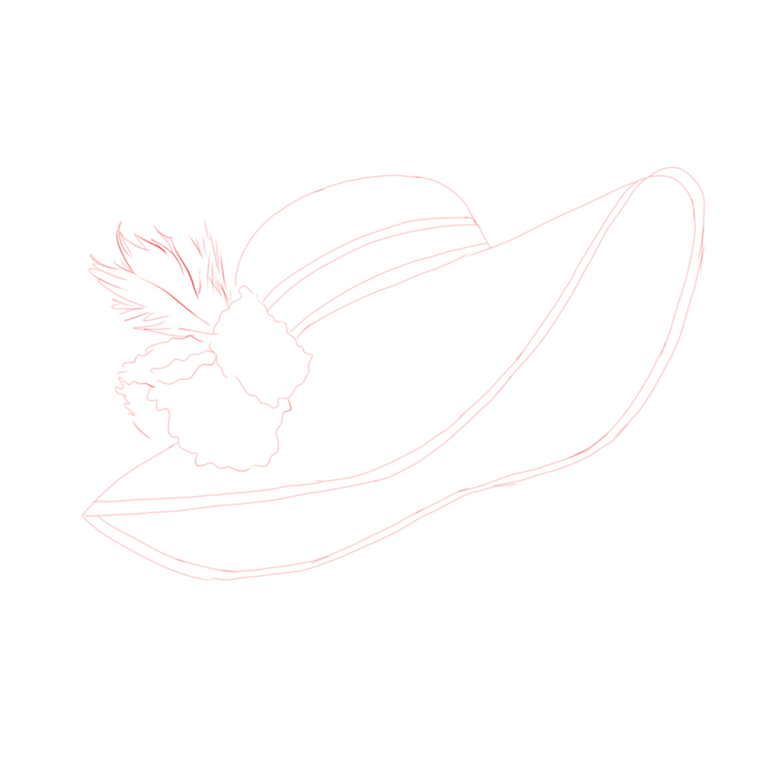 First I open the ibis Paint X application from my tablet, there is a menu select My Gallery,
there is a new canvas display, the canvas setting is 1080 x 1080 select OK
Then there will be a blank canvas display that I will draw a picture of
We will make a sketch first to make it easier when making images. Choose Brush, Custom, choose pencil
Then select the red color in the colored box on the bottom toolbar
The sketch is ready
LAYER 2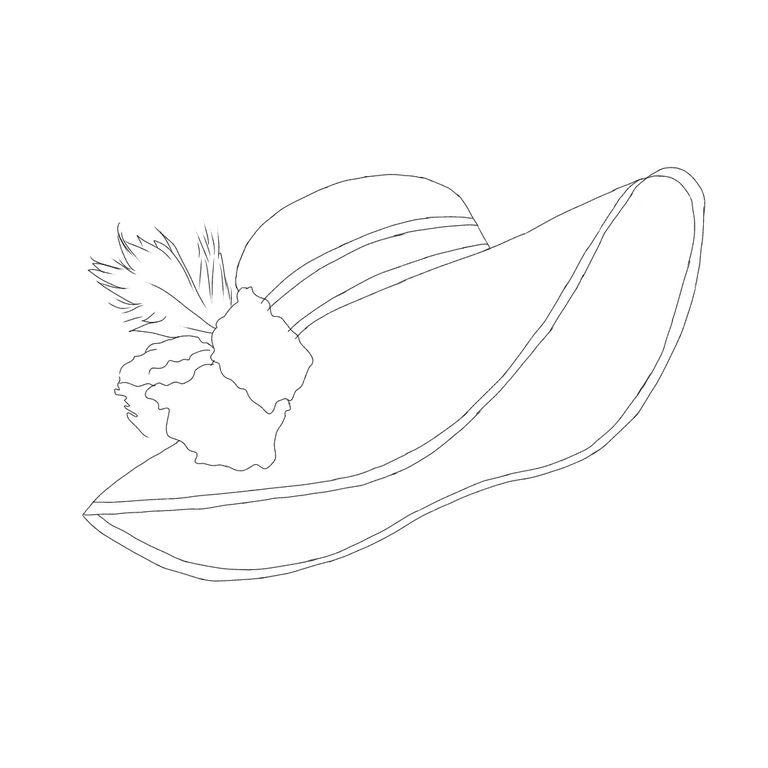 Now we will create layer 2 in the bottom toolbar to create an outline
The outline that we will draw using a brush, choose a black custom dip pen (hard) so that it is different from the sketch color
LAYER 3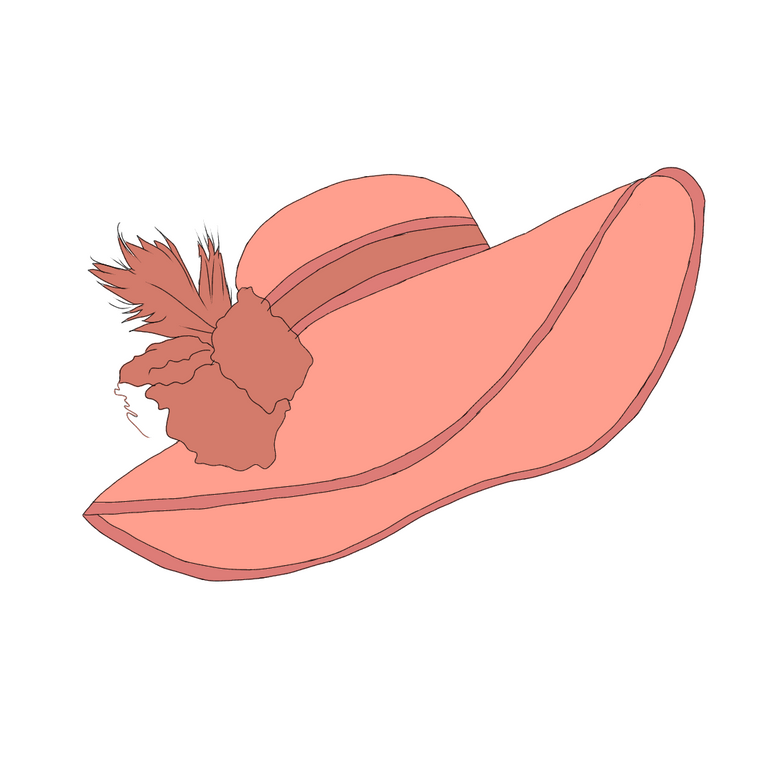 Next we create layer 3 in the lower toolbar to color the image
Choose pastel peach for the floppy hat on the bottom toolbar
Use the bucket on the toolbar beside and color the image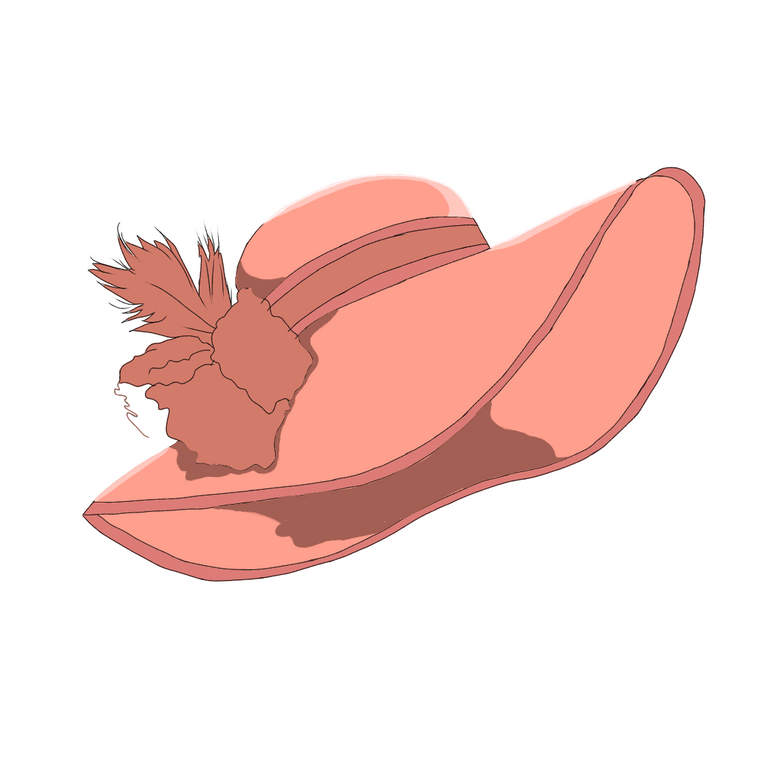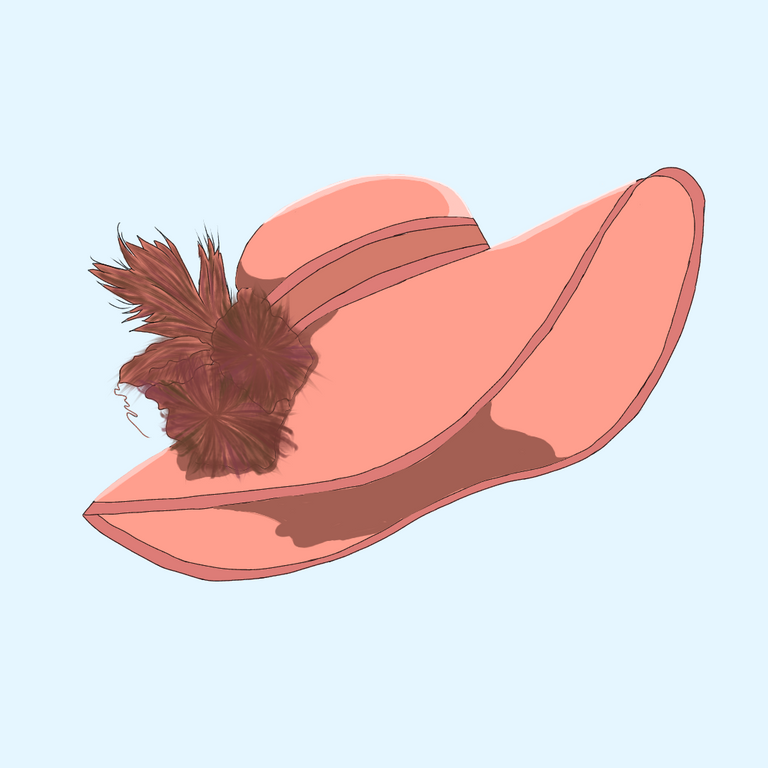 After giving color to the image, give a light dark effect according to the direction of the light on the floppy hat
Use a brush to detail the light and dark border, then add color using the bucket on the toolbar on the side and color the image
LAYER 4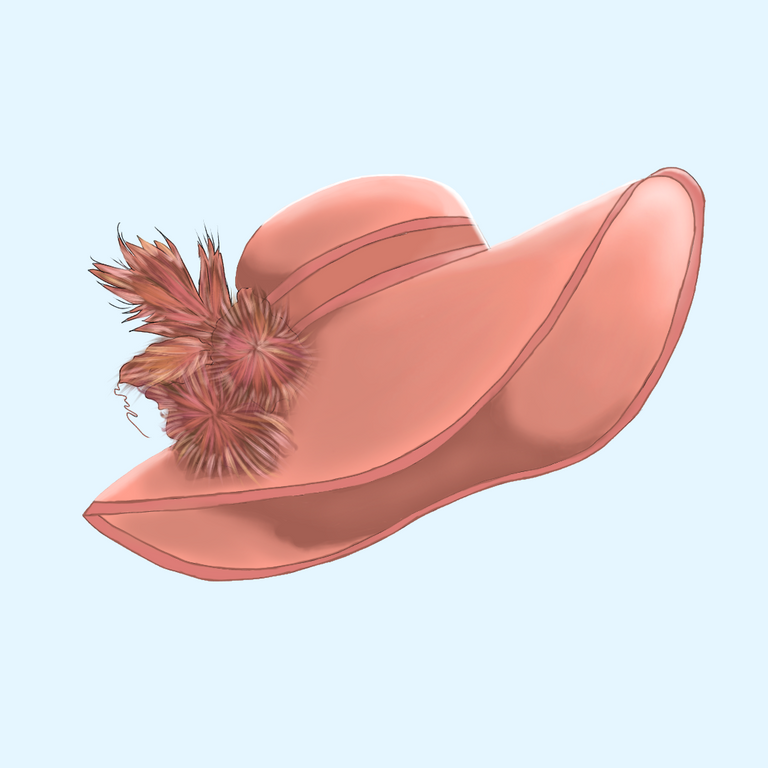 To make it look like there is volume, I give shading and highlight effects to the floppy hat image
Use the brush and hair brush on the toolbar beside, then select a custom airbrush, adjust its size and opacity
The color used is adjusted to the color of the floppy hat using an eyedropper
Then color the border between the colors so that they are evenly mixed and soft
Here's a picture of the floppy hat as a whole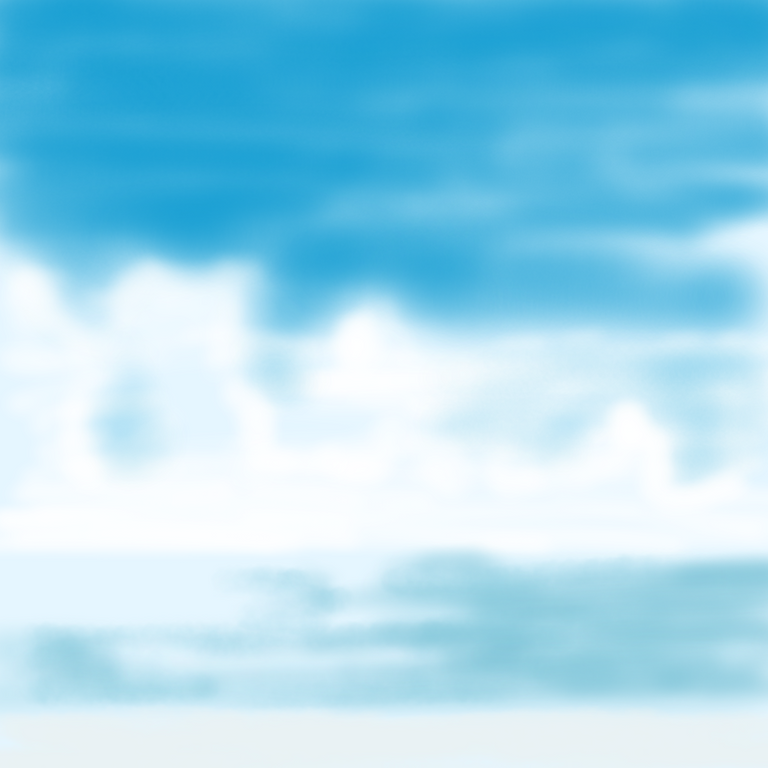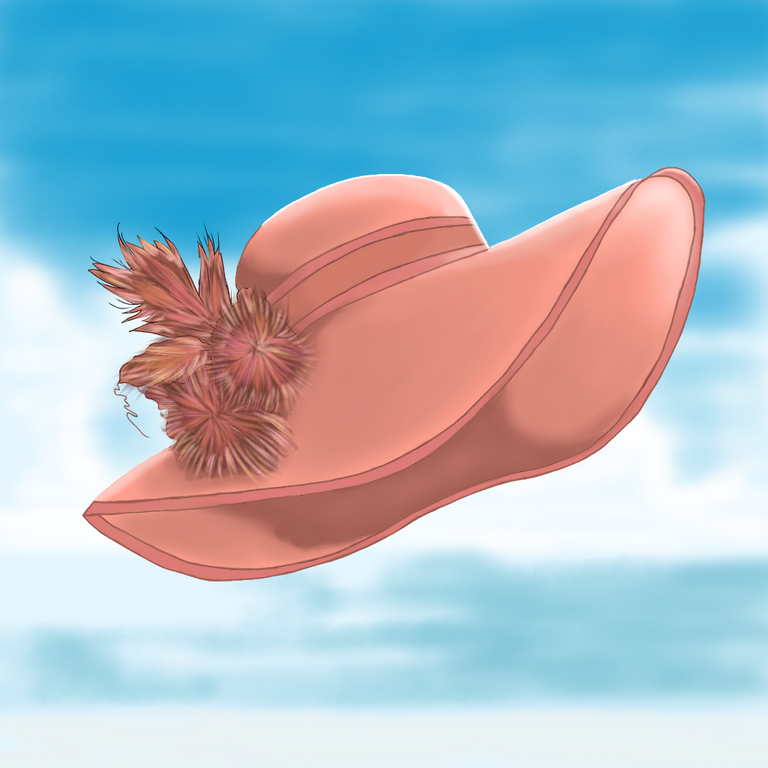 Next we will draw the background as if we were on the beach
Select save as PNG to save the created ice cream image.
RESULTS OF DESIGN IMAGES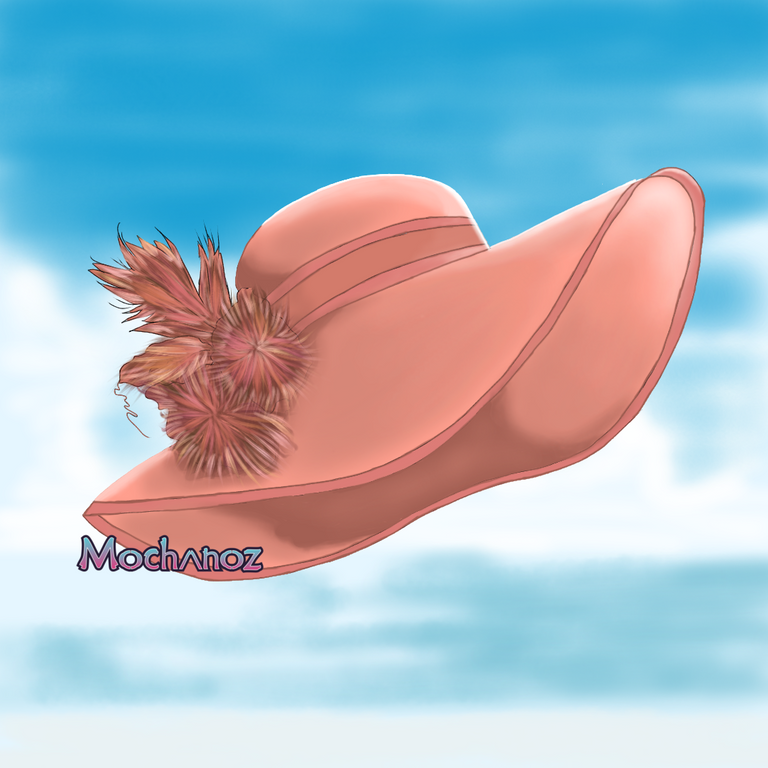 STEPS TO MAKE IMAGES OF FLYING FLOPPY HAT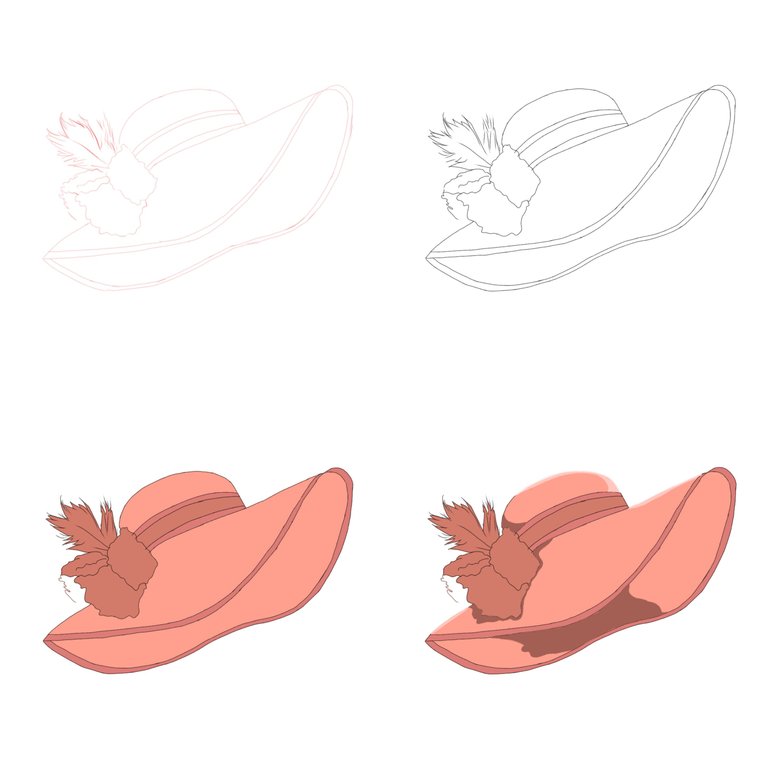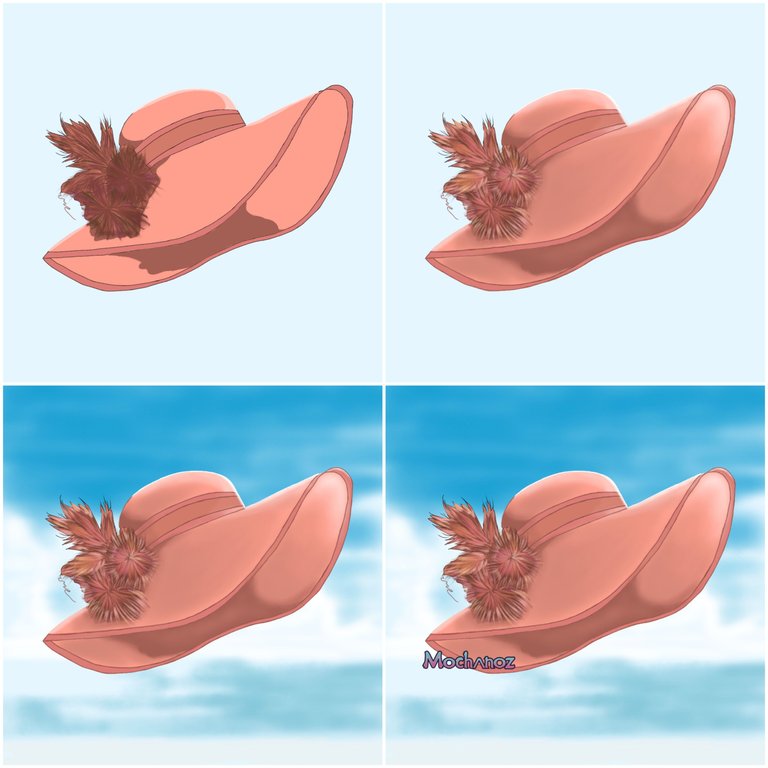 I'm using Galaxy Tab A with S Pen
Title: Flying Floppy Hat
Collection: OpenSea
Description: Flying Floppy Hat is an artwork created by MOCHANOZ that 2D techniques .
Technique: 2D
Collect it at: OpenSea
Chain: Ethereum, Price 0.005
Thank you for visiting this post. Look forward to my next work.
Visit My Gallery:
Twitter |Instagram |OpenSea |Hive

---
---