DIAMOND 2 LEAGUE UNLOCKED | TWO LEGENDARY CARDS FROM PACK AND QUEST
Hello Splinterland warriors!
How are you all guys hope you will be blessed and fine. In today's post, I will be sharing the quest rewards of today and will share the league advancement which is diamond 2 with a 3100 rating and still 3 days to go in the current league so will try to hit the diamond 1 league if possible.
TIRE ADVANCEMENT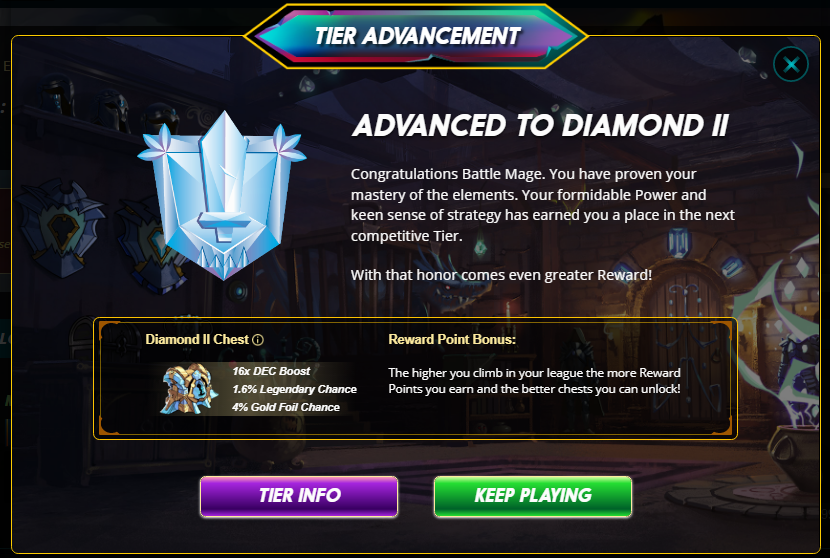 It was a busy day again and faced some issues due to electricity load-shedding that is why i did not play today and started playing one hour ago and made 4 loot chests in my main account while 9 loot chests in my alt account but also won some nice rating by winning 4 to 5 games in a row and then the league of diamond 2 unlocked for me where the chances of getting higher DEC and legendaries and gold cards are increased but i did not see anything good from the 4 loot chests but only 2 useless cards and a single potion with 32 DEC which is the rewards of diamond 2 league sounds wired for me. However, my main target has been achieved that i can only touch the diamond 2 league and will try my best to reach higher TIRE but it is not possible with level 5 cards.

GLADIUS PACK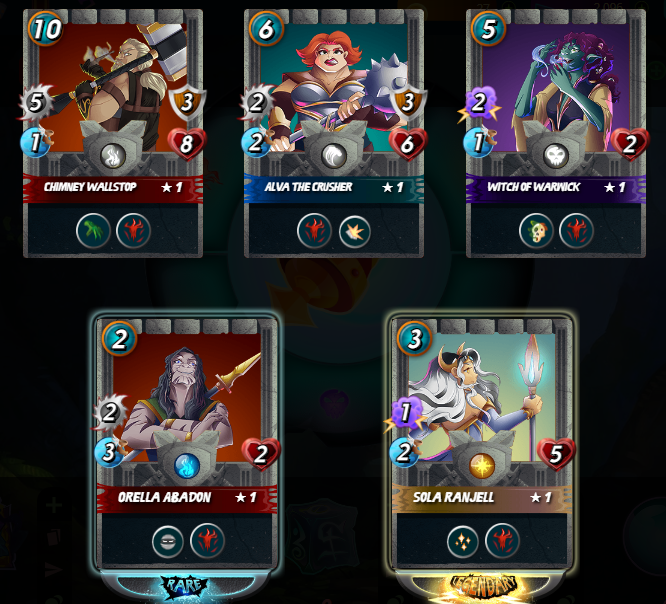 Well, i started playing in my alt account for guild brawls battle and just bought the 2nd pack with 2000 merits that i earned from the brawl battles and opened the pack in which i got one awesome legendary card that i will share in a separate post and also got some nice cards of gladius edition worth something which increased my airdrop points to 1000 DEC so it was a nice pack opening in my level 1 alt account and i am so happy to see this legendary life monster of gladius edition having the tank heal ability at level 1 and got this card just from the 2nd pack of the gladius.

FOCUS REWARDS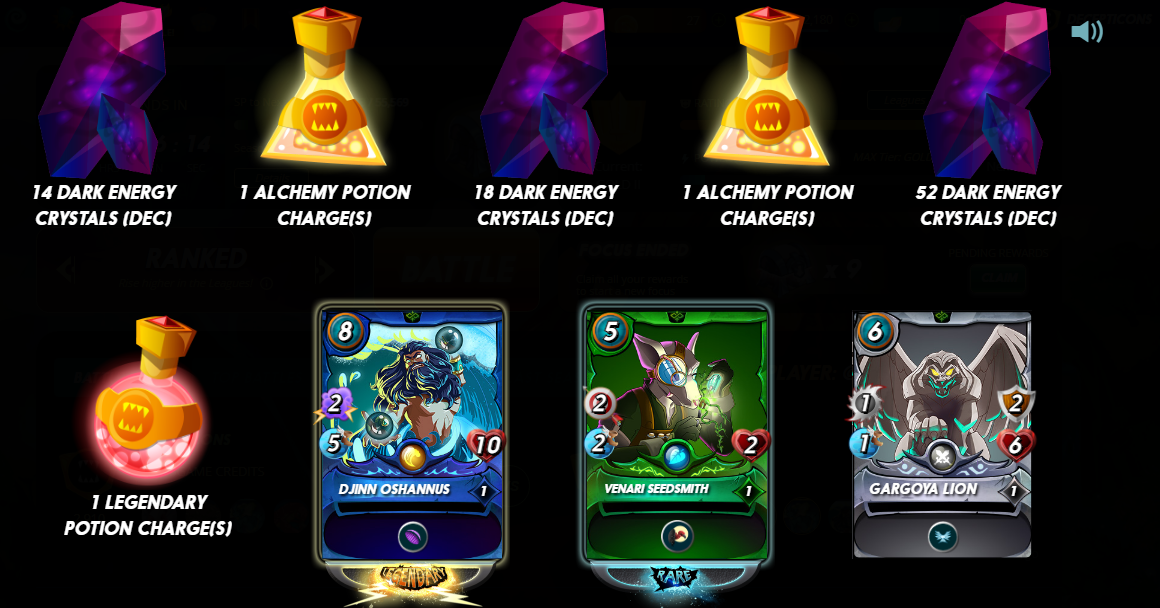 Well, as i said above that i did not play battles today in my main account because of a light issue but still made 4 loot chests which were useless and i do not want to share and not spoiling the rewards sharing of my alt account where i got awesome rewards today by getting two legendary cards the one is from gladius edition and the 2nd one is from the water splinter with magic and void ability so almost i got nice rewards today worth something.


All images are from the Splinterlands website

If you are new to this game then signup here to play the game click here for signup
---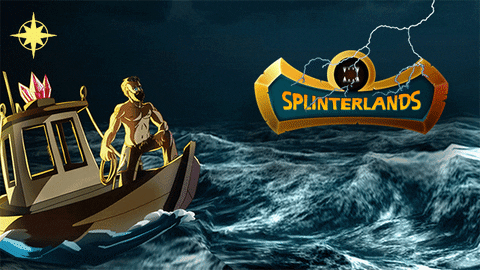 ---
Thanks For visiting my Blog
Best Regards @moeenali
---
---