NOW ITS TURN TO UPGRADE EARTH SPLINTER WITH RENTAL INCOME | AFFLICTION ABILITY FROM GOBLIN PSYCHIC UNLOCKED
Hello Splinterland warriors!
How are you all guys hope you will be blessed and fine. In today's post, I will be sharing a card from the earth splinter of chaos legion edition with healing and affliction ability which i level up to level 4 for the affliction and will share the focus rewards from both accounts.
---
GOBLIN PSYCHIC
---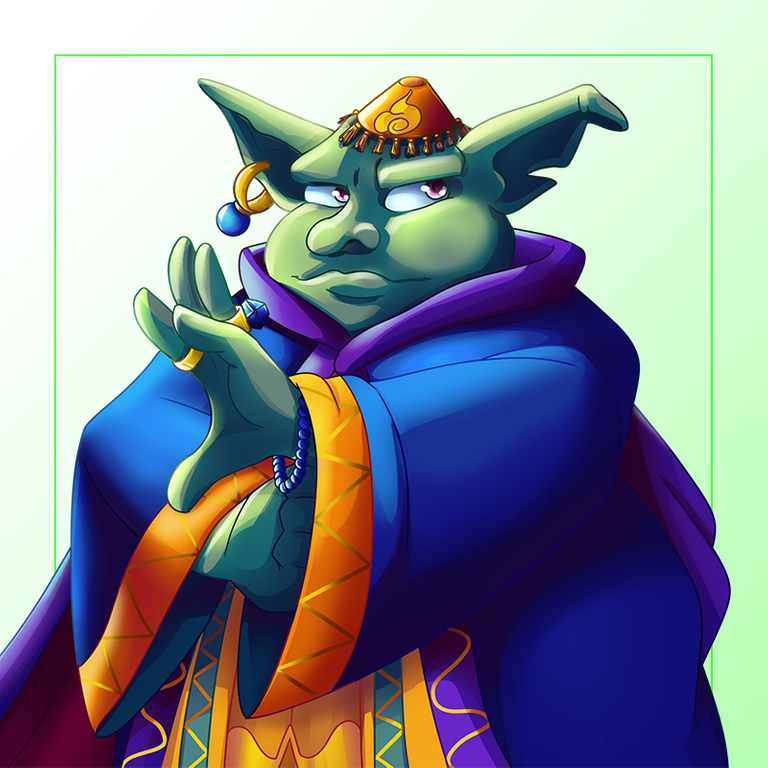 The Magi Tower is where Goblins go to learn how to use psychic abilities. It isn't just a gift Goblins can learn, but due to the proximity of Gobson, Goblins tend to show up more frequently.Read more
Well, the time is running out the prices of the cards are going to increase and will be expensive soon so it's better to upgrade some useful cards to the next level before the chaos legion edition ends the team is preparing the land and it almost added to the dashboard so we need to upgrade the cards so i started the next splinter upgradation and invested 15k+ DEC today worth 27 Hive and $10 so not that much but all of DEC earned from the rental income and invested back into the game to upgrade the cards to some specific level.

---
ABILITIES
---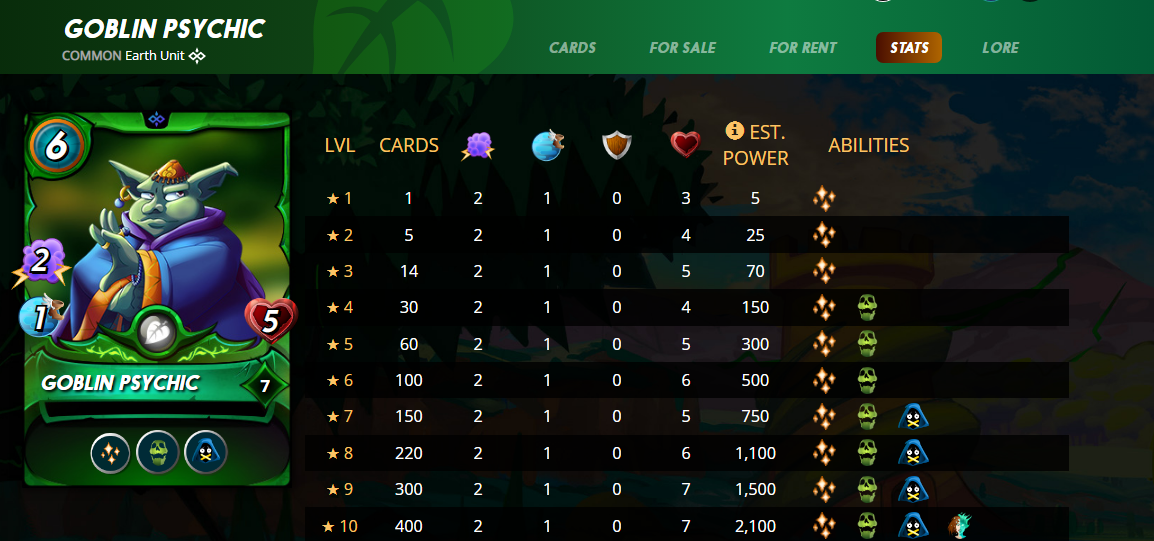 Well, there are some cool abilities in this card that you can see in the snap above but for me the two abilities are useable only because i have a level 5 summoner which is enough for gold league battles so i can use only common cards at level 6 in my summoner while at level 6 there is not specific ability and the silence is at level 7 so enough to upgrade this card at this level for the affliction ability which will block healing from the enemy team monsters. However, it works great in the earth summoner of chaos edition but i will try to upgrade that summoner later to collect some more DEC but will upgrade the cards soon.

---
PURCHASE ACTIVITY
---

Recently i got some free packs of chaos legion from the season-end and focus rewards while lots of packs i bought from the market so i got some BCX of this card from the pack opening and it was 14 BCX bought another level 3 version from the market with $2 investment and rest of the two BCX transferred from my alt and one i got from my brother so this is how i upgraded this card to level 4.

---
FOCUS REWARDS
---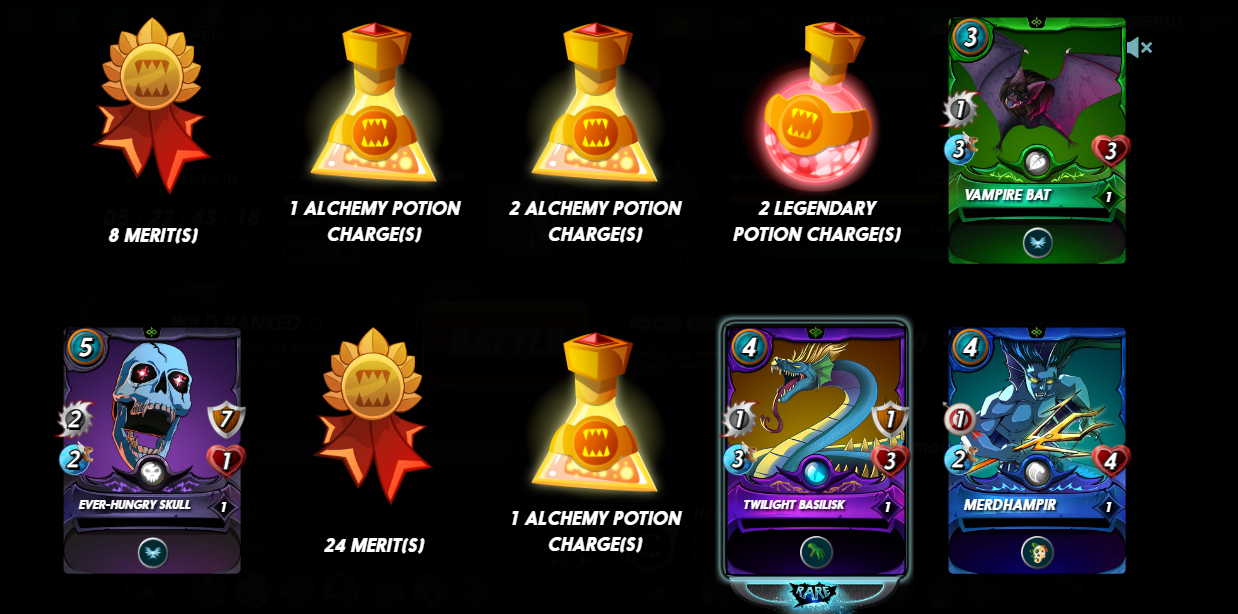 Here are the focus rewards i made in my main account in the silver league which is not increasing but will try to reach gold league till tomorrow because got some of my cards today from the rental market so now i will be using my upgraded cards to reach to gold league and get good rewards from the focus rewards while you can see these rewards which includes cards and some potion charges with merits.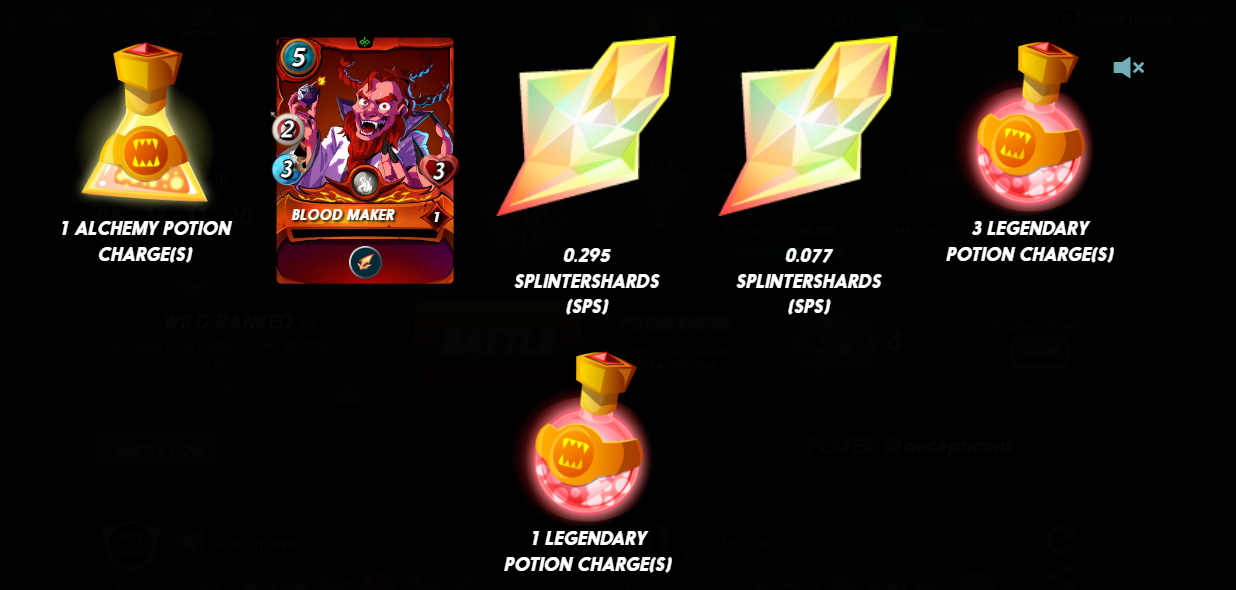 While got 7 loot chests from my alt account with bot playing it is not that much bad to make some loot chests for free and get rewards from it even worthless which will be worth more in the future.

All images are from the Splinterlands website

If you are new to this game then signup here to play the game click here for signup
---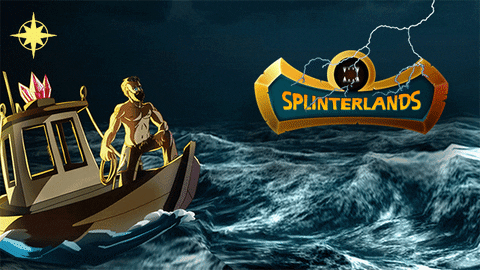 ---
Thanks For visiting my Blog
Best Regards @moeenali
---
---