RISING STAR - GAME PROGRESS LEVEL 68 | BOUGHT 12 MORE PACKS FOR FANS
Hello, Rising Star Fans and music lovers!
I hope you will be fine i am going to share my game progress of rising star and also will share the pack opening result of 5 packs out of 12 in which i took snaps of 9 and 3 packs i missed but in this post, i will share 5 to 6 packs opening and rest of the remaining packs will later in the next post which increased only 600 fans :( worst investment in packs.
DASHBOARD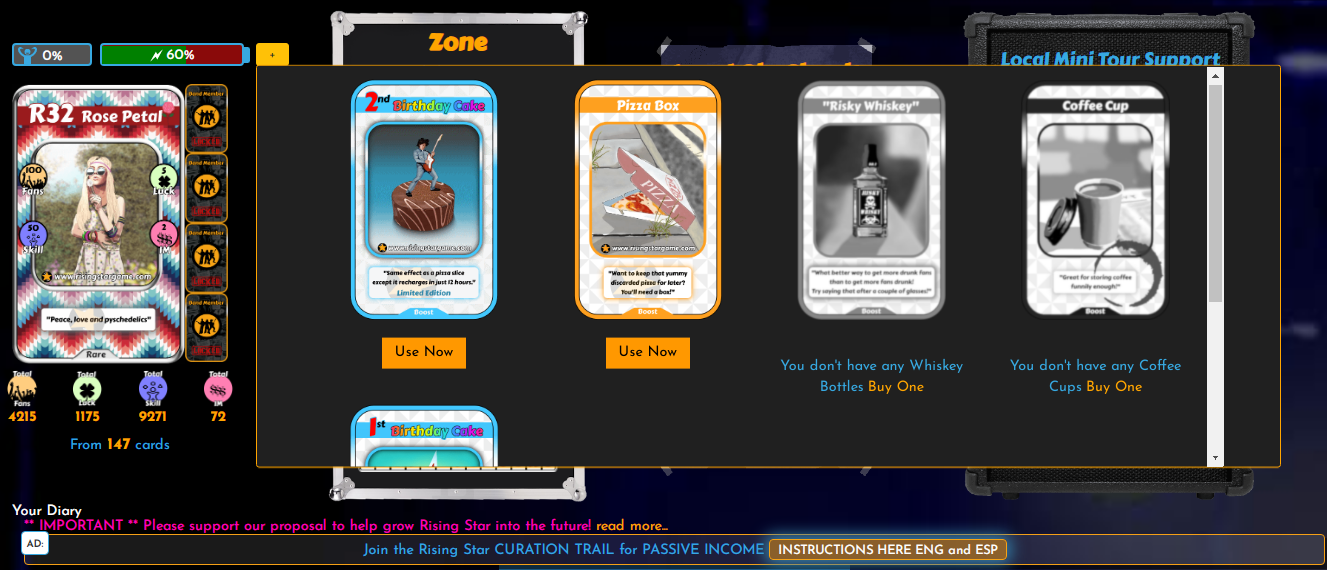 From the dashboard of my rising star game, you can check out the information related to my games like cards, fans, skills points, and Energy boosters birthday cakes. As you can see in the previous post the fans were 4100 something in which some fans were drunk and temporary while my permanent fans were 3300 something but the current fans that you can see on the dashboard are permanent which increased with packs but i am still confused because i bought 500 fans two times from the foxon tool that did not add to my fans yet.
---

---
PACKS OPENING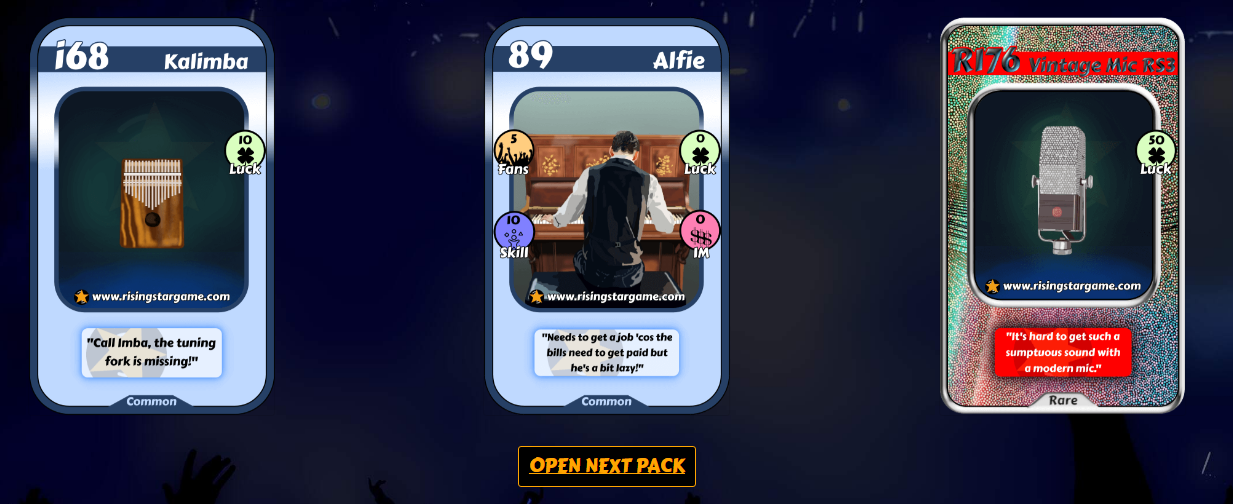 Well, i just invested 100k more starbits in the packs where i got 12 packs and two discounted packs by buying and investing starbits in bulk as i already bought 12 packs so the total investment from the last two weeks is 200k starbits worth roughly 36 hive and 20 USD investment just to increase and buy 21k fans which is not possible with almost 1 million starbits :( the game will need roughly 3 million starbits to invest and complete the fans requirement then you will need 1 million more starbits for doing the mission so i will try to buy fans directly from third-party site because you can check the pack opening result where you will not find any good cards here.
---

---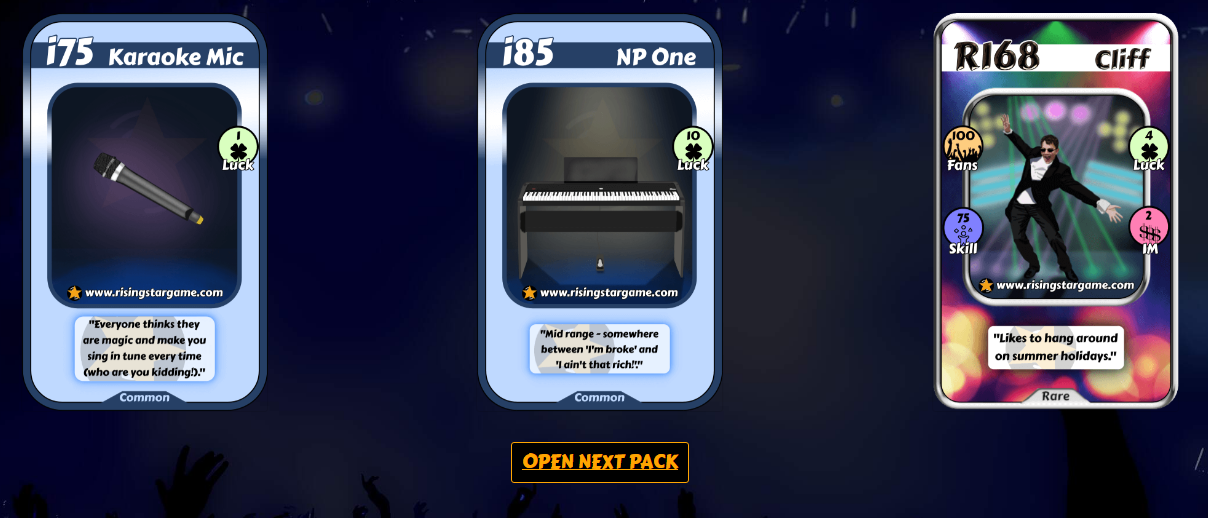 The second pack has one rare card and two common cards as you can see the one is mic i75 while i85 is piano with 10 luck points but the rare seems good which has 100 fans with 75 luck points as this one is good having some fans but it means that with 10000 starbits i got only 100 fans.
---

---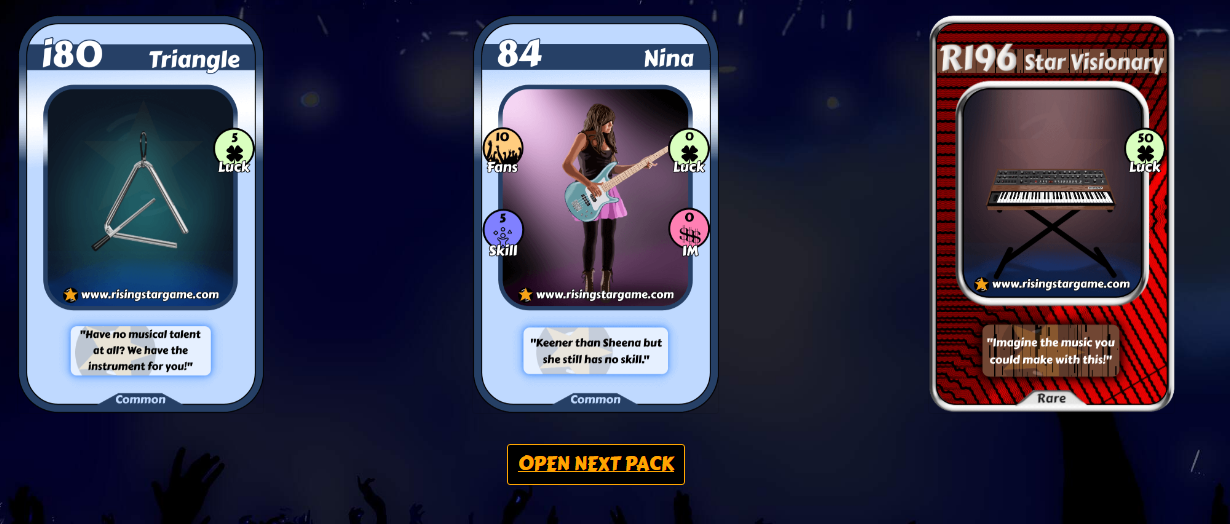 Here is one more pack of rising star game in which i got one rare card with only luck points and two common cards with few fans, skills, and also some luck from another card.
---

---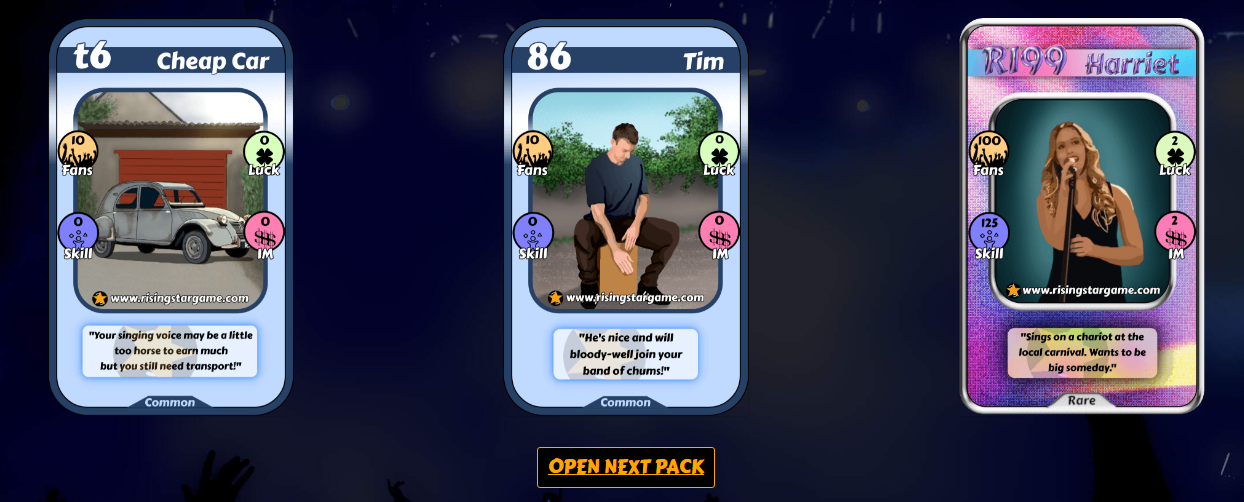 The next pack includes some awesome cards as here you can see three more cards including one rare and two common cards which also has 10 and 10 fans while the rare card have 100 fans so total fans increased from this pack is 120 fans with higher skill points from rare card.
---

---

Here is the 5th pack and last pack for this post which is not awesome as i do not know more about this game than what is the specialty or features of these common and rare cards which are instruments including mic, guitar, drum, etc but i am only playing this game for starbit earning and for millionaire card mission which has been changed and updated.
---

---
So almost i got only 600 fans from today's investment of 100k starbits and bought 12 packs from which i got 600 fans which are very less from 12 packs better to buy fans from third party site with 34k starbits you can get 500 fans and 1000 fans with almost 70k starbits from foxon website as i bought two times but the fans is not showing on my dashboard.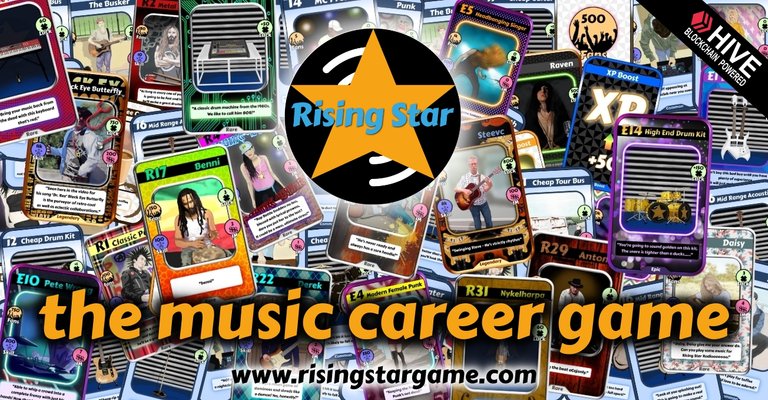 image from Risingstar
Want to play the Rising star game? then join here
Thanks For visiting my Blog
Best Regards @moeenali
---
---