SPEEDY KRASH WANDERFORD WILL NOW GIVE DAMAGE BACK THROUGH THORN ABILITY | 3 GLADIUS PACKS
Hello Splinterland warriors!
How are you all guys hope you will be blessed and fine. In today's post, I will be sharing a fire monster from the gladius edition which is upgraded to level 4.
KRASH WANDERFORD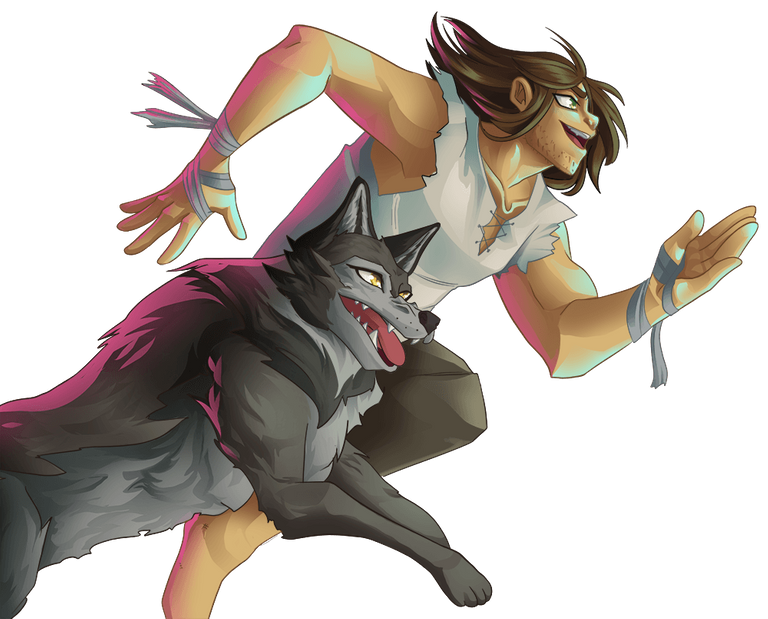 Krash Wanderford may have the outward appearance of a human, but anyone who knows him can see that he is a canine at heart. read more
This is a common fire monster from the gladius edition which i upgraded to level 3 before and already got one in gold foil where the speed gets increased while now at level 4 the thorns ability is unlocked and now it will be used in the battles. However, i have used this card in my battles with Yodin ZAKU Summoner which works great in the battles and boosts the speed of its friendly team but now it can give some damage to the attackers with the help of thorns ability.

ABILITIES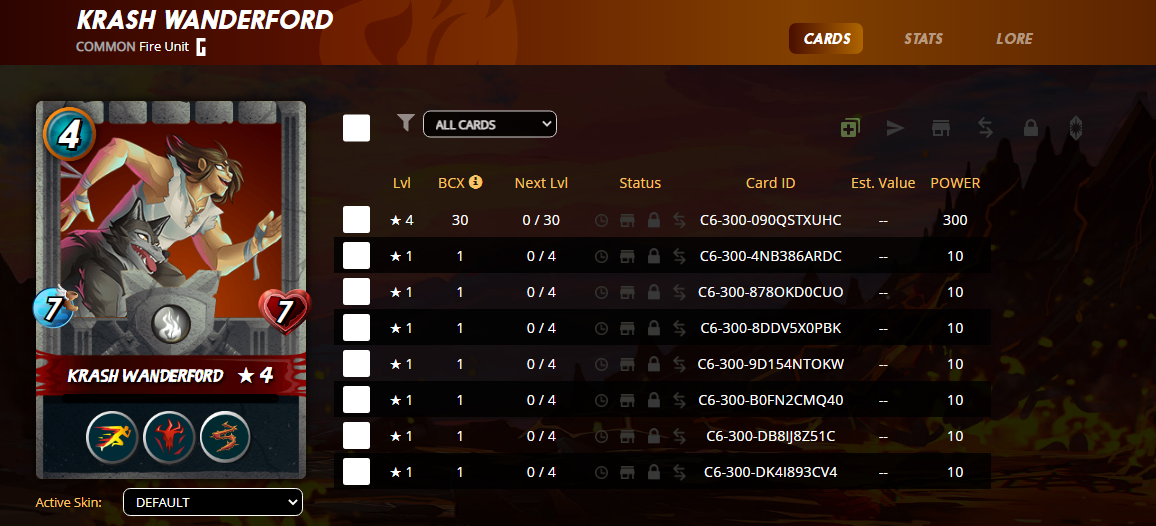 Well, here you can see the upgraded cards with some extra BCX in my collection as you can see this card has some cool abilities of swiftness at level 1 with bloodlust that works in the brawl battles while at level 4 the thorns ability unlocked so the first three abilities unlocked for me while the rest of the two abilities which are return fire at level 7 and dodge ability at max level but at level 4 it is fine to use this in battles at low-level frays.

3 GLADIUS PACKS OPENIN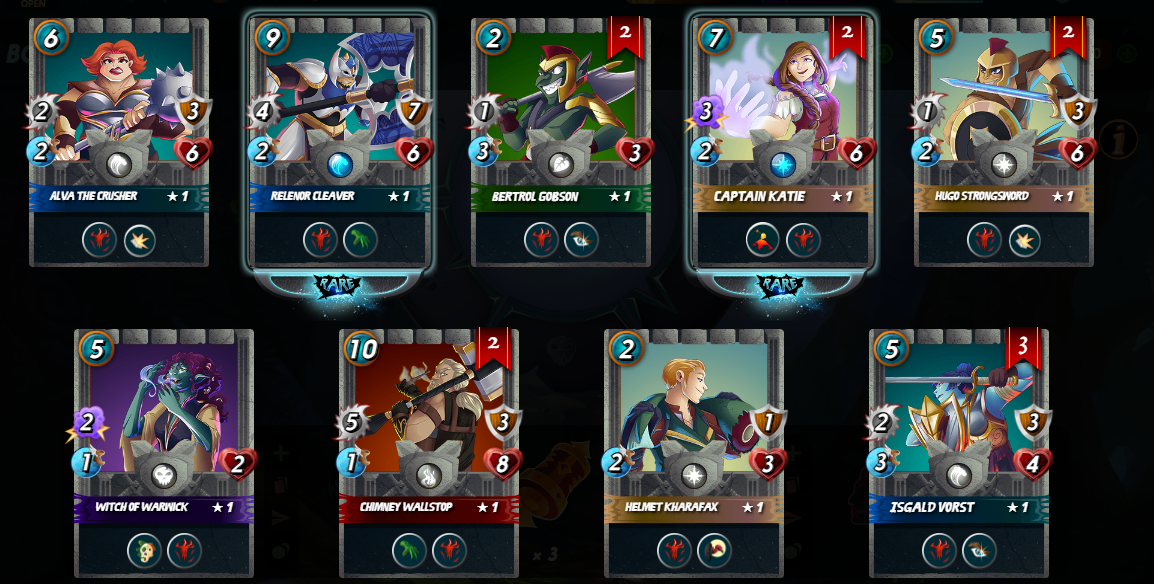 Here you can see the three gladius packs opening which was not a good opening because of not getting any good cards like epic or legendary cards nor a common gold from 3 packs. However, you can see the cards in which i got 3 rare cards each card belonging to a single pack while 12 common cards are from different families in which i upgraded some cards that i will share later, and one from the fire splinter which i already have and upgraded to level 4 today that you can see above.

All images are from the Splinterlands website

If you are new to this game then signup here to play the game click here for signup
---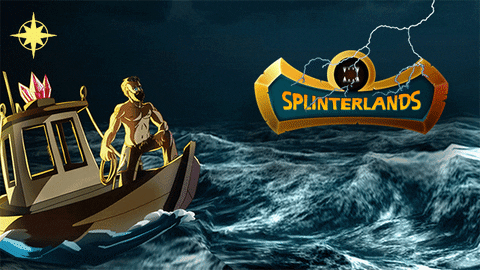 ---
Thanks For visiting my Blog
Best Regards @moeenali
---
---