XENITH MONK A RARE NEUTRAL MONSTER WITH HEALING ABILITY
Hello Splinterland warriors!
How are you all guys hope you will be blessed and fine here is another post about the Splinterlands game in which i will be sharing the quest rewards of today along with a new card from the chaos legion edition which belongs to the neutral family with healing ability.
XENITH MONK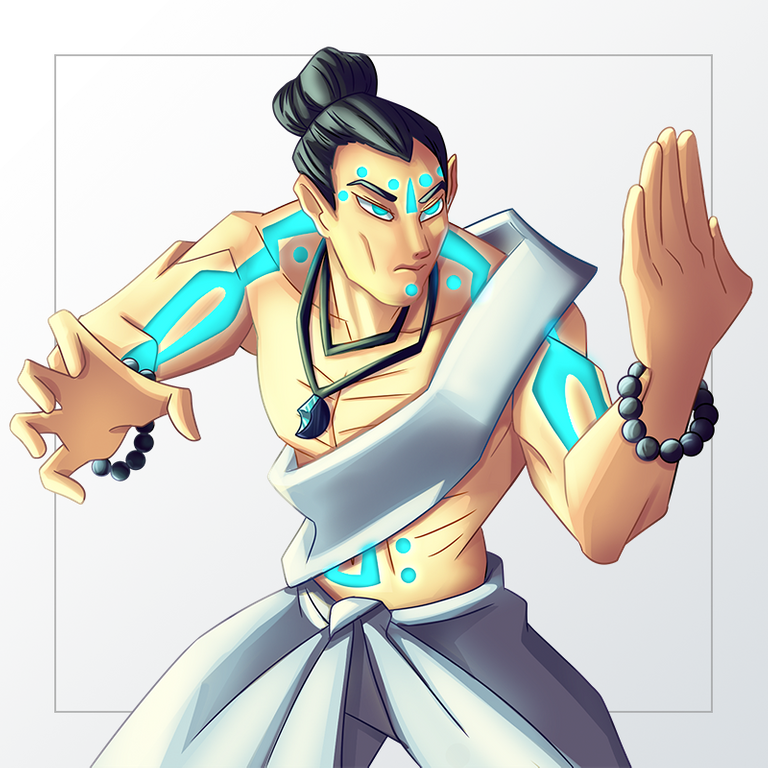 Xenith Monks created the Xenith Scale, a society devoted to enlightenment, knowledge, and the protection of others. Xenith Monks focus on expanding their minds to become more self aware and strive to achieve pure balance in all things in order to understand and comprehend Mana and its impact on the Splinterlands.About this card
Well, so here is one more card from the chaos legion edition which is a neutral monster that you can use in all splinters except when there is ruleset where neutral monsters are not allowed while you can use this card even in little league ruleset means that sometimes the game will give you a ruleset where you can only use 4 mana cap cards so this card takes 4 mana in the battlefield and will give you some enough life that would be perfect for all splinters and can restore its heal same like the fire card Cebrus from the beta edition with lots of abilities like retaliate and healing.

MARKET PRICE ABILITIES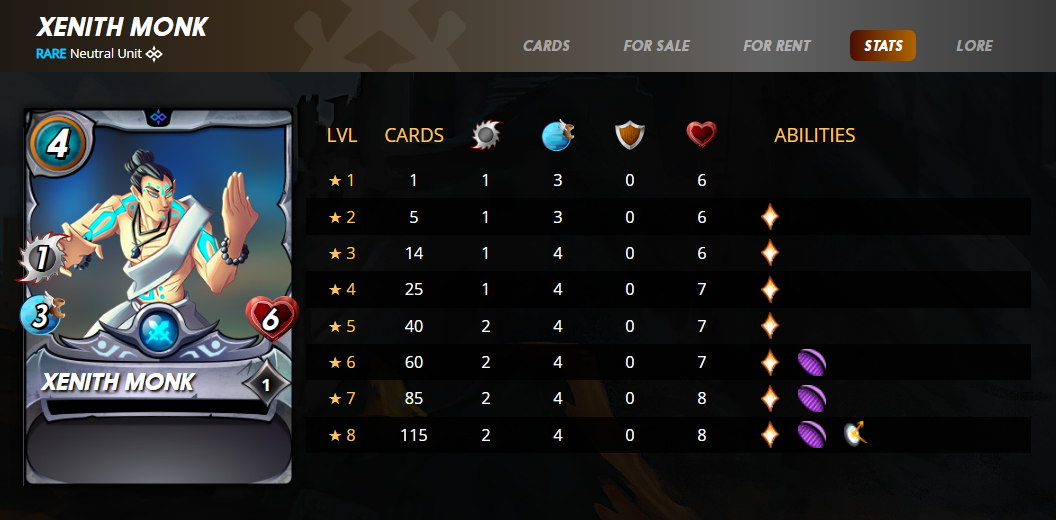 This card is a precious and lots of people have upgraded this card to level 5 where it can give you double melee attack with healing and if you will use this card in the splinter like dragon daria scale and fire splinter from the beta edition which adds one melee attack to all friendly monster then this card will have 3 melee attack for to vanish your enemy team and will stay for sometime in the battlefield because of its healing restore ability. However, the price of this card is 80 cents which is almost a little bit expensive but will down in the general sale that i will upgrade there so will wait for it until the general sale begings.

QUEST REWARDS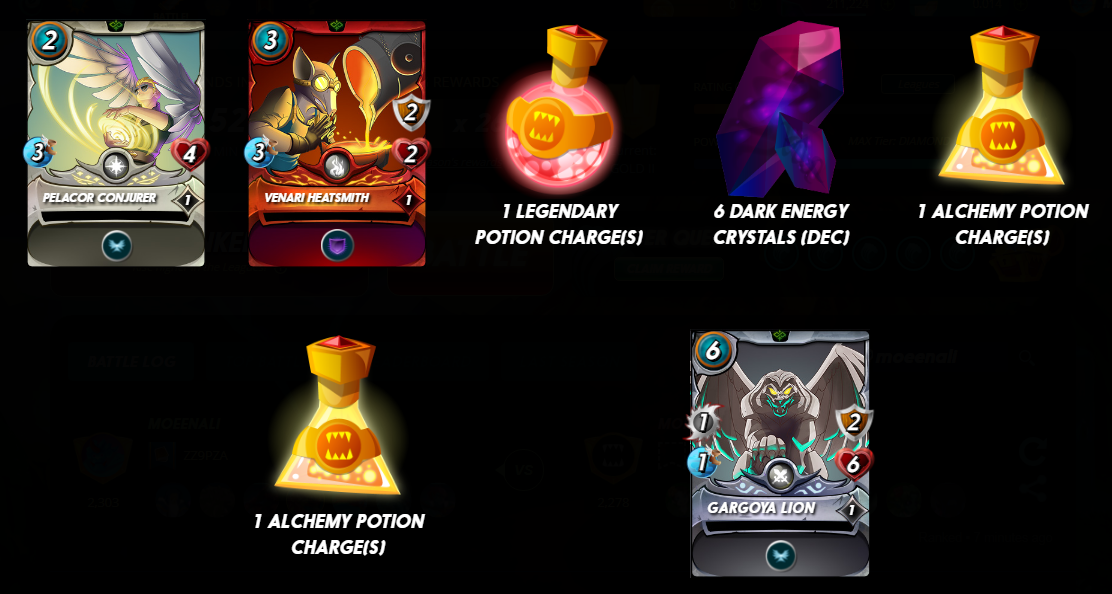 The quest was with the water splinter and it was easy that i completed easily and claimed the rewards in gold 2 league which was not good for today. However, i played some more battles after the quest and reach to 2440 rating and only 60 points were left fot the next league but the rating downs back because of some high level opponents. The rewards are not good but will share it to you guys in which i got 3 cards while rest of the chest for potions and dec.
Well, the SPK and Ragnork game airdrop is coming tomorrow and 14 hours left in the snapshot so i will transfer some hive from the hive-engine and will sell some dec for the airdrop to get it and then will buy back the dec after airdrop ends for this month.

All images and animations are from the Splinterlands blogs and website

If you are new to this game then signup here to play the game click here for signup
---
---
Thanks For visiting my Blog
Best Regards @moeenali
---
---