Monomad : "Rangkang" hut in tourist location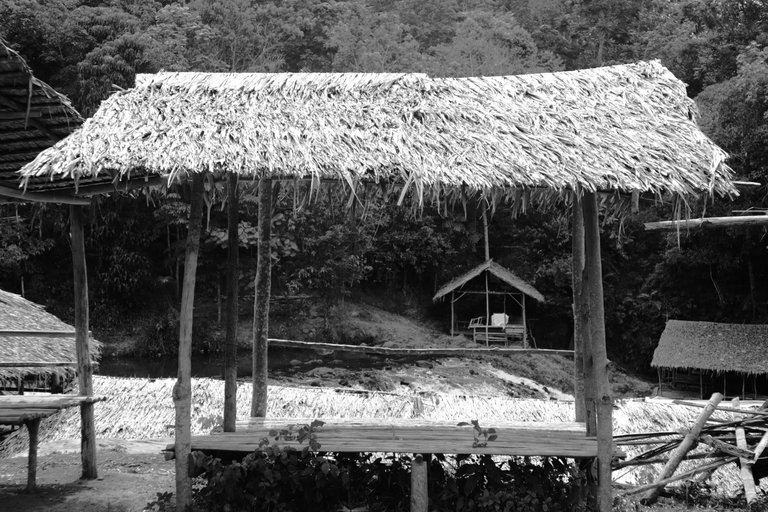 ---
---
Hello everyone, good night all black and white lovers around the world....
This is my umpteenth entry in the form of a daily #monomad challenge hosted and curated by @monochromes.
In most tourist attractions in Aceh, there will certainly be small improvised buildings made by tourism managers consisting of the surrounding community to reap rupiah coffers. the building is called "RANGKANG" which is located right beside the waterfall.
Below I share some pictures of "Rangkang" which in Indonesian is referred to as "Gubuk". All the pictures that I share here I took using a Canon M50 Mirrorless Camera with a built-in fix lens. All images I continue through editing software Adobe Photoshop CC 2022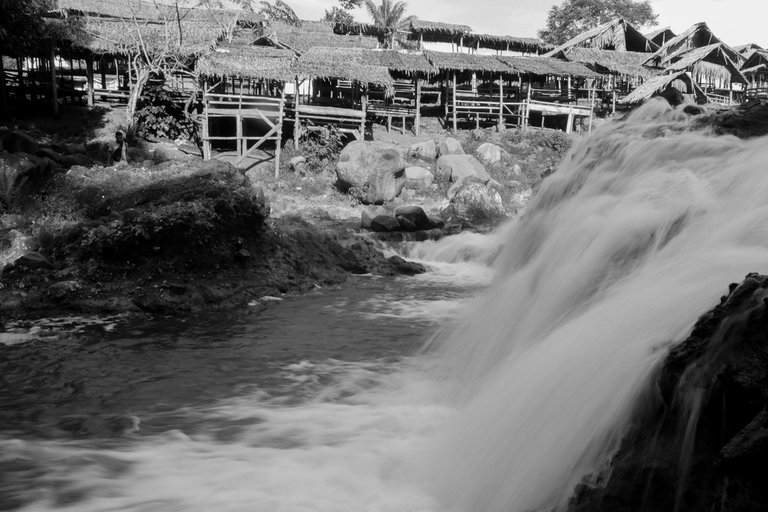 ---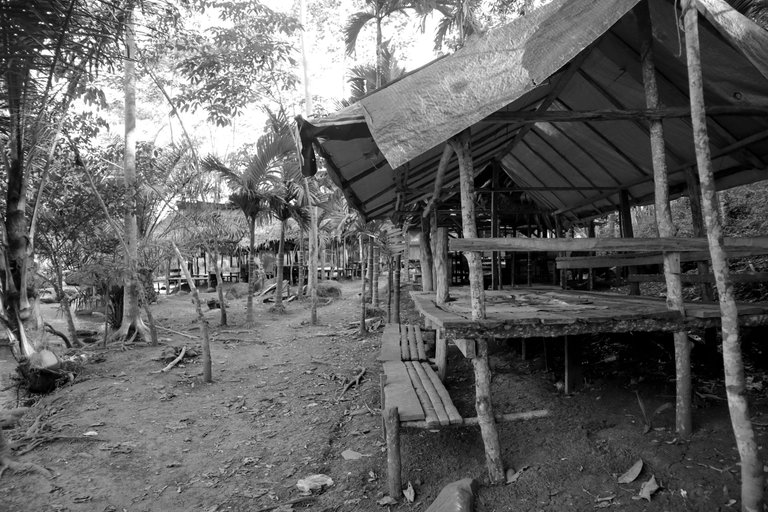 ---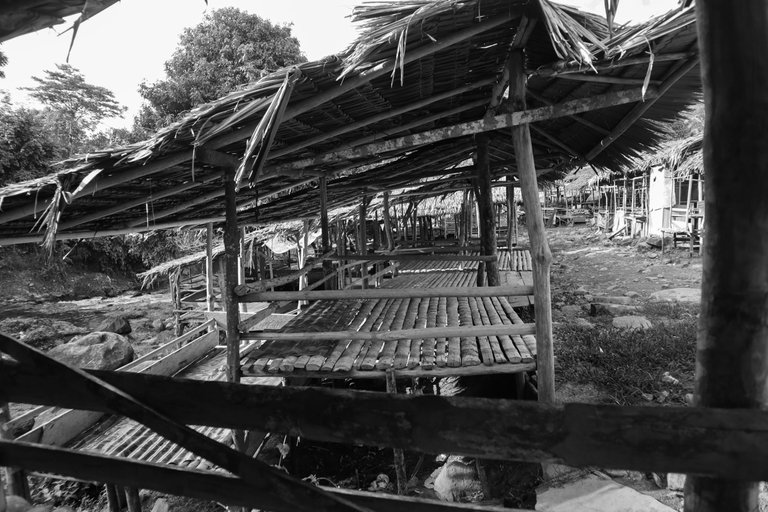 ---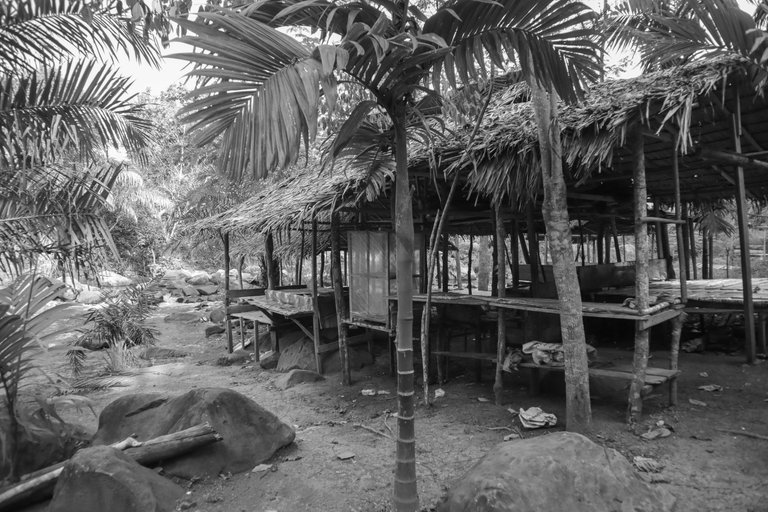 ---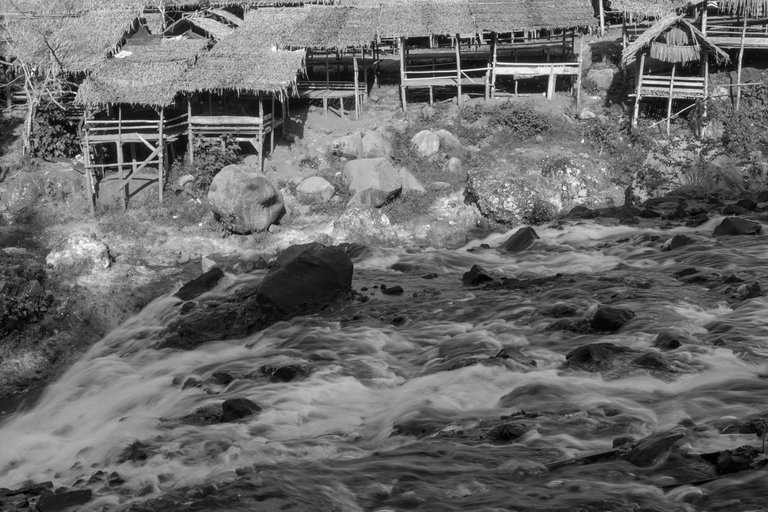 ---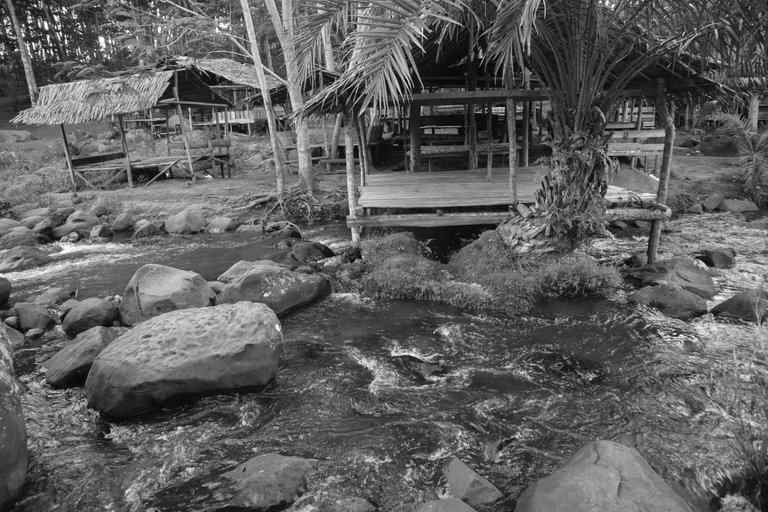 ---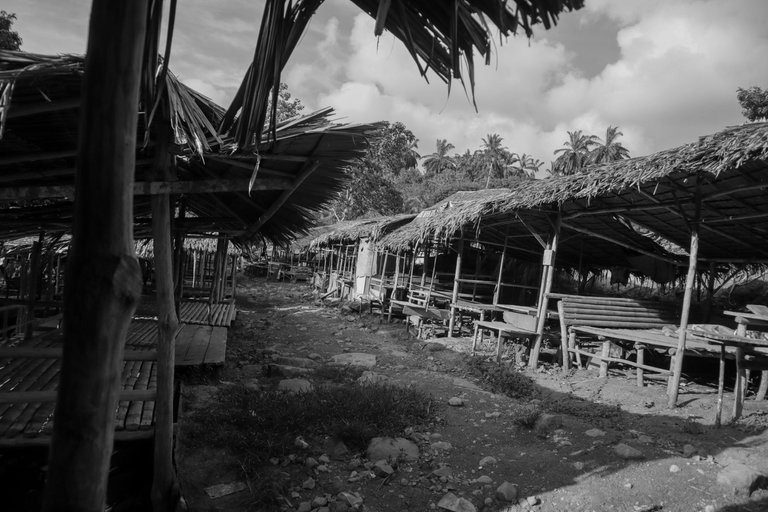 ---
---
| Camera Model | Canon EOS M50 |
| --- | --- |
| Lens | Fix |
| Merk | Canon |
| Category | Photography |
| Setting | Manual Focus |
| Focal Length | 35 mm |
| Exporsure Time | 1/10 s |
| Aperture | 22.0 f |
| ISO | 100 |
| Flash Mode | No Flash |
| Processed | Adobe Photoshop CC 2022 |
| Location | Aceh - Indonesia |
| Oringinal Picture | @mohd.iqbal |
---
---
Thank you for visiting and reading this post, if you like it, don't forget to give support and don't forget to also leave a message here to build posts in a better direction
Thank You
facebook | twitter | instagram
Warm Regards, @mohd.iqbal
---
---