Anger a destroyer of reputation
Hello Hivians, hope you have been good? Welcome to another interesting Week 26 Edition 01 of #Hl-exclusive featured contest
We all know how volatile anger can be. It can come through for us at times and other times it can make things worse. Do you think anger can be a good tool for bringing change? Give reasons for your answers.
I believe at a certain point in time, we all have cases where anger came through for us and those cases anger make issues worse. Anger is a feeling of displeasure towards someone or something, it makes us lose our mind and allow us take actions that we ought not to take which can lead to harm of someone or something.
Most times when we are angry we do say things which we tend to regret later. The holy book says "let everyone be swift to listen, slow to speak, and slow in anger"
To be slow in anger means you have respect and humility for others, that is you take the necessary time to listen to others intend of just speaking your opinions.
Anger is a tool for bringing negative change, it is not a good tool at all. We must try as much as possible to approach problems calmly and resolve our differences amicably.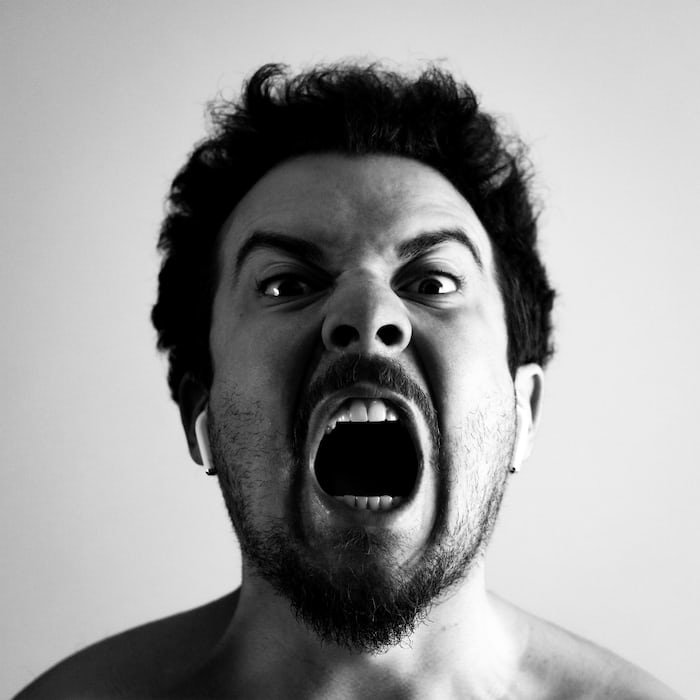 Source
Dangers in been angry:
It can leads to hatred
When angry you act without thinking and use Words wrongly. We all know that words travels far more than we can reach. When you speak in an ill manner to someone the person takes the word to heart and it can lead to hatred. Therefore, we must be careful with our choice of words because scars do heal over times but a careless word spoken can never be forgotten. So the best words are those thought of before spoken.

It can lead to loss of life and properties
Approaching issues with anger can result in loss of life and properties. Nowadays, there are numerous domestic violence here and there in the society, an instance, is when a husband approach a minor issue angrily, he beat up the wife and in the process she fell and hit her head on the floor which leads to her death. Or a situation of having a hot temper wife, who get angry on little thing instead to solve the issue with her husband amicably, she vex her anger on the electronic gadgets in her house and in the process she mistakenly set her certificates ablaze.
I believe there are lots of harm in anger and an angry person is an unsettled or unfocused person. Anger is a real destroyer of reputation which can change someone's identity to that of a criminal. In life we learn both good and bad feelings but we must not allow bad feelings over rule us so as to be a better person.
Thanks for reading!
---
---