DIY: How To Sew Scrunchie Headband
Hello great people of hive, hope you have been doing good? This is my first time in this community and I will be sharing with you how to sew the trending Scrunchie Headband. Truly it's something you can do by yourself which can not take you up to 10mins if you get it right without much stress.
Let Get Started
I will be using a shiny face satin for this tutorial. You can as well use African print material called Ankara or any other suitable material that you have for sewing it.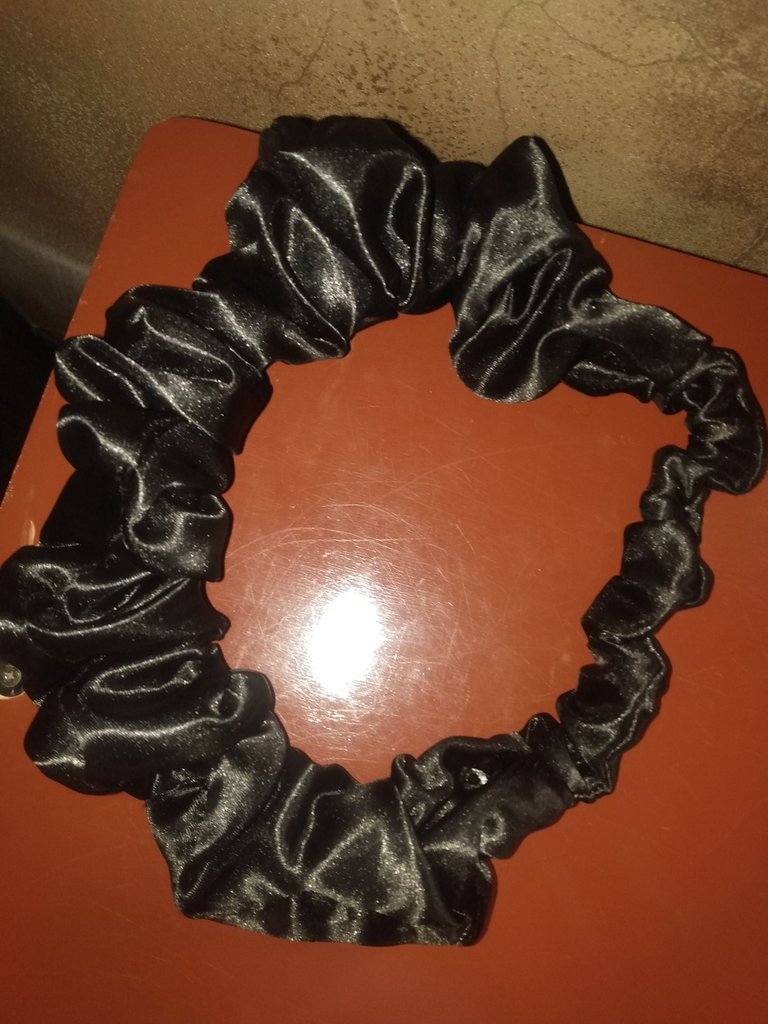 Note: W= width while L=length
Below are the steps to make the Scrunchie Headband.
Step 1
Cut 3 different lengths and width of straps for the band.
Strap (A) Cut a W= 2 inches by L=15inches
Strap (B) Cut a W= 6inches by L=42inches (Note: you can increase the width here, cause it determines how big the band will be)
Strap (C) Cut a W= 3inches by L=12inches
After cutting the 3 straps, then Cut a half inch elastic of 7inches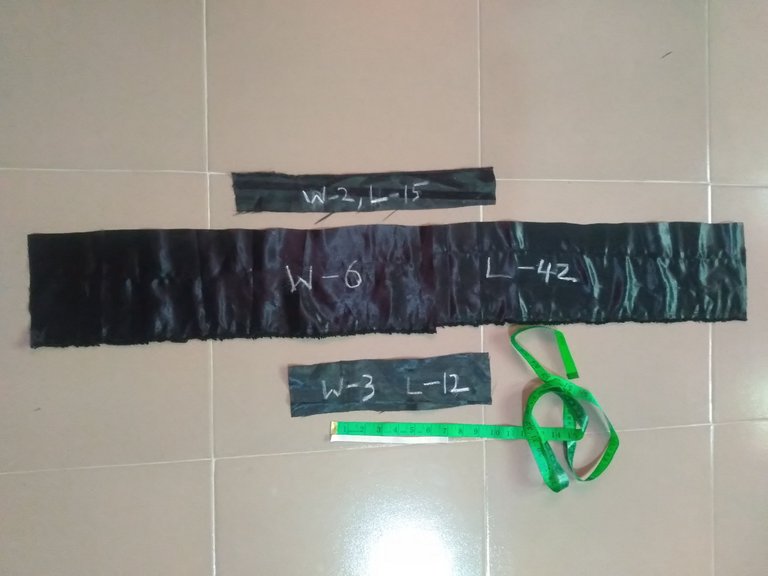 Step 2
After cutting the 3 straps, fold strap B into two I.e right side to right side and sew, after that do the same to C also. After sewing both straps differently you have this.
Note: you don't need to turn strap A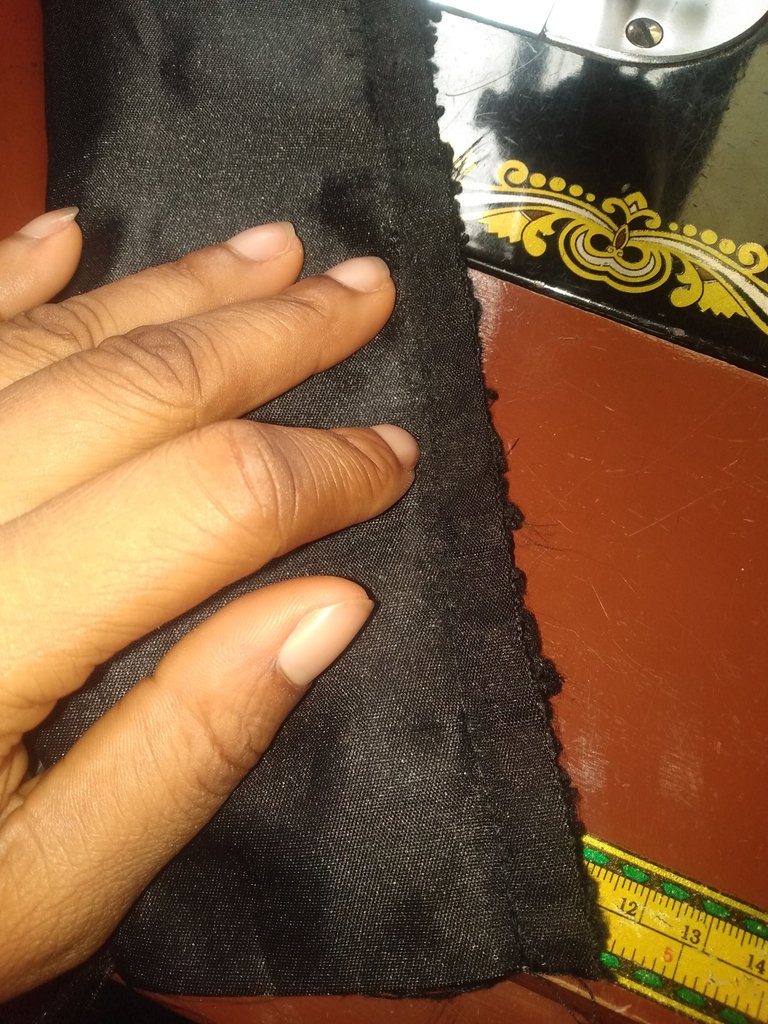 Step 3
Turn B and C out so that the rough sew side will be inward.
After turning B👇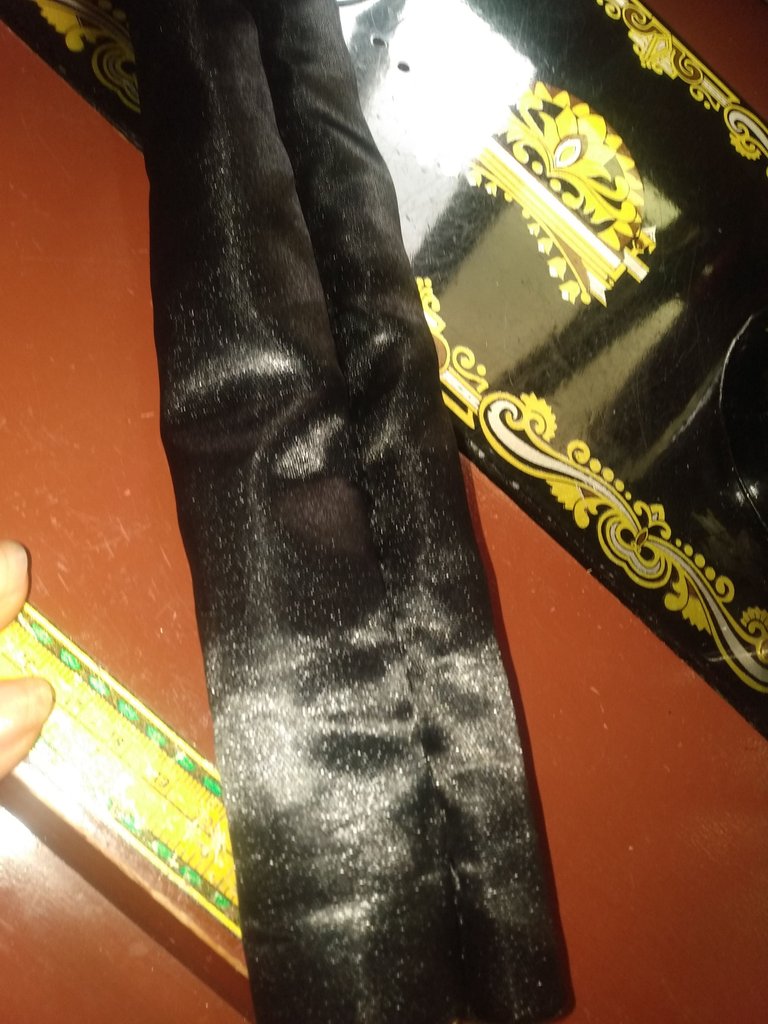 After turning C👇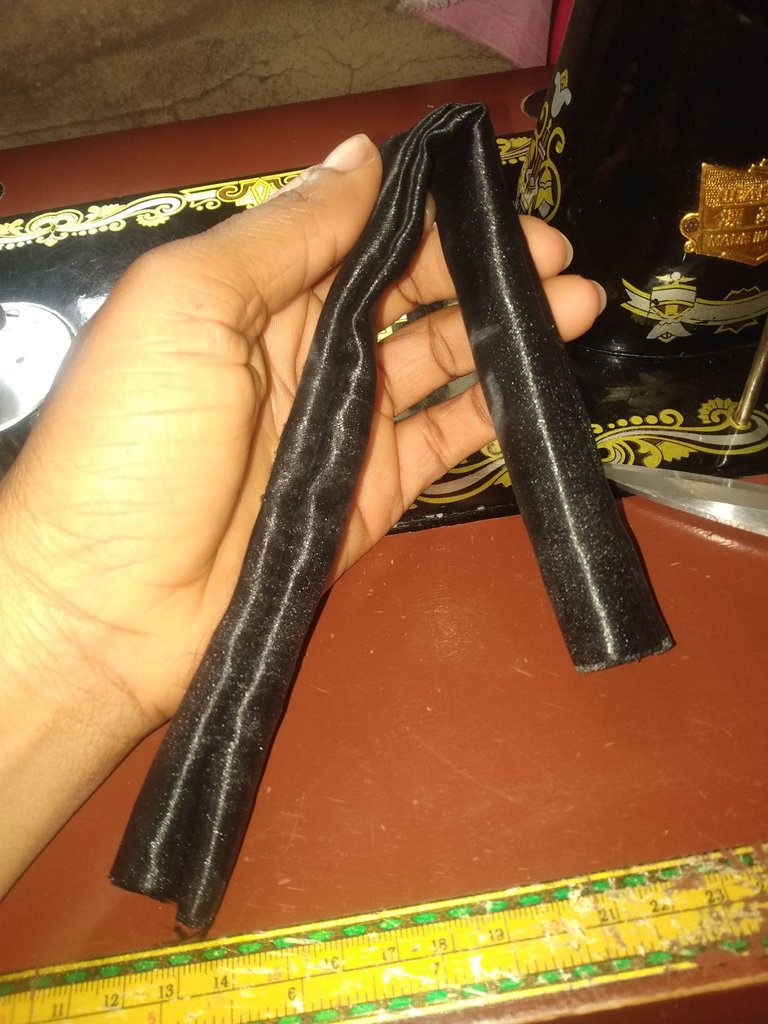 Step 4
Take the turned B and pass A through it (A is not folded, pass it straight like that). It is A that gives the scrunchies pattern we are looking for. Make sure to secure the edges with pin, then sew the edges.
Step 5
Take the turned C and pass your 7inches elastic through it, make sure to secure the edges with a pin. Then after securing sew the 2 edges to hold the elastic to the fabric.
| | |
| --- | --- |
| content1 | content2 |
Step 6
We now have 2 new combined straps
Strap D: A passed into B
Strap E: Half inch elastic pass into C
Now place the edges of D on the edges of E. Make sure you fold D on E like a cone to have a nice edge, then sew
After sewing the edges, flip backward, you will have something like an overlap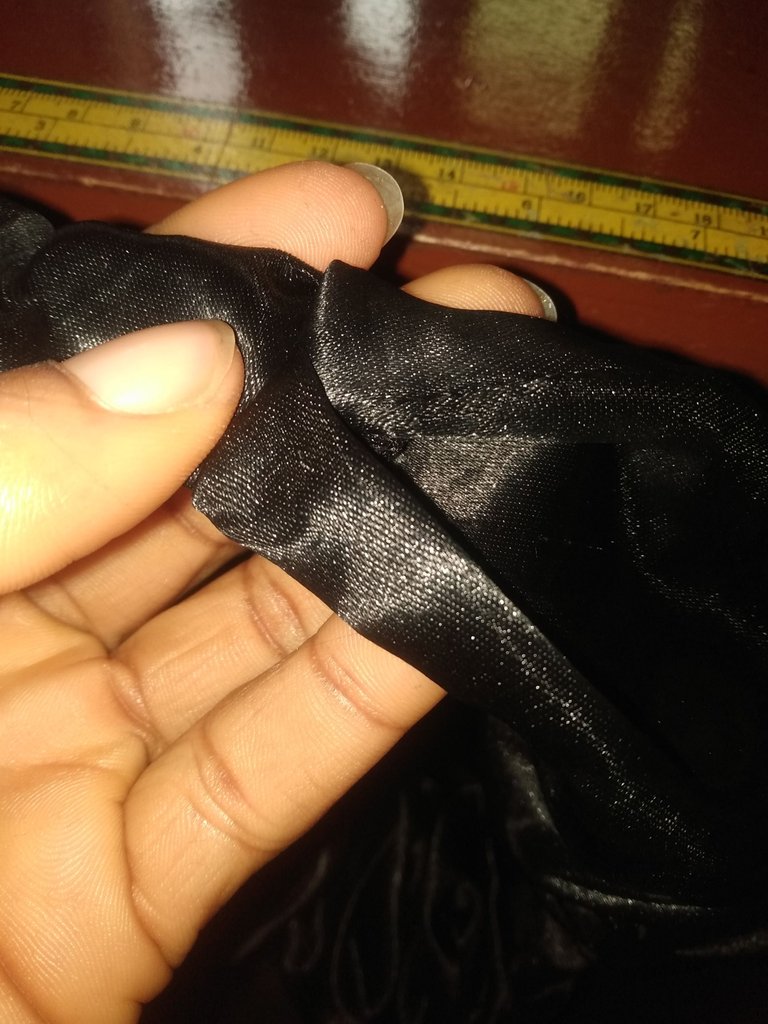 Repeat the same process to join the second edge of D to E and we are done with the sewing.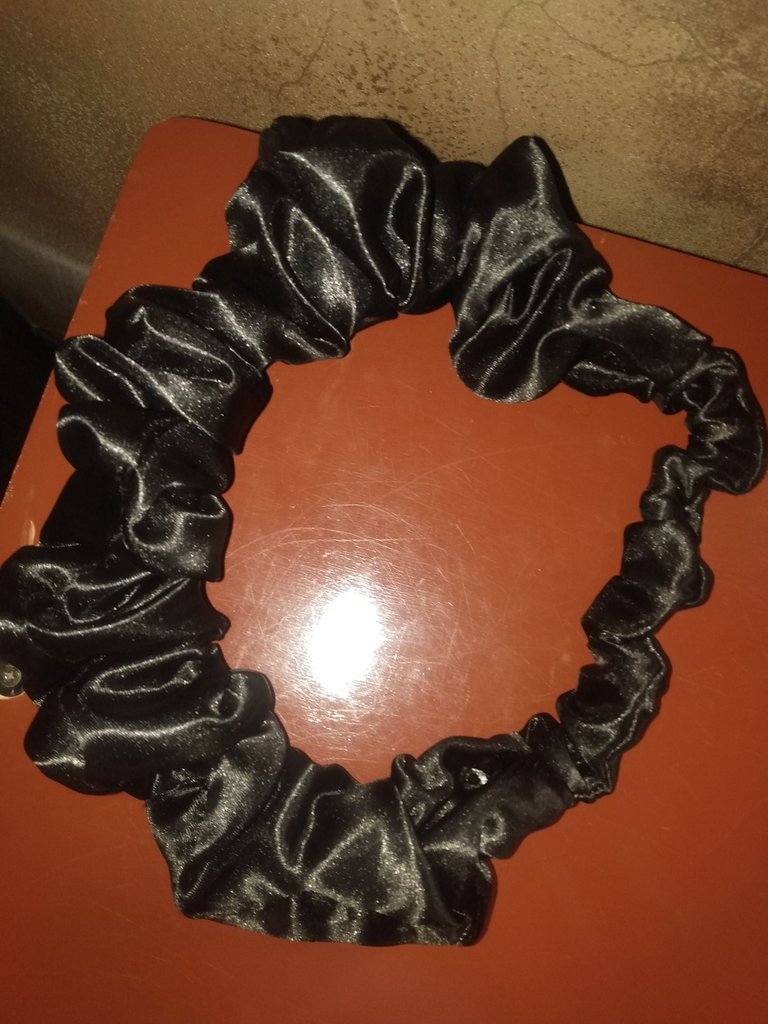 This give the trending scrunchie headband which can be use on both Native and office wears.
Thank You!
---
---