My Envisage Wedding
It's quite unfortunate nowadays that people don't know the difference between wedding and marriage that's why lots of them took their precious time to prepare for fairy tale weddings and not marriage. I strongly believe if people took their time to understand and learn about how deep marriage is, they won't spend all their resources on wedding thinking they are preparing for marriage.
I vividly understand that the official rite signifying the beginning of a marriage is wedding and wedding day is a day of happiness and joy for the couple with their friends and families but quite a large number of people usually do more than their financial capacities in which after the wedding they tend to be indebted which sometimes crashes some homes while some struggled for survival in the first few years of their union.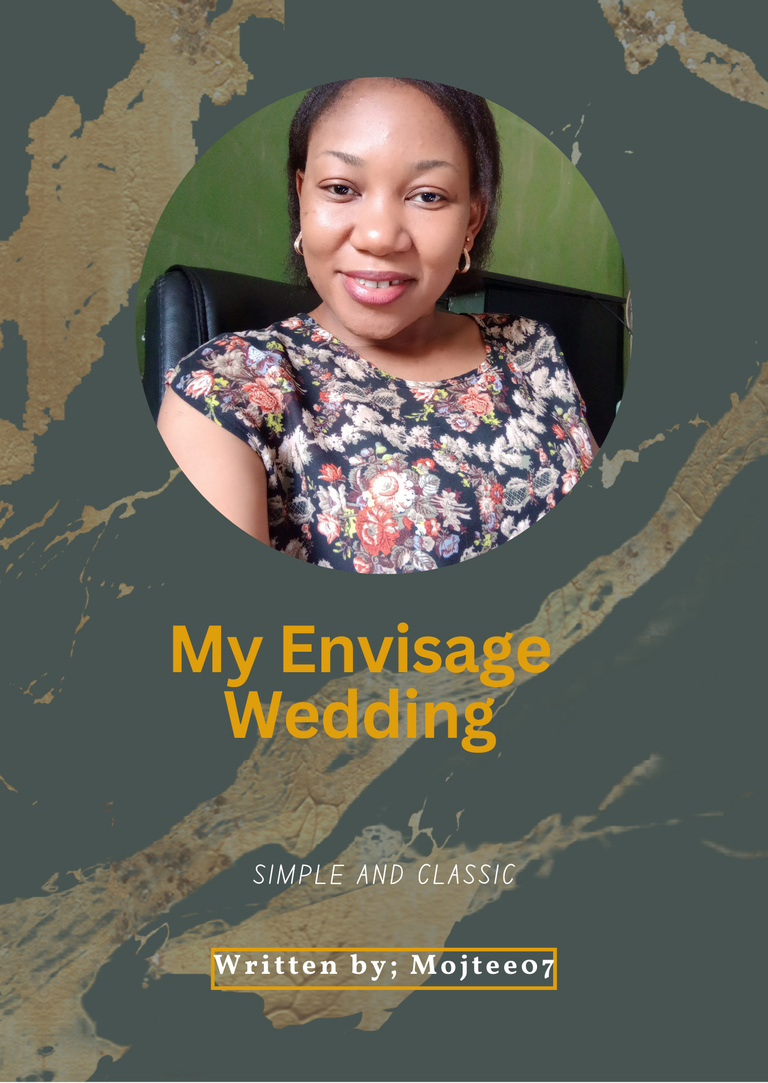 image design with canva

What a lot of people don't understand is that; the elaborateness of a wedding doesn't determine the success of that marriage and it's better to be fully prepared for marriage than wedding. Don't get me wrong, I love things to be properly arranged and not to be a mess but running helter skelter all because of an event that wouldn't last more than few hours doesn't worth it.

Though I'm still single but about to be married by God's grace, the kind of dream I'm having for my big day is just a simple gathering of fewer people from my family and that of my husband to be with little friends. I want something small but has to be classic, I don't like big party at all.

Right from the first step of my big day which is the introduction ceremony; this is an event in which the bride introduces her man officially to her parents and family members this event will be done in my father's sitting room, I'm not making any big deal out of my introduction ceremony. I won't even post a single picture on any of my social media platforms because my life is not for the majority.
My wedding day will be a two-day event which will be held on Friday and Saturday. I don't like a day event in which I will be rushing to meet up for the Church service.
My engagement ceremony on Friday afternoon, will be done in my father's sitting room not even in the compound in less than one hour in the presence of our families and friends. I don't really like stress and big parties, so having a small but well organized arrangements will be perfect to usher in my big day.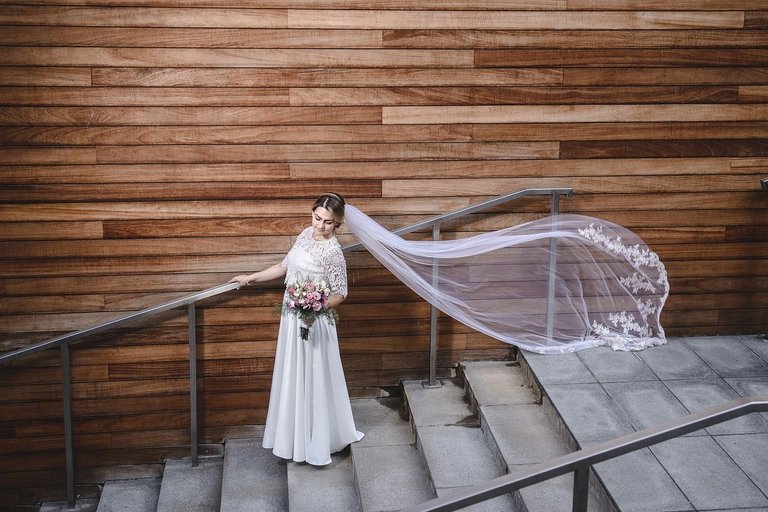 Source

Finally, sealing the marriage vows on the altar in Church the next day in a solemnization service will be done in the presence of God, the church then my friends and families.

My wedding will have no reception after the Church service. I would have made arrangements with the hired caterers to cook enough food for everyone that might attend the service and the caterer's ushers will help in giving out the packaged wedding souvenirs to everyone present in Church immediately after the service. The souvenirs will contain my gifts to my guests which includes food, drinks, water etc

I hate to be spree with money and hiring a reception hall will cost me more than I've budgeted, so to avoid indebtedness and also control the crowds I would prefer to have a simple and classic wedding ceremony among friends and families with limited external members which I will be able to cater for.

Then few months/years after my Big Day, I want lots of people to see me living wonderfully well in my husband's house staying happy and enjoying my home.

Thanks for reading through!
---
---