Rendering Voluntary Service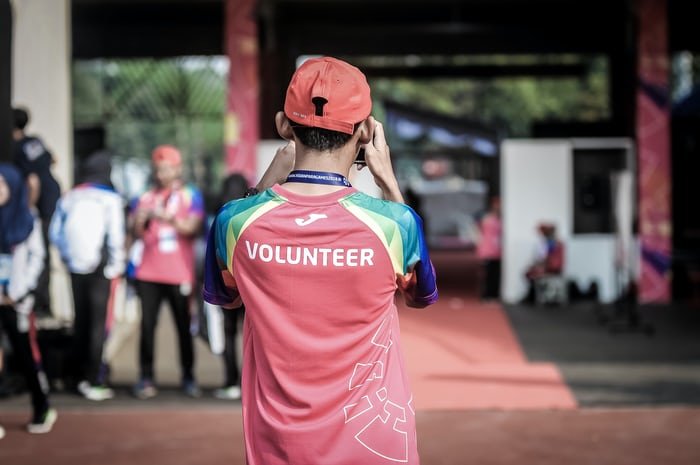 Source
Voluntary services are services render by one's own free will without expecting a compensation. It's a Service that requires you to dedicate your time, resources, skills etc. It's never a work for the faint hearted at all.
Engaging in voluntary services are great ways of putting smiles on people's faces and it's a prove that you care about them in one way or the other.
There are lot of work you can volunteer to do like: assisting the orphans, the widows, the aged, the sick and the poor with necessities like clothing, drugs, food and shelter; also helping those that does not have the privilege of going to school etc.
How I started my volunteer work:
My Mom happens to be a trained teacher that got certified in the early 1980's. She was also one of the children teachers in my church, we have the junior church section where children receive teachings within their level, so through the junior classes she and her fellow teachers initiated a weekly weekend of learn how to read and write for children of less privileged parents. So as a daughter of a teacher I do follow her each time she goes for the weekend class to assist the teachers.

Source
So since childhood I've been a Volunteer Teacher, initially I did not like it because I had to follow Mom against my wish. But over time I found interest in it because I see great improvement in the kids we are helping. Also been recognized as the daughter of maths mistress gave me lot of respect and advantages over others at that time even till date.
I appreciate my Mom for involving me in her voluntary service, because up till now I'm still in the service though she had retire from active service. I teach both primary and high school children on how to read and write after school hours and during the weekends. I teach effortlessly and I found joy and satisfaction in teaching.
Been a volunteer tutor has really influenced my life positively, I have the privileges of meeting lot of people who have been of help to me. And it has also help me to be mindful of how I live my life.
This post is in response to #hivelearners community contest week 26 edition 02.
Thanks for reading!
---
---