New technology in satellite launch, know how it works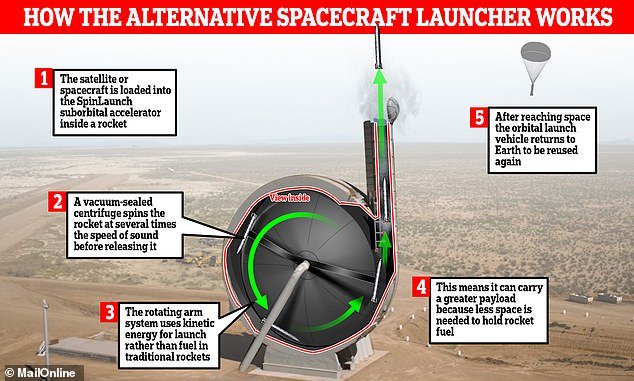 Rockets are used to launch satellites into space, human spaceflight, and space exploration. It has been used forever. But now a new technology has come to place satellites in space. This technology is called SpinLaunch. Technologists claim that this technology will be much cheaper for space science. Let's know more about this new invention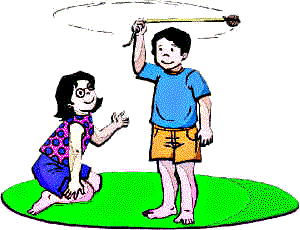 source
When we were kids we used to spin around with a rope tied to a rock. I let go when the rock gained too much speed. The rock was moving in one direction at high speed. It was a lot of fun. Centrifugal force is produced when we spin a rock around us by tying it with a rope. The faster you spin, the more centrifugal force will be created. When we let go of the rope in our hands, it runs to one side with great speed. This theory is being used in the case of SpinLaunch. It is a fact that even children know very well.
Spin launch requires a vacuum chamber. We know that the air around us acts as a barrier to motion. That is, as the speed increases, the air resistance increases. For this, airless chambers are very necessary to avoid air obstruction.
The vacuum chamber is a 300-feet (91 meters) in diameter steel cylinder.
This vacuum has a carbon fiber tether to which the motors are attached. A spacecraft is attached to its other end. When the motors are turned on, the rotation speed of the carbon fiber tether gradually increases. to speeds of up to 5,000 mph (over 8,000 kph, or six and a half times the speed of sound) .
However, when the rotation speed reaches the desired level, it is detached from the tether. As a result, the spacecraft exits the vacuum chamber door at high speed. When launch speed is reached, the vehicle (shaped like an oversized bullet) shoots out through the exit tunnel that is sealed with some sort of membrane at one end. As soon as it's out, high-speed airlock doors that_ "operate faster than the blink of an eye"_ close, preventing the vacuum chamber from re-pressurizing after release, and allowing for more launches.
The spin launch device is capable of launching 20 or 30 times per day. This is a big number to launch. So it's quite capable. It has opened the door to a good possibility.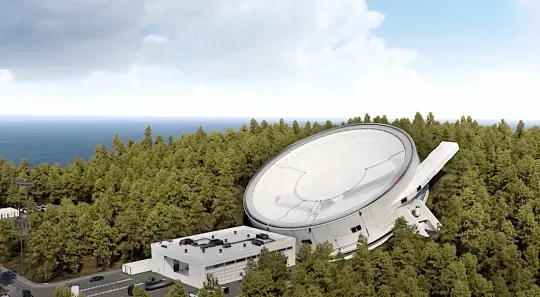 The company's current headquarters are in Long Beach, California. In 2020, SpinLaunch continues development of its 140,000 square-foot (13,000 m2) corporate headquarters in Long Beach, and of its flight test facility at Spaceport America in New Mexico, which it leased in 2019. source
SpinLaunch's Suborbital Accelerator looks like a centrifugal pump. It is 50 meters tall in height.
SpinLaunch achieved its first successful launch in October 2021 . They are still in the test. They are testing the performance of different vehicles by launching them. They will start signing contracts with their customers by 2024.
​
Spinlaunch costs only $500,000 per launch. It is much cheaper. A rocket launch costs $62 million per launch.There is a night and day difference in the cost of the launch. It will revolutionize satellite launch. It will be possible to launch multiple satellites a day which will provide various benefits at low cost. This means that the benefits we currently get from satellites will be of lesser value . There are various risks involved in launching a rocket. A rocket can crash at any moment because its components are so complex. A rocket crash causes huge financial losses. SpinLaunch is unlikely to crash like this.
You can understand how SpinLaunch works by watching this video.
​
​
Sources are attached to the text
​
Thanks for reading
​
Best regards
​
​

​
​
---
---