Photography of birds | Sharlings, Woodpecker, Wagtail and Ducks
When you watch the birds, they watch you. They want to protect themselves. Birds easily run away from the camera frame to protect themselves. They thought we pointed the barrel of a gun at them. As a result, they are afraid of the camera. There is no reason not to be afraid. The way humans kill birds will make them extinct. So they don't feel the need to consider human as a friend. Man is now the worst enemy of birds.
A Starling bird was sitting on a tree with thick leaves. We peeked through the leaves to capture the image. The starling bird was watching us and probably scared. The other birds flew away

---
This bird was roaming in a tall coconut tree. It is a woodpecker. It was not burrowing into the tree when we took the photo. It was moving from tree to tree
---
---
We reach a bamboo grove in search of birds. We see few wagtail birds. These birds are the national birds of our country. This bird sings softly so this bird belongs to songbird category. The birds were sitting on bamboo branches. We were able to photograph some of these long-tailed wagtail.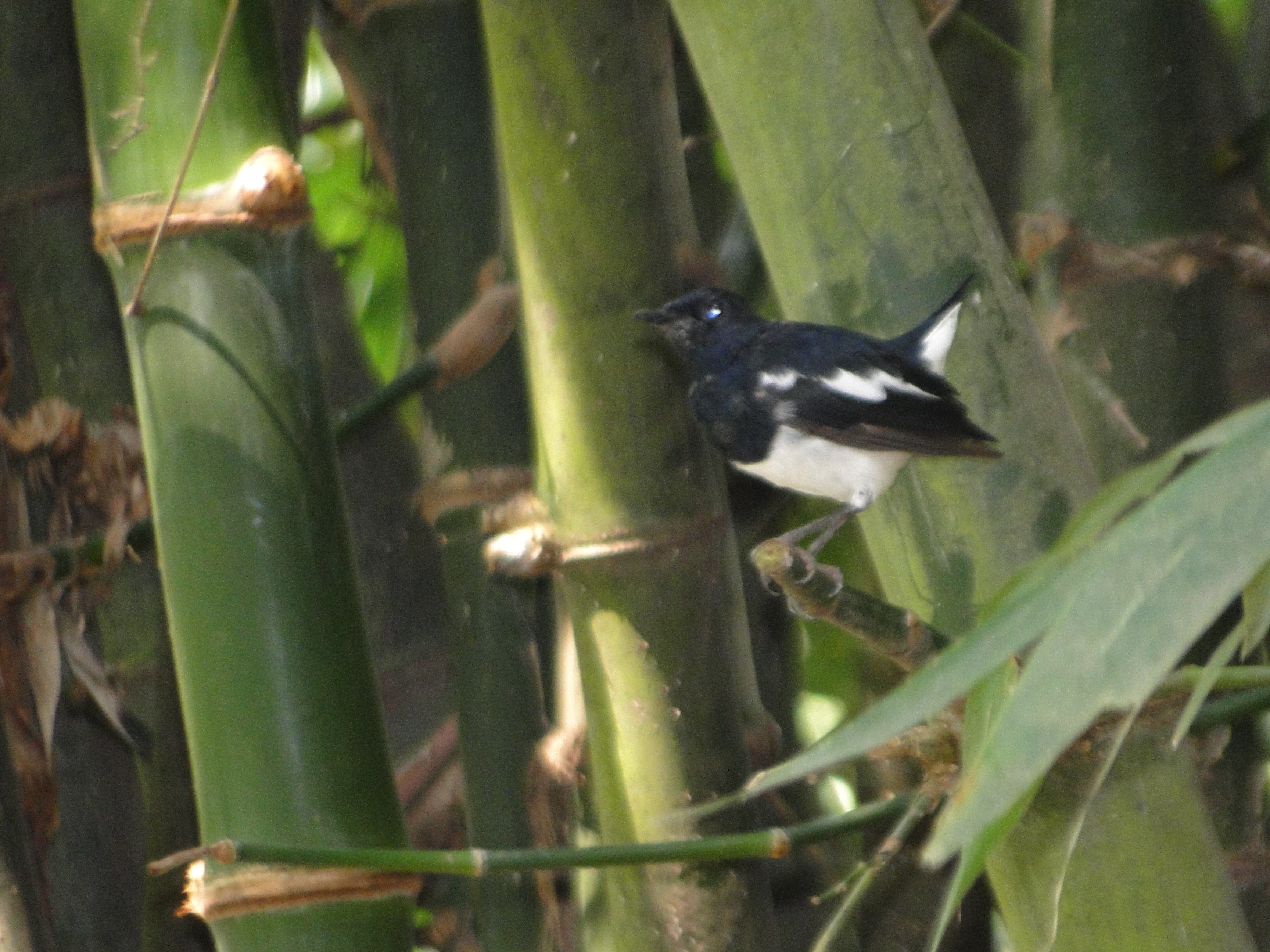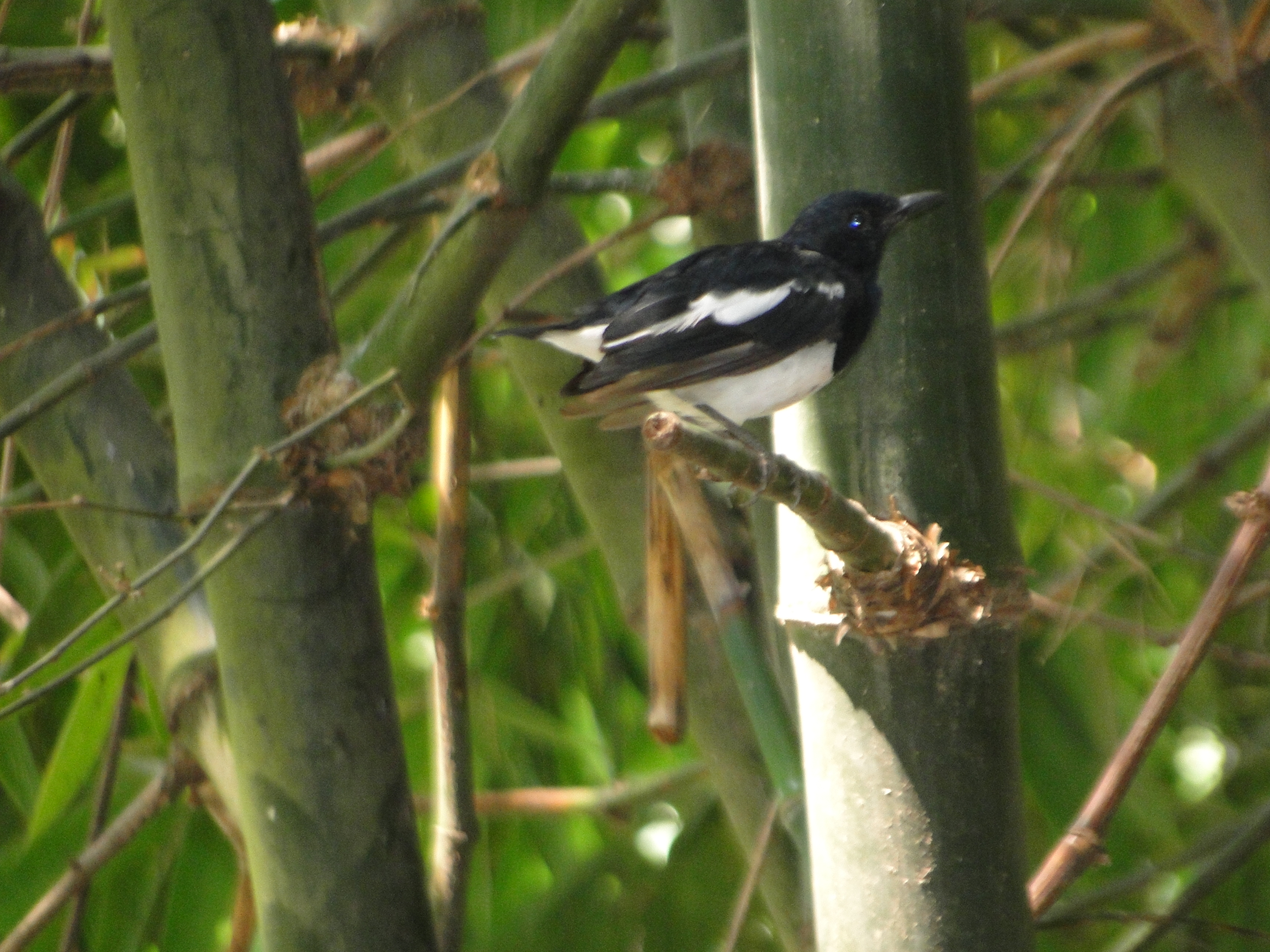 ---
We were crossing a bridge. Under the bridge I saw some ducks who were swimming in the water. I took a photo of them from the bridge. These ducks are not wild, they are domesticated. They were released to eat some food in nature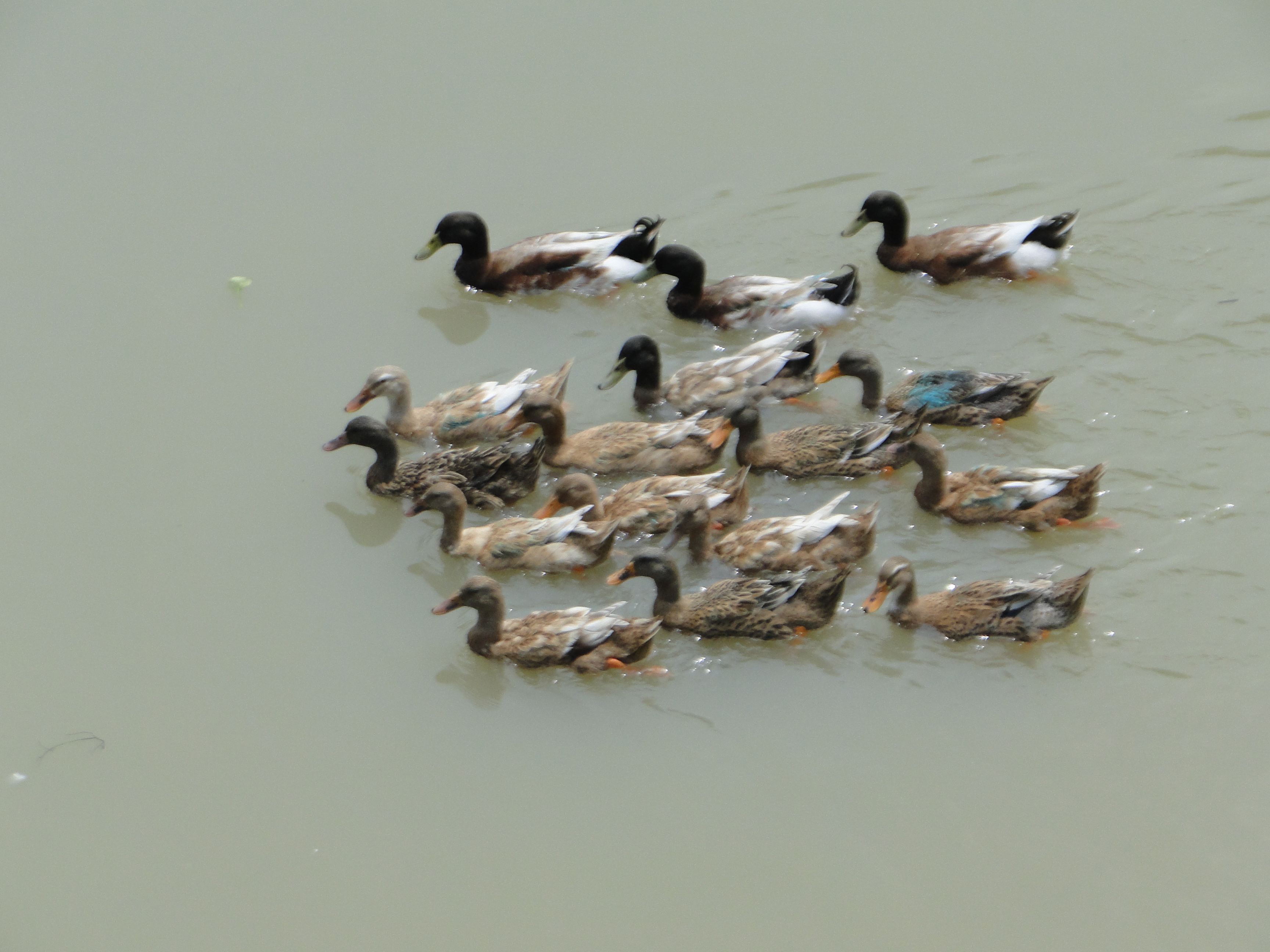 Starlings can sing and when you see many of these birds it will seem like they are fighting. A few years ago these birds were abundant in our area. Now their number has decreased a lot.
The woodpecker is a beautiful looking bird. If these birds are around you, you will easily notice their presence because they make a lot of noise when they make holes in the trees. If you go out looking for them the chances of finding them are very low as they are greatly reduced in numbers
Wagtail birds are commonly seen. Their number is moderate. Their long tail will attract you. Children are most delighted to see these birds and spend the whole day catching them. That's what I did when I was a kid. Wagtails are quite famous in our country as it is our national bird.
Thanks for reading
Best regards
---

---
---