Playing the odds and got lucky

As chance would have it – today is the final race day of the Grand Prix in Monaco. The Weekend prompt with the words "lucky life" seemed matching with my memories which flood back whenever the race is in Monaco.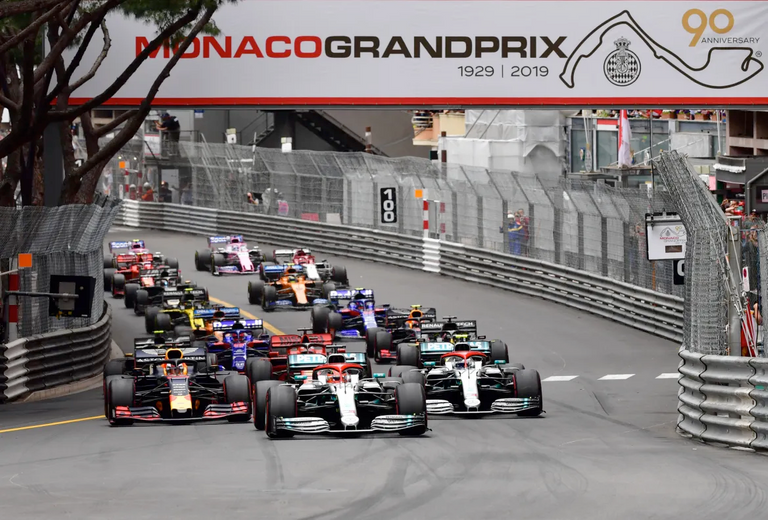 source
It's the year that my husband and I decided to take a sabbatical for our honeymoon. We had no children yet and we thought it was as good a time as any. We often refer to that time as B.C. – Before Children. We quit our jobs and decided last minute to drive over 1,400 kilometers to Monaco to see the Grand Prix. This is usually something planned in advance in order to get the best tickets but we were going nonetheless. We would arrive on a Tuesday, so we had sufficient time to find a place to stay. We packed our suitcases and set off in our French old-timer – a Citroen DS. We were ready for this adventure.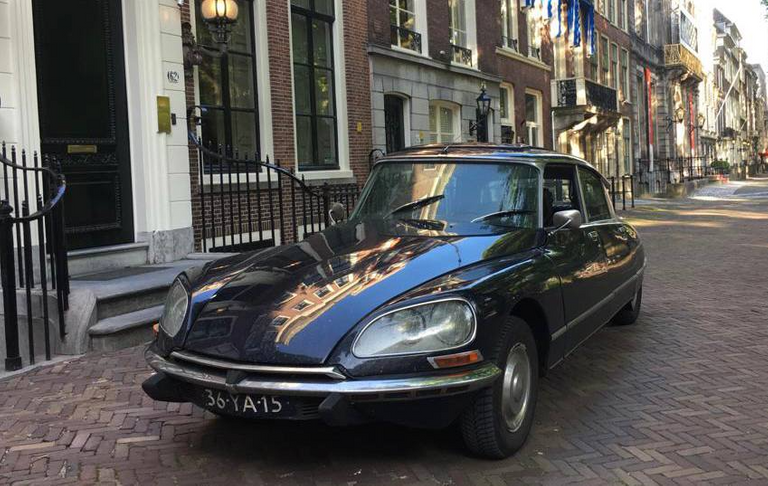 Our old-timer car
Upon our arrival in Monaco – as expected - there were no "room in the inn" for us. Well, there were no hotels available in any of the surrounding towns. We had to go quite far away to find a place to sleep. Then my husband decided that we should drive to Hyeres, rent a boat and sail to a town near to Monaco – so that is what we did. We were told that most harbours were full. Nevertheless, we sailed to Villefranche-sur-Mer and just as luck would have it – our 34 feet boat was small enough to fit in between 2 enormous yachts. Our boat looked out of place on that side of the harbour but all that matters was that we had a place. With accommodations sorted out – things were going well.
On Thursday after we moored, we met the captain of one of the big ships. He was English but the captain of the Dutch yacht of some notoriety called The New Horizon L. It was owned by a wealthy dutchman, Prince Leo of Lignac.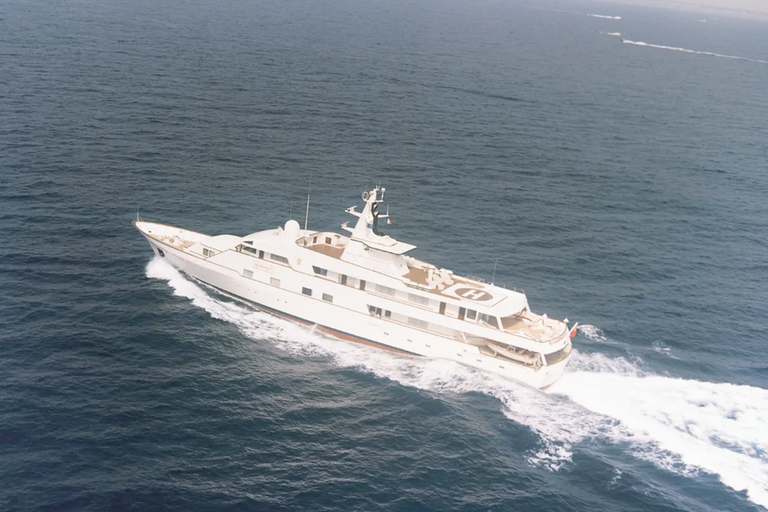 source
Yacht -the New Horizon L.
The captain introduced us to the cook of the other ship we were beside. We started by talking about our last-minute trip that lead to our accommodation choice. Naturally they thought it was a good choice. We took the train to Monaco together and we shared numerous travel tales. There was a click. We parted company after arrival in Monaco saying maybe we would see each other. Well, we thought there is no chance of that in the mayhem of the crowds and the excitement - but who knows.
We bought tickets and ear plugs for the practice and watched the qualifying from a café. However, as expected the only tickets available for the big day – the finals on Sunday – were tickets on "the hill" – Le Rocher. It is a steep hill above Rascasse. What is Rascasse? I hear you ask. Well, it is a bar on the circuit in Monte Carlo. It is seen as the penultimate spot to be during the races as the race cars comes whizzing around it. Being there means that you are in the midst of it all.
We did not see our sailing neighbours again until late Saturday night. We met them when we were about to leave another popular spot called Stars'N' Bars. We invited them to have a drink with us. They jokingly said that if we bought a round – they would give us a present. We told them that we would buy them a drink anyway as we invited them. We could not believe it when the present was their VIP tickets which gave us access to the Paddock Club. They would have left the tickets on our boat hadn't we met by chance. We bought them more than one round. 😀 The boat rental plus the "click" had brought us good luck. Due to their sailing relationships, they were going to watch the race from a yacht at the Swimming pool section of the circuit.
We were overjoyed. We literally saw all racing drivers in close proximity except for Michael Schumacher. We quietly enjoyed our treat - seeing also celebrities, models and other VIPs. I literally rubbed shoulders with Jenson Button while walking down a narrow ponton looking at the beautiful yachts moored in this area. His shoulders bumped into mine although I'd turned sideways while passing him. Reflexively he reached out to helped me catch my balance whilst apologizing. It was fine – I hadn't fallen in the water.
Needless to say, we thought we were extremely lucky. We had a great time – thanks to two strangers. Meeting them, totally changed our Monaco Grand Prix experience and since then we also have a great story to share.
---
---