Poem: The Funeral of Hyacinth Sonia Rattray

When her granddaughter cried as words failed her – we cried,
When her daughter spoke with a muffled voice – we cried,
When her partner expressed his forever love – we cried,
When her friends spoke about her sweet cheerfulness – we cried.


When the sibling sung heart-warming tones – we smiled,
When comforting words were biblical – we smiled,
When the pastor called her a diva, even whilst sick - we smiled,
When the pastor said her funeral invitation was a moving notice – we smiled.


When the closest family took her from the chapel – we wept,
When the pallbearers placed her coffin over the grave - we wept,
When we threw dirt on her stoic coffin – we wept,
When we left her immortal remains in the cemetery – we wept.


Then we returned to her home - filled with love, hugs, food, drinks, chatter, joy and music,
Then we realised that her spirit was still here in the memories, stories and photos and that Sonia lives on.
©MoMoGrOw
❤️❤️❤️❤️❤️❤️❤️❤️❤️❤️❤️❤️❤️❤️❤️❤️❤️❤️❤️❤️❤️❤️❤️❤️❤️❤️❤️❤️❤️❤️❤️❤️❤️❤️❤️❤️❤️❤️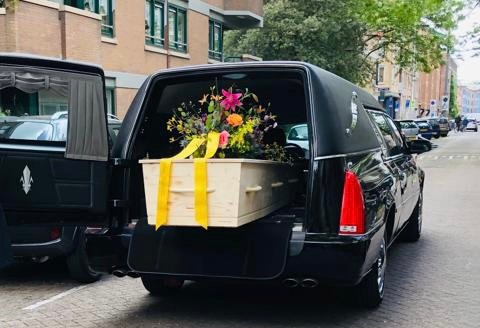 the hearst with the coffin stopped by Sonia's home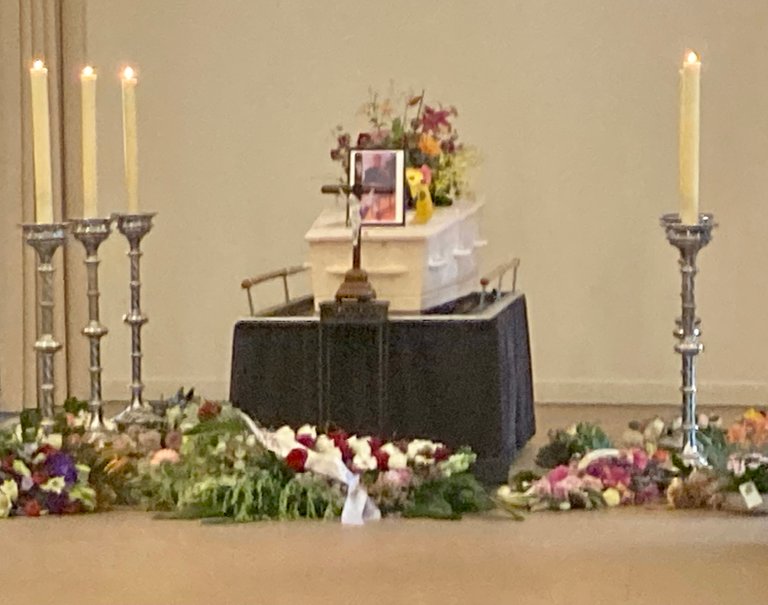 her coffin standing regally in the chapel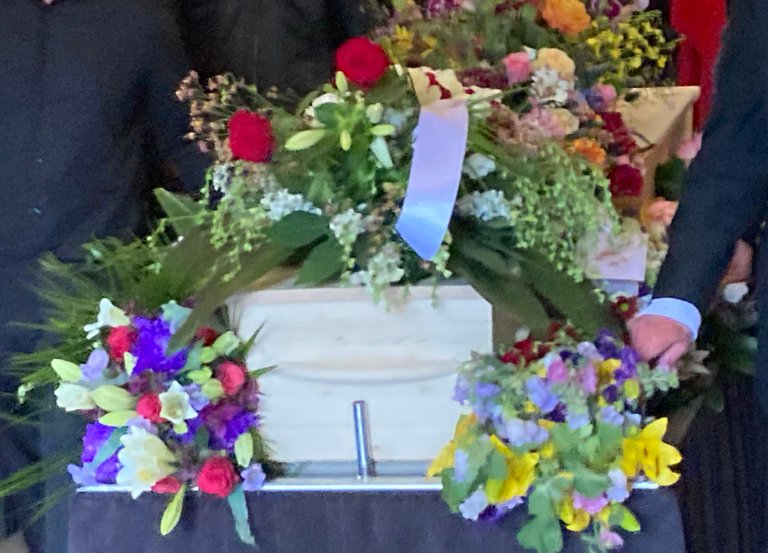 her coffin being taken out of the chapel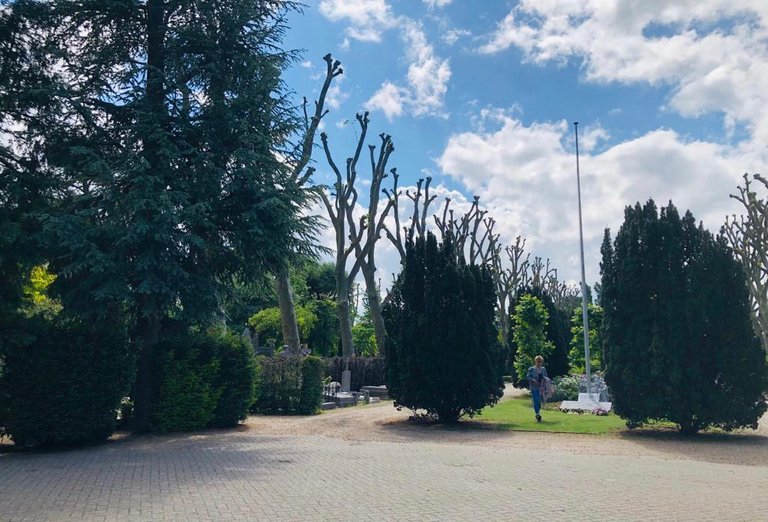 the path to the cemetery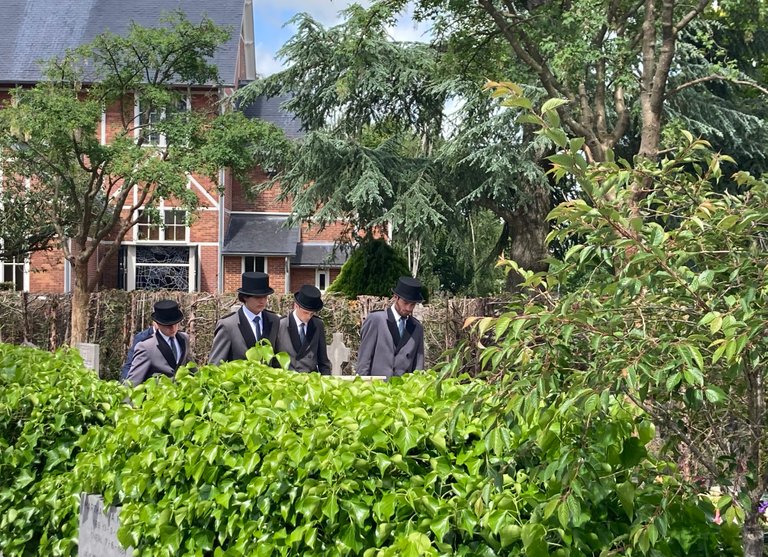 The pallbearers at the graveside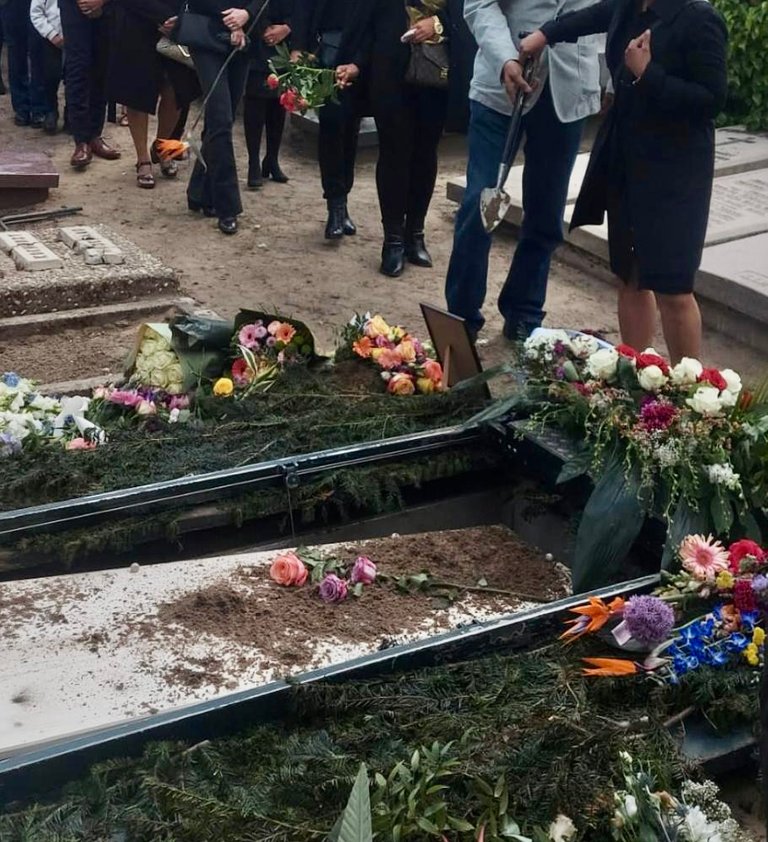 ashes to ashes - dust to dust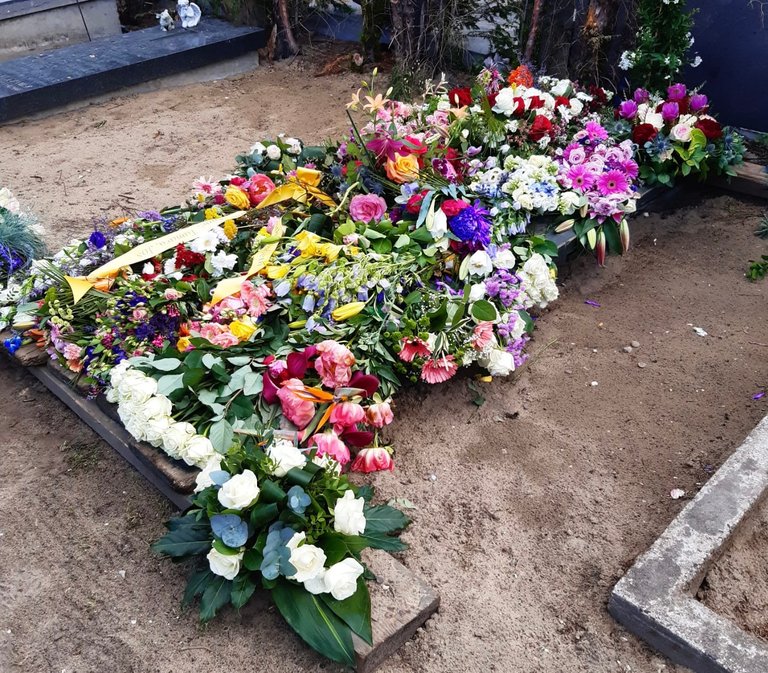 the grave adorned with wreaths and bouquets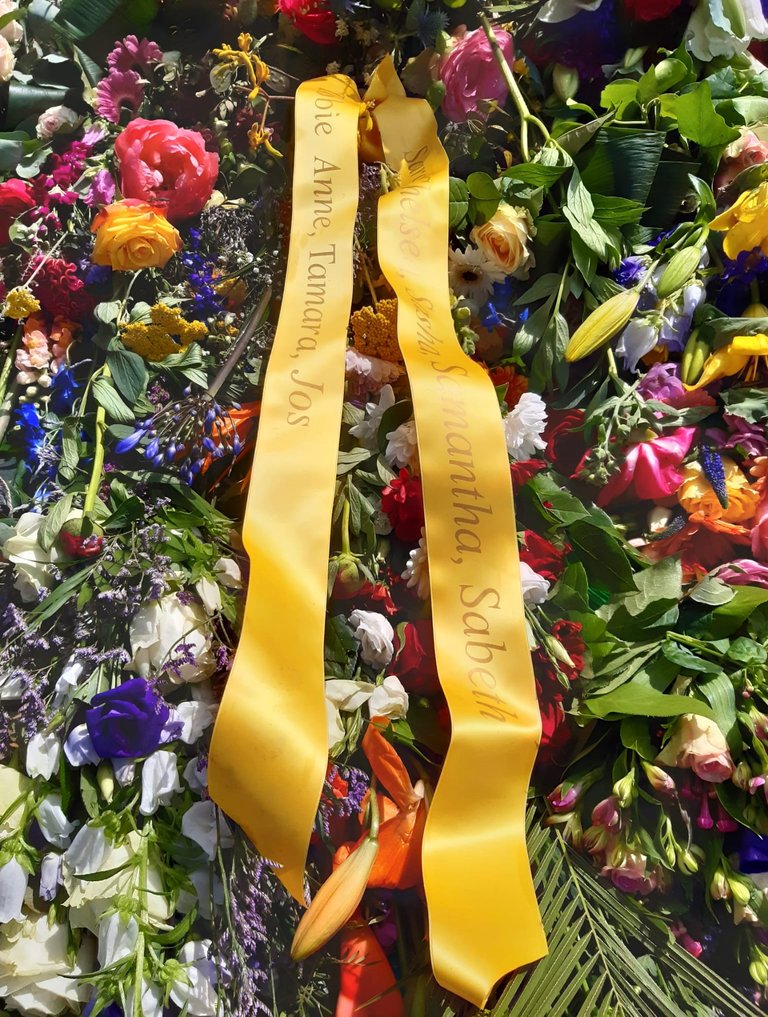 the names of the closest beloved family members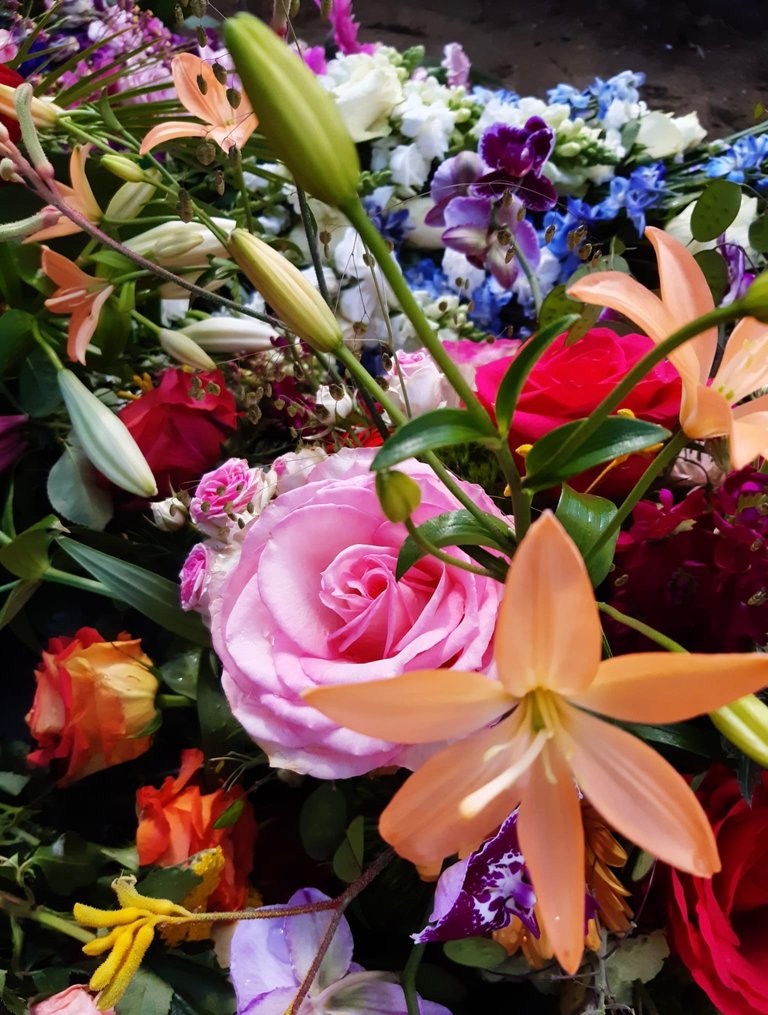 the beauty of the flowers captured the loving sentiments expressed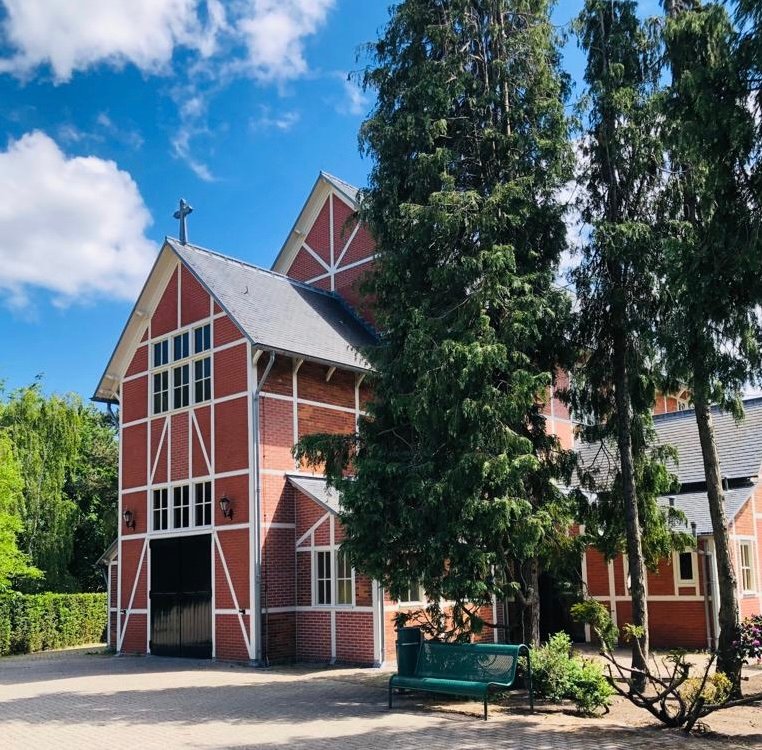 Chapel of St. Barbara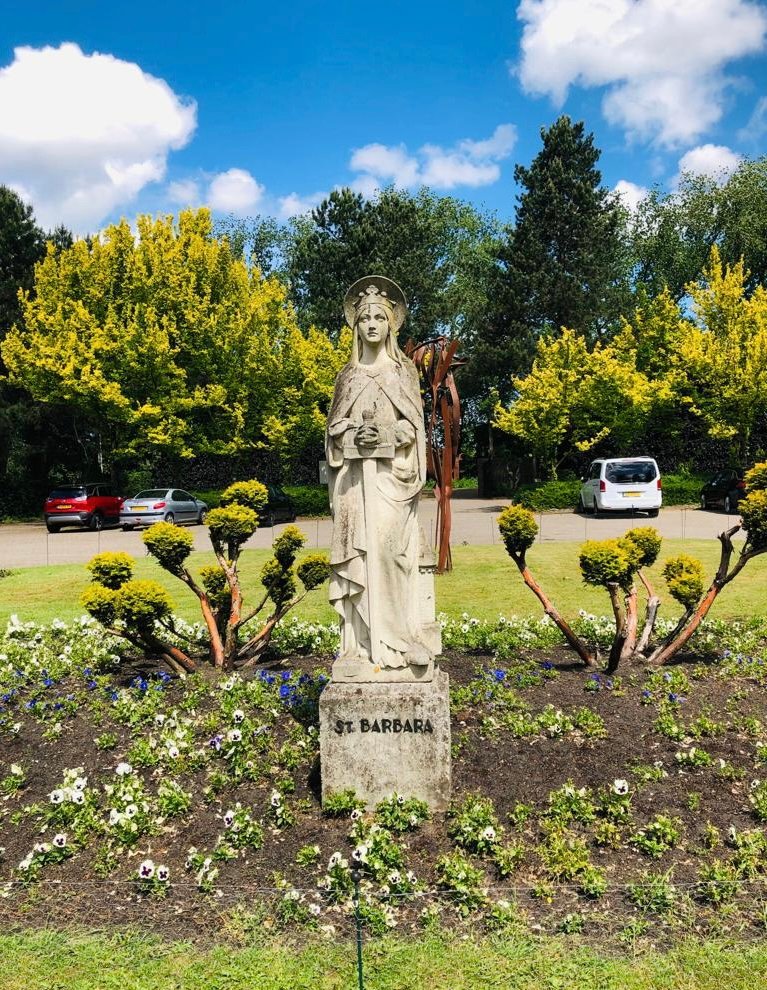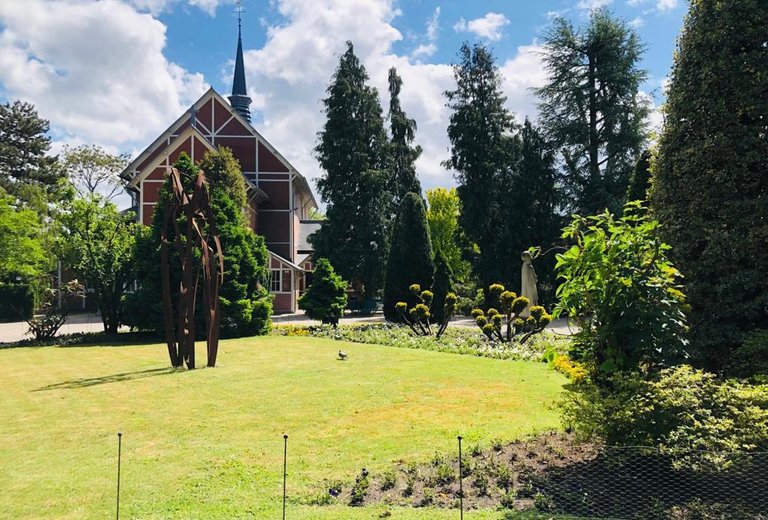 the beautiful and serene grounds of St. Barbara
This was a somber start to the weekend but the memories for everyone will be beautiful.
---
---